Nothing beats the atmosphere of a busy taqueria where you hear the sizzling of carne asada or get to witness the taquero cutting Al Pastor meat right off the trompo for your tacos. Unfortunately, the scenes of a taqueria have been replaced with limited seating and a quieter atmosphere to maintain safe and socially distanced dining. Although there's no replacement for the experience of getting tacos, there is an alternative to getting your taco fix on the go! 
---
Many of the taquerias in Kansas City, KS have adapted to the people's need for stellar tacos and offer easy and quick tacos to go. Grabbing carryout is a great way to enjoy your favorite tacos while supporting our local restaurants and staying safe. 
You can order your tacos online from delivery services like Postmates, GrubHub or Google pickup. The majority of the restaurants participating in our KCK Taco Trail offer carryout and can easily be ordered over the phone.  Listed below are a few making it ultra convenient for you to grab and go!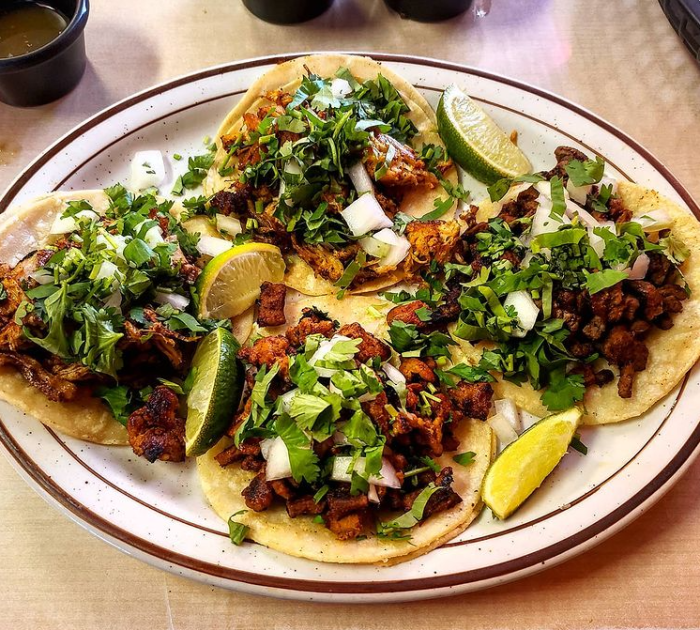 Tacos El Matador has made it convenient to pick up delicious tacos on the go. They are located in South Kansas City, KS at 1230 Merriam Ln, Kansas City, KS 66103. They offer online ordering from their website and take call in orders. When you arrive at their location you will notice a sign on their door prompting you to call them and they can come out to your car to take payment or bring you your order!
Call (913) 217-7122 to make your to go order.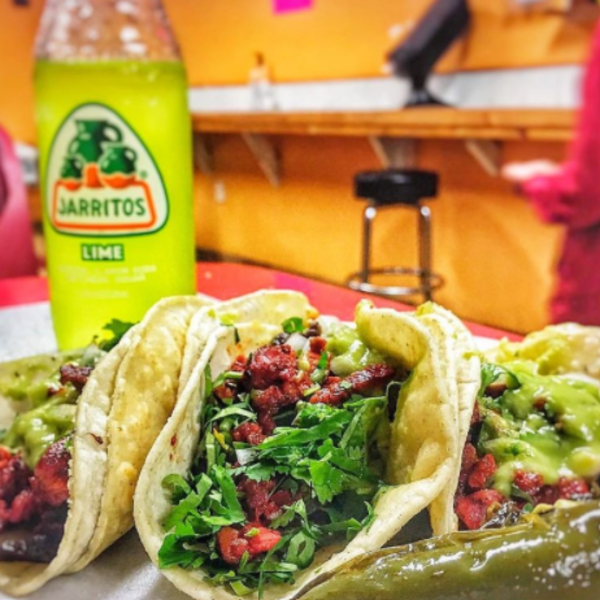 Tacos on Wheels sounds like it's a food truck but that's only how they started! They moved into a building on 10th Street in Kansas City, KS and offer a variety of awesome taco choices. This choice is just as ironic as it is delicious. Call your order in and they'll have your tacos ready to go when you arrive. Don't sleep on this taco truck turned brick and mortar spot!
Call 913-371-4444 to order!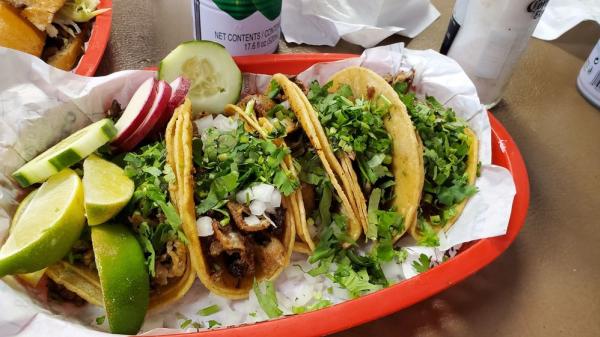 Tacos El Tio is a quaint taco joint that lives on the corner of N 10th and Reynolds Ave in Kansas City, KS. Their menu is simple but so is getting their tacos to go. They are a cash only establishment so if you want to enjoy their amazing food, bring cash! An offbeat option that is sure to turn into a regular spot.
Whether you're taking these tacos home or enjoying them in the car, these spots offer easy and convenient pickup for your taco cravings on the go!
---
You can register for the KCK Taco Trail here. Then choose the type of tacos you're craving from one of our 50+ spots and hit the trails from there! With each stop you make you can check in and level up to collect prizes. 
• Check into five restaurants to receive a KCK Taco Trail decal
• Check into 15 restaurants to receive a Spicin Foods taco sauce
• Check into 30 restaurants to receive a KCK Taco Trail t-shirt
• Check into ALL restaurants to receive a KCK Taco Trail Championship Flag and to have your name included on the Taco Trail Wall of Fame
Be sure to use #KCKTacoTrail as you're out and about to be featured on our social media channels or website. Happy Trails! 
The KCK Taco Trail is ongoing however, consumers have until October 31, 2021 to complete the trail and win prizes.