Where #StayHomeKC meets #SupportLocalKCK; KCK restaurants are giving families and individuals alike the opportunity to continue feasting on our favorite foods and put forth our economic support during unforeseen and challenging times. 
For a family who thrives on experiencing all things local, like eating in and exploring all of our great city's new and familiar foodie establishments and their brilliantly crafted menus, a Stay at Home state mandate is heartbreaking. Therefore, we are forever grateful for the opportunity to continue ordering take out, pick up curbside, and schedule delivery from our local culinary makers! Favorite dishes aside, it's also been incredibly exciting and so, so satisfying to see the new creations coming out of our Chefs' kitchens.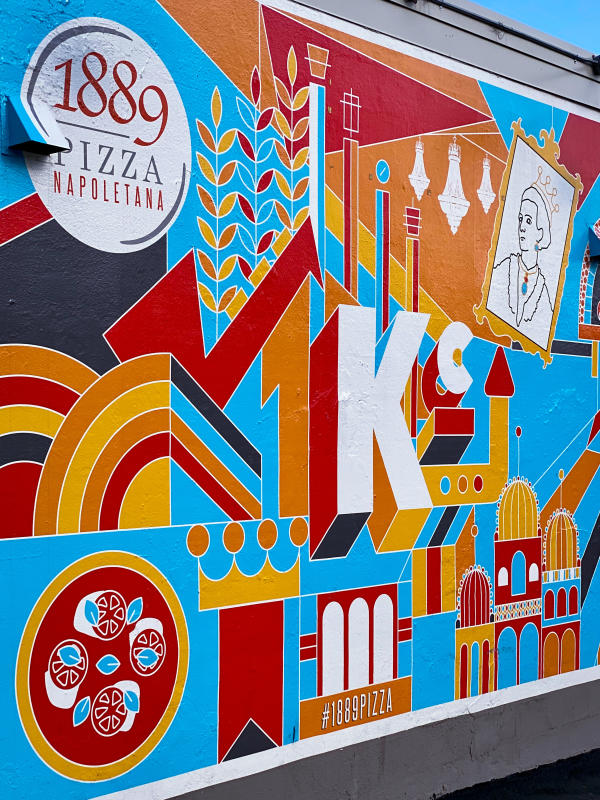 Take, for example, 1889 Pizza Napoletana; you know, the one with the stunning mural connecting it to the original Joe's gas station lot? With iconic Kansas City images blended into a stunning array or orange, blue, red, black and white hues, all are equally backed by a literal love affair of Italy and an inspirational foundation based on a Neapolitan legend.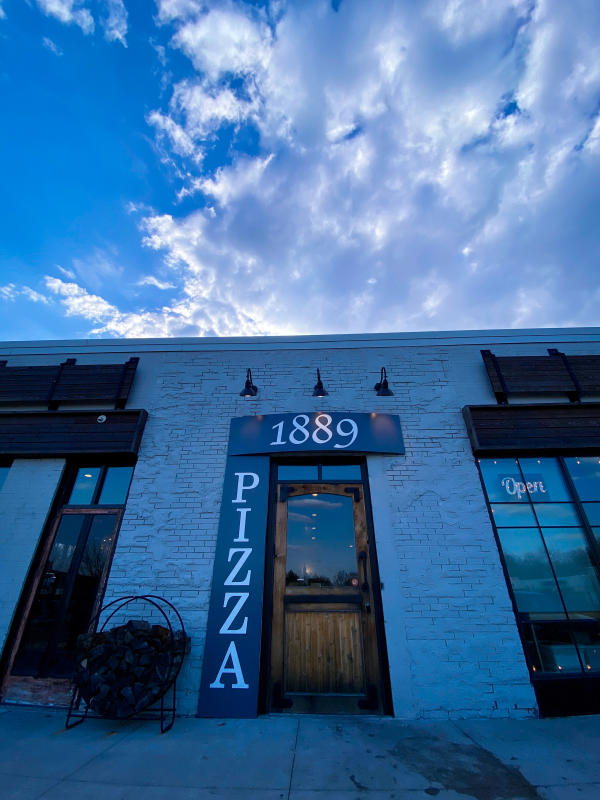 Pizza paired with accolades, aside, 1889 adopted an irresistible menu item during this unique chapter: their 'Take and Bake Lasagna Special' that serves 6-8 people, in addition to a shareable Caesar Salad plus Focaccia Bread sticks; all for $55. The online choice immediately captured my attention, primarily because pizza is, perhaps, one of the more obvious and everyday quarantine food selections, and this option, right away, brightened up my eat-at-home outlook! And let's just say the final product was…JUST WOW!! Opting for the veggie dish, as we have focused on more vegetable intake in our lives, we weren't only, literally, oohing and ahhing as a family over the perfectly thick and gooey cheese, but also over the medley of zucchini, squash, and mushrooms that gave our main dish so much of a sit down restaurant tasting experience. It's almost as if we forgot we were simply at our resident kitchen table.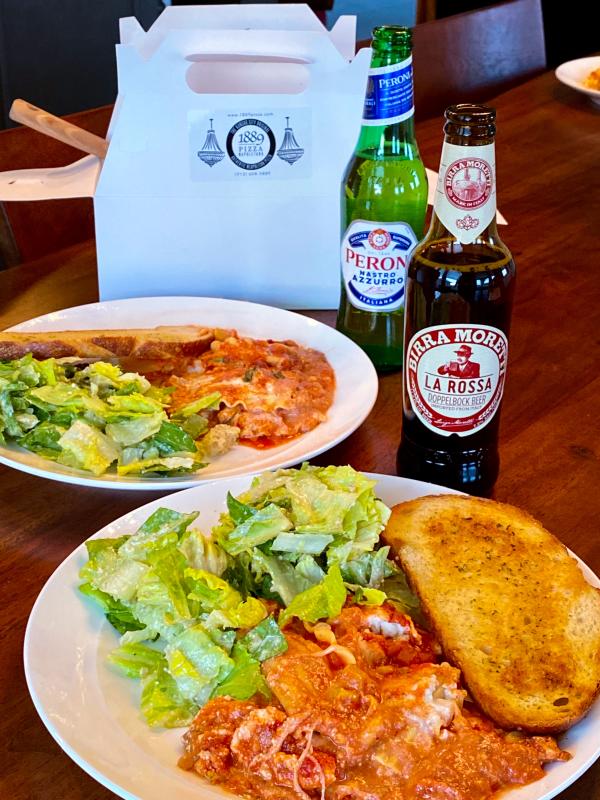 And, what fun would it have been without picking up a few authentic Italian "birras" to round out the experience! Thank you, 1889, for doing what you do, serving KC families like ourselves a memorable and delicious evening in!
#SupportLocalKCK Tips for safely dining with 1889 Pizza or any other Kansas City, KS restaurants during COVID-19: 
Seek out information on what restaurants are currently offering and what their hours are. Many Kansas City restaurants are still serving customers via carryout, curbside and delivery apps. Note that some restaurants have family specials, adjusted menus and hours. Check with the restaurant's website or social media pages for this information. See our updated Kansas City, KS restaurant update page for more

To avoid crowds and a wait, consider ordering during the week vs. weekends or off-peak meal times. 

A wait may be unavoidable. Consider this when choosing what time you order. 

If payment is not available online, ask about the  possibility of payment over the phone. 

If possible, only send one family member in if curbside is not available.

Remember to tip servers, delivery, cashiers, etc as if you were dining in. . 

Comply with all of the CDC's recommendations for avoiding COVID-19  including practicing social distancing, covering your mouth and nose with a mask or cloth face cover when out and around others, immediately wash your hands with soap and water for at least 20 seconds when you arrive back home. See here for more information.
Find more ways to #SupportLocalKCK here