Another year has come to an end and with that is presented a whole new realm of hopes to find more fulfillment in our lives. Of course, the most common new year's resolutions center around routine: Eat a healthy dinner every night; Work out five days a week; Read more, etc.We focus on making sure we set aside time to make all of this possible, whether it may be waking up an hour earlier or prepping family dinner ahead of time, it's all about sticking to that "new year, new everything-is-penciled-in me." But, that doesn't mean all the fun has to be packed into a box and shoved into the storage closet along with your holiday decorations. Here is how to work a fun, family staycation in Kansas City, KS into your new year's resolutions this winter.
Make more time for family
Cold months often have us dreaming of tropical vacations, but one look at a post-holiday budget will quickly snap you back to January in the Midwest. If cabin fever has spread throughout your home, don't be so quick to think there is no cure. A stay at Great Wolf Lodge Kansas City is the perfect excuse to frolic around in your swimsuits like its summer again. The massive waterpark, set at a perfect 84 degrees, includes multiple water slides, kid's activity pools, and of course two enormous hot tubs where you can kick back and relax. See rates, rooms, and all Great Wolf Lodge Kansas City has to offer here.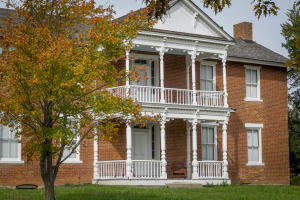 Eat healthier
After a month of steamed broccoli and chicken, your meals start to feel a little mundane, and even less enjoyable due to the repeated complaints from you five-year-old over the increased amount of green on his dinner plate. Before you reach for the microwave mac-n-cheese, try something a little more lively.  Original Juan Specialty Foods is a Kansas City favorite with a major kick. Spice up your meats and liven up your veggies with their original salsas, dips and marinades, or pick up some sauces featured at Kansas City's most popular restaurants. Add a little Jamaican Pineapple Salsa and watch your family gobble their grilled chicken and veggies down.
Expand your mind
In an age where Google searches and Wikipedia are teaching us our history lessons, taking some time to unplug and stroll around a museum can be a truly enlightening experience.  Grinter Place Historic Site, Old Quindaro Museum, and Strawberry Hill Ethnic Museum & Cultural Center allow you to step into the past in the most authentic way. These museums are all houses turned museums, each rich with a unique story of the people who once called them home. 
Work out more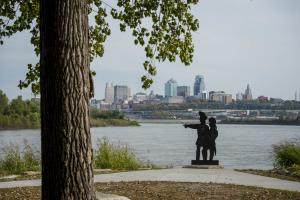 Slaving away on a treadmill in a poorly lit gym is quite possibly the most boring way of working out. Why not go for a change of scenery on your journey to a healthier lifestyle? Kansas City, KS is home to some beautiful parks that will make your work out twice as interesting. Lewis & Clark Park at Kaw Point is located along the confluence of the Kansas & Missouri Rivers, and was a campsite for the Lewis and Clark Expedition. Today you can run or walk along with beautiful wooded trails with a spectacular view of downtown Kansas City right beside you. Wyandotte County Park is located a few miles west of the Legends Outlets Kansas City. Here you can run along the trails, play tennis, softball, sand volleyball, an 18-hole disc golf course and more! See here for more ways to get outside and get active in Kansas City, KS.