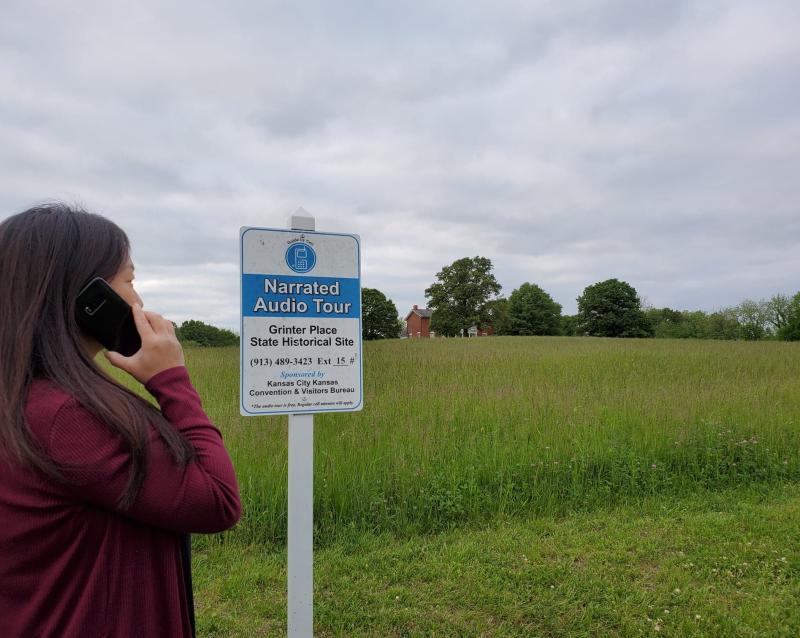 During a time where social distancing is encouraged, our free Guide by Cell Audio Tour is the perfect way to get out and explore Kansas City, KS.  Whether you are a history buff or looking for an afternoon activity for your family, the Guide by Cell program allows you to tour Kansas City, KS at your own pace.  Learn about the fascinating details of sites and attractions that form the history of Kansas City, KS.
From stadiums to historic sites, the audio tours allow you to customize and categorize your trip. Listed below are some tour ideas based on themes.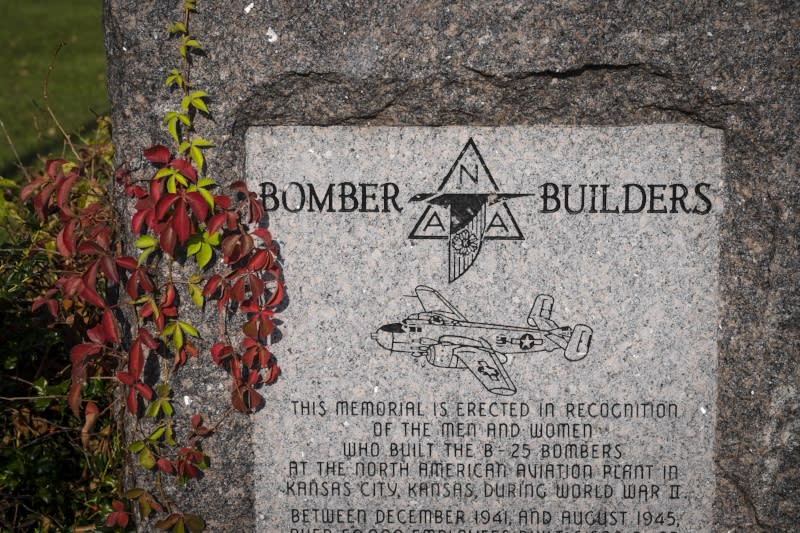 War Memorials
The Korean-Vietnam War Memorial is a marble memorial with two life-size bronze statues formally dedicated on Veterans Day 1988.
The Rosedale Memorial Arch stands at 34.5' tall and was designed by Rosedale resident, John LeRoy Marshall. It was completed in 1923 and dedicated in 1924. In 1993, a small marker was placed beneath the arch, honoring those who died in World War I, World War II, the Korean War, and the Vietnam War.
The B-25 Bomber Builders Monument is located by the front entrance of the Wyandotte County Historical Society & Museum.  It honors the 59,000+ people who worked at the B-25 plant in Kansas City, KS during the World War II era.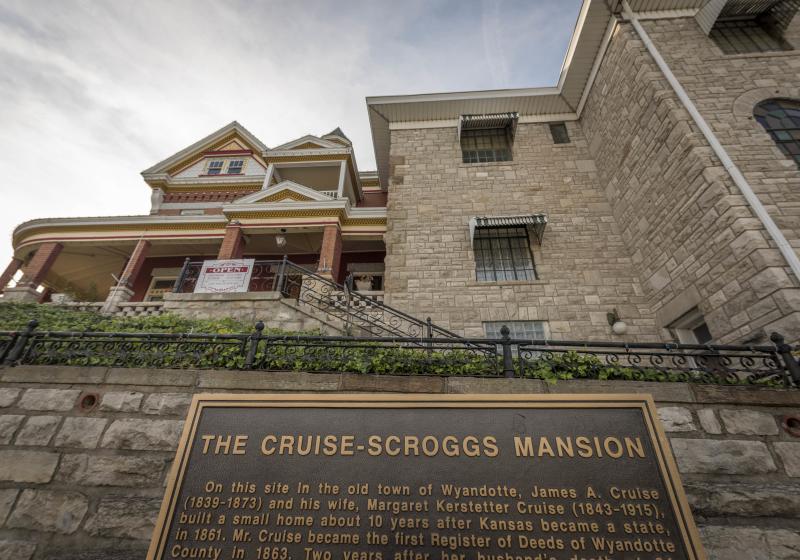 Museums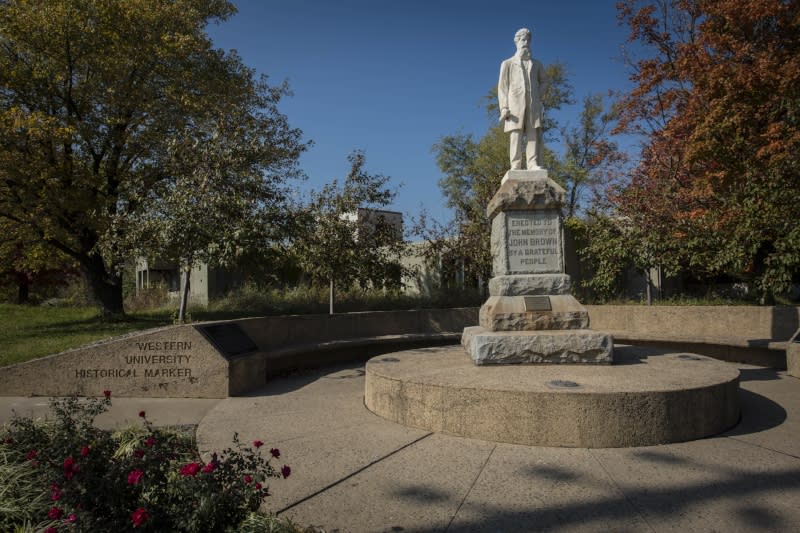 Historic Sites
The Quindaro Ruins Overlook gives you a glimpse of the the town of Quindaro, in what is now Kansas City, KS was founded in 1856 as a port of entry for free soil immigrants into Kansas.
Near the heart of the city is the John Brown Statue paying tribute to John Brown, one of the nation's early-day opponents of slavery.
All 26 participating sites are marked with bright blue and white signs.  After dialing the phone number, 913-489-3423, use the attraction's unique extension, followed by the # key to hear a recorded explanation about the history of the site, facts and figures and more.

You can also listen to the tours in the comfort of your home, simply by using your cell phone or going online. The audio files can also be downloaded at your leisure on our website here.
**Please note some sites may be temporary closed or have limited hours due to COVID-19 however, you can still drive by them and listen to the audio tours.