Spending time outdoors is sure to reduce stress, brighten your mood and promote happiness. June is National Great Outdoors Month and what better way to celebrate than to plan a trip to spend some time in nature. We've put together a list of outdoor attractions in Kansas City, Kansas that will give you a boost of fresh air.   

Urban Hikes KC offers a 4-mile hiking experience that mixes working out and learning. You'll get to see and learn about KC's history by visiting sites like Kaw Point and the Wyandot National Burying Grounds. You'll take in views from the bluffs, see street art along our Avenue of Murals, trek above and below major highways, and get a good feel for the revival and history in Kansas City, Kansas
On the Strawberry Hill and Downtown KCK Urban Hike, you can expect to see beautiful homes in Strawberry Hill, a community garden, amazing city views, and even make a pit stop or two to eat at a taqueria on the KCK Taco Trail.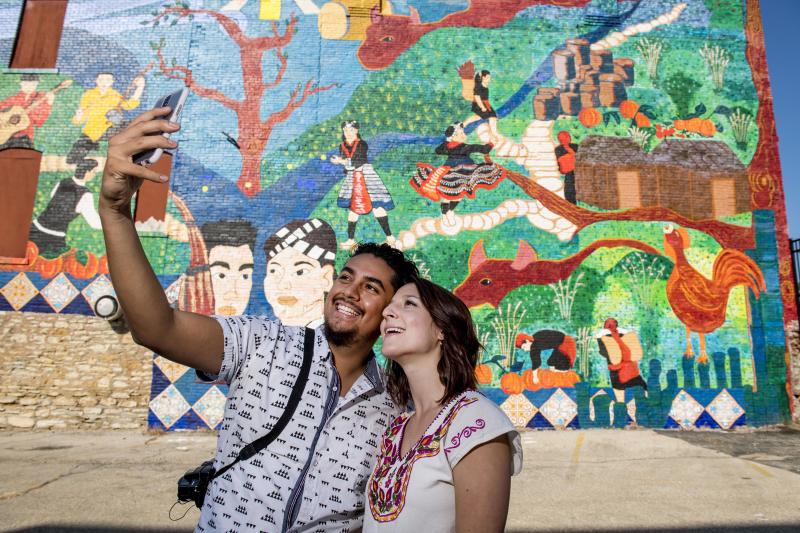 Art imitates life and we sure have a lot of both in Kansas City, Kansas If you're an art buff and like to get your steps in, The Avenue of Murals is for you. This mural project includes eight outstanding murals in a four-block long corridor along Minnesota Avenue in downtown Kansas City, Kansas Each mural celebrates the history and culture of our city and the unique cultures within the community. Over 30 creative and energetic high school students were involved in the four-year project under the guidance of professional artists.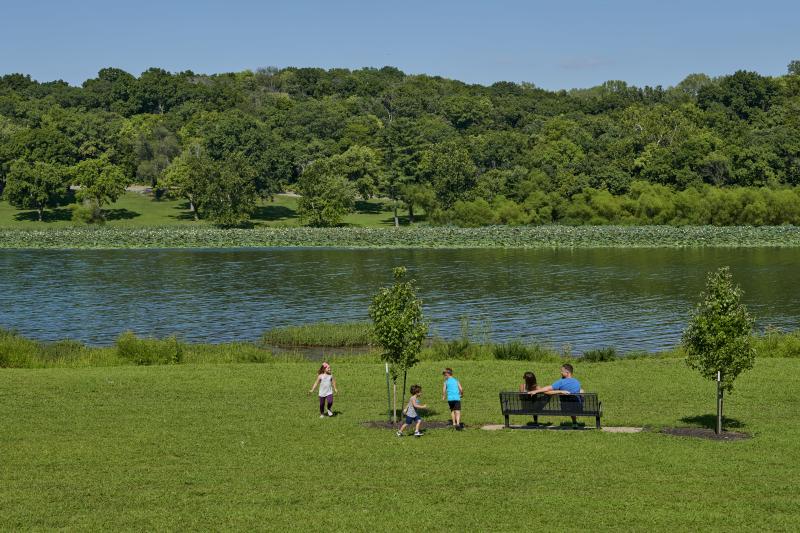 Getting outside with the whole family for some outdoor fun is easy at Wyandotte County Lake and Park. It provides 1,500 acres of wooded area and hiking trails that all surround the 400-acre lake with a marina. If you like to fish, there are boat rentals and a kids fishing area for the little ones to catch something. This is also somewhere your dog will love since there's an off-leash dog area and the hiking trails would be a fun walk for Fido. The kids can play at the playground or the family can make a visit to the F.L. Schlagle Library and Environmental Center. However you decide to spend your time at the lake will be a rural retreat within city limits.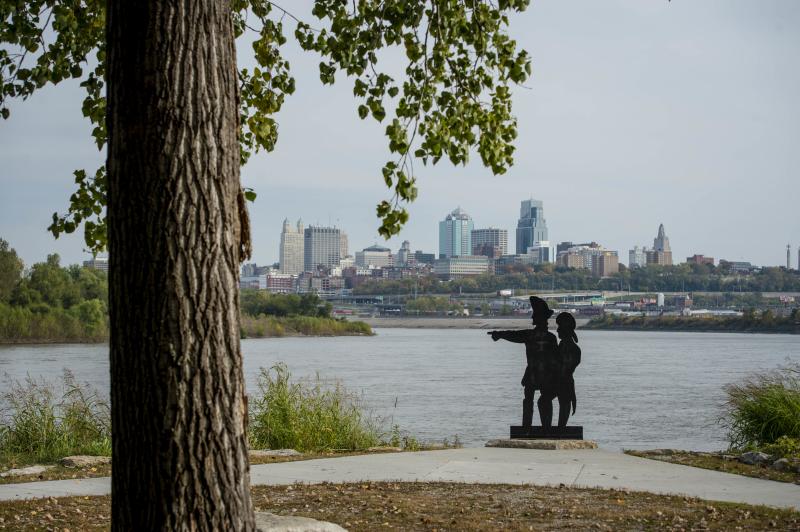 We have a spot so scenic and historic that you can't get the full Kansas City, Kansas outdoor experience until you see it with your own eyes. Lewis & Clark Park at Kaw Point lets you take a stroll back in time. Here, famous explorers, Lewis & Clark stopped to camp along the Kansas and Missouri rivers on June 26-28, 1804 on their way to the Pacific Ocean. Throughout the year, many species of animals call the park home including bald eagles, blue heron, falcons, ducks, and deer. The Woodsweather Bridge connects to a longer walk along the Riverfront Heritage Trail, a 15-mile pathway that winds through the oldest and most historic parts of the Kansas City area. It's a local secret that one of the best views of the downtown Kansas City skyline can actually be found on the Kansas side of the metro. Who knew?!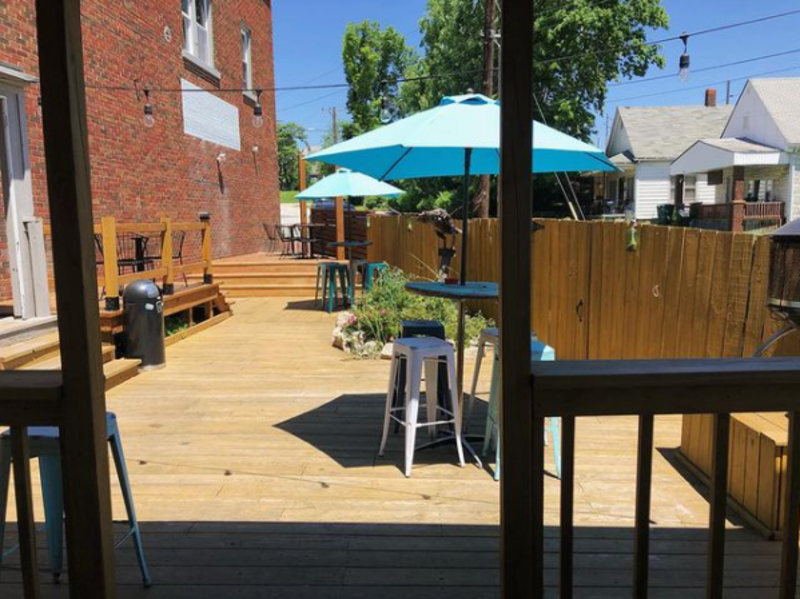 The Mockingbird Lounge
We can't mention the great outdoors without pointing you in the direction of a cool patio in our city.  The Mockingbird Lounge is tucked away in the Strawberry Hill neighborhood of Kansas City, Kansas surrounded by a residential area and a view of the Kansas City skyline. Whether you're brunching, lunching, or meeting up with friends after a long week, the pup-friendly and welcoming patio is a great place to meet up with friends or chat with locals. Mockingbird Lounge offers a simple and extremely delicious food menu and a full bar. They even offer a cocktail featuring Mexican coffee that has tequila, Rumchata, blip coffee, cinnamon, and whipped cream.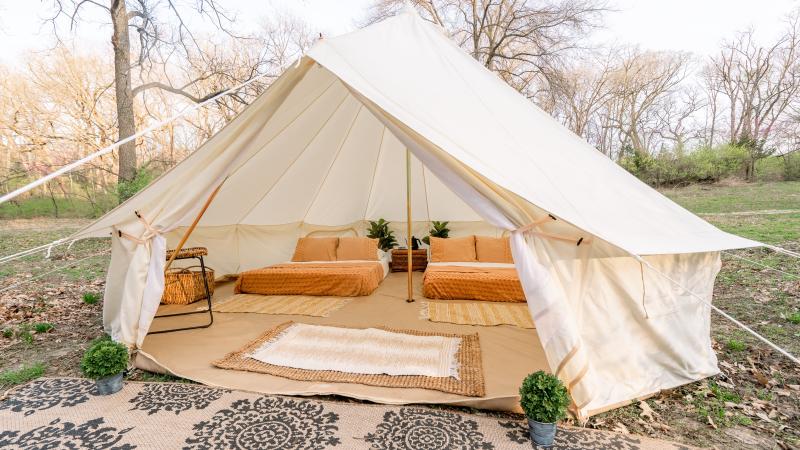 Suite Tea Glamping at Watkins "C" Ranch
Kansas City, Kansas is now home to a new way to enjoy the outdoors without having to pitch a tent yourself. Relax, reset, and reconnect with nature at Kansas City's newest glamping experience - Suite Tea. Located on the Watkins "C" Ranch, Suite Tea is neatly tucked away in the heart of the city surrounded by nature, barns and trails. The experience provides a luxury camping experience including a comfortable bed and running water for guests. Amenities include access to horseback riding lessons and trail rides, boho picnics, outdoor holistic massages, and yoga classes. This is the perfect way to take a technology time out and enjoy the great outdoors in comfort and style. 
CLICK HERE for a printable itinerary. 
Looking for even more vacation inspiration? Flip through our NEW 2022 digital visitor guide