Welcome to the KCK Taco Trail where you'll embark on a culinary adventure in Kansas City, Kansas. The trail consists of over 50 taquerias and restaurants around Kansas City, Kansas. The trail includes nearly 50 local taquerias featuring street tacos, Tex-Mex style tacos, and more. The KCK Taco Trail pass is free and instantly delivered via email and text. No app to download and easily accessible! Sign up now for the KCK Taco Trail pass and be immersed in a flavor-filled experience of culture and history through food.
Embarking on the KCK Taco Trail is a noble and humbling experience. This trail was created in the spirit of community, culture, and food and there's a space near downtown KCK that makes the perfect place to begin your journey. 
Why are we suggesting you start on Central Avenue?
Central Avenue in Kansas City, Kansas has been a long-time destination to anyone looking for good food, local business, and a strong community. The Central Avenue area can be found right outside the downtown areas of both Kansas City, Kansas, and our lovely neighbor, Kansas City, Missouri. Central Ave has received well-deserved development in their commercial corridor and has become fertile ground for many local families to invest their hard work and future.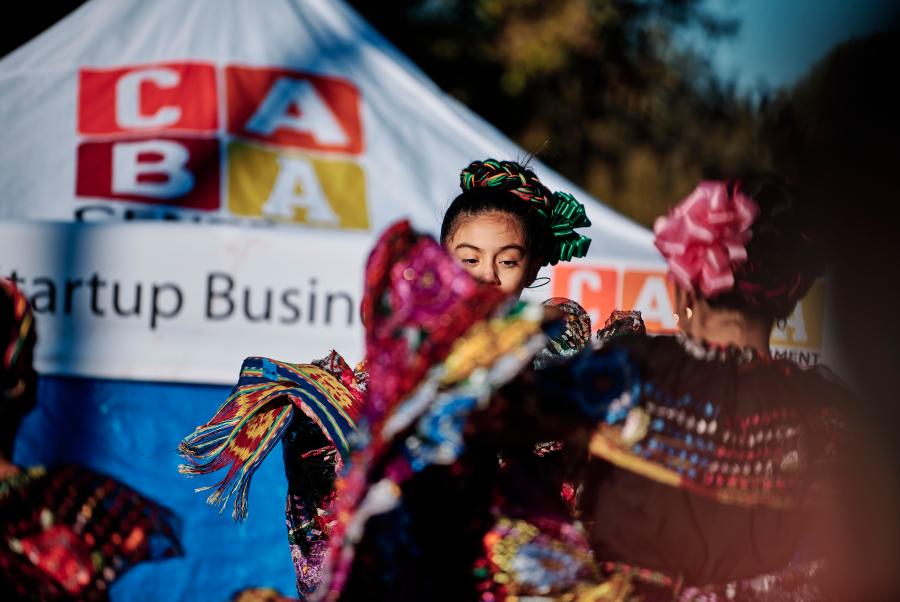 The Central Avenue Betterment Association (CABA) is one of the fundamental supporters of this movement to drive entrepreneurship to this area. Entrepreneurship is one of the five pillars that the CABA actively promotes to maintain their community thriving. Community pride, leadership, business excellence, and healthy living are also what CABA focuses on.  
Executive Director of CABA, Edgar Galicia, knows what it means for families to make an investment into themselves, their businesses and their community and is working to help them thrive on Central Avenue. 
 

"Every place has a little bit of magic", commented Galicia when asked what local restaurant has his heart.
CABA holds community events that help locals and visitors spend time at the local businesses on Central Avenue such as The Flavors of Central Tour. This is a food tour that focuses on the eateries living on Central Avenue and is an individualized experience. You are able to choose to stay within groups or follow your own path so that you can fall in love with the traditional dishes, drinks, and desserts our businesses have to offer. This takes place on May 1st, 2021 between 10 am - 1 pm and you can get your tickets here. 
Central Avenue is not only synonymous with a growing and thriving business corridor but also a big chunk of restaurants and taquerias shining on the KCK Taco Trail. The only right choice is to venture out to Central Avenue and pick your favorite dish from each taqueria seeing that every single place has a special way of making dishes from their respective backgrounds.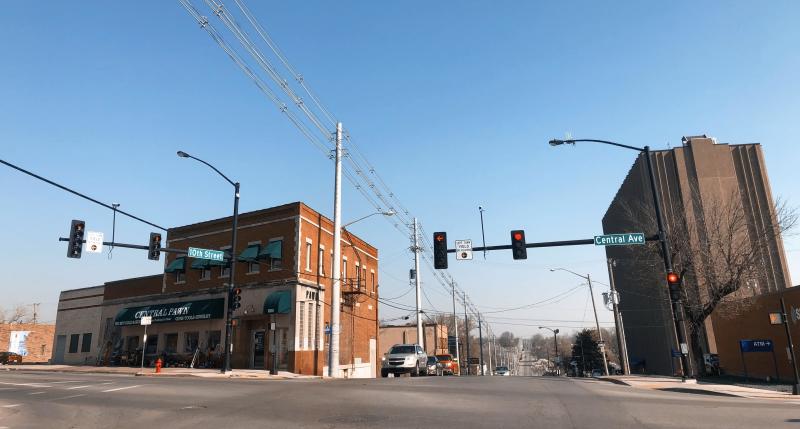 Central Avenue is the perfect place to start your taco trail journey. 
The point of the trail is to visit all the stops and after countless delicious tacos, miles, and smiles you can proudly and humbly add your name to the Taco Trail of Fame. Here's how you can unlock prizes by eating tacos and checking in. 
Check into five restaurants to receive a KCK Taco Trail decal
Check into 15 restaurants to receive a jar of Tradición flavor from Spicin Foods
Check into 30 restaurants to receive a KCK Taco Trail t-shirt
Check into ALL restaurants to receive a KCK Taco Trail Championship Flag and to have your name included on the Taco Trail Wall of Fame
You can easily knock out the first five check-ins on Central Avenue and potentially in one day if you dare.  
Here's a list of stops on the KCK Taco Trail that are on or right off Central Avenue. 
---
1706 Central Avenue KCK 66102
This tasty taqueria serving authentic food from the region of Jalisco is tucked away between a print shop and one of the best bakeries in town, Delicias Bakery. Seriously, their Mocha Mousse Cake is the perfect treat for any occasion. We're not here to talk about cake BUT we couldn't help mentioning that these neighbors are a one-stop-shop for most cravings. At Taqueria 7 Lenguas you can find locals raving about the service, tacos, and micheladas. Micheladas are made with Mexican beer, lime juice, spices, and tomato juice served in a chilled,tajin-rimmed glass. Tacos and Micheladas are a perfect dinner combination for those travelers that want to celebrate their day with a cold drink and hot salsa.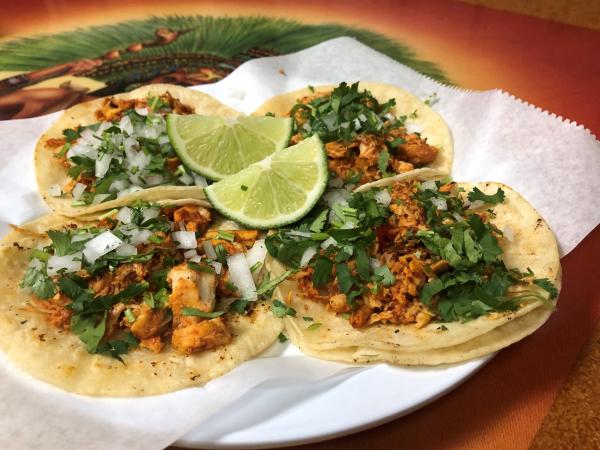 ---
1600 Central Avenue KCK 66102
Small and mighty, this to-go restaurant offering delicious grilled chicken served with rice, beans, tortillas, and homemade salsa. All the fixings to build your own taco. On a regular day, they have a grill full of juicy chicken ready to go home or to a park somewhere for a picnic. This is a no-brainer grab-and-go meal that leaves the only choice to be whether to get half chicken or plan for the leftovers and get a whole chicken. Don't underestimate the look of this place for the sheer brilliance of this simple and delicious menu.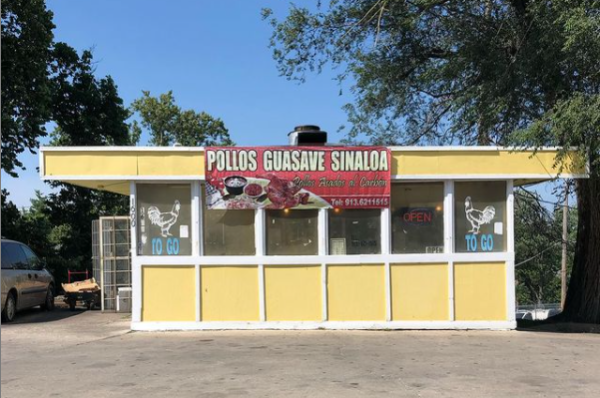 ---
1409 Central Ave KCK 66102
This taqueria and grocery store is the epitome of the Latin American flavor you can find along the vivacious Central Avenue Corridor. The restaurant side boasts the most authentic street tacos, sopes, and tortas, complete with a buffet of both cooling and spicy sauces. Step on over to the grocery side and you will find an array of colorful candy, spices, beverages, pottery, and more.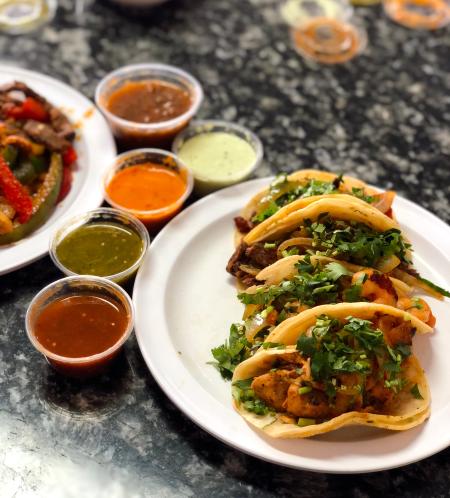 ---
1259 Central Avenue, Kansas City, KS 66102
Don't forget to bring cash when you pop into this warm taqueria serving burritos, street tacos, tortas, and quesadillas. Yeah, that's it. That's the menu! Simple yet full of potential since they offer a wide variety of proteins and fillings for your choice of deliciousness. Don't forget the grilled veggies and onions to add to your tacos.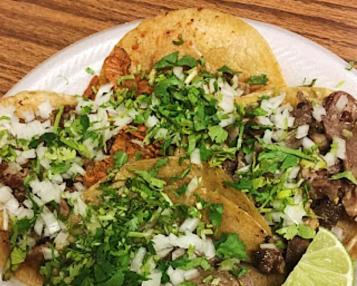 ---
11 S. 10h St Kansas City, KS 66102

This supermarket features a variety of Mexican products, specialty produce, a meat counter, bakery, and taqueria. El Rio Bravo is the perfect one-stop-shop for your regular groceries and tacos. Not only do they feature delicious tacos but they also have a variety of soups like Menudo and Posole available every day, which can typically only be found on the weekends at most places.  Carve out more time than you think when you plan your visit to this awesome supermarket.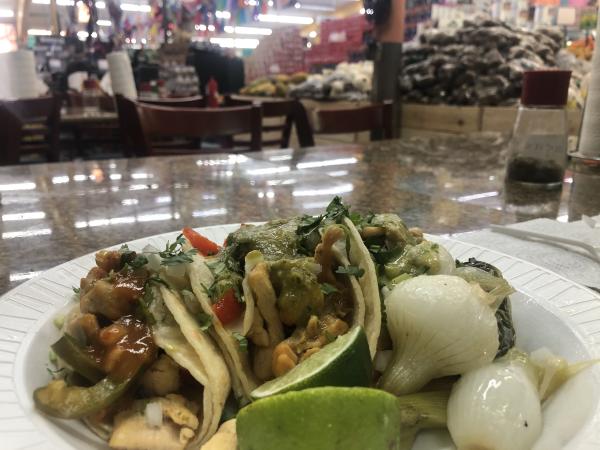 ---
78 North 10th Street, Kansas City, KS 66102
Don't forget to bring your cash for this taqueria or you might panic to look for an ATM to satisfy the craving after stepping into this shop and seeing the tacos. This small taco shop offers street-style tacos, tortas, burritos, and quesadillas. The service is fast and the tacos are incredibly delicious. This is a great option for take-out since it's not quite of Central Avenue but close enough and so delicious, that it's a must-stop if you're anywhere nearby.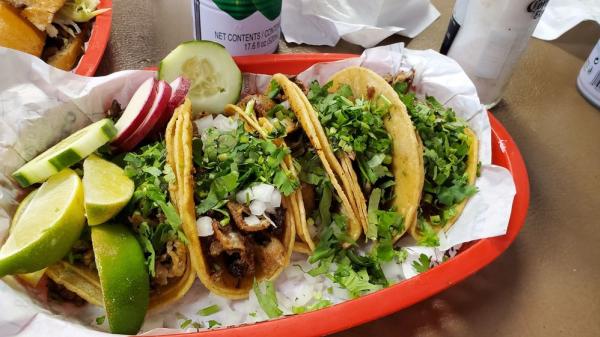 ---
El Camaroncito Restaurant
1022 Central Avenue, Kansas City, KS 66102
If you or someone in your party is craving seafood and also wants delicious tacos, this is your stop. Their seafood menu is extensive and offers a variety of shrimp and fish dishes.  They offer tacos with your choice of asada, al pastor, buche, tripita, chicken, or chorizo at $1.50 apiece. You'll get cozy in this corner restaurant that has locals coming back for their shrimp cocktails and of course, their street tacos. 

   
---
761 Central Ave KCK 66106 
If you or someone in your party wants to stock up on Mexican products, pastries, and other goodies during your taco stop, this place is going to be a delight. Fronteras Supermart is a local supermarket with a deli featuring all your favorite Mexican dishes. You won't miss this place since it's bright orange with graphic signage that'll want to make you want to snap a photo for your Instagram.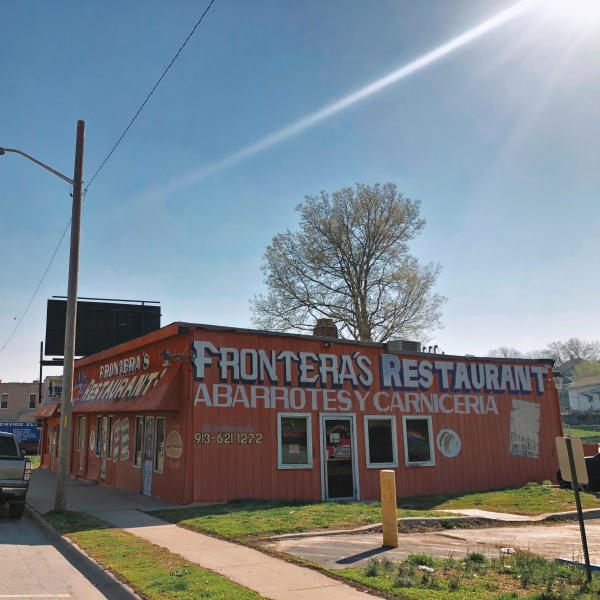 ---
553 Central Avenue, Kansas City, KS 66101
A hidden gem tucked away in the Strawberry Hill neighborhood, Slap's BBQ serves up Kansas City's finest award-winning ribs, burnt ends, sausage, and more! Burnt End Tacos are served on Tuesdays (Taco Tuesdays) at Slap's BBQ. The tacos are filled with deep-fried burnt ends, barbecue rub, sauteed peppers and onions, cilantro, and special sauce.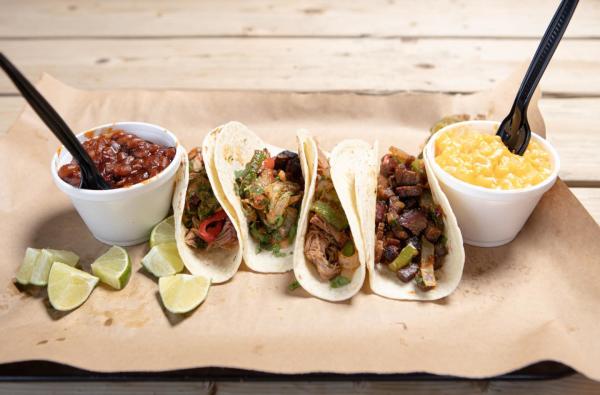 The KCK Taco Trail is ongoing however, consumers have ONE YEAR, until Oct. 31, 2021 to complete the trail and win prizes.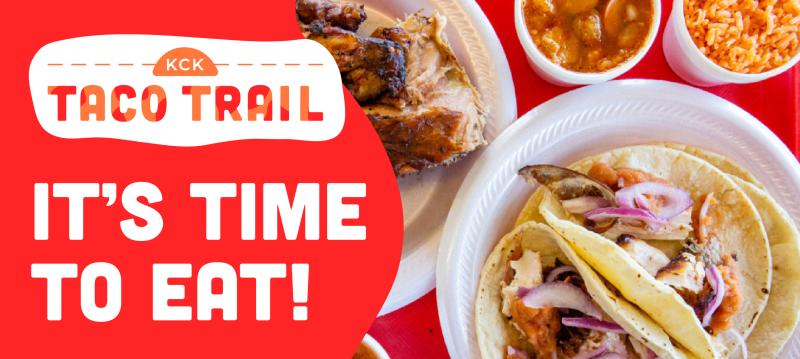 Sign up for the KCK Taco Trail HERE
Join the #KCKTacoTrail today!