October can mean different things for different people. For some it may call for pranks, haunted houses and scary movies. Others may look at October as a time to hunt for the perfect pumpkin, handcraft the perfect costume, and think of all the reasons why it's acceptable to eat candy corn for breakfast. But all through October, spook-seekers and caramel apple-eaters can equally find tons of ways to celebrate the most fall-tastic month of the year in Kansas City, KS.
Tricks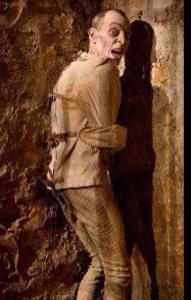 Enter if you dare. The 3rd Street Asylum brings your darkest fears to life. Held in an old abandoned high school, the "asylum" introduces its guests to the story of Bob Barber the Butcher (and axe murderer) of Bonner Springs, who entered the asylum in 1962. Guests come to find the asylum was shut down for "inhumane living conditions and treatment methods," as well as the disappearance of Bob the Butcher. This tale, while fictional, is the chilling set up for a journey through the 3rd Street Asylum. Prepare yourself for evil clowns, angry patients, and plenty of other creepy characters.
From jesters to gypsies the Kansas City Renaissance Festival is filled with entertainment during the month of October. Its remaining themed weekends include Oktober Fest and Harvest Huzzah (October 10th- 12th), and Pirate Ale Fest (October 17th & 18th). Then on the morning of Halloween (October 31st) head back to the festival grounds for the
Kansas City Running Dead 5k. This event will have you running for your lives…literally! The run is filled with Zombie Attack Zones where you will be chased by the undead. Are you brave enough to face this ghoulish challenge?
Treats
Is there any fun in wearing your Halloween costume just once? There are plenty of celebrations prior to the big day to rock your werewolf get-up. History Howl at the Wyandotte County Historical Museum will feature balloon artists, pumpkin painting and plenty of delicious snacks. Get ready to marvel at the magic show and add something extra special to your costume with face painting. Hayrides will also be going on throughout the event.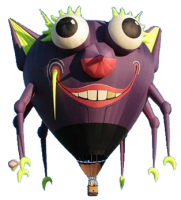 This year, the Great Midwest Balloon Fest will arrive in spirited fashion with its 2015 theme, Glows and Goblins. The festival will feature special Halloween balloons including: Haunted House, Purple People Eater, Scarecrow and more. Celebrate Oktoberest with the beer garden, and make sure the little pumpkins are all ready for the kid's Halloween contest.
Tips
Wear comfortable shoes! Even if you're not running a 5k all of these events will require some walking.
Plan ahead. Many of these events encourage you to buy your tickets ahead of time to ensure your spot.
Dress for the weather. As many of these events are outdoors, it would be a good idea to dress in layers. Kansas is known for its fickle weather, so make sure to keep a jacket, sunscreen, and some gloves handy.
Get Creative! Prizes will be given out during the costume contests so whether you're going as a classic Halloween character or a pop-culture icon make sure you go original!
Go for FREE! All October long we will be running social media contests for 1 Day Family 4 Paks to the Great Midwest Balloon Festival, so be sure to like us on Facebook and follow us on Twitter and Instagram for your chance  to win.