Think about the fastest you've ever driven your car. For most people, myself included, the fastest they've topped out at is 100 MPH. But even then, did you really go 100 MPH??? Did you really see the street signs whizzing past your window? Did you really feel like you had control of your vehicle? Maybe you did, I'll have to take your word for it.
A few weeks ago I went to check out the Richard Petty Driving Experience at Kansas Speedway. Just for context, I know as much about NASCAR as I do astrophysics, so this was an entirely new experience for me… but it was a blast! Everyone that worked there was extremely kind and helpful, they made sure this novice knew what he was doing.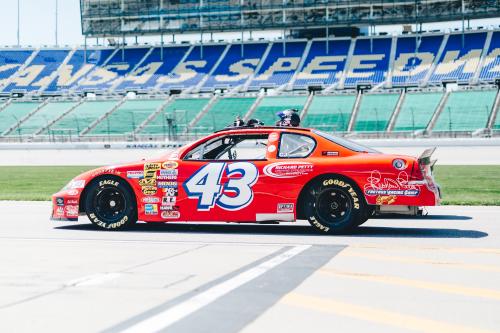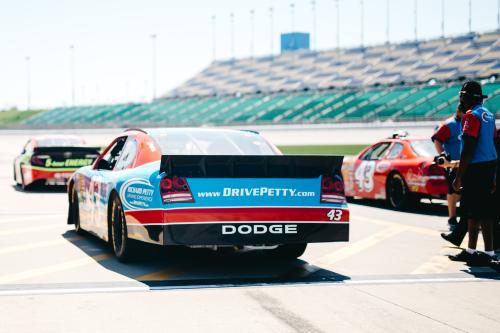 As I sat there in my flame retardant suit watching the cars go by I thought to myself "holy (expletive) these cars go so fast! I'm about to be in one of those!" Sure enough my time came. I walked out onto the track, climbed in the window (so cool), and then we took off. I'm not sure how to describe the feeling so here are the thoughts that went through my head.
This ride is actually pretty smooth

This feels fast now

If I were driving I would brake

This must be what it feels like before you crash a car

Are we going to hit that wall?

Thank goodness we didn't hit that wall
Once we were on the bank of the turn it was pedal to the metal. It feels like riding a rollercoaster that is constantly pulling a G. We did three laps (4.5 miles) in roughly 60 seconds. I looked out the window at the grandstands to see how fast we were going. Everything looked like a blur. When we finished I asked the driver how fast we went - "170 miles per hour" he said… Blazing fast.
 When the ride was over and I was getting ready to leave, a worker named Lester wanted to give me "sticker tires." I thought he meant the Goodyear sticker that is put on the tire… NOPE. He meant an actual unused NASCAR tire, so I took two. If you have any ideas as to what I should do with them definitely let me know.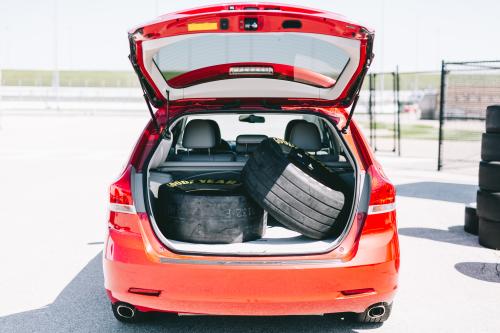 After the thrill of my week I needed something to bring my heart rate back down so I stopped in at KC Soda Co. for a drink. Now, I want you to picture all the soda you can think of; don't forget ginger ale, or cream soda, or cherry soda. Open your eyes… You're in KC Soda Co. The entire store is wall-to-wall with colorful sugary beverages, some I'd never heard of and some I hadn't had since I was a little kid.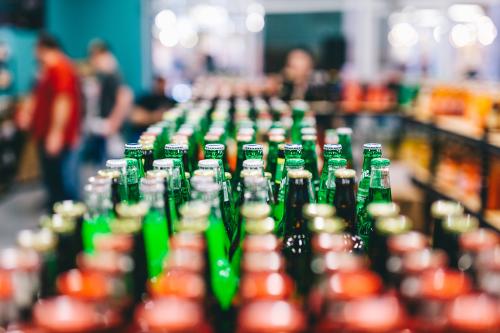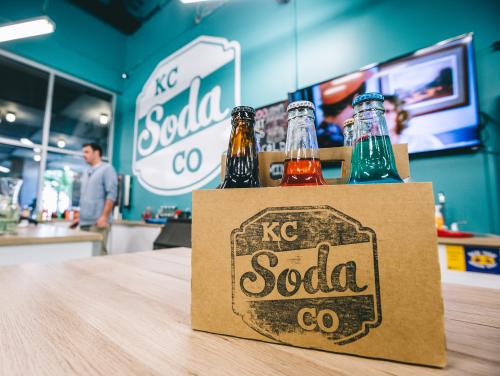 I didn't know where to begin so my game plan was to pick different colors and only get bottles that were labeled natural sugar (because healthy). I ended up getting a green, a blue, a brown, a yellow, a red, and an orange. It turned out to be a solid strategy as I left with a bunch of different flavors. My personal favorite was the green (Jarritos Lemon Lime) but I really enjoyed all the sodas I left with.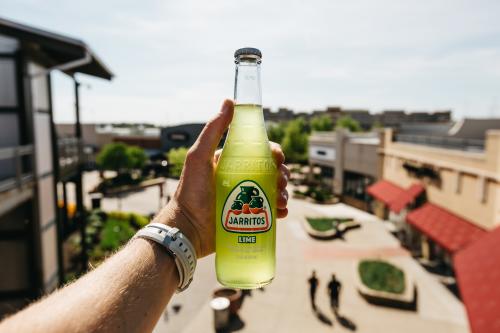 After my sugar rush I needed to level off with something savory, something primal. I ended up at The Beef Jerky Outlet… great choice. I'm a jerky fan, it's delicious, it's high in protein, and there are countless flavors so it never gets old! I may have gotten carried away in my jerky fueled excitement because I left with $50 dollars of jerky, creme brulee peanuts (life changing), and gummy fruit slices.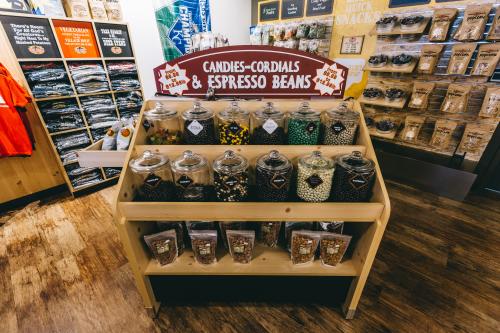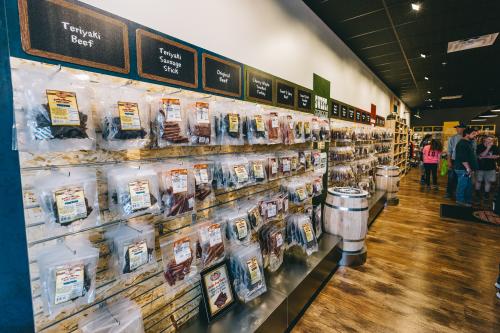 The Beef Jerky Outlet is just flatout awesome, there's no better way to describe it. The owner was working and he told me "we like to hang out, play music too loud (the music was really loud), and watch baseball!" You sir, have quite the business model, I approve.  
You owe it to yourself to get out and experience the thrill of riding in a NASCAR, or the sweet, sugary refreshment of KC Soda Co, or the savory jerky at The Beef Jerky Outlet… or why not try all three! You won't regret it.