With no real ethnic majority (about 30% white, 30% Hispanic, 30% African-American and 10% of various growing ethnicities) Kansas City, KS owns up to its reputation of being a true melting pot of a destination. From our roots, Kansas CIty, KS has welcomed diverse cultures and ethnic groups who settled here. As you explore the city you'll find each neighborhood unveils a new story of the people who have come to call it home.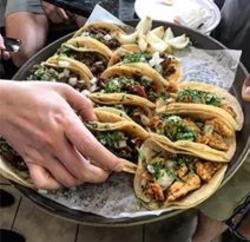 The Central Avenue area can be found right outside downtowns of both Kansas City, KS and Kansas CIty, MO. Currently the corners of 6th/7th and Central bring in faces from all over the metro to the booming corridor that includes Slap's BBQ, Splitlog Coffee and Chicago's bar. However, travel a little further down on Central Avenue and you'll find a flourishing community of local Hispanic restaurants, shops and more. Popular stops like Marquez's Boots, 7 Lequas Charro Store and El Torito Taqueria and Supermart bring in thousands of visitors every year.
The area has seen an immense amount of growth over the last several years, and much of that has been due to passionate community members, groups and neighbors who saw the opportunity to see it thrive. Events like La Placita, held Saturdays throughout the year, bring locals and visitors together to experience an authentic taste of Kansas City, KS. Food vendors, local artists, games and live entertainment all make up for a morning of celebrating what the area has to offer.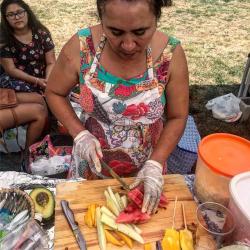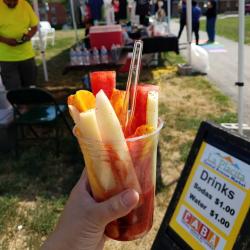 The Central Avenue area also welcomes in larger events a few times a year like the Dia de Muertos 
(Day of the Dead) celebration in November and the Dotteversity Parade (formerly known as the Central Avenue Parade). The parade has gone on for more than 40 years and brought out 8,000 people in 2017. Parade participants take the streets of Central Avenue on more than 50 decorative floats, each one created by the participants themselves. Local community groups, businesses and high school bands are just a few among the many participants. Local musicians like Coleen Dieker, a rip boarding fiddle player from the band Flannigan's Right Hook will also be among the crowd. The parade will end at Bethany Park, home of the La Placita market, where there will be even more local vendors and artisans, food trucks, kids activities, live entertainment and so much more. If you're looking for one event that truly encompasses the culture of Kansas City, KS culture,Dotteversity is one you won't want to miss. The Dotteversity Parade will be held Saturday, September 8th at 11:00 am.