It happens time and time again when someone visiting Kansas City will inevitably ask "where can I get some good tacos around here?" and the easy answer is Kansas Avenue. Kansas Avenue runs right through the heart of the Armourdale neighborhood and is ground zero for great authentic Mexican food. This area has been a long-time taco destination with places like Tortilleria San Antonio, El Pollo Rey, or Ninfa's holding a permanent place on a list of must-visit restaurants in the metro. How did Armourdale become one of these destinations in KCK?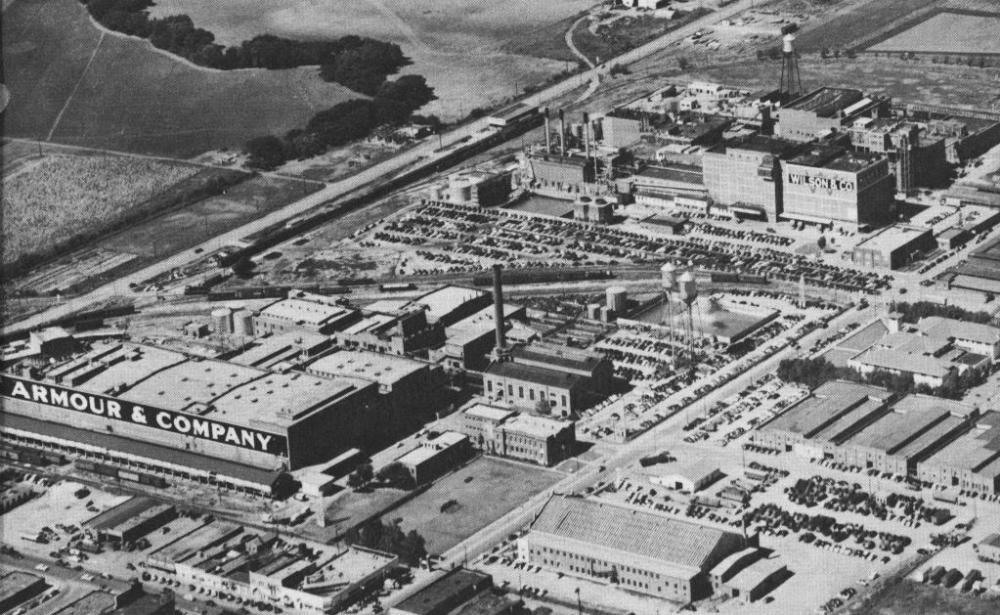 Armourdale was its own city before it joined the newly formed Kansas City, Kansas in March of 1886. Armourdale gets its name from the Armour beef packing plant in the area which turned this neighborhood into a direct product of industrial prosperity in the late 1800s. This boom in the industry is what set the foundations to produce a strong residential core with a flourishing community. 
The area is now home to a large percentage of Mexican Americans which is a direct result of Mexican workers being recruited by railroads and industrial factories. In July of 1951, the Kansas River overflowed the Kaw River Valley and into the Armourdale and West Bottoms neighborhoods, displacing entire Latino communities in what's now known as the Great Flood of 1951. Although this displaced many of the residents, eventually the area was rebuilt and reinhabited. This would be the second wave of revitalization that Armourdale needed to become what we see and experience today.

Easily knock out five KCK Taco Trail check-ins in Armourdale
Below is a list of Armourdale restaurants listed on our trail as well as suggested tacos to try.
California Taco Shop
​1268 Kansas Avenue Kansas City, KS 66106
Ever heard of rolled tacos?  These delicious tacos come with guacamole, cheese and lettuce.  If breakfast is your thing, you're in luck - breakfast is served all day here!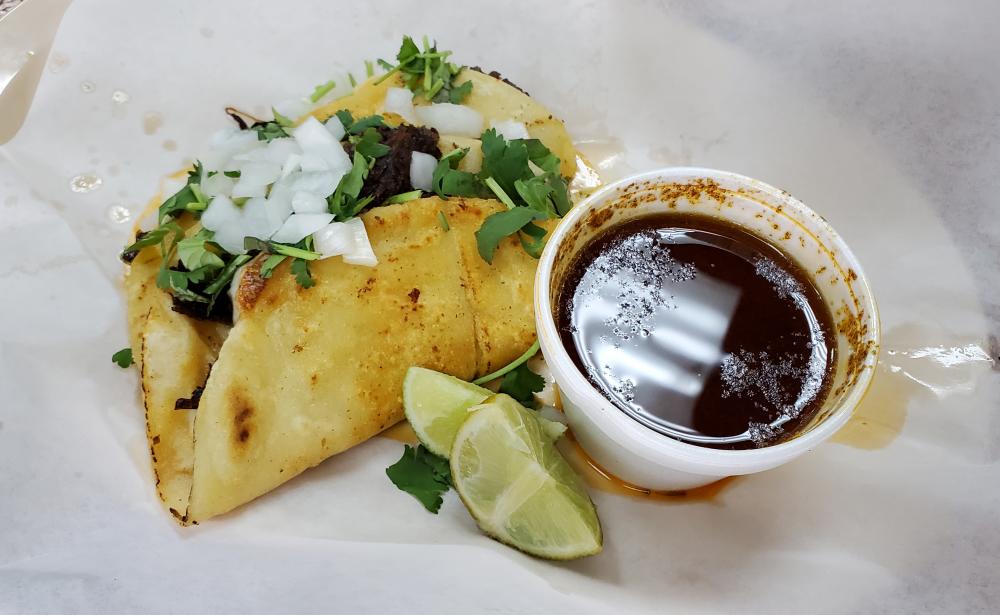 Carniceria y Tortilleria San Antonio
830 Kansas Avenue, Kansas City, KS 66105
This supermarket/restaurant combo offers something for everyone.  You can't go wrong with the Birria taco here.  Head to the salsa bar for your choice of toppings!   
Daisy's Authentic Mexican Food #1
1101 Kansas Avenue Kansas City, KS 66105
Hidden gem on Kansas Avenue offers a large selection of Mexican plates as well as ice cream and desserts!  The deep fried tacos are all the rage here, comes with your choice of meat, lettuce, cheese and tomatoes.
El Camino Real II
1147 Argentine Ave, Kansas City, KS 66105
Delicious freshly made corn tortillas wrapped around full flavored meat can be found at El Camino Real.  Visitors and locals know the Al Pastor taco here is the best in town!
El Jacalito/La Pieda Authentic Mexican Restaurant
1150 Argentine Blvd, Kansas City, KS 66105
Local neighborhood restaurant offers homemade tortillas, menudo and delicious tacos.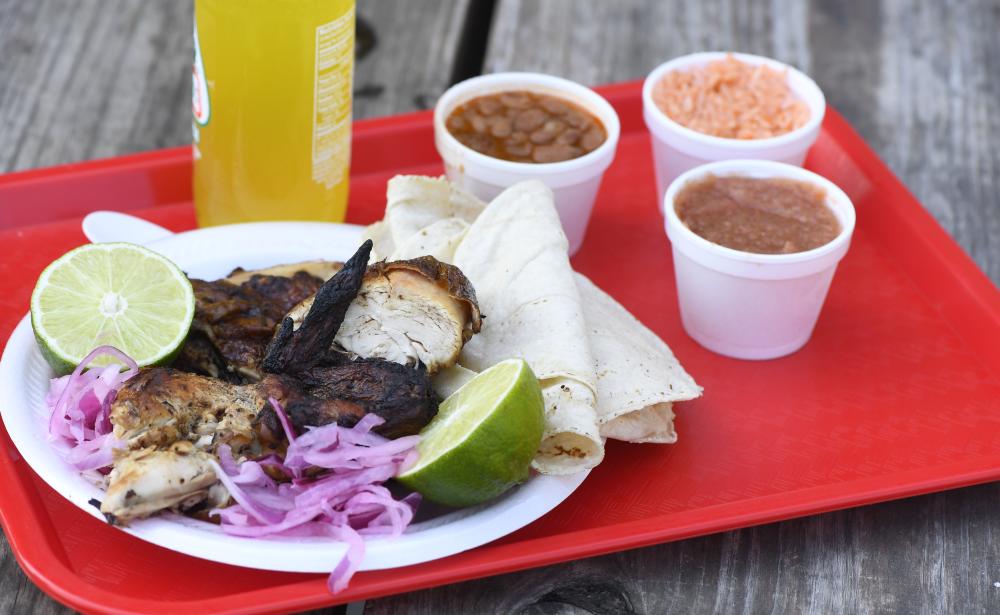 El Pollo Rey
901 Kansas Avenue Kansas City, KS 66105
Find the best chicken in Kansas City at El Pollo Rey.  This no frills restaurant offer only three items on their menu; whole chicken, half chicken and chicken wings.  Each order comes with a side of rice, beans and tortilla's so you can craft your own taco!
Leslie's Taqueria
1251 Kansas Avenue Kansas City, KS 66102
Celebrating their 20th birthday this year, Leslie's is a local favorite offering delicious Mexican food and best known for their Menudo.  Can't go wrong with any of the tacos here.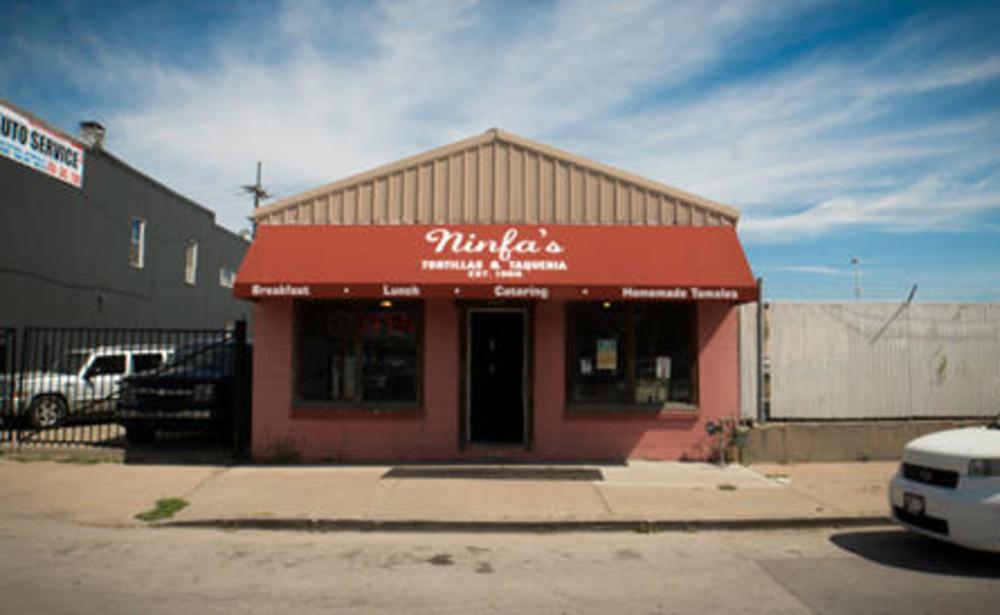 Ninfa's Tortillas y Taqueria
964 Kansas Avenue, Kansas City, KS 66105
Ninfa's is a family-owned restaurant serving Kansas City since 1988.  Known for their handmade tortillas and tamales, this taqueria fills up fast for breakfast and lunch.  Try the Taco Plate - three corn tortillas filled with ground beef smothered with lettuce, cheese and tomato.    
Restaurante Tierra Caliente
624 Kansas Avenue KCK 66105 
Low-key restaurant offering tastes from the Michoacan region.  Go for the Asada taco.
Taqueria El Polbano y Mini Market
1013 Osage Avenue, Kansas City, KS 66105
Find some of the best tacos in town inside this local mini-market.  The tacos are generously filled and served with onions, cilantro, lime, radishes and roasted jalapeno.
Join the #KCKTacoTrail today!