So it's fallen on you to plan the family reunion. On the stress and difficulty scale, organizing a family reunion falls somewhere between planning a wedding and throwing a birthday party for a loved one. By nature, family reunions are hard to plan because they involve reuniting people - many of whom live in different places with vastly different schedules and availability. The keys to planning a great family reunion, however, are to maximize attendance, stay true to your family when it comes to specifics, and make sure you have some help.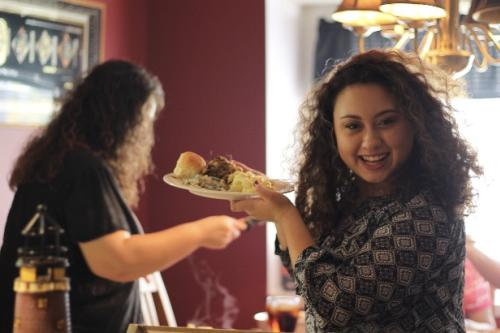 Maximize attendance
The hardest part about a family reunion isn't having to listen to your great aunt Hilda tell Depression-era stories. The toughest part is figuring out how to get everyone there. People live busy lives in different parts of the country (and even out of the country). How do you make sure you maximize attendance?
As The Huffington Post points out, attendees will need to make plans to free up their schedules, perhaps request time off work, and even start saving money for the trip. That's why it's crucial that you begin to plan (and notify) as early as possible. If your family reunion has a lot of invitees, you may want to start planning as early as 18 months or a year in advance. For most reunions, however, six months should give everyone enough time to make preparations.
As far as the location goes, you want to pick a site for your reunion that is accessible to as many people as possible. Don't plan a destination reunion to Hawaii, for example, if your family isn't that mobile. If the matriarch/patriarch of the family still lives in a "hometown" area, and it's equidistant from most of the attendees, having the reunion there may not be a bad idea. Get out a map and do some triangulation if you have to.
Lastly, make use of social media. Facebook is a great tool for planning events, as you can reach dozens of people in one fell swoop. If some of your family is Facebook-averse, try building a family reunion website or starting a giant email thread.
Know what's available in the area
When planning where to host the family reunion and what activities to schedule, it's best to consider what the area has to offer. If you're planning a reunion here in Kansas City, there are a number of options available to your family: lodges, hotels, and state parks to name a few. Cedar Crest Lodge, for example, offers beautiful scenery with over 100 acres of hills, trees, and ponds. There are numerous hotels in the area that have vast experience with event hosting and could easily accommodate your family reunion. And while this is certainly not the last option in the Kansas City area, be sure to consider the numerous and gorgeous state parks; Lewis and Clark State Park offers fishing, hiking, playgrounds and picnic areas, which may be enough variety to satisfy the different interests of your family and with minimal cost. Don't let the seasons get in your way either. Depending on the time of year, consider a fall venue like Cider Hill Family Orchard or a winter escape at Great Wolf Lodge.
If you do have a great idea for a destination reunion (resort, cruise, multi-day vacation) make sure you get feedback from enough of your potential attendees first. You don't want to foot the bill for a semi-expensive trip and then get stuck with it when nobody wants to come.
Just don't overplan to the point of alienating much of your family...or exhausting yourself.
Don't do it all yourself
Delegate, delegate, delegate. Planning a family reunion is a lot of work, and once you have the general framework in order you should delegate specific tasks to other members of your family. As FamilyTree Magazine points out, you could need as many as a half dozen delegates to be food coordinators, activity planners, lodging liaisons, and even memento procurers.
You shouldn't have the illusion going in that everyone you invite will be able to attend the family reunion. There will be disagreements on time, place, and activities. But as the planner, if you start early and give yourself enough time, try to stay reasonable in your plans, and enlist others to help, you can get this thing off the ground.
Blog Credit: Aimee Lyons, diydarlin.com
Photo Credit: Pixabay.com