As the heat of summer mellows into the crispness of autumn, nature transforms into a breathtaking display of warm, earthy colors. There's no better time to explore the great outdoors and embrace the beauty of fall foliage. In KCK, you don't have to travel far to experience this seasonal splendor. From serene lakeside hikes to picturesque drives, here are some fantastic ways to immerse yourself in the fall foliage of Wyandotte County.
Wyandotte County Lake Park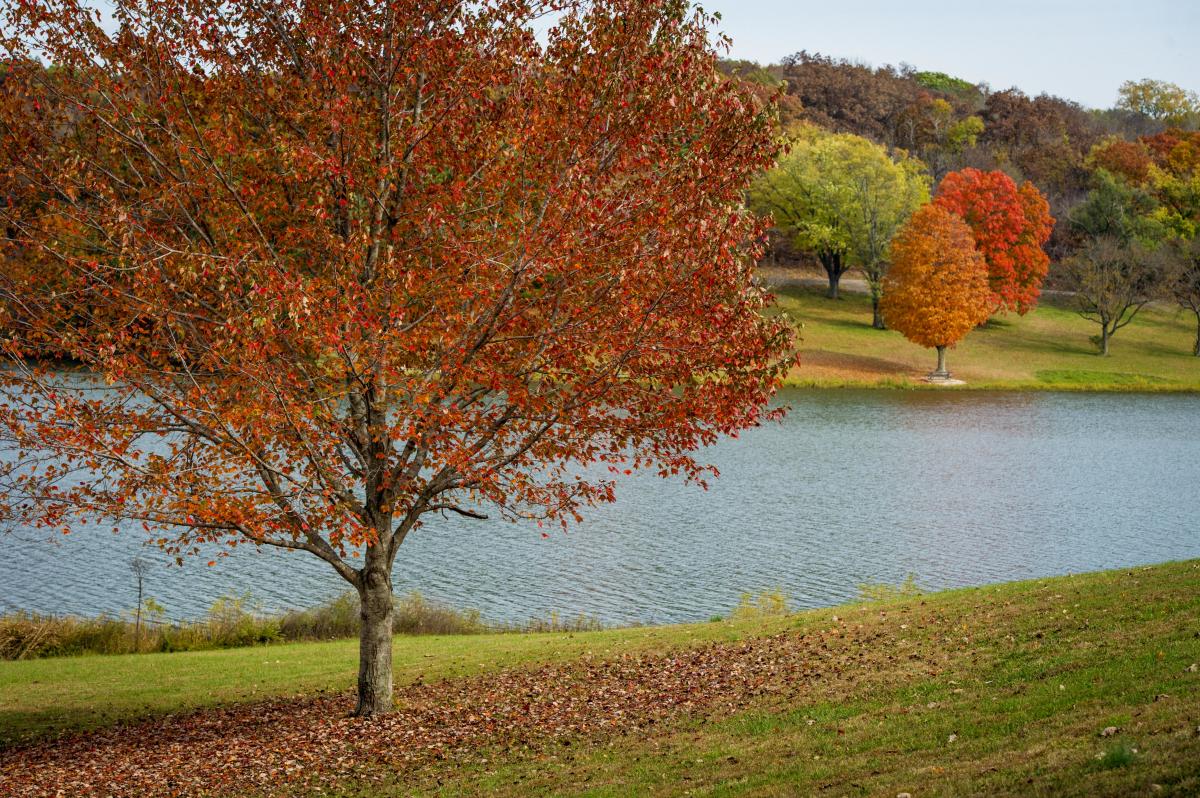 Escape the bustling city life and step into the tranquility of Wyandotte County Lake Park. This 1,500-acre wooded wonder, situated just a five-minute drive from the Village West area, offers a 400-acre lake surrounded by lush trees. Here, nature enthusiasts of all kinds, whether hikers, bikers, or horse riders, can savor over 8 miles of bridle trails.
The towering trees above the park showcase the ever-changing seasonal beauty of the Midwest, providing a new experience each time you visit. In the fall, the bright orange, red, and yellow hues of the leaves create the perfect autumn scene, while the trails are lined with wildflowers that bring a pop of color during the spring. Whether you have an hour for a peaceful walk, or just a few minutes for a scenic drive, you won't want to miss the magic of Wyandotte County Lake and its foliage.
Kaw Point Park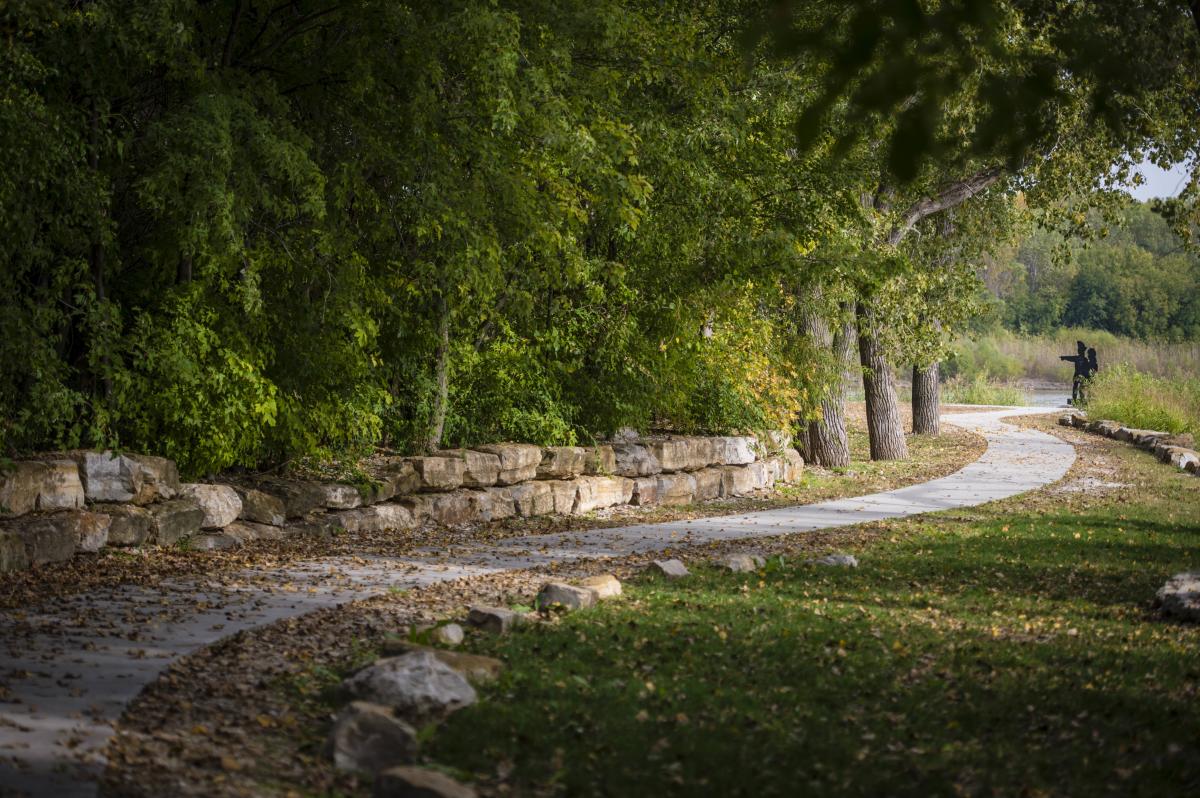 Kaw Point, the confluence of the Kansas and Missouri rivers, holds a unique historical significance as the site where the Lewis and Clark Expedition camped in 1804. Today, it's nestled in the heart of metropolitan Kansas City, offering a breathtaking view of downtown. However, Kaw Point remains a natural haven with beautiful wooded trails, wildflowers, and local wildlife.
This park provides easy access to highways, the Lewis and Clark Heritage Trail, and the two great rivers. It is designed to accommodate a large number of visitors, boasting an outdoor amphitheater equipped with electricity for performing arts and special events. It also serves as the trailhead for hiking and biking trails, making it an excellent destination for both history buffs and nature enthusiasts.
Cider Hill Family Orchard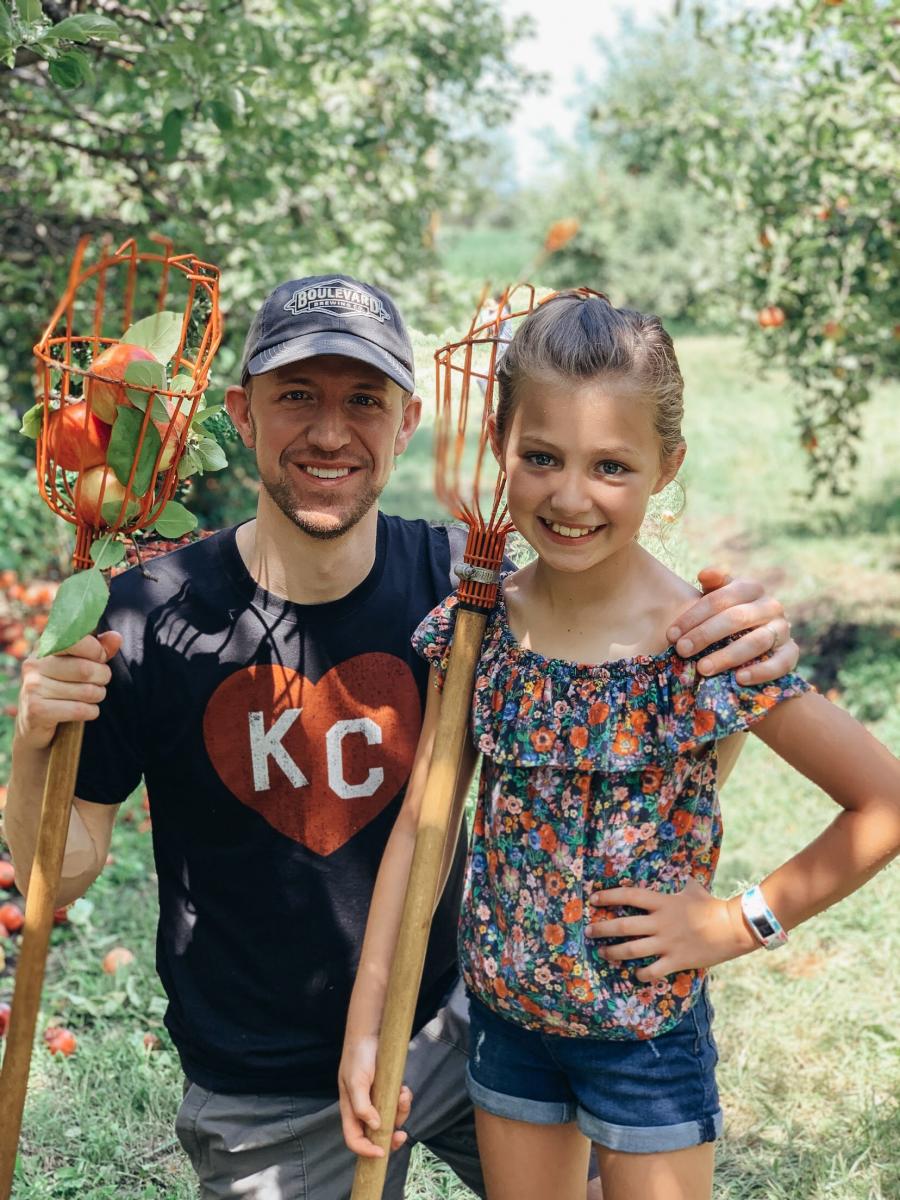 If you're looking for a more family-friendly autumn experience, Cider Hill Family Orchard is a must-visit destination. With over 25 acres covered in apple trees, a pumpkin patch, a fishing pond, a guest house, and an event barn, there's something for everyone. Enjoy hayrides, pack a picnic, roast marshmallows around a bonfire, and savor delicious fall treats like apple cider donuts and warm apple crisp.
Cider Hill Family Orchard is a place where you can frolic around more than 25 acres of apple trees, explore a pumpkin patch, fish in a pond, visit an event barn, and shop in a general store stocked with all sorts of apple-flavored goodies. It's the perfect spot to make lasting family memories in the heart of fall.
Local KCK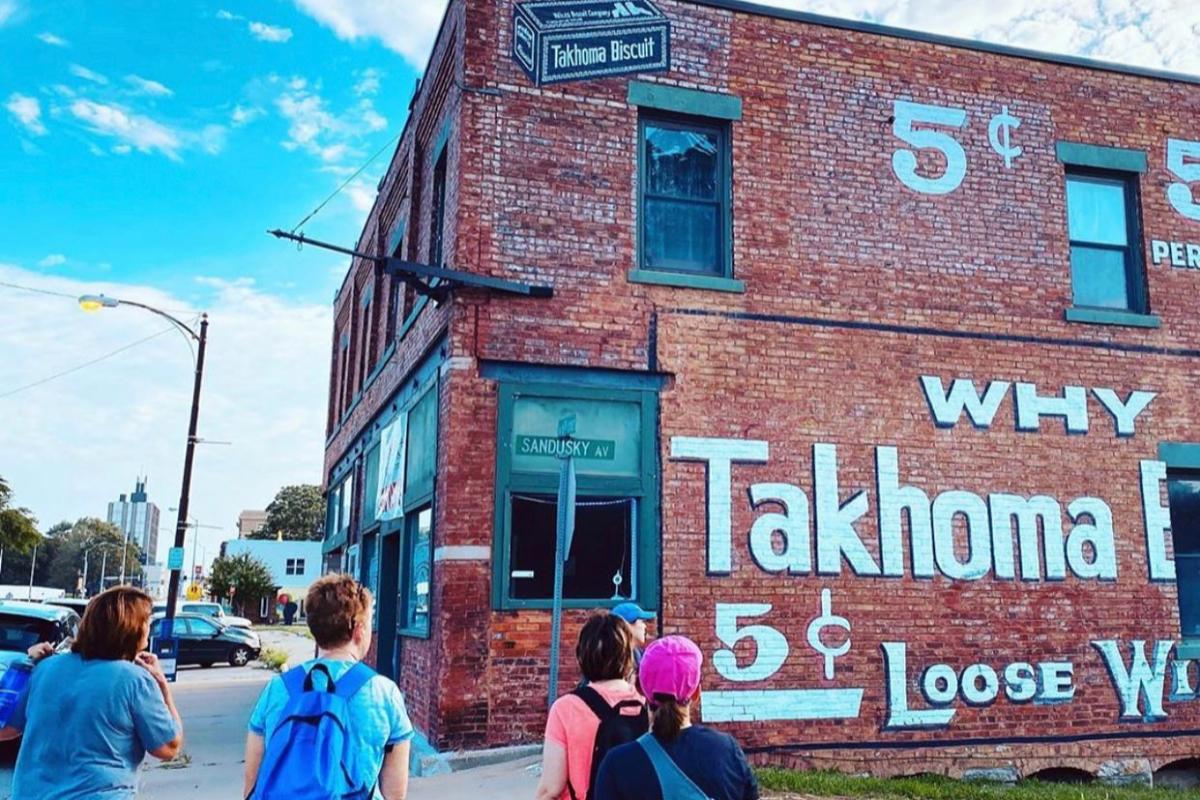 KCK is a city with unique neighborhoods, and there's no better way to explore them than on a socially distanced urban hike with Urban Hikes Kansas City. Discover the local charm, stop by one of the KCK Farmers Market locations for locally grown produce or immerse yourself in the artistry of the city's murals. There's no shortage of ways to connect with the community while enjoying the vibrant colors of fall.
Rowe Ridge Vineyard & Winery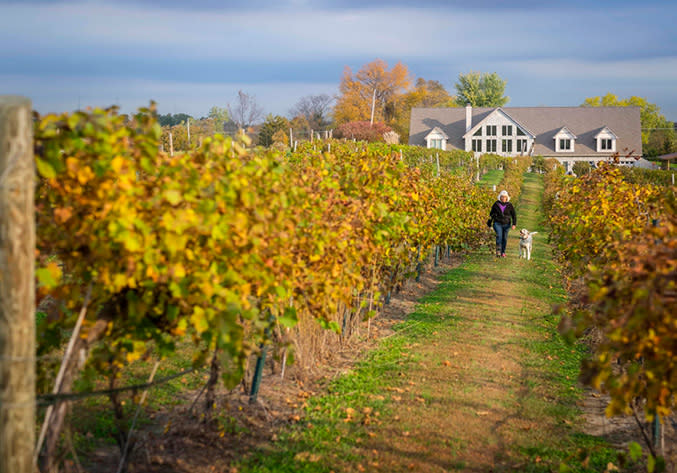 When the weekend arrives, and you have a free afternoon, what could be better than sipping on locally grown grapes with friends? Rowe Ridge Vineyard & Winery, just a short drive from the Village West area, offers a delightful selection of earthy, sweet, or crisp wines, including Chardonel, St. Vincent, and Apple Pear. You can enjoy your wine on the patio, overlooking the five-acre vineyard with more than 3,000 vines.
The lush greenery of the vineyard serves as a picturesque backdrop for your autumn adventures. Don't forget to try the exclusive fall offerings at Rowe Ridge, including sangria and mulled wine. It's the perfect way to toast to the beauty of the season.
In KCK, fall isn't just a season; it's a spectacle of nature's finest artistry. Whether you choose to hike, bike, or simply take a leisurely drive, the fall foliage here will leave you in awe of its stunning transformation. So, grab your hiking boots, bike, or car keys and embark on an unforgettable journey through the vibrant autumn landscapes of Wyandotte County.