Check out this list of restaurants, historical sites, art and tourism businesses you can check out to honor and help support the Black history and the community of KCK.  
Restaurants 
Brown Sugar Chicken & Donuts  
Less than a year old, Brown Sugar Chicken & Donuts is a new kid on the block in KCK. The Chicken and Donut sandwich (an immediately obvious choice) is a delectable pairing of a crispy chicken breast inside of a warm sweet donut. The Wyandotte Fries, another top seller, give a nod to Wyandotte County, and puts a loaded nacho spin on traditional French fries. (3708 State Ave)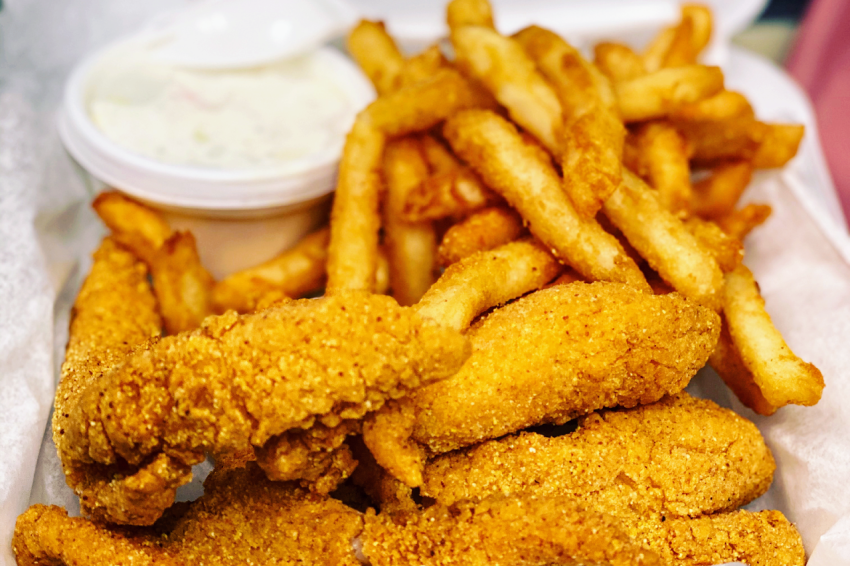 City Fish & More 
Pete Badalucco founded City Fish & More Restaurant in 1983.  His family has been in the fish business since the early 1900's, and he himself is a 3rd generation fish guru. More than 35 years in businesses has made City Fish famous for their deep-fried Basa and catfish. (2704 State Ave)
Founded by four local friends in 2018, Elevate Bar & Grill was created to provide a unique dining experience for KC locals. The Midtown establishment offers an urban mystic vibe, upscale bar food and specialty cocktails. (7543 State Avenue)
Gates Bar-B-Q 
This local barbecue chain was started by George W. Gates in 1946 as "Gates Ol' Kentucky" and has become a Kansas City tradition. Answer the famous questions "Hi! May I help you?" with a beef on bun sandwich and their famous baked beans. (1026 State Avenue)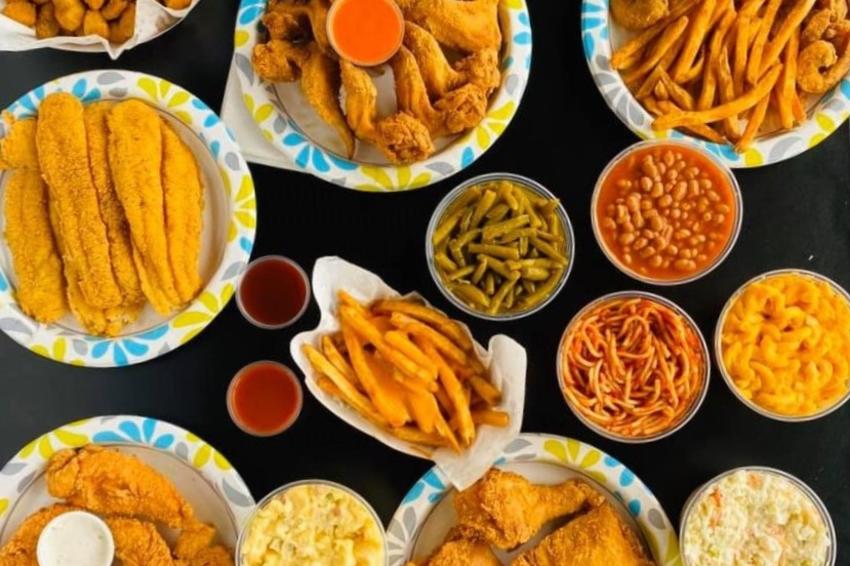 J's Fish & Chicken Market
Known for their name sake - chicken and fish, J's can be found in three different locations in the KC metro. Perfectly crispy and yet still juicy, come find out why locals call J's the "Wings King." 
The Jones sisters (as seen on season 3 of Netflix's Queer Eye) have been perfecting their pitmaster skills for more than three decades. No frills, just authentic, real Kansas City barbecue - smoky, chewy and meaty just the way it should be. (6706 Kaw Drive)
Kaleidoscoops KCK offers colorful frozen treats like ice cream, sundaes, shakes and much more. Their mission is to provide a place for families of the Kansas City, KS to enjoy. (6609 Parallel Parkway)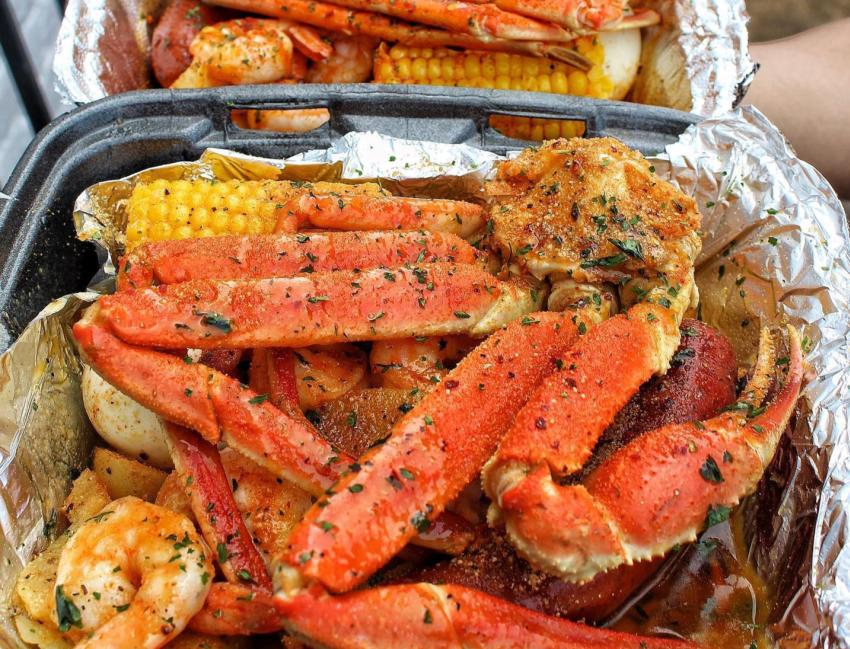 "Get lost in the sauce" at one of KCK's newest restaurants. Enjoy crab legs, shrimp and all your seafood favorites in a rich butter sauce. 
The BRGR Spot 
The BRGR Spot is owned by a Wyandotte County born and raised local. This bar, grill and entertainment spot specializes in burgers, fish and wings. (6519 Parallel Parkway)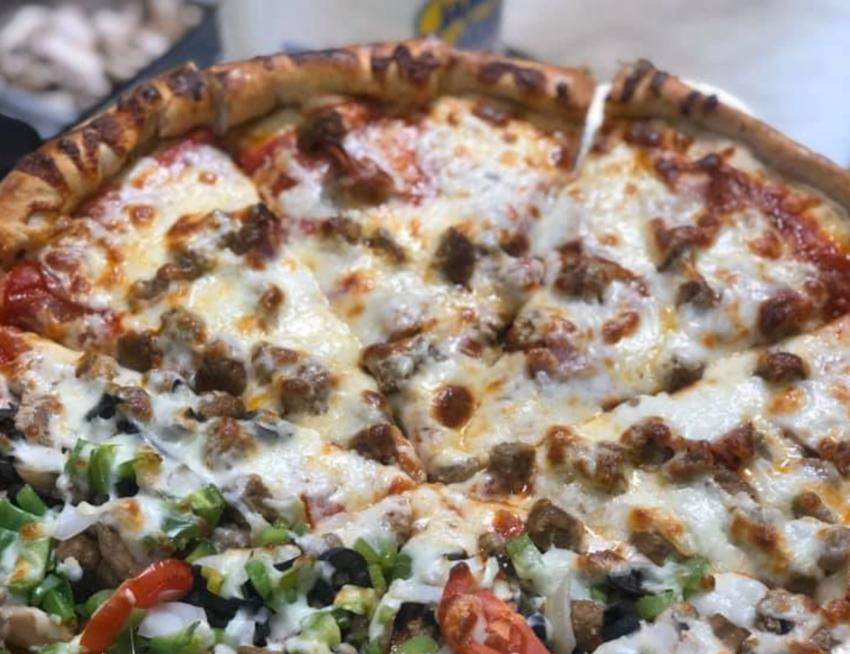 Owned and operated by Gary Wilson, a man born and raised in the Quindaro neighborhood of Kansas City, KS, Wilson's pizza has been a long-time staple of the community. The to-go only spot is known for its pizza, thick burgers and wings. (1801 Quindaro Blvd)
Art and Historical Sites 
Located at 18th & Quindaro, this community-funded mural was created by Kansas City artists and father-daughter duo Lucky and Anita Easterwood. It was inspired by the Black Lives Matter movement. The artwork displays a young Black boy kneeling on the ground, with the words "I will...inspire, grow, learn, breathe." The powerful message displayed here inspires hope and empowerment for the Black community.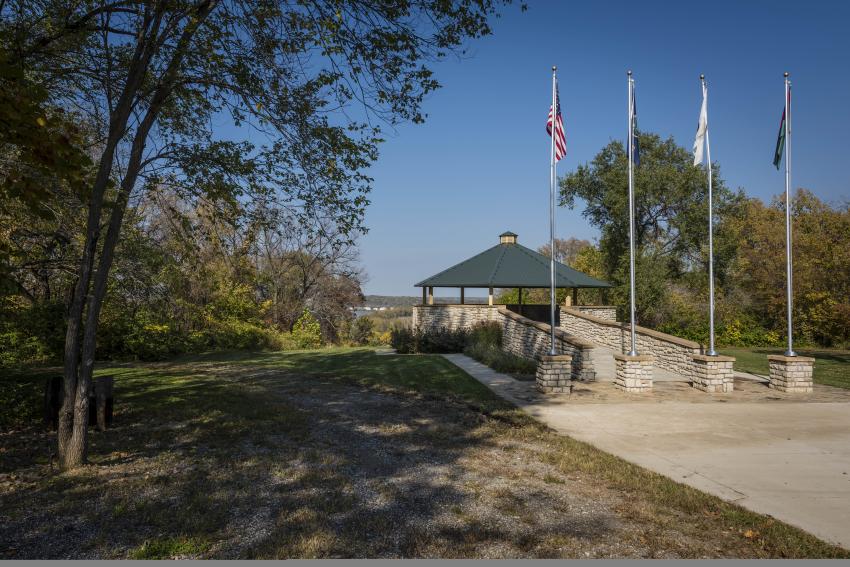 Named a National Commemorative Site in 2019, the Quindaro Ruins Overlook gives a peek into the past at the stone and brick foundations that still stand at the port of entry for free soil immigrants traveling into Kansas from the Missouri River. The town of Old Quindaro served as an important station on the Underground Railroad.  (27th and Sewell)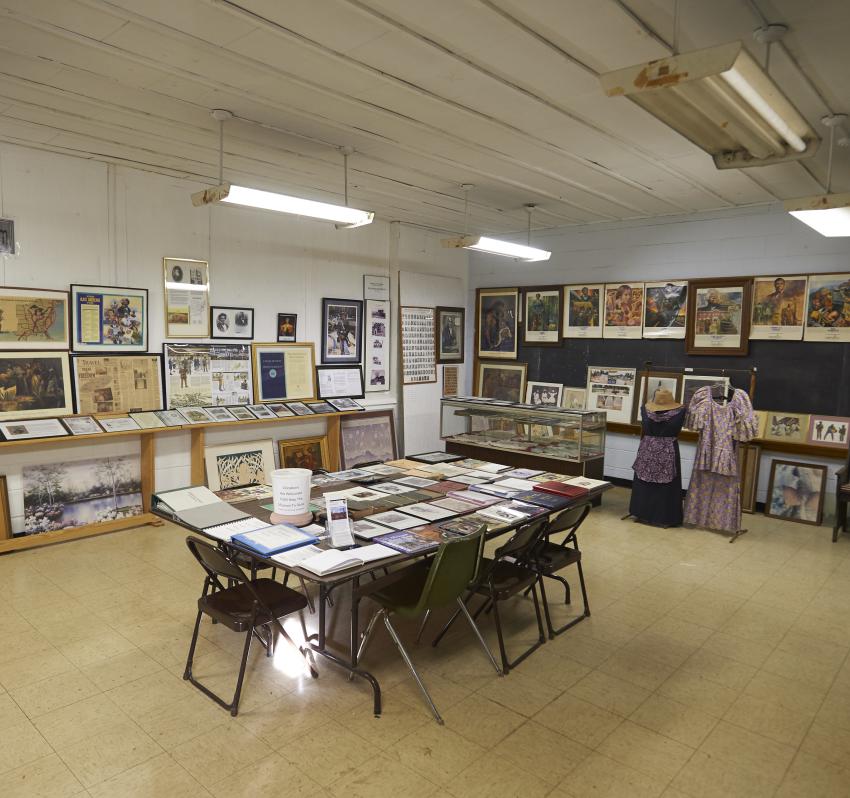 Housed in the historic Vernon Multi-Purpose Center, the museum houses several artifacts and documents that tell the story of the town and people of Quindaro. Across from the museum you will find the John Brown Statue, which pays tribute to the famous abolitionist. (3436 North 27th Street)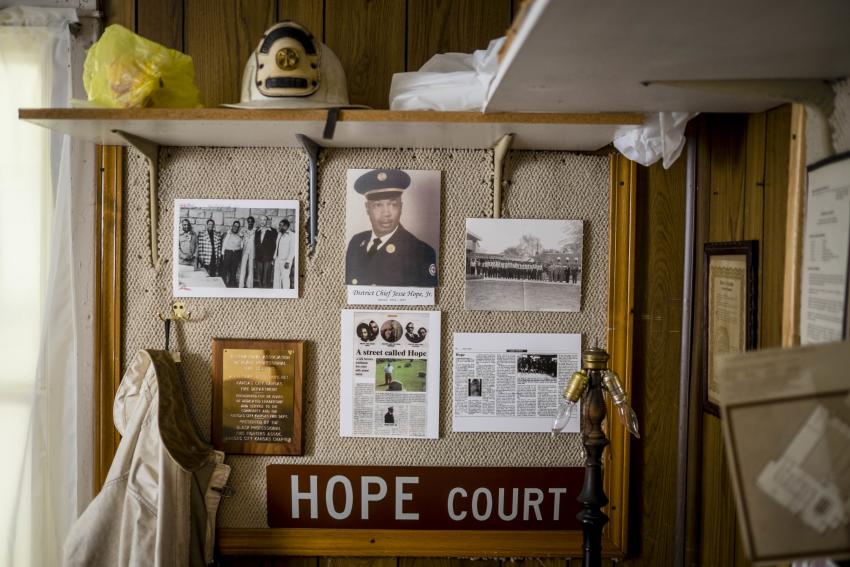 Old Quindaro Museum 
Quindaro Museum preserves and promotes the historical and cultural awareness, educational value and overall importance of the African American Community of Quindaro to the history and evolutionary development of Kansas as well as the United States of America. (3432 North 29th Street) **Note this museum is currently closed due to COVID-19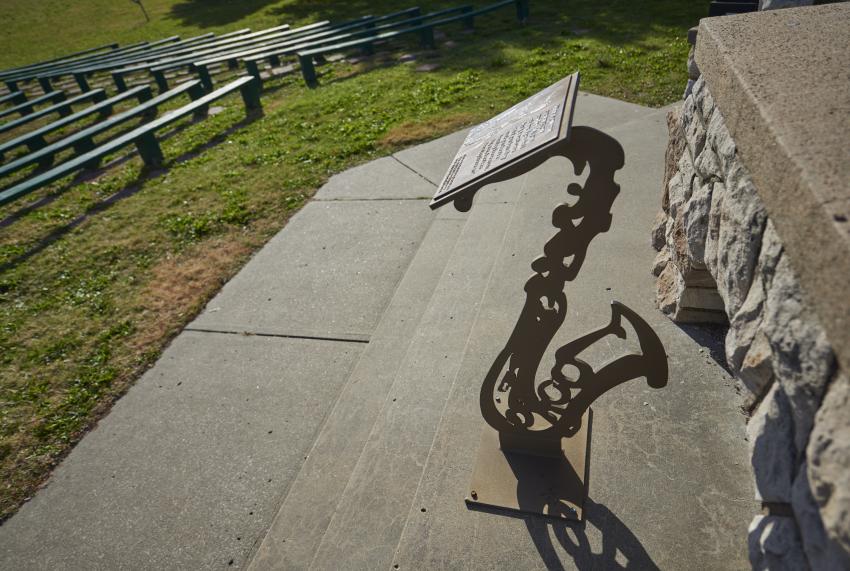 Found along Big 11 Lake, this uniquely-structured memorial honors the legendary Charlie "Yardbird" Parker, a Kansas City, KS born saxophonist and leading figure in the development of the "bebop" genre of jazz. (11th & State Ave.)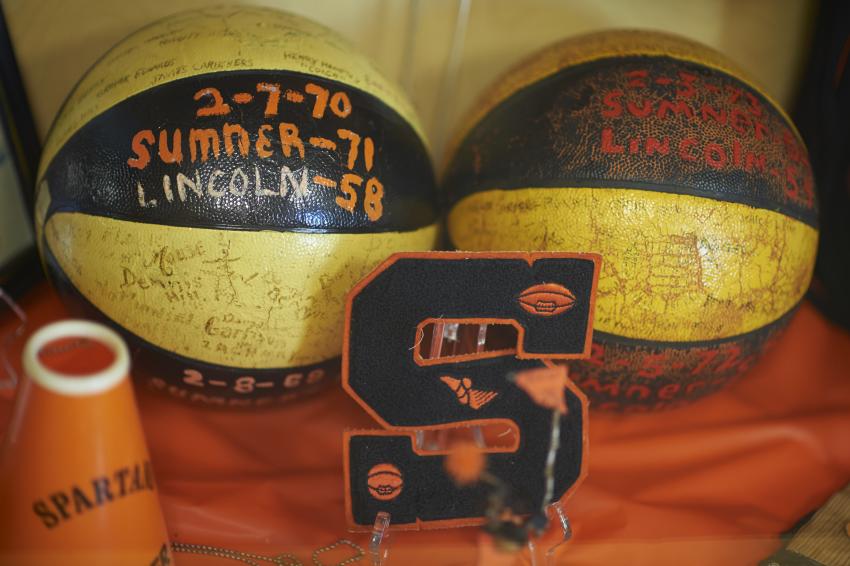 This permanent exhibit houses the history, artifacts, and memorabilia of Sumner High School, the only high school in the state of Kansas that was established for African Americans from 1905 to 1978. In its short history, much was accomplished academically, athletically and historically.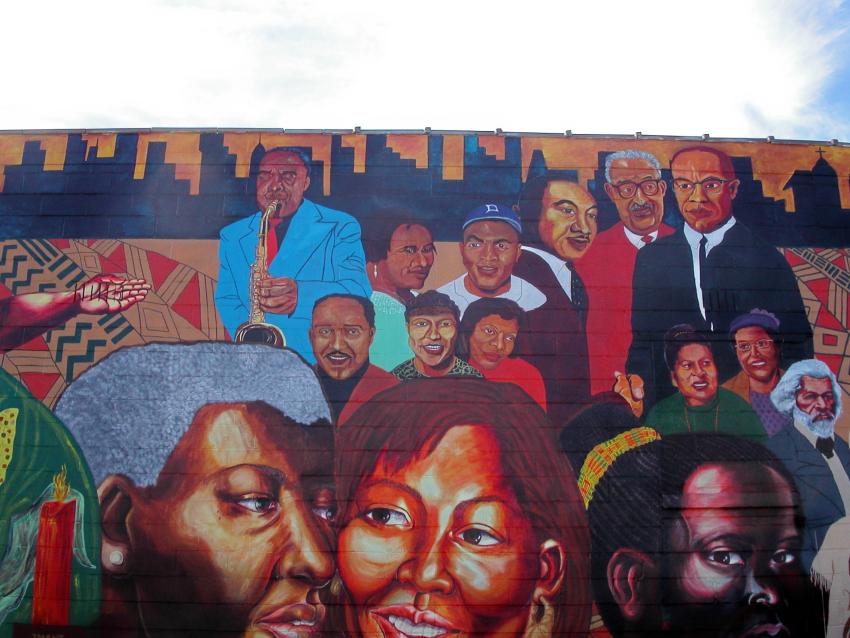 Dawning of a New Day is a part of the Kansas City, KS Avenue of Murals project. The mural done, by artists Jose Faus and Alisha Gambino, highlights the importance of generation, family and culture in the African American community, (1207 N. 7th St.)
This list is growing! Don't see your favorite business included? E-mail us here to request it be it added.