We all know that Kansas City has some of the best BBQ in America, and with so many note-worthy competitors to choose from, it can be hard to land on one decision when you're craving that mouth-watering meat. Ribs, burnt ends, brisket, pulled pork…the seasoned, smoked and sauced-up meat is definitely what it's all about when it comes to great barbecue. But if you're a carb junkie like me who appreciates a good variety of textures and flavors when indulging, the sides are a huge part of the KC BBQ experience. I'm not ashamed to say I have popped in to a few of these places just to grab a helping of their best sides, simply to satisfy the major cravings they tend to induce! 
 
First and foremost, you've got to have some fries. Slaps BBQ's fries are my personal fave—fried to golden perfection, seasoned just right and stuffed to the brim in a paper sack so there's always plenty to share. If you prefer your fries on the skinnier side, but still appreciate a bit of that mushy potato goodness inside, you will absolutely love these. Joe's Kansas City Bar-B-Que French fries have won competitions, with a crunchy-on-the-outside, soft-and-creamy-on-the-inside, barbecue-rubbed deliciousness that many fans say is downright "addictive." People love them so much they even started selling the fry rub separately! If you prefer thick, greasy, fresh-cut spuds, Arthur Bryant's Barbecue has some of the best in town. Prepare to be loaded up with a huge portion, best enjoyed dipped in the juicy sauce spilled over from whatever tasty meat you chose as your main course. If crinkle-cut is more your style, you will love the fries at Wyandot Barbeque. They seem to bring up a lot of childhood nostalgia for the KCK locals.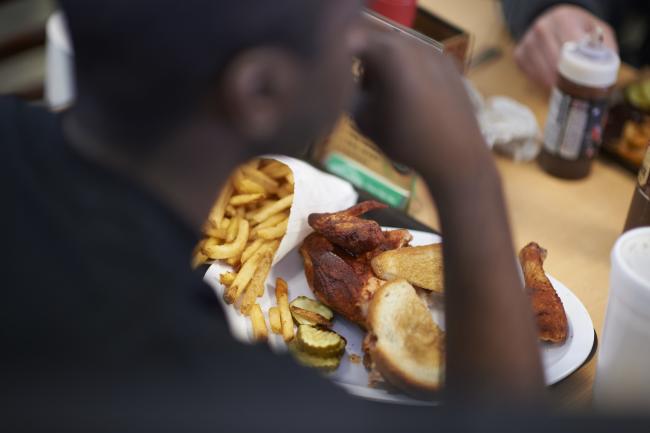 Next up, beans! After all, it wouldn't really be classic BBQ without the baked beans. For years, locals have called the beans at Gate's Bar-B-Q "hands-down" the best in Kansas City, with just the right blend of spicy and sweet, and bits of meat to add that extra punch of flavor. The beans at Jones Bar-B-Q are also quite impressive, seasoned with savory sauce, bell pepper, onion and brisket. Most places are pretty straightforward with something as simple as a side of baked beans, so the fact that they dress theirs up with all the fixings speaks volumes to the amount of effort and care put into the food they serve.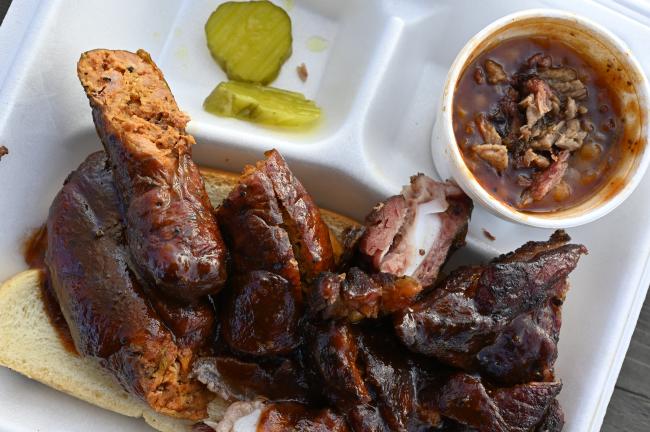 Coleslaw is another obvious staple when it comes to enjoying great barbecue, and I especially love mine on a pulled pork sandwich. Joe's Kansas City has an unmatched spicy slaw that they serve on their Carolina sandwich and it adds just the perfect amount of tangy crunch to an already fantastic dish. The coleslaw at Arthur Bryant's is hailed as one of their "stand out" items and has received a lot of praise from self-proclaimed "coleslaw connoisseurs."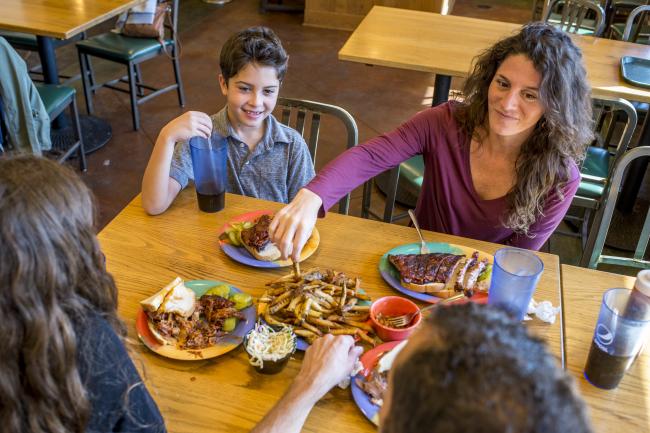 As for a few out-of-the-box offerings, Rosedale Barbeque is the place to go for some excellent fried veggie favorites. The fact that they offer such a variety of killer fried sides definitely sets them apart from most of the other BBQ joints in town. Visitors rave about their fresh fried green tomatoes, fried okra, fried green beans, fried pickles and fried corn bites. Wow, talk about a mouthful! If you catch me on the right day you better believe I'm ordering all of them! Next on the list of scrumptious and unique sides is the phenomenal baked potato casserole at Slaps BBQ. Creamy, chunky and seasoned with one-of-a-kind flavor, the first time I tried it my mind was blown. I actually remember what day it was, what I was doing, and who I was with. It was that memorable of an experience.
Now, let's talk cheesy corn. Being from Iowa originally, I was raised on corn everything and trust me, I know good corn when I taste it. The cheesy corn at Slap's BBQ is unlike anything I've had anywhere else. I could eat an entire quart of it in one sitting, no problem. It's comfort food if I've ever had it. Another highly recommended cheesy corn dish can be found at Woodyard Bar-B-Que. It's got just the right texture and blend of creamy salty goodness. Add it to their burnt end chili for a true taste-bud explosion.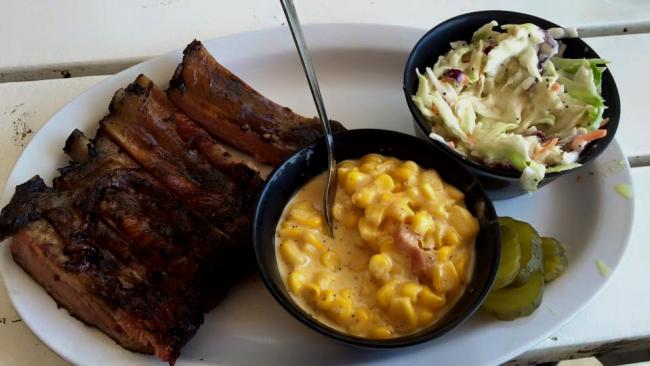 Last but certainly not least, who doesn't appreciate a good mac & cheese?! It's been a deep love of mine since the earliest memories I can recall, and I will order a little basically anytime it is on a menu. The mac & cheese at Slaps currently takes the #1 spot for best I've ever had, with the thick shells, gooey cheese and pieces of smoked bacon all coming together to induce a near-euphoric reaction upon first bite. I preach about it anytime I'm standing in their out-the-door line, and I've definitely contributed to the quickly growing obsession after dragging several friends and family members there to try it. In keeping the tradition with their fried side favorites, I have to mention the fried mac & cheese bites at Rosedale Barbeque. You heard that right. They added a crispy, greasy coating to an already perfect cheesy pasta dish. On the side with some of their all-star ribs, it just doesn't get more American than that. I am so there.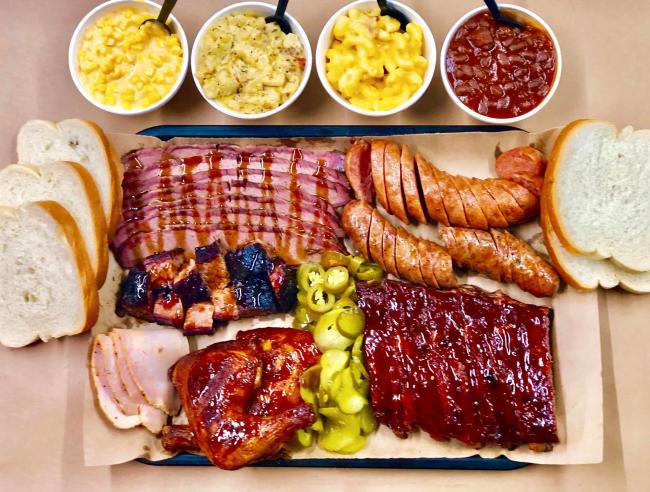 On that note, it's lunch time and I've got to go. Day-dreaming about all of these amazing sides has my stomach rumbling like you wouldn't believe. I hope you don't just take my word for it, get out there and give these tasty crowd-pleasers a try the minute you get a chance. They'll have you falling in love with the Kansas City barbecue scene all over again!
See here for a full list of authentic Kansas City barbecue spots you have to try!