Every year, during the months of September and October, the U.S. celebrates Hispanic heritage, culture, and history. National Hispanic Heritage Month reminds us how much strength we draw from our immigrant roots as a nation and how much we value our immigrants as a nation of immigrants. Congress started Hispanic Heritage Week in 1968 then it was broadened in 1988 to a month-long celebration. The date was chosen because it coincides with national independence days in several Latin American countries: Guatemala, Honduras, El Salvador, Nicaragua, Costa Rica, and Mexico on Sept. 16, Chile on Sept. 18 and Belize on Sept. 21.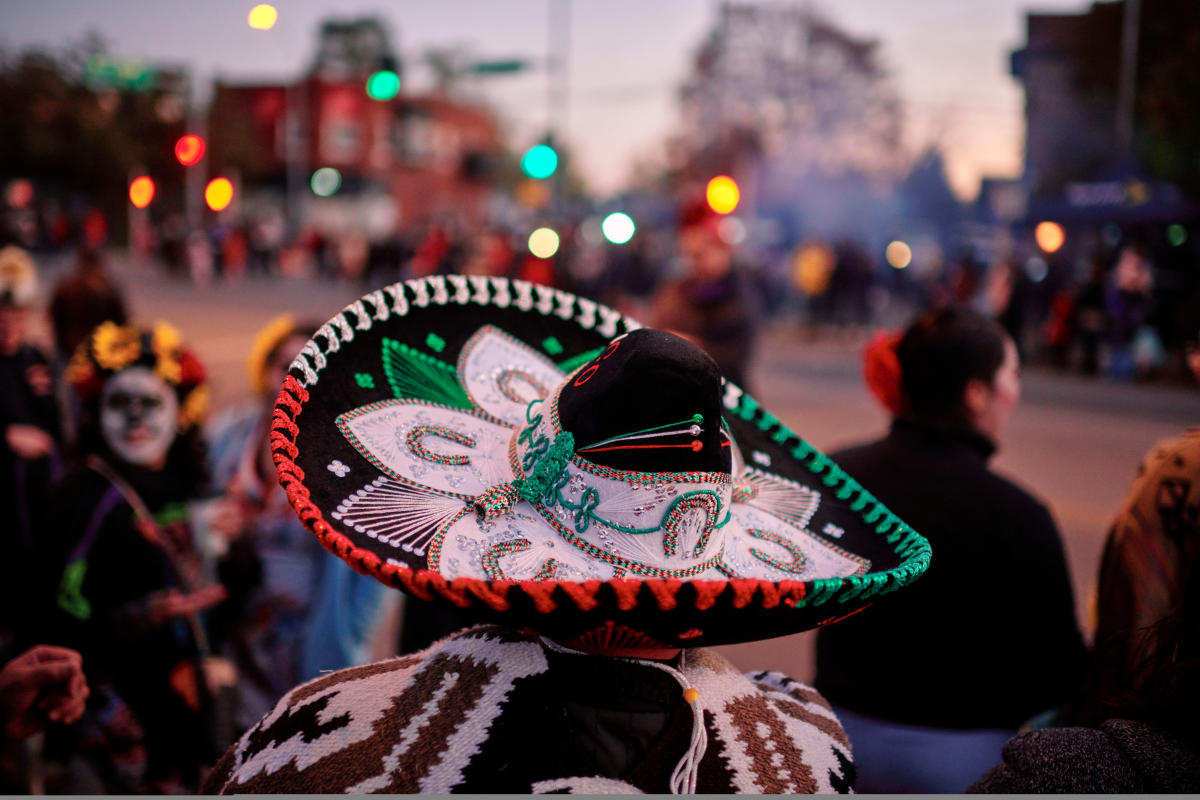 Today, we take this month to acknowledge and celebrate the different Hispanic cultures that make our community thrive. With the launch of the KCK Taco Trail last year and an explosion in the demand for Mexican Birria tacos, it seemed appropriate to highlight the places you can get these delicious and trendy tacos in KCK.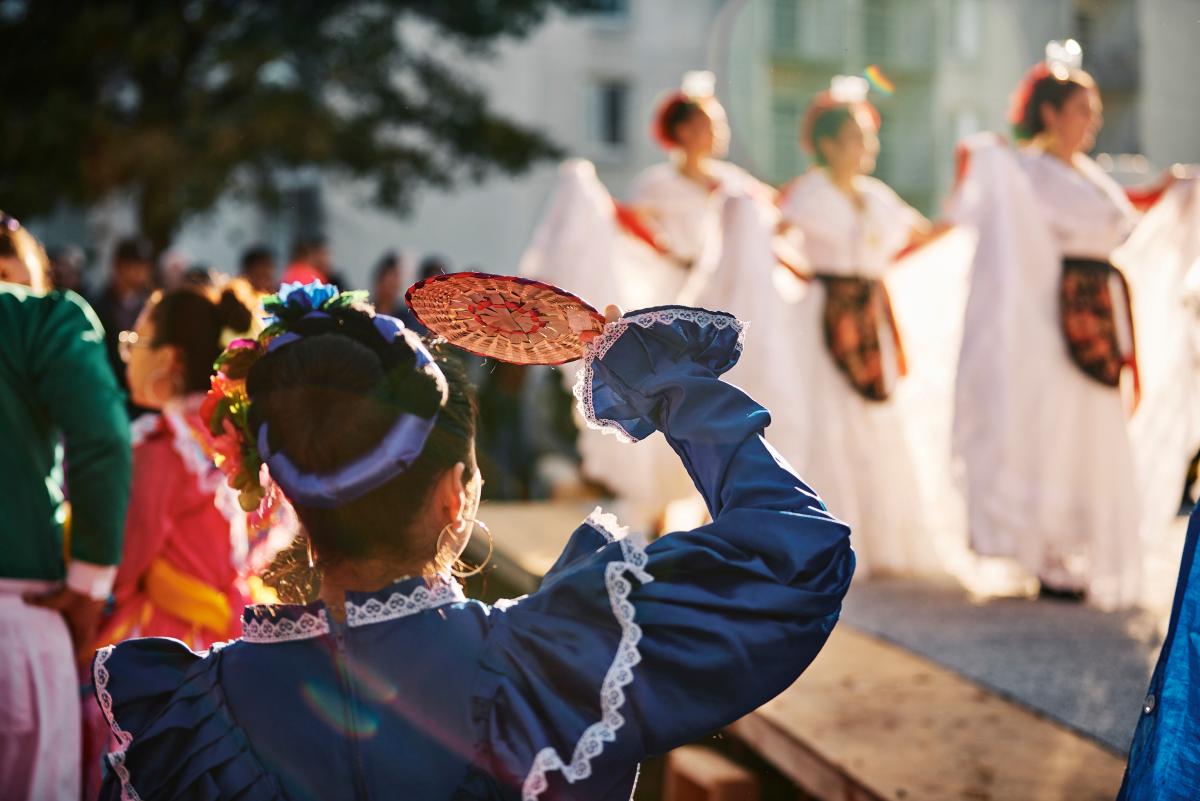 What are Birria Tacos?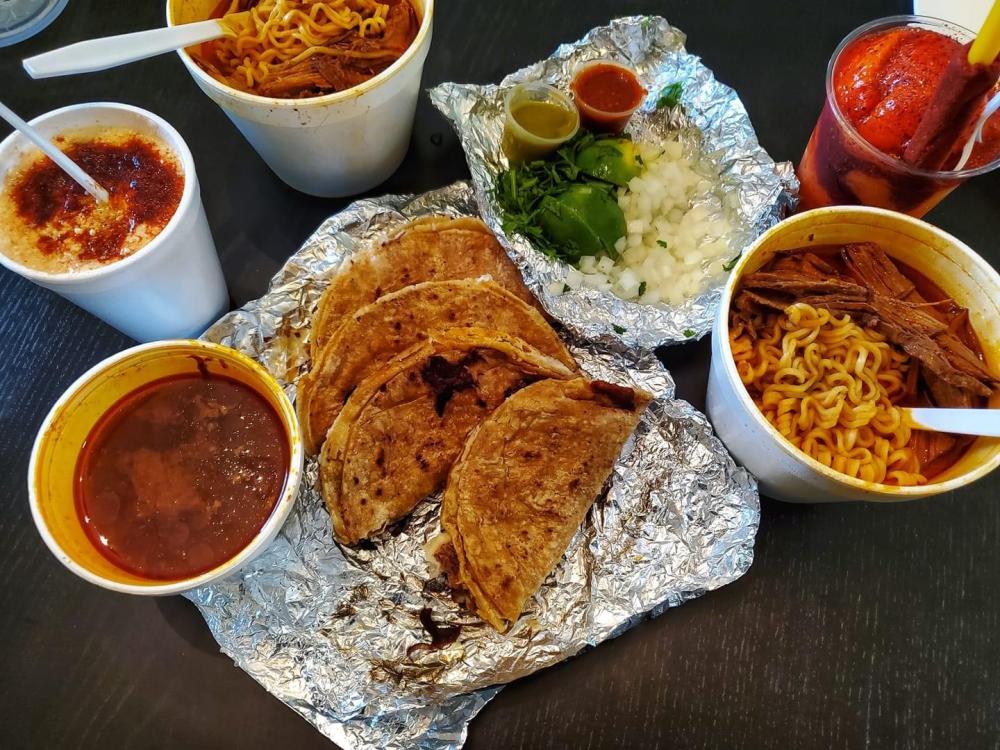 Birria is a mexican dish from the state of Jalisco and the capital of this dish being the city of Guadalajara, where birria street vendors are common all over the region. Generally made with goat marinated in a spicy broth flavored with guajillo chilis, birria is sold as street food all over the region. Traditionally served at weddings or other special occasions, birria can also be found in taco form now commonly known as birria tacos but are actually more of a hybrid. While customers and social media users frequently use the same word to describe "quesabirria" and "birria tacos", they are not synonymous. The term "quesabirria tacos" has come to describe the cheesy birria tacos associated with the current trend, but "birria" is a more general term. In some local restaurants, "birria" is used to describe slow-cooked beef specifically, and "birria tacos" do not include cheese. Others use it to describe a taco with cheese and braised meat, having beef as one of several options. There are also some birria tacos that don't come with a side of consommé.  Mostly the restaurants in KCK include the consommé and cheese in their recipes but it's good to know that you might encounter different styles of birria tacos. 
---
Here are some awesome spots to get your Birria Taco fix:
El Menudazo KC
904 N 18 St, Kansas City, KS 66102 | 913-449-1258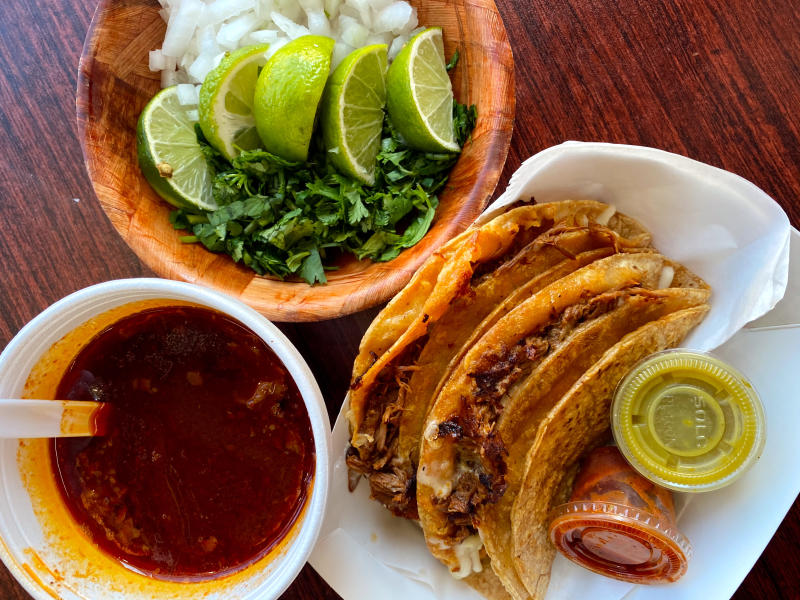 El Menudazo has a simple menu of birria tacos and menudo, a traditional mexican stew that is popular to nurse a hangover. The process of creating these addicting birria tacos takes approximately 12 hours, but is well worth the time and effort. In the course of the week, Lionel cooks about 800 pounds of lamb and 380 pounds of beef - all of which sell out during the four-day El Menudazo is open. In the process, he steams the meat over a pot as its juices fall to the bottom, creating the consomé, the fatty broth used to dip or pour over the tacos. Two fried tortillas are topped with birria meat and a layer of cheese, before being grilled to perfection. The finish is crunchy on the outside and soft on the inside, and is worth every minute that went into the extensive process.
---
3212 Merriam Ln, Kansas City, KS 66106 | 913-387-4120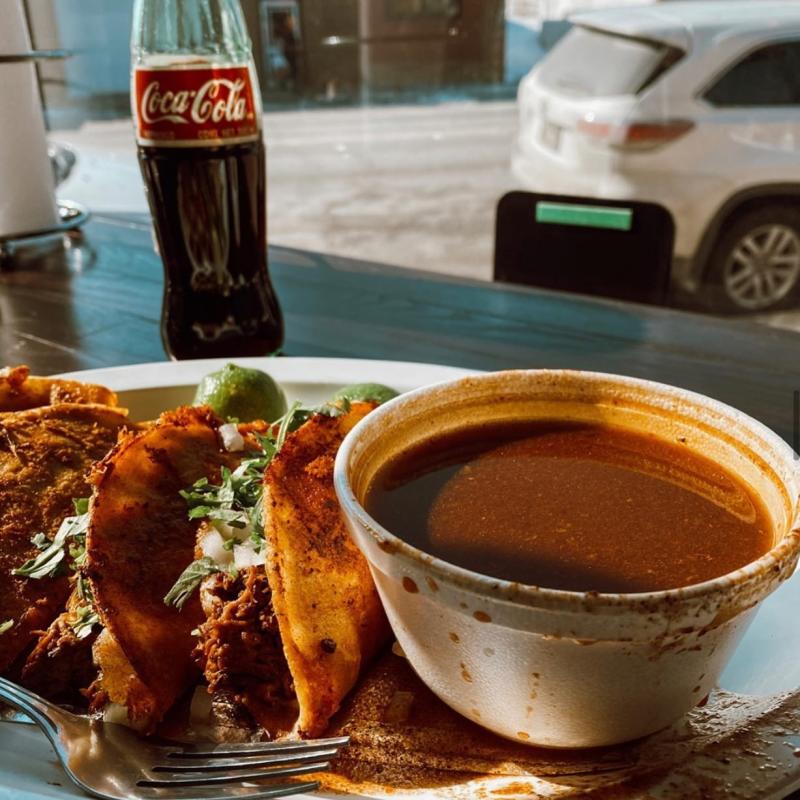 You can find authentic Mexican cuisine at Tarahumaras Mexican Restaurant #2 on 6th Street. A great place for takeout or dining in, Tarahumaras has a cozy and convenient dining area and is marked for social distance dining. For the price, the portions are reasonably sized and the food is always great. They can also handle catering or bulk orders. Among our favorites are their Tamales, Birria tacos, and tres leches cake. You'll feel right at home while you eat there and they make it super convenient by offering takeout and delivery available online.
---
830 Kansas Ave, Kansas City, KS 66105 | 913-281-6433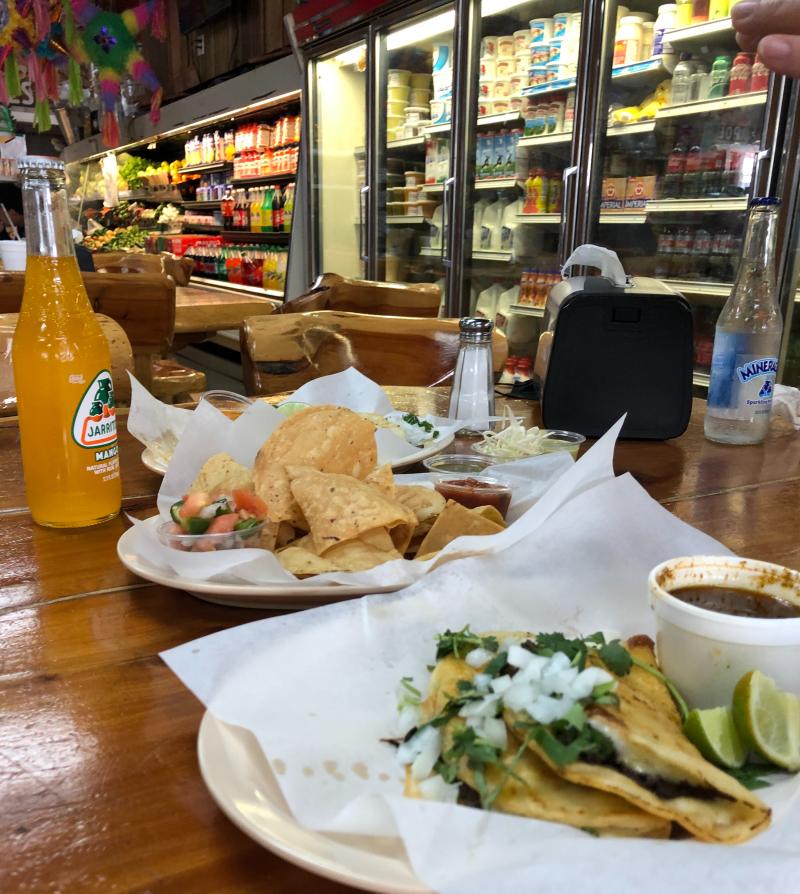 Tortilleria San Antonio houses a tortilla shop, butcher, supermarket and taco shop all in one amazing place. You're likely to find a line but it's well worth it since they make their tortillas in house and the meat is comes straight from their butcher. They have a full menu of Mexican treats and serve menudo and barbacoa by the pound on the weekends. They recently added birria tacos to their menu adding more greatness to one of Kansas Avenues favorite stops. 
---
1410 Minnesota Ave, Kansas City, KS 66102 | 913-766-6835
If you're near downtown KCK, make a stop at Tacos El Guero 100% Michoacanos but make sure you don't blink because you might miss this hidden gem. Once you make the stop, you'll never forget where it is again. This cozy spot offers a simple menu and has raving reviews on yelp and google stating that their service and food is impeccable. Some of the reviews even say they have the best birria tacos in town which means you need to plan a trip to eat here immediately. 
---
210 S 7th St, Kansas City, KS 66101 913-562-8264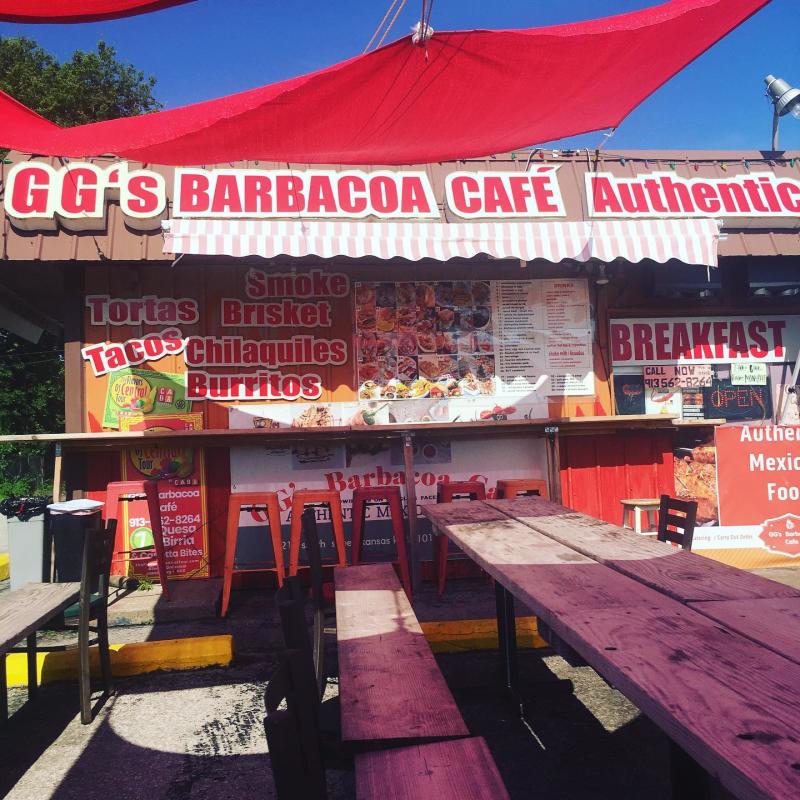 GG's is an absolute staple and must stop Mexican eatery due to their outdoor dining, extensive menu and amazing all day breakfast. Out of all the places on the list, GG's is the only place you can get chicken birria tacos and we're here for it! Not only is there chicken birria but there's multiple birria dishes that are blowing our minds like the birria french fries, ramen birria, and birria chilaquiles. You have to see for yourself! GG's is getting a new location on Minnesota soon so visit their iconic and quaint 7th street location while you can! 
---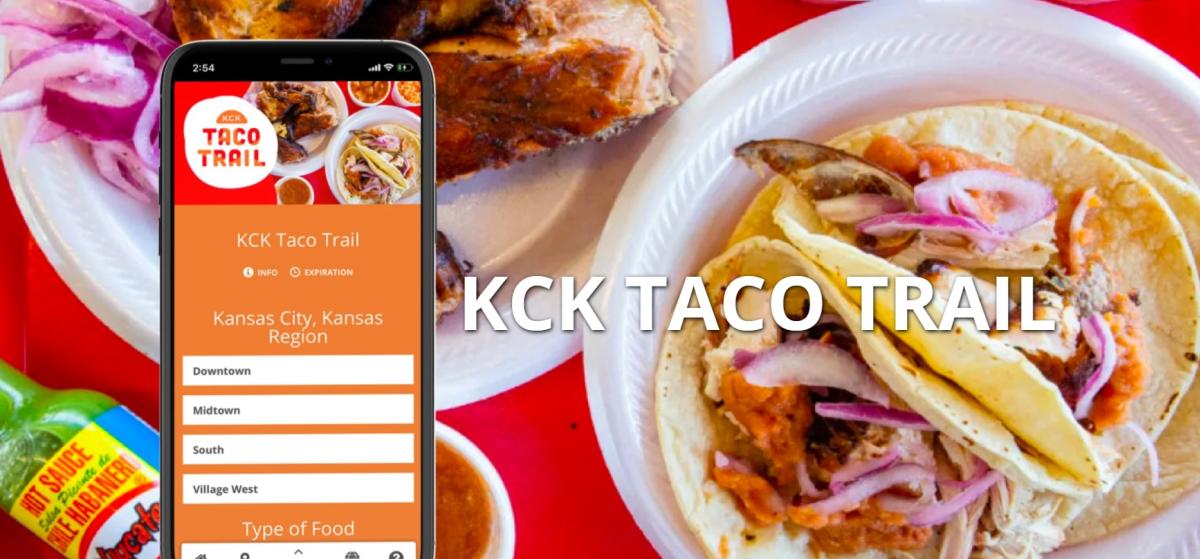 Sign up now for the KCK Taco Trail pass and be immersed in a flavor-filled experience of culture and history through food. The trail includes nearly 50 local taquerias featuring street tacos, Tex-Mex style tacos and more. The KCK Taco Trail pass is free and instantly delivered via email and text. No app to download and easily accessible!