Fall family outings have a way of attaching themselves to your memories for a lifetime. Maybe it's the alluring aroma of fall, or perhaps it's the crisp contrast of the fall colors. Whatever the case, I've found that fall can help produce some of the most special moments with family and friends. This year we didn't have to look far to find an adventure. We simply packed up the family and headed to Kansas City, KS for what would become one of our family's most fun adventures! 
First, we stopped for lunch at Fritz's Railroad Restaurant. This place is truly magical! Our three daughter's eyes were wide with wonder the moment that we walked in. The fun old-fashioned décor is the first thing that catches your eye, but the intricate railroad system that runs around the interior is what will truly amaze you!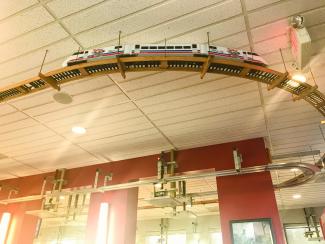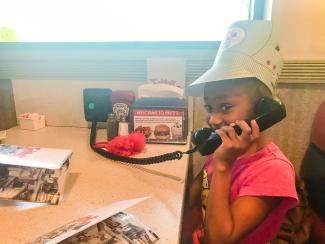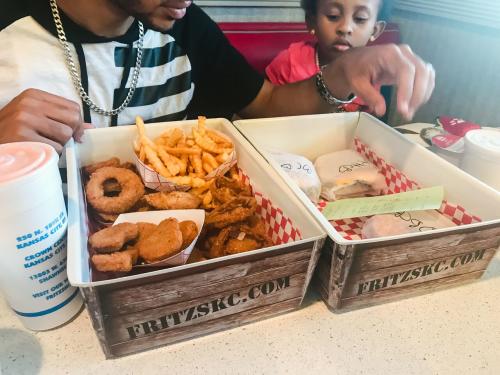 Fritz's Railroad restaurant is truly like no other. Once you decide which delicious menu item you'd like (we strongly recommend you try a burger and shake) you simply pick up the phone and place your order! When your order is ready, the in-air train delivery system will bring it to your table. This left our children awe-struck!
After our amazing meal, we headed to the Cider Hill Family Orchard. We'd heard all about the delicious cider slushies and the donuts, so we were eager to try them out for ourselves. Insider tip: if you plan on enjoying donuts you'll want to get there early! The wait time for donuts was 45 minutes when we arrived, and they had sold-out before we left! They are totally worth the wait, however, and we managed to stop back by for a second serving the following morning.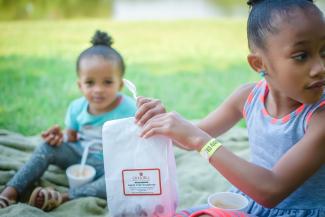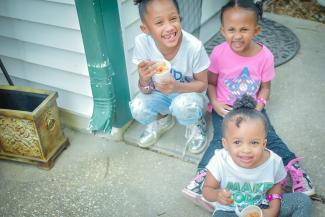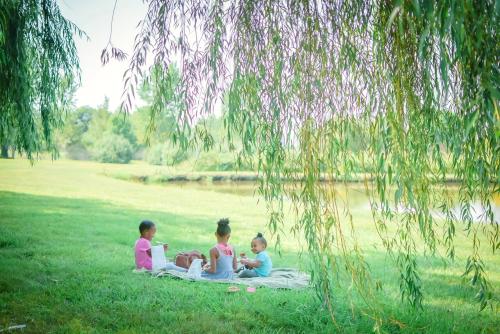 In addition to the cider and donuts, Cider Hill Family Orchard has several other amazing things to do! Our family thoroughly enjoyed picking apples together, and munching on our delicious and juicy bounty. There's a beautiful covered area that makes for a great event space, a play area for the children, and plenty of opportunities for amazing photos! If you want to relax and spend time with family away from the crowds, be sure to bring a blanket along. It's easy to find a cozy spot for a family picnic, alongside the water.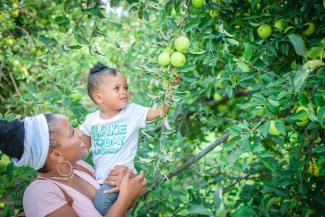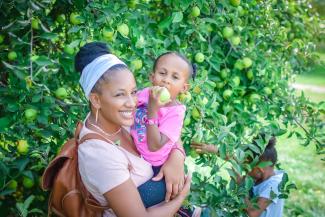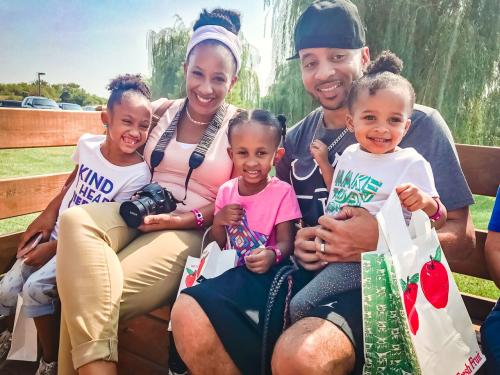 Whatever fall activities you decide to engage in with your family, these unique and fun Kansas City, KS destinations are sure to leave you all with many fall memories. Be sure to bring your camera along, and don't feel the need to over plan every moment. Just relax, go with the flow, and enjoy one another's company!