As the New Year begins, with it comes an air of excitement, fresh starts and new beginnings. What better way to enhance your list of plans and goals than to seek out new experiences that exist right outside your own front door. January in Kansas City, Kansas brings about several fun activities that you probably haven't considered or possibly even been aware of until now.  I urge you to broaden your horizons and clear a little space in your calendar to take advantage of these great local events happening this month.
Saturday, January 20—Sunday, January 21  – Eagle Days at Wyandotte County Lake
Bring the whole family to enjoy the beauty of nature at this highly educational annual event. Celebrate the American Bald Eagle, as well as all birds of prey, and try to catch a glimpse of this exquisite creature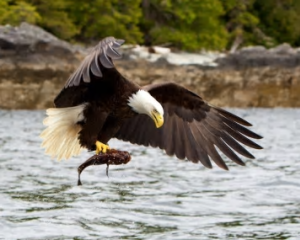 in its natural habitat as it makes a migration stop at Wyandotte County Lake. Outdoor volunteers will help with spotting scopes set up at lake sites near areas where eagles are known to visit. The event will take place simultaneously at JP Davis Hall as well as the FL Schlagle Library at Wyandotte County Lake, so be sure to visit both sites! Listen to informative presentations, get the kiddos over to the craft area to make some artsy souvenirs, and enjoy the fresh outdoor air while you try to spot eagles, falcons, owls, hawks and countless other woodland critters. Binoculars will be available for check out at the library. Adopt this explorational adventure as an annual family tradition beginning this year! 
Every Sunday in January – Live Music at The Mockingbird Lounge
The temperature may be going down, but The Mockingbird Lounge is turning up the volume with their weekly Songbird Sundays live music show. Enjoy great local performances every Sunday at 8:00 pm in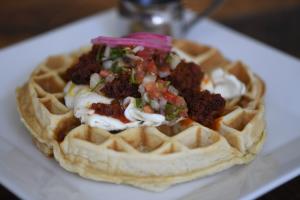 an intimate setting while sipping trendy, tasty cocktails and snacking on some seriously delicious grub. Then sneak out to the patio for a breathtaking view of the Kansas City skyline. The Mockingbird Lounge features unique and flavorful menu selections, including the colorful salmon sandwich and the savory chorizo waffles. The atmosphere is extremely cool and comfortable, and the vintage Nintendo and board game selections offer up some extra entertainment for before or after the show.
Now Open: Frontier Justice
Frontier Justice has recently opened its second location in the Village West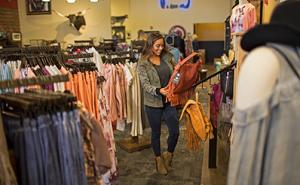 shopping area in Kansas City, Kansas. Take an afternoon to visit this family-oriented, premier retail destination, which boasts a state-of-the-art shooting range, high quality firearms, one-of-a-kind apparel and shoes, hand-crafted, artisan jewelry and accessories and much more. Whether you're a seasoned gun enthusiast or just looking to learn some basic firearm skills, you can sign up for various classes to expand your knowledge. Or just peruse the boutique and add a few stylish new pieces to your wardrobe!
Be sure to check out our calendar of events to discover more special events and happenings around Kansas City, Kansas in 2018!