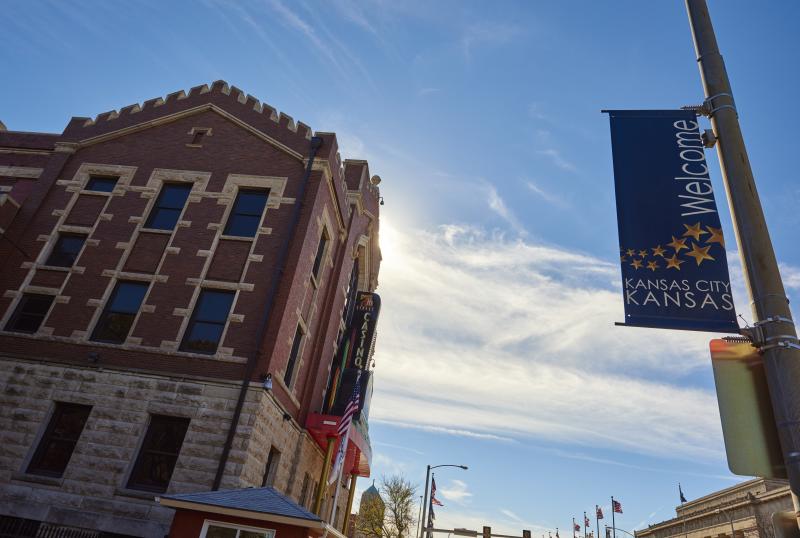 "Toto, I've a feeling we're not in California anymore," my wife said in her best Judy Garland impression as we crossed the state line and entered Kansas City, KS. Having followed the Missouri River south for almost 300 miles, our next stop was Lewis & Clark Park at Kaw Point, where the Kansas River loses itself in the Missouri. As a history buff, I was eager see the place where the Lewis and Clark expedition party had camped more than 200 years earlier. As a hungry man, I was eager to find a barbecue joint.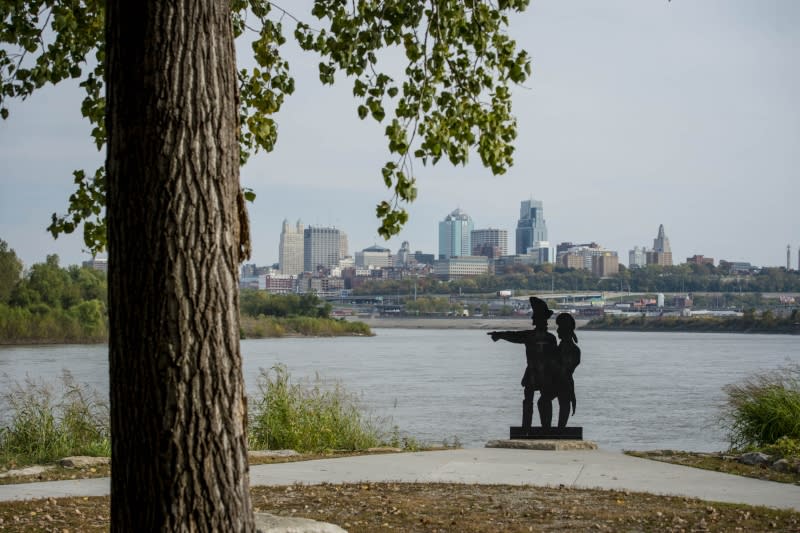 "We're six minutes away from the park," Nerissa pointed out. "Walk now, eat later." I agreed, but my stomach grumbled for me. I had nothing to complain about, though, once we started walking. It was a marvelous late-summer afternoon. The tall trees and green grass soothed my asphalt-sick eyes. Nerissa pointed to the statue of Lewis and Clark pointing west. I tried to imagine what it might have felt like to camp at the confluence of these two great rivers at the beginning of that momentous journey from the Midwest to the West Coast, roughly the inverse of the route we had taken.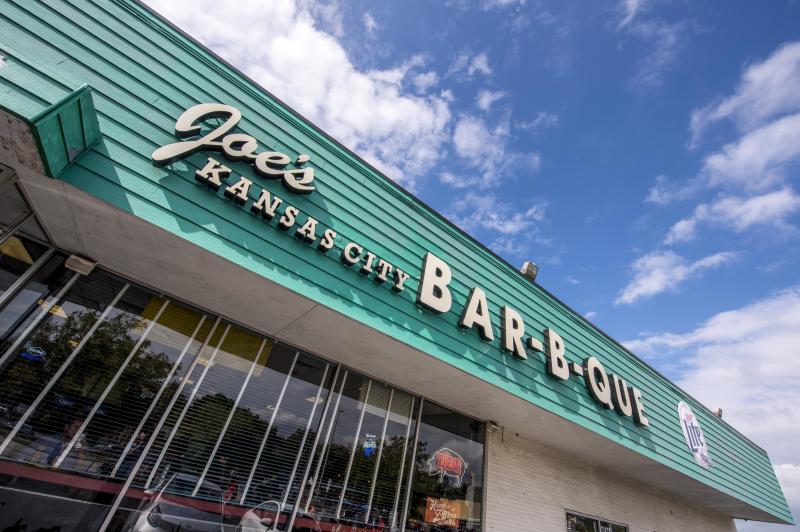 "I'm sure that was an exciting time, but I like our modern conveniences," Nerissa said. "Speaking of which, why don't you pick a dinner spot? I'll drive." I got on my phone and discovered Joe's Kansas City Bar-B-Que, which claimed to offer "the best barbecue in Kansas City, the barbecue capital of the world." That was a claim worth testing, so we drove 15 minutes south and pulled in to the corner gas station that doubles as a restaurant. After taking a moment to admire their old-school sign, we sat at a booth and drooled over the menu. As soon as I sunk my teeth into my smoky, savory pulled pork sandwich, I knew I'd be eating barbecue for every meal in Kansas City, KS. I'm no expert in smoke and sauce, but it was definitely the best barbecue I'd ever had. The sides were good too. Not only the Texas toast, but also the rice and beans and the Kansas caviar, the local name for a bright, crisp mix of veggies.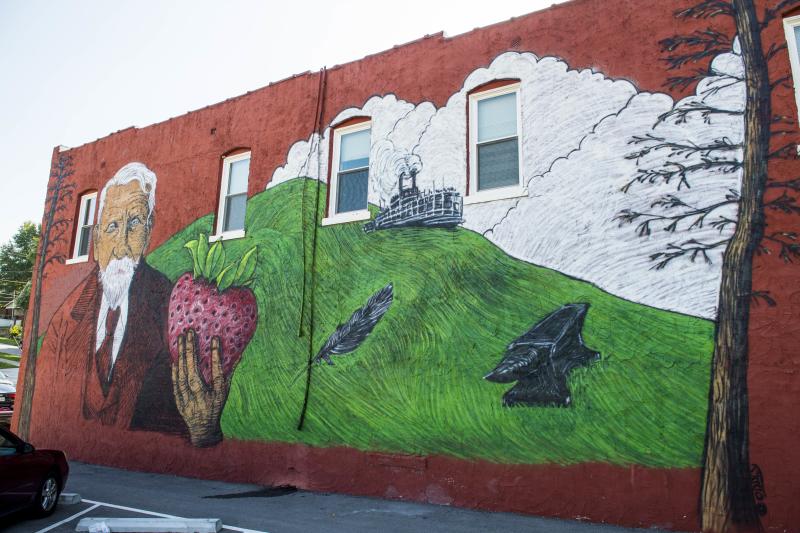 After settling up, we drove ten minutes down the road to Strawberry Hill, a diverse neighborhood with Slavic roots and a clear view of the city skyline. Nerissa's favorite tourist activity is to visit historic neighborhoods to look at old houses, drink a cup of coffee, and visit a cultural center or museum. We were able to do all three in Strawberry Hill. After admiring a slew of cozy, lush residential streets, we stopped by Splitlog Coffee Co., an adorable café with a youngish clientele, friendly baristas, and a drive-thru lane for harried professionals. We nursed our lattes and then strolled over to the Strawberry Hill Museum for a tour. The guide told us all about the construction of the house and the original owners, about the Catholic orphanage that operated there for most of the twentieth century, and about the formation of the Cultural Society that now preserves the house and promotes the neighborhood's heritage. Outside, Nerissa gave me a brief lesson on the Queen Ann style of Victorian architecture that the house represents so well, and then we resumed our walk. The afternoon was as beautiful as the day had been, almost cool enough now for a sweater. I imagined that, instead of touring the neighborhood, we were on our way home. I could picture us making supper, eating on our spacious porch, and watching the dog (that we didn't have yet) bliss out on our lush lawn.
Glowing with pleasure from our successful afternoon, Nerissa wanted to keep the buzz going with a glass of wine before supper. I got on my phone again and found a vineyard with a tasting room fifteen minutes away. The one bitter note in our otherwise sweet road-tripping life is the amount of time we spend in our car, so we were grateful that everyplace in Kansas City, KS, seemed to be a short drive from everywhere else.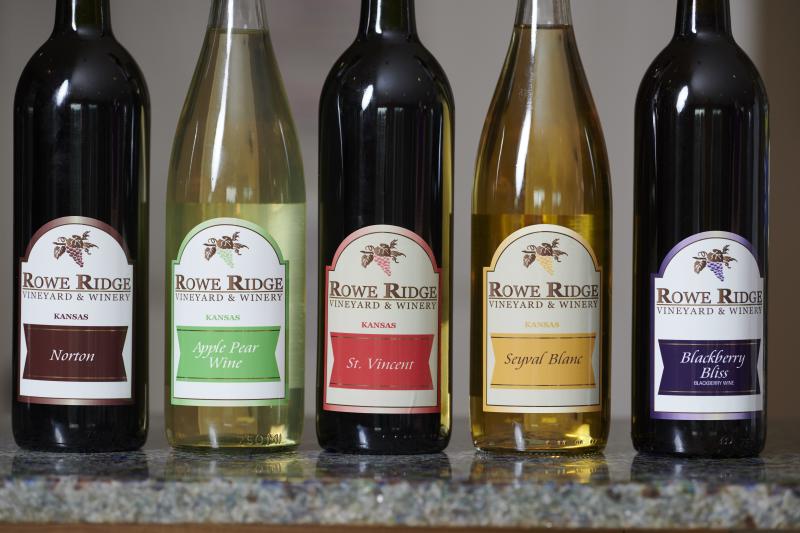 The setting of Rowe Ridge Vineyard & Winery was beautiful and the wines were unique. Rowe Ridge specializes in hybrid varietals, and we tried all of them, some for the first time: Seyval Blanc, Chardonel, Chambourcin, and even a wine made with Concord grapes. Neither of us would call ourselves wine snobs, but years of drinking wine in California had made us a little…picky. Our experience at Rowe Ridge, from the quality of wine to the atmosphere, was up there with our finest Cali moments.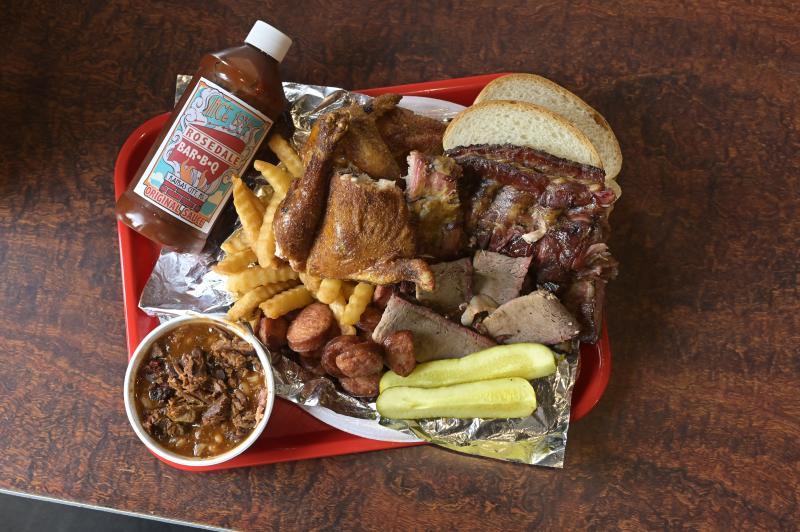 It was time, again, for barbecue. An internet search turned up Rosedale Barbeque, an unpretentious although nationally celebrated restaurant celebrating its 85th anniversary. We thoroughly enjoyed a plate of ribs and burnt ends with peach sodas. Then we caught a ride to the Country Inn & Suites near the Kansas Speedway. The hotel was clean, comfortable, and affordable. It had everything we needed.
Guest Blogger: COOPER ROLFSEN