As spring makes her appearance and the storms bring about a lovely floral array, we are reminded of beauty, regeneration and growth. All of these things, also achievements that ages of developing empowerment have inspired women to contribute, are certainly worth appreciating this Women's History Month. It is no doubt that many brilliant women have had a substantial influence expanding our knowledge as a population and advancing our societies since the beginning of time. These remarkable women come from all over the world, but there are women like them in every town and city on the map—even the city you call home. Let's take a journey back in time to honor some of the most notable women to come from Kansas City, Kansas.
Annie Grinter, a true "Pioneer Woman", was a Delaware Indian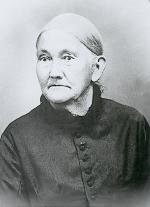 settler who relocated to the Wyandotte County area along the Kansas River in 1831. Annie was one of only twenty-five Delaware women who became U.S. citizens when the territory became a state. In the late 1830s Annie met Moses Grinter, a ferry operator who worked along the river. The two were married within a few years and bought a trading post on the Delaware Reserve, where they lived, sold and traded goods and raised livestock. In 1857 they began construction of a brick house overlooking the Kansas River, which they also operated as a trading post and the first non-military post office in Kansas. The home still stands as the oldest existing family residence in Wyandotte County and is now known as Grinter Place Historic Site.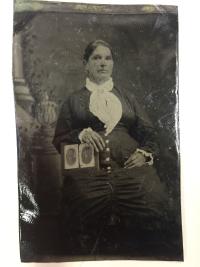 Nancy Quindaro Brown was a member of the Wyandot Indian tribe, and she and her husband Abelard Guthrie along with other tribe members and abolitionists formed the Quindaro (named after Nancy) Township (in North Kansas City, Kansas) in 1857. Nancy was instrumental in convincing her tribe to sell the land for the town site. Because it was so close to the Missouri River, it was the ideal location for helping escaped slaves reach freedom and served as a link to the Underground Railroad. This town was the first free state port-of-entry along the Missouri River. Women's rights advocate Clarina Nichols was another influential female who resided in Quindaro, serving as a conductor on the Underground Railroad and later going on to make major contributions to the equal rights movement.
The Conley Sisters, Lyda (pictured right), Helena & Ida, were three sisters from the Wyandot Tribe who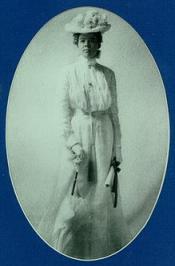 played a major part in preserving the sacred gravesites of Huron Indian Cemetery, formerly known as Wyandot National Burial Ground in downtown Kansas City, Kansas. Lyda Conley graduated from law school in 1902 and became the first woman admitted to the Kansas Bar. In 1909, she sued the Secretary of the Interior and challenged the sale and development of the cemetery before the U.S. Supreme Court. She was the first Native American woman to try a case before the Supreme Court, in a noble attempt to protect the history and the graves of her parents and ancestors. After Lyda lost the case, she and her sisters built a sturdy fort on the cemetery in protest where they lived for 6 years. Eventually, the sale of the land was stopped, and Lyda continued to work with the city to protect the land until she passed away in 1946. Today all three Conley sisters are laid to rest with their parents. Their headstones etched with a reminder to preserve this land — or else.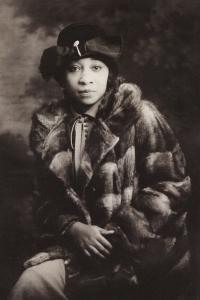 Nora Douglas Holt was a singer, composer and music critic born in Kansas City, Kansas in 1885. She earned her bachelor's degree at Western University in Quindaro, Kansas in 1917 and went on to become the first African American to receive a master's degree in the United States. She composed more than 200 works of music and was associated with the leading figures of the Harlem Renaissance, a cultural movement considered to be the rebirth of African American arts. Nora was also the co-founder of the National Association of Negro Musicians. Her friend Carl Van Vechten modeled his character Lasca Sartoris after her. He describes Lasca thus:
"That girl's got a positive genius for going after things… She always raises hell here, without intending to, I guess. She just can't help it… She had beauty and wit and money. She was rich and successful and happy. She had won. Problems didn't bother her. She had found what she had wanted by wanting what she could get, and then always demanding more, more, until now the world poured its gifts into her bewitching lap."
Dee Wallace is an actress, best known for her starring role in E.T. the Extra-Terrestrial (1982).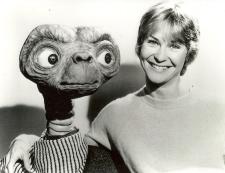 She was born in Kansas City, Kansas in 1948. She attended Wyandotte High School, before graduating from the University of Kansas with a degree in education. Dee is also well known for her roles in several well-remembered horror films, and has a large cult following among fantasy film fans. Dee has played in over 90 feature films to date.
Quote: "I'm the girl next door who learned how to make life work the hard way. I lived it. Victim to victory. When you find the joy, you have to share it."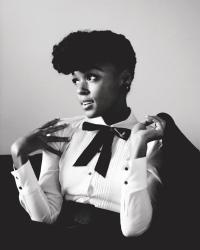 Janelle Monáe is a singer, songwriter, rapper, record producer, actress, and model who also hails from Kansas City, Kansas. She got her start in the music industry in 2003, and has starred in two feature films, Moonlight (2016) and Hidden Figures (2016). Both films were nominated for Best Picture at The Oscars, with Moonlight ultimately winning the Academy Award. Monáe's music has also garnered her six Grammy Award nominations.
Quote: "I believe it's time that women truly owned their superpowers and used their beauty and strength to change the world around them."
Kansas City, Kansas is honored to claim these ground-breaking women, and grateful for all of the inspirational leaders that have helped shape our fine community into what it is today.