November has arrived, and that means one thing: Thanksgiving is just around the corner! It's the season for family gatherings, giving thanks, and indulging in delicious food. If you're in Kansas City, Kansas, or planning to visit during this festive time, you're in for a treat. This vibrant city is a food lover's paradise, offering a diverse array of dining options that will make your Thanksgiving month truly memorable. From mouthwatering barbecue to international flavors and sweet delights, there's something to satisfy every craving. Before we dive into the culinary delights awaiting you in KCK, please keep in mind that restaurant hours, menus, and services may change. We encourage you to call ahead before heading out to ensure a delightful dining experience.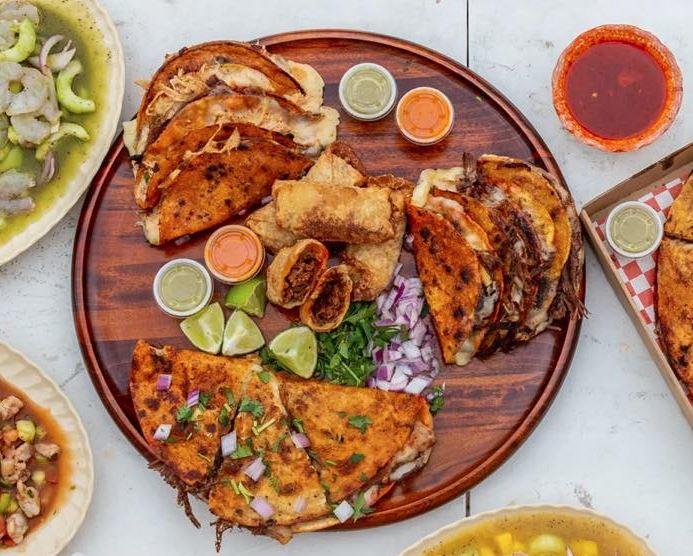 Kid-Friendly Eateries: Where Fun Meets Flavor
Are you traveling with the family? In KCK, you'll find several kid-friendly restaurants that not only serve delicious meals but also keep your little ones entertained. For a truly unique experience, don't miss out on Fritz's Railroad Restaurant. Toy trains and train memorabilia adorn the place, and your food is delivered to your table via an overhead train—an exciting spectacle for kids of all ages. 
Local Favorites: Savor the Diversity
Kansas City, Kansas is a melting pot of cultures and ethnicities, and its culinary scene reflects this rich tapestry. Whether you're craving authentic Mexican cuisine or classic New York-style pizza, you don't need a passport to indulge in a world of flavors.
Taco Trail: Sign up now for the KCK Taco Trail pass and be immersed in a flavor-filled experience of culture and history through food. The trail includes nearly 60 local taquerias featuring street tacos, Tex-Mex style tacos, and more. The KCK Taco Trail pass is free and instantly delivered via email and text.
The KCK Taco Trai is ongoing; however, participants have until April 15, 2024 to complete the trail and win prizes. 
Italian Delight: In business for over three decades, this restaurant is a go-to for New York-style pizza. You can customize your slice or try their delicious Stromboli, meatball sandwich, or hearty pasta dishes.
Breweries & Wineries: Sip, Savor, and Enjoy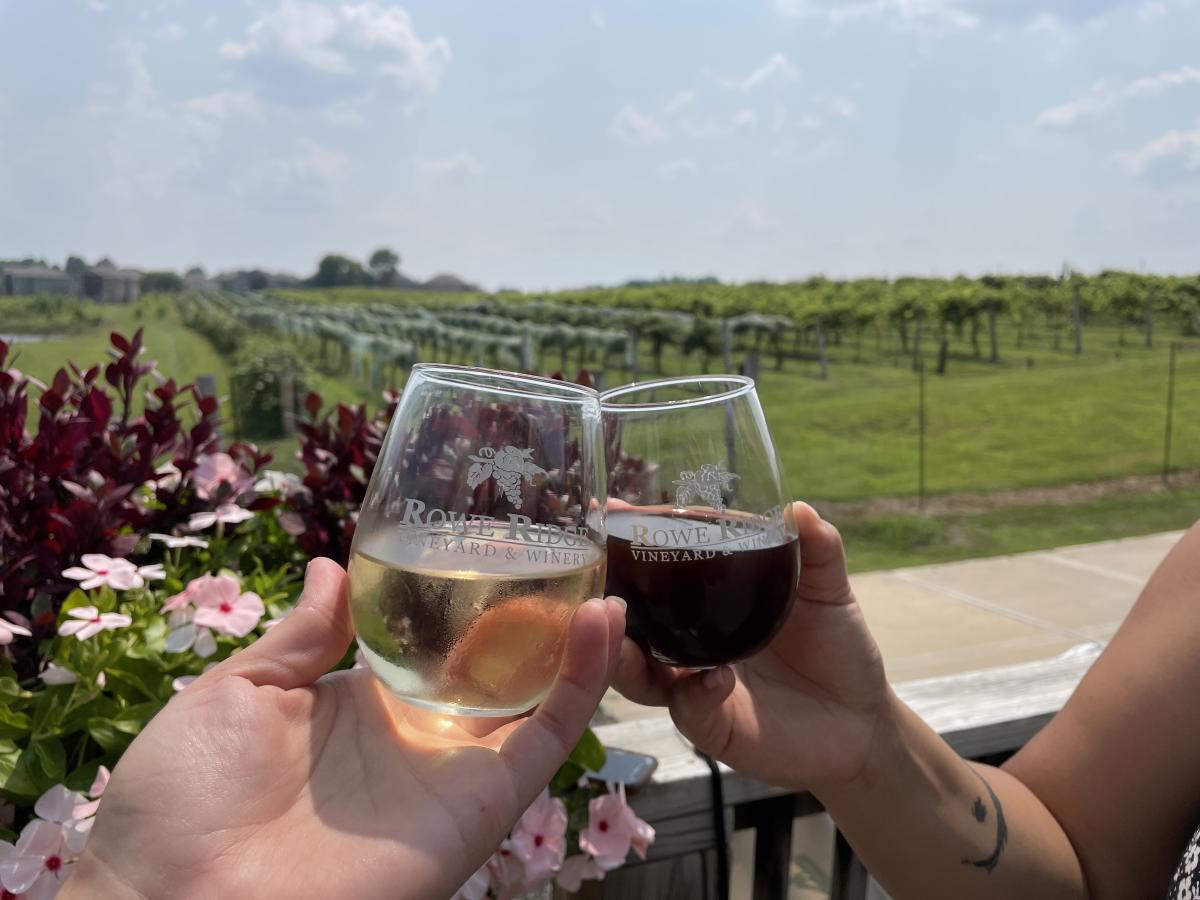 If you're not quite hungry, craft brews and locally made wine are fantastic ways to kick off your Thanksgiving celebration. Kansas City, Kansas offers some exceptional spots to explore the world of local libations. Rowe Ridge Vineyard and Winery is one such place that allows you to witness the entire winemaking process, from grape fields to tastings, and you can even take a bottle home as a Thanksgiving gift to yourself. As KCK continues to grow and evolve, breweries and vineyards are experiences that we encourage you to consider.
Rowe Ridge Vineyard & Winery: A picturesque location where you can immerse yourself in the world of winemaking.
Range 23 Tap Room: Just opened on October 28, this new addition to the scene is sure to offer unique craft beers and a cozy atmosphere.
Ice Cream & Desserts: Satisfy Your Sweet Tooth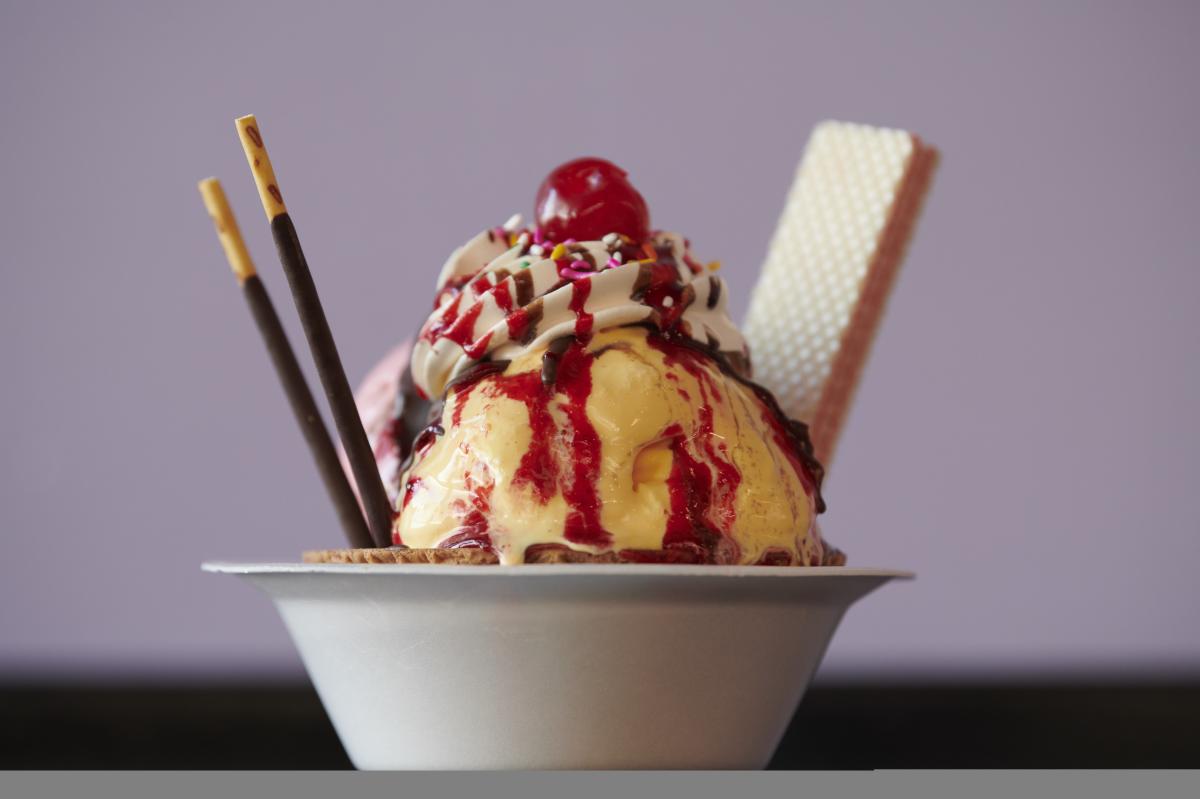 After a hearty Thanksgiving meal, you'll undoubtedly be craving something sweet. Kansas City, Kansas has you covered with a variety of delectable options, from Mexican-style ice cream to classic ice cream parlors and bakeries.
Mexican-style ice cream shops, known as paleterias, offer unique flavors like Hibiscus, Mexican Twinkie, and Dulce de Leche. A visit to Coldstone Creamery at The Legends will provide you with a more traditional ice cream experience. If pastries, cookies, and cakes are your thing, you'll find plenty of bakeries sprinkled across the city.
So, if you're planning to spend Thanksgiving in Kansas City, Kansas, you can look forward to a culinary adventure that will satisfy your every craving, from craft brews to international delights and sweet treats. Enjoy the flavors of this vibrant city, and make this Thanksgiving a memorable one with good eats in KCK!