Kansas City, Kansas is not only a haven for barbecue enthusiasts but also a shopaholic's paradise, and there's no better time to experience it than during the Black Friday and Small Business Saturday weekend. With vibrant shopping districts like Village West and downtown Bonner Springs, the city offers an unparalleled retail therapy experience, blending big-name brands with unique boutiques. Let's dive into the shopping extravaganza that awaits you in the heart of the Midwest.
Village West: Where Shopping Dreams Come True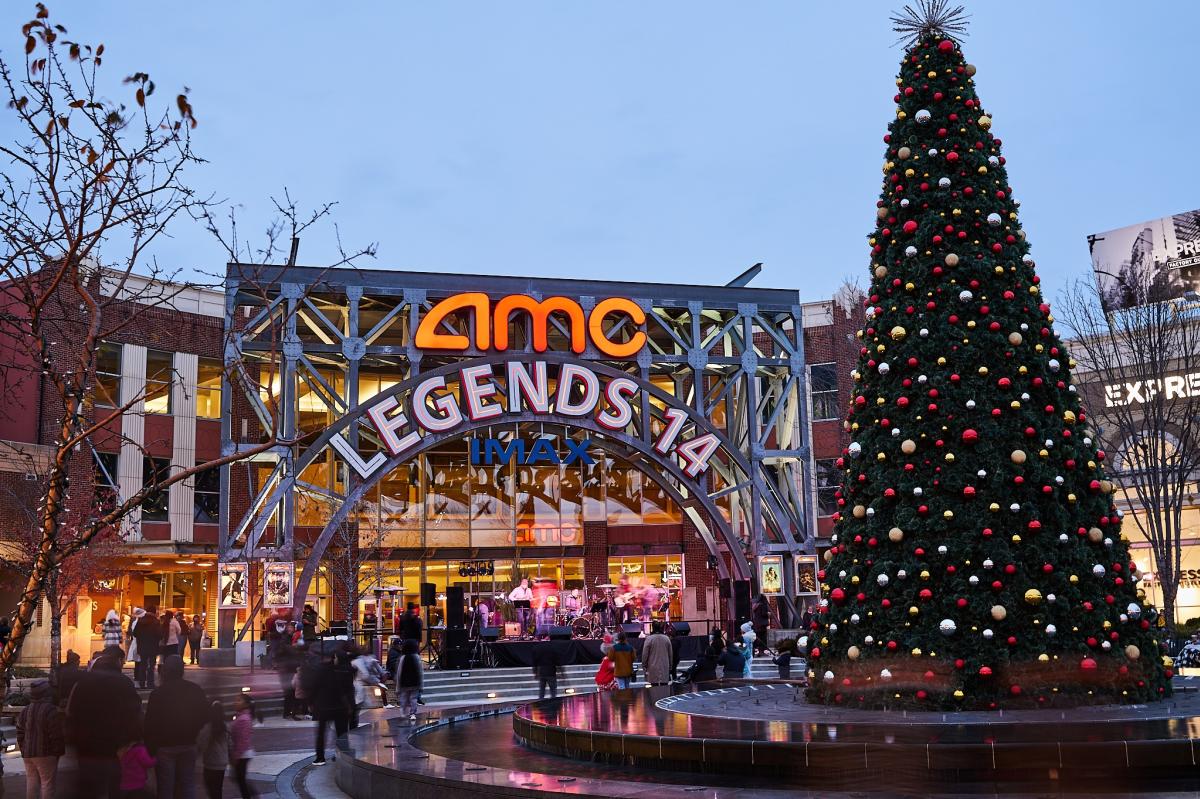 Just how long can you shop until you drop? The challenge is on at Village West, a sprawling area in western Kansas City, Kansas, spanning over 400 acres. This vibrant shopping destination boasts everything from fashion and furniture to outdoor gear and specialty gifts. Legends Outlets Kansas City, a 1.2 million square foot shopping center, stands out as the Midwest's favorite shopping spot, drawing visitors from all corners of the United States.
Why is it so beloved? Imagine snagging deals from national brands like Michael Kors, Coach, J. Crew, Under Armour, and Banana Republic—all in one place! But the allure doesn't end there; specialty shops like Rally House showcase unique and local KC gifts, making it a perfect stop for your holiday shopping spree.
The Legends and Village West also feature an array of other shopping gems, including Russell Stover Candies, Target, JC Penney, and Nebraska Furniture Mart. Whether you're searching for the latest fashion trends, home decor, or a delightful dining experience, this shopping haven has you covered.
Downtown Bonner Springs: A Vintage and Boutique Paradise
If your shopping style leans towards the vintage and boutique, downtown Bonner Springs is your go-to destination. Picture this: hand-crafted jewelry, trendy refurbished home decor, and eclectic local items, all waiting to be discovered in small boutiques lining the quaint streets.
A Saturday in Bonner Springs is made even more delightful with a Third Space Coffee latte in hand. Take a leisurely stroll, explore the boutiques, and immerse yourself in the charm of the downtown area. From unique finds to one-of-a-kind treasures, Bonner Springs offers a shopping experience like no other.
Spicin Foods: Flavorful Finds for Foodies
Amidst the shopping frenzy, don't forget to indulge your taste buds. Enter Spicin Foods, a haven for those craving bold flavors. Elevate your home-cooked meals with their stay-at-home friendly products, including garlic, cayenne, and Cajun bloody mary mixes—perfect for spicing up any weekend brunch or weekday meal.