Each fall ushers in a new crop of U-pick apples, with memories of time spent wandering orchard rows together and smells of delicious spices simmering on my stove. And I'm again reminded that the very best things in life – time spent with family and simple, delicious food – need not cost a lot of money. 
Our family recently visited Cider Hill Family Orchard in Kansas City, Kansas, looking forward to an afternoon of family fun, food and harvesting a large quantity of apples for snacking and baking. When we arrived, I was met by owner, Joan Shearer, who owns and operates the orchard with her husband, Jeff.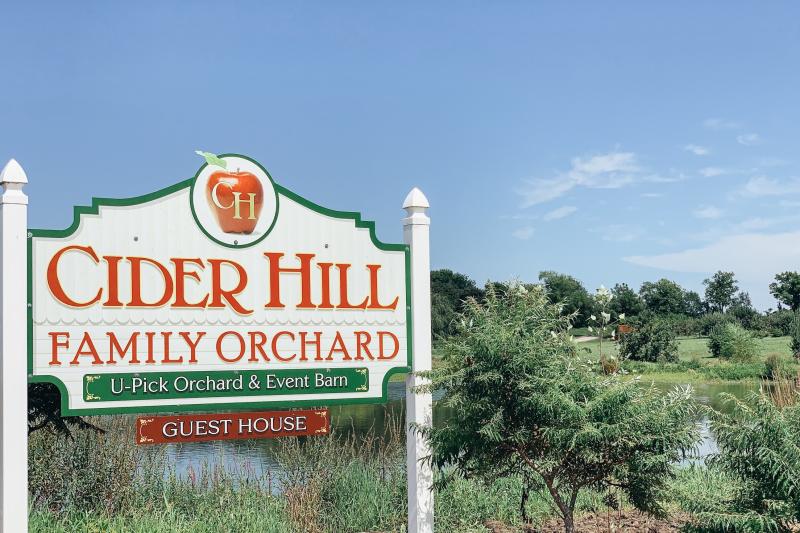 As Joan explained the many amenities of the orchard, she also shared the heart behind the operation.
"We want to be a place where bigger families can come and have free or low-cost family fun," she explained. "You can come for a day, be entertained and not spend a dime."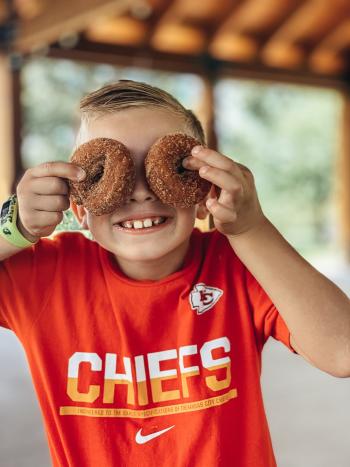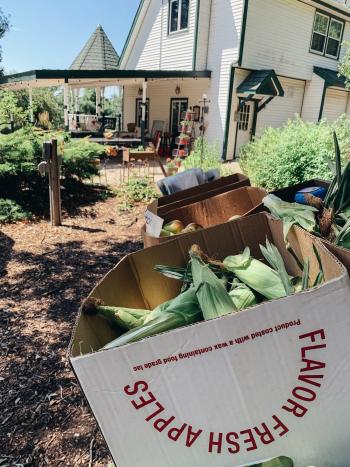 Yes, the orchard is a business, and yes is boasts an abundance of apples for picking as well as farm-fresh goods such as fresh-pressed cider, apple butter, smoked cheeses, local honey and take-and-bake apple crisp. But the Shearer's also welcome you to come and simply enjoy the land with them and not buy a single thing. Really.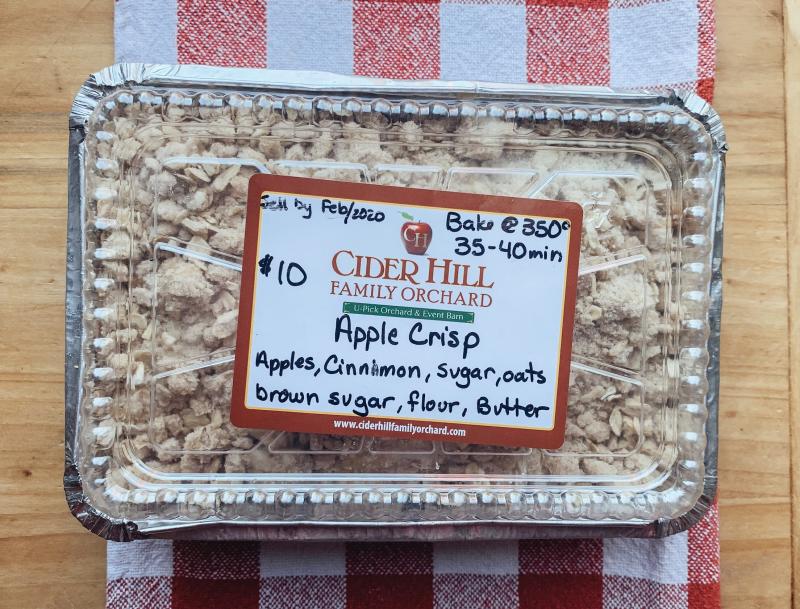 For example, bring your poles and fish on the Shearer's pond. No license is needed to catch and release fish since it's their private property. And beginning the first weekend of September, enjoy free hayrides and a children's train for just a few dollars out to the trees during operating hours.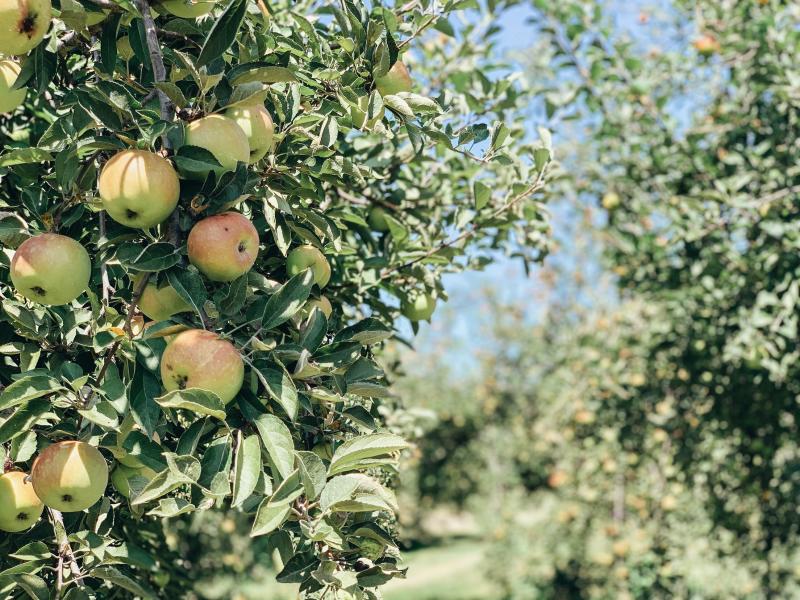 Over the past four years, the Shearers have planted 2,300 trees resulting in the 18 varieties of apples now available at the orchard, from Pink Ladies to Red Dixie. During our time there, Dayton and Ida Red apples were ripe for the picking, offering a mix of sweet and tart apples that are perfect for mixing to bring out the best flavor in baking.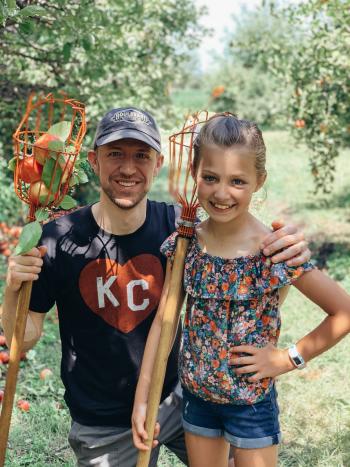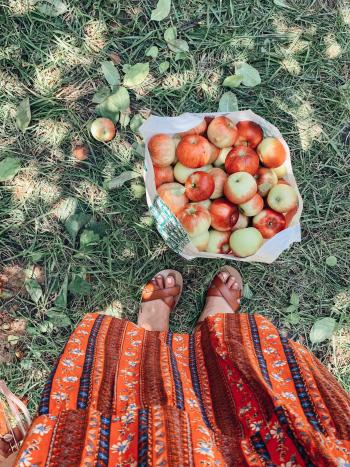 From our experience, apple picking can go much faster than, say, berry-picking, so the actual 'work' isn't as strenuous for families with young kids. Depending on the number of guests visiting that day, an hour or two is plenty of time to snap some photos and pick ½ a bushel of apples before your toddler has a meltdown amid the trees.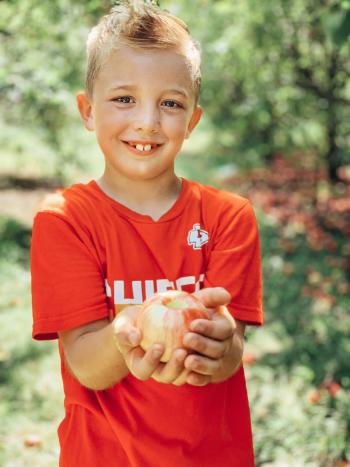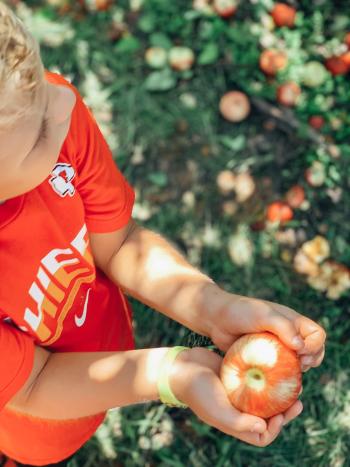 With all that picking and posing, you may need some refreshments. For a low-cost option, you're welcome to pack your own picnic to enjoy at the tables overlooking the pond.  There's no lack of delicious food for purchase, either. Or on the weekends, you can enjoy barbecue for purchase, smoked by Jeff. Top that off with some cider donuts, apple crisp or apple pie with ice cream or a cool cider slush, and everyone will leave satisfied.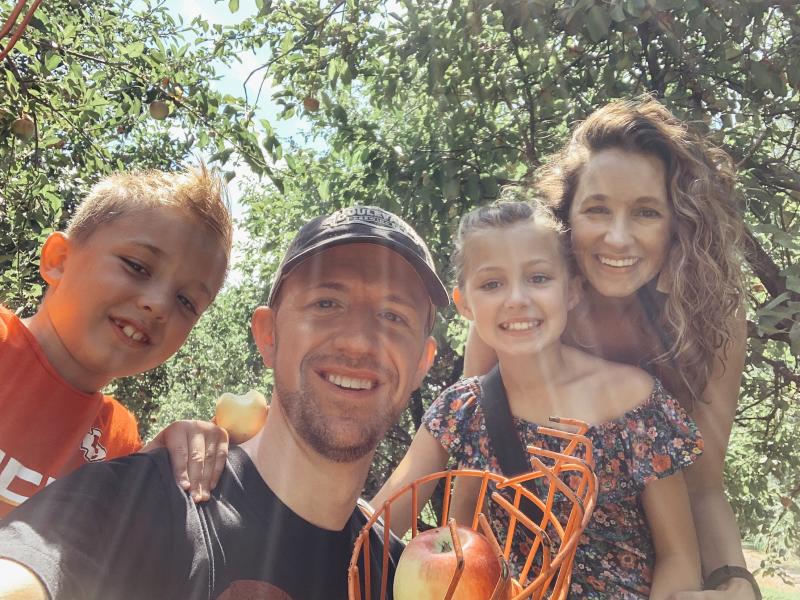 Visit Cider Hill Family Orchard for hours, types of apples currently available, food served, event spaces and more.
For more fall fun and events in Kansas City,KS check out our calendar of events!