Supporting local businesses is important for the local economy, especially during the pandemic, we take it one step further to focus on supporting Black-owned businesses that made KCK their home. These businesses, restaurants, and attractions give richness and depth to our tourism business community and are often staples and champions in their specialties. 
Check out this list of restaurants, historical sites, tourism businesses, and ways to honor and support the Black history and the community of KCK.
Restaurants 
A recent addition to the Rosedale community by Chef Anthony Olusegun Dedmon, Chixen Kansas City is Kansas City's first chicken burger ghost kitchen located right next to the Vox Theater on Southwest Blvd.  1407 Southwest Blvd.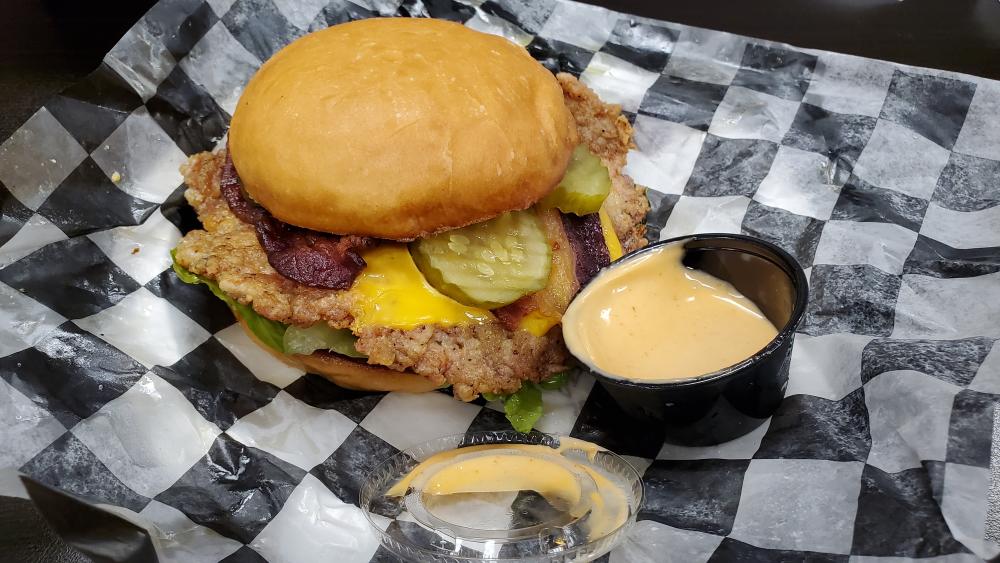 City Fish & More 
Pete Badalucco founded City Fish & More Restaurant in 1983.  His family has been in the fish business since the early 1900s, and he himself is a 3rd generation fish guru. More than 35 years in business have made City Fish famous for their deep-fried Basa and catfish.   2704 State Ave.
Elevate Bar & Grill 
Not only was this gem founded by four friends in 2018 but it also serves as an inspiration to what a group of hungry entrepreneurs can accomplish! Elevate Bar and Grill is a neighborhood pub specializing in cocktails and southern-style comfort food. This unique dining experience features great drinks, mom's home cooking, classy urban mystic.  7543 State Ave.
You know the food is stellar when the line is always long. This is one KCK staple that continues to make it on best barbecue lists around the city as well as being featured on several shows such as on season 3 of Netflix's Queer Eye. The Jones sisters have been perfecting their pitmaster skills for more than three decades and it shows. No frills, just authentic, real Kansas City barbecue - smoky, chewy, and meaty just the way it should be. Not only is their barbecue amazing but their sauce has its own following around Kansas City so don't forget to pick up a bottle to take home when you visit.  6706 Kaw Dr.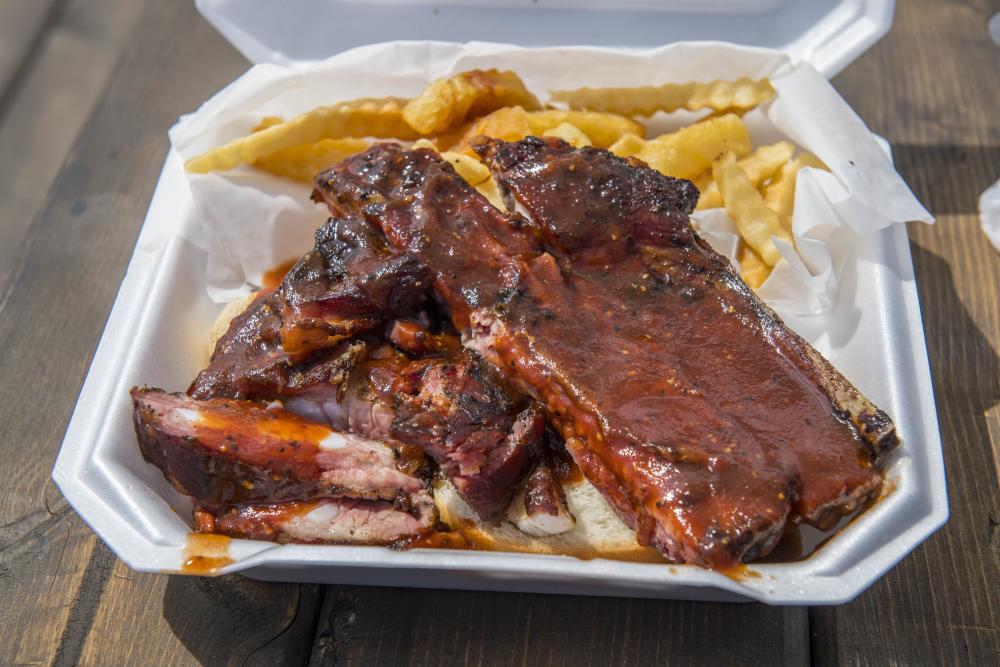 Kaleidoscoops
Kaleidoscoops KCK offers colorful frozen treats like ice cream, sundaes, shakes, and much more. Their mission is to provide a place for families of Kansas City, Kansas to enjoy.  6609 Parallel Pkwy. 
Dangerously delicious drinks and food, KC Daquiri is a great addition to the list of food and beverage options available at the Field of Legends, home to the Kansas City Monarchs. Legend's Field and the KC Monarchs have been having a hot summer and they're keeping it cool by offering these frozen treats when you visit for a game.  Legends Field - 1800 Village West Pkwy.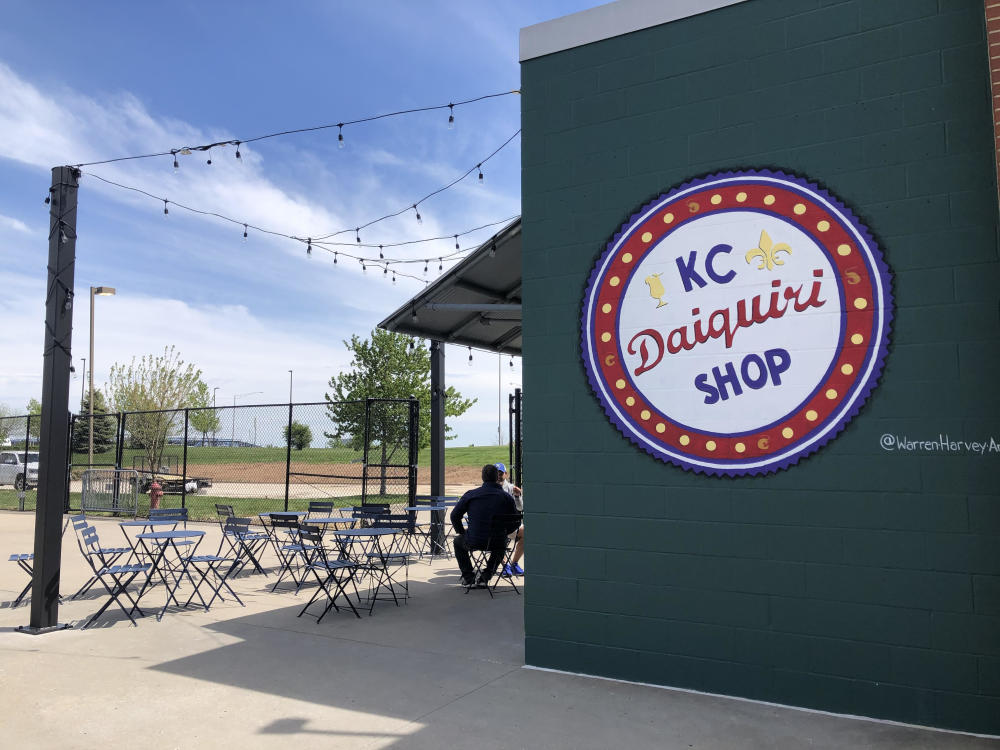 "Get lost in the sauce" at one of KCK's newest restaurants. Enjoy crab legs, shrimp, and all your seafood favorites in a rich butter sauce.  7704 State Ave. 
Known for their namesake - chicken, and fish, J's can be found in three different locations in the KC metro. Perfectly crispy and yet still juicy, come find out why locals call J's the "Wings King."  3012 N 27th St.
Owned and operated by Gary Wilson, a man born and raised in the Quindaro neighborhood of Kansas City, KS, Wilson's pizza has been a long-time staple of the community. The to-go-only spot is known for its pizza, thick burgers, and wings.  1801 Quindaro Blvd.

Art and Historical Sites
Inspired by the Black Lives Matter movement, this community-funded mural artwork displays a young Black boy kneeling on the ground, with the words "I will...inspire, grow, learn, breathe." It was created by Kansas City artists and father-daughter duo Lucky and Anita Easterwood. This mural lives on the corner of 18th and Quindaro and its message inspires hope and empowerment for the Black community.  18th and Quindaro

This large and robust mural is a work done by artists Jose Faus and Alisha Gambino as part of the Kansas City, KS Avenue of Murals project. The mural is known as Dawning of a New Day and highlights the importance of generation, family, and culture in the Black community. You'll see familiar faces and historical figures such as Malcolm X, Charlie Parker, Jackie Robinson, and Martin Luther King, Jr depicted in this beautiful work of art.  1207 N. 7th St.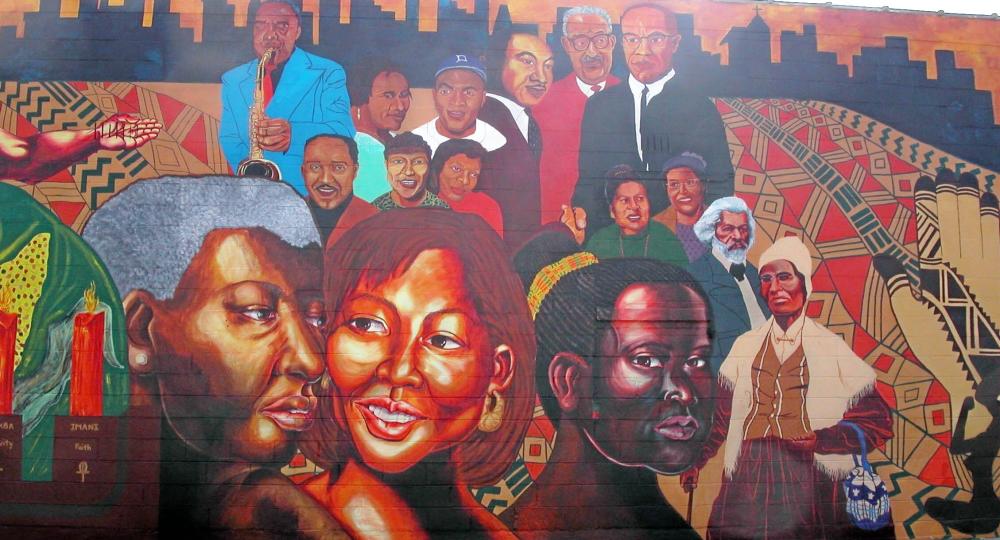 Housed in the historic Vernon Multi-Purpose Center, the museum houses several artifacts and documents that tell the story of the town and the people of Quindaro.  Across from the museum, you will find the John Brown Statue, which pays tribute to the famous abolitionist. **Note this museum is currently open by appointments only due to COVID-19.  3436 North 27th St.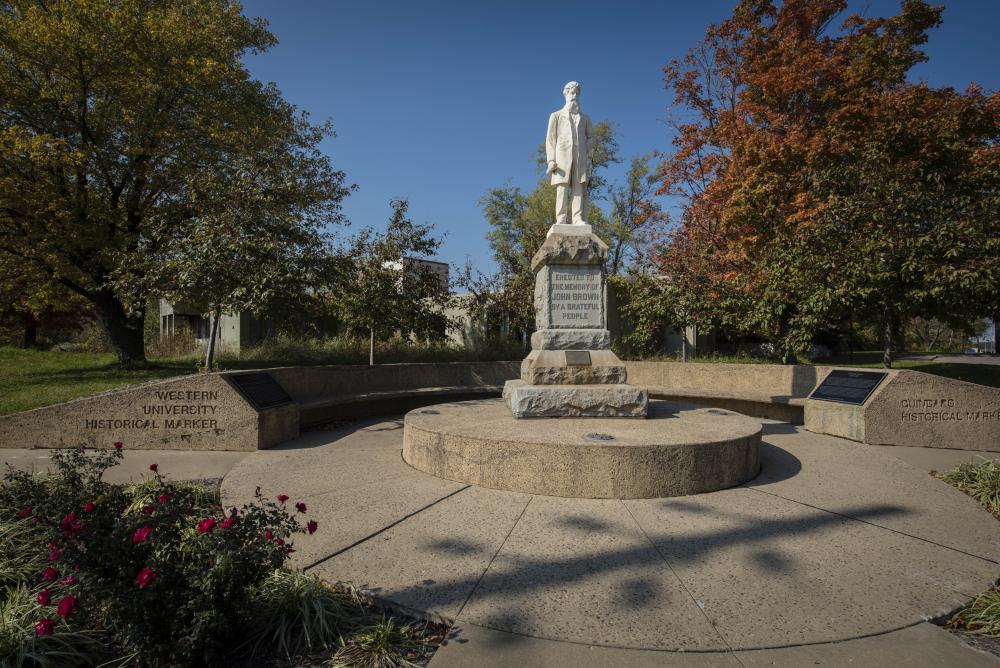 Old Quindaro Museum 
The Old Quindaro Museum preserves and promotes the historical and cultural awareness, educational value and overall importance of the African American Community of Quindaro, to the history and evolutionary development of Kansas, as well as the United States of America.  This museum, near the Quindaro Overlook, has a collection that preserves the history of diverse people who settled in the region. There are documents and photos from the first families of the town as well as other artifacts that tell the stories of the formerly enslaved people who found freedom at Quindaro.  **Note this museum is currently closed due to COVID-19.  3432 North 29th St.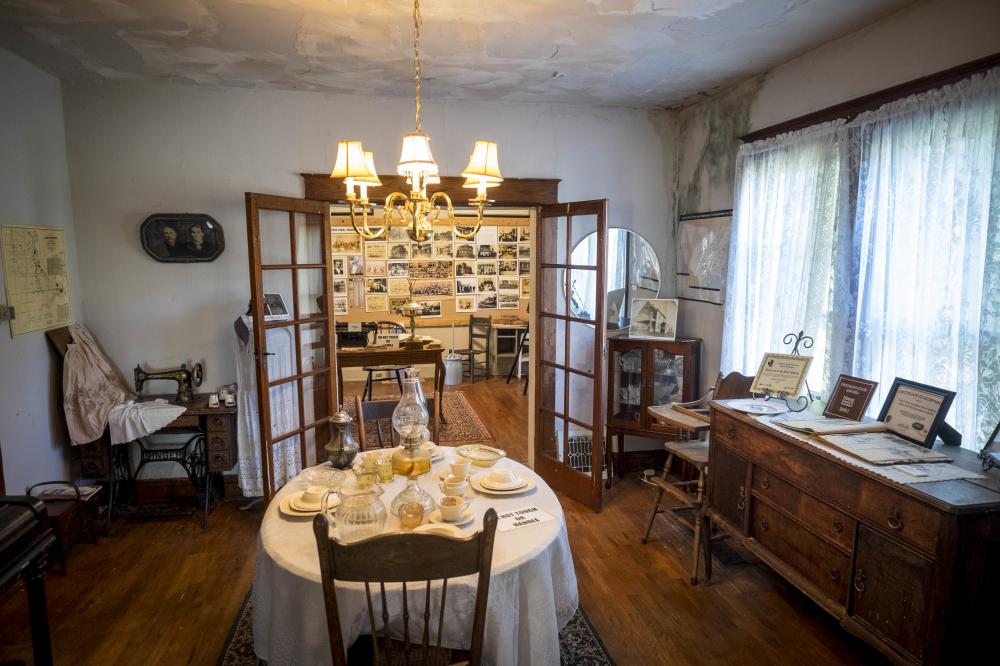 Named a National Commemorative Site in 2019, the Quindaro Ruins Overlook gives a peek into the past at the stone and brick foundations that still stand at the port of entry for free soil immigrants traveling into Kansas from the Missouri River. The town of Old Quindaro served as an important station on the Underground Railroad.  27th and Sewell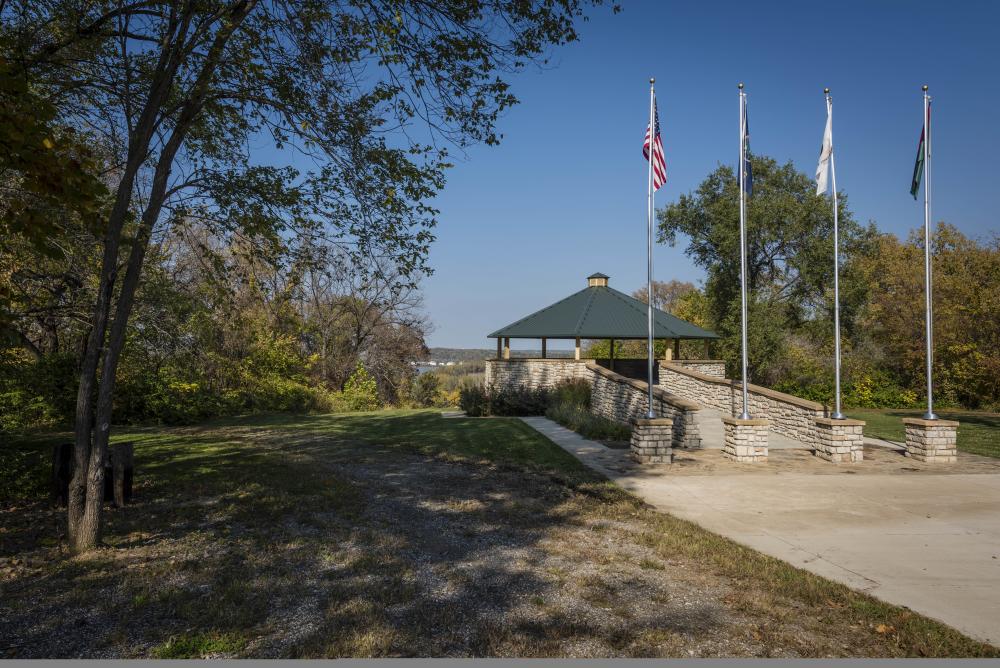 This list is growing! Don't see your favorite business included? E-mail us here to request it be it added.  
Ways to support TODAY
Follow these businesses on social media

Shop and buy products

Engage and share social media posts

Take your friends and family to visit these businesses

Suggest these businesses to visitors when you get the chance

Thank the owners in person if you see them

Buy! Buy! Buy!