We all know Kansas City is the Barbecue capital of the world. Some people would say Texas, others might say Memphis, but they'd be wrong. Kansas City is King. However, I also believe KC is Earth's sauce capital. This town has so many different bbq joints each with their own unique flavor, that uniqueness comes from the sauce. Some are spicy, some sweet, some sauce is so hot it will make you rethink your entire life. Whatever type you like; Kansas City has it, and it's good. 
I needed a day of delicious barbecue so I went to visit Original Juan Specialty Foods. You've probably never heard of Original Juan, but here's why you need to know about it.
They make 150 original products under 13 different brands

Juan's has a 60,000 square foot facility where they manufacture their product

They have a gift shop, yes a gift shop, you can stroll in and buy whatever delicious sauce you desire.

They manufacture around 1,700 products for more than 100 companies, including sauce sauce for several local bbq restaurants.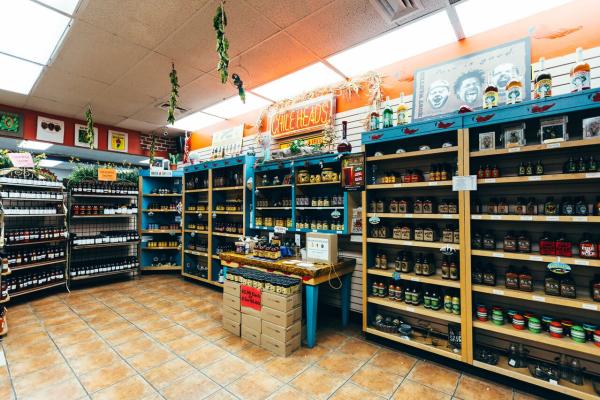 I had the pleasure of taking a tour, which you can do too, and sampling several sauces including their Pecanwood Smoke & Vanilla barbecue sauce (my favorite) and their "Pain is Good" Spicy Teri-YAH-ki sauce. I took home both.
Everything I sampled was amazing, but they have a few best-sellers such as Pain 100% which, as you can guess, is very hot. However, the hottest sauce they have is called The Source. There is a label on the packaging for The Source that reads "CAUTION" Hottest Known To Man 7.1 Million Scoville Units (the scoville scale measures the "spicy heat" of chilli peppers). I want to put this in perspective… Habanero peppers are found in the 100,00 - 350,000 scoville unit range. Habanero's are HOT so I imagine trying The Source is like eating the sun.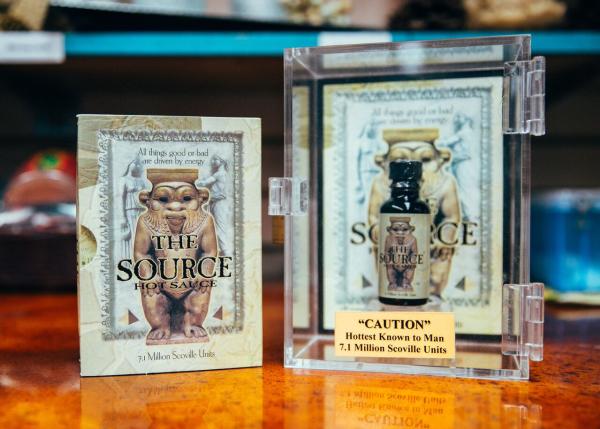 ****if you want to sample The Source you have to be 21 years old and sign a waiver, so bring your A-game****
All this sampling of barbecue sauce had me wanting actual barbecue so I headed over to my favorite place, Joe's Kansas City Bar-B-Que. My favorite item on the menu is the Z-Man Sandwich, the greatest barbecue sandwich ever made (in my opinion) but before I get to the food I need to talk about the location. The original Joe's is in a gas station at 47th and Mission. It's awesome! It might not be fancy enough for some people, but I think the unconventional location gives this place character that so many restaurants lack nowadays. It feels very Midwest, very Kansas City.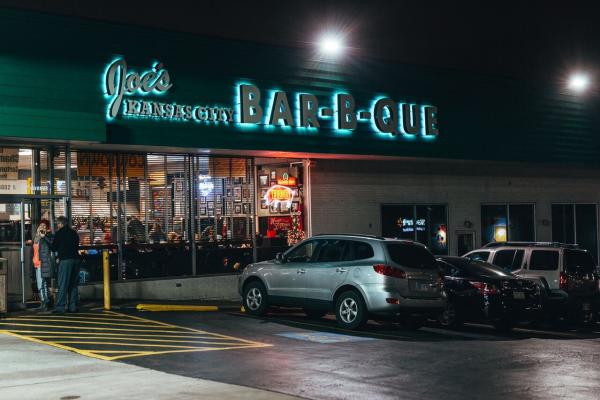 On to my favorite part, the food.
Slow-smoked beef brisket, smoked provolone cheese, topped with two crispy onion rings, on a toasted Kaiser roll… THE Z-MAN. Please do yourself a favor and try this sandwich, even if you aren't fan of brisket or onion rings, try it. This is the crown jewel of Kansas City barbecue.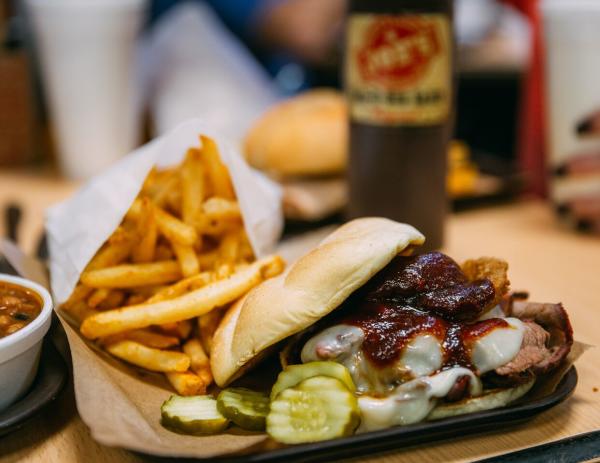 Now.. Besides the Z-Man Joe's has a fantastic menu with a variety of sandwiches, rib dinners, and even chicken gumbo! Don't overlook the sides either, Joe's french fries and onion rings are some of the best in the game. You can't go wrong with anything on the menu which is why Joe's is constantly winning awards and barbecue contests across the country.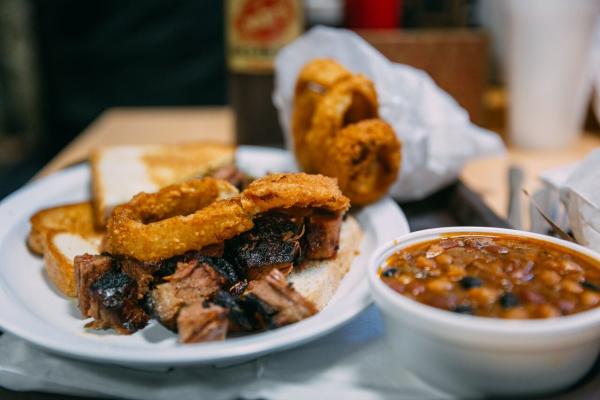 Joe's also has a gift shop where they sell a variety of barbecue sauces and grilling accessories. I walked away a bottle of Joe's Original sauce. Might be a good place to grab a gift for someone… Just sayin.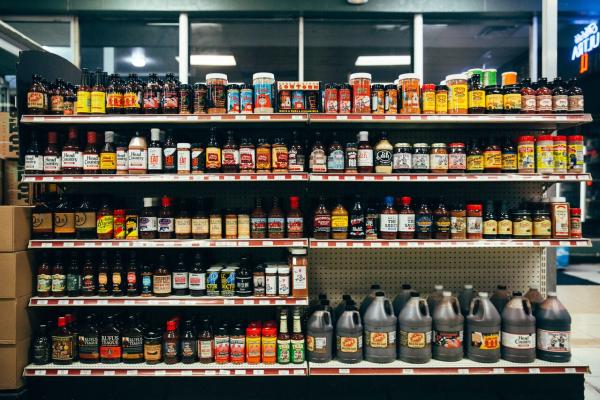 Are you hungry yet? If you're not then you should probably see a doctor. Get out there, enjoy some incredible Kansas City barbecue, and get lost in the sauce.