Christmas is just around the corner, and we all know what that means…winter break. After all the excitement of Christmas has faded, what's a kid to do? Well, we may have just the answer: Winter Day Camps! That's right, day camps are not just for summer anymore. There are so many options to turn those winter blahs into winter bonanzas! From Sky Zone trampoline camps, to coding and STEM camps, to creative arts and crafts, there is something to get every kid engaged and keep them from turning into winter-break zombies.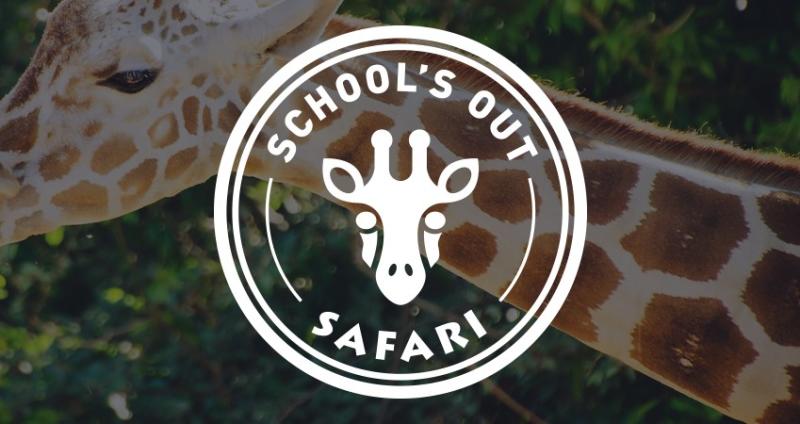 Kansas City Zoo School's Out Safari Day Camp
The Kansas City Zoo offers a variety of Day Camps this winter. Pre-registration is required for these programs and they do fill up fast!
School's Out Safaris (for ages 5-12) occur from 8:30 am-3:30 pm on the following dates. Each day has a different theme:
Dec 27: Animals Around the Clock
Dec 30: Ice Age
Dec 31: Polar Opposites
Jan 2: Fancy Feathers
Jan 3: Strange Flyers
Jan 6: Panda-monium
Jan 20: Desert Daze
Pack a lunch and reusable water bottle. The zoo provides a snack each day. Dress for the weather, because they will be spending time outside.
Call 816.595.1765 or email education@fotzkc.org.
For more details and pricing, check out their website at https://www.kansascityzoo.org/
And, for those looking for a fun outing, the zoo is open year-round (except Christmas Day). Save 25% with code EDUBlackFriday.
Location: Kansas City Zoo (6800 Zoo Dr., Kansas City, MO)
Johnson County Museum Winter Break Kids Day Out

Johnson County Museum offers Kids Day Out when school's out. Discover history through hands-on activities and exploration of KidScape and museum exhibits, play games, and enjoy downtime. They provide one snack. Bring lunch, snacks, and a water bottle and dress for the weather.
Location: Johnson County Museum (8788 Metcalf Ave., Overland Park, KS)
JCPRD Winter Break STEAM Camps
JCPRD challenges your child with fun and stimulating STEAM activities. Staff members will be there to help engage your child in the various projects.
Dec. 23-27: Winter Break STEAM Camp (Ages 6-11) Grow rock candy crystals, create conductive collages, deconstruct books, and make slime crossing science, technology, engineering and math with the arts! 
Dec. 30 - Jan. 3: Winter Break STEAM Camp (Ages 6-11) Grow rock candy crystals, create conductive collages, deconstruct books, and make slime crossing science, technology, engineering and math with the arts! 
Location: Johnson County KS Arts and Heritage Center (8788 Metcalf Ave, Overland Park, KS 66212).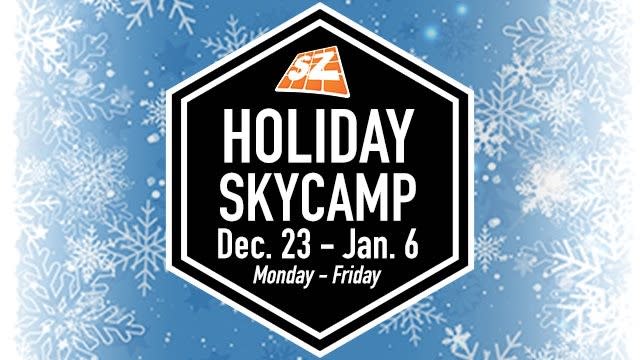 SkyZone Day Camp
Your kids will be riding sky-high at Sky Zone Shawnee or Sky Zone Lee's Summit. They bring the world's first all-trampoline, walled playing court to the KC area. Check the KC Parent Coupon Page online for deals at Sky Zone.
Dec. 23, 24, 26, 27, 30, 31 Jan. 1, 2, and 3
Choose:
FULL DAY: 8:30 a.m. - 5 p.m.
$45.99 Daily / $179.99 Week. 2 snacks, lunch, and unlimited water provided! 20% Sibling discount for second child
OR
HALF DAY: 8:30 a.m. - 12:30 p.m. or 12:30 p.m. - 5 p.m.
$35.99 Daily. $139.99 Week. One snack and unlimited water provided! 20% Sibling discount for second child
Locations: Sky Zone Shawnee (6495 Quivira Rd, Shawnee, KS) Sky Zone Lee's Summit (2801 NE McBaine Dr., Lee's Summit, MO).
Code Ninjas Winter Break Camp
Code Ninjas offers day camps when school is out. One-day camps are packed full of fun and engaging activities including coding, game-building, and other stem activities! Recommended for kids ages 7-14. Bring a lunch, but snack will be provided.
Dec. 23, 26, 27, 30, 31 Jan. 2, 3, 6, 20, 21 Feb. 13, 14, 17, 18. 8:30 am – 4 pm. $69 per participant.
Locations: Leawood (3622 W 135th St, KS 66224), Lenexa (12825 W 87th St Pkwy, KS), and Lee's Summit (314 S.W. Blue Parkway, MO)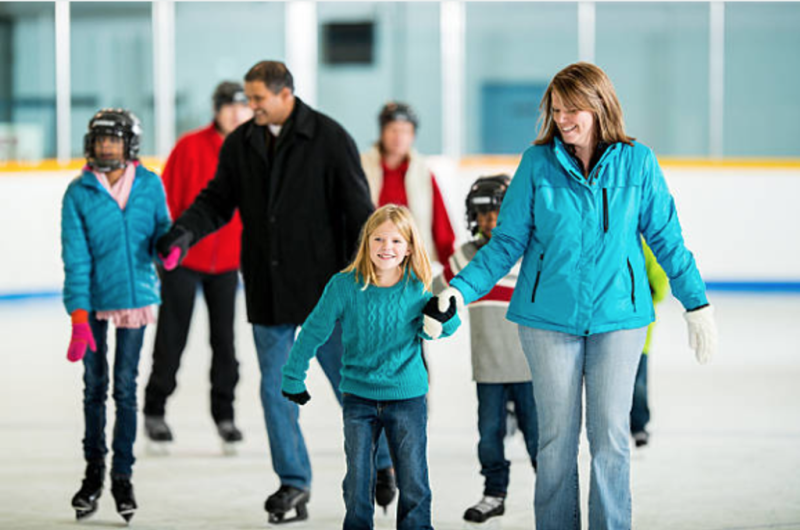 Independence Community Ice Learn to Skate Camps
Want to keep the family fun going during winter break? Then register in Holiday Learn to Skate Camps. All ages three to adult are welcome to try out a class! No experience necessary. Groups will be split up according to age skill and level.
Dec. 23-24th and Dec. 26 & 27th at 9:30-10:30 am. Each 2-day session is $30 and 30 minutes long. With the camp enrollment, you will receive five public skate passes and free skate rental for the camp!
Location: Independence Community Ice Rink (19100 E Valley View Pkwy., Independence, MO)
 
Cooking Camp at Taste Buds Kitchen
Another family friendly option would be the Gingerbread House Workshops at Taste Buds Kitchen. Celebrate the Season with family bonding and gingerbread fun at Taste Bud's signature December Workshop. Parent and child pairs work together to design and decorate their very own Gingerbread House. Enjoy the endless decorating options, from frosted candy roofs to pretzel picket fences, and cheerful holiday tunes while sipping hot chocolate and experiencing quality family time. This class is designed for kids and parents to decorate together. Classes are filling up fast, so sign up today!
Dec 15, 21, 22 – class times vary. $39 per child/caregiver pair.
Location: Taste Buds Kitchen (5336 W 151st St, Leawood, KS 66224)
KCMO Parks & Rec Winter Break Camp

KCMO Parks and Rec offers Winter Break Camp to give kids fun and enriching activities while school is out. They'll enjoy arts and crafts, athletics, and fitness activities.
Dec. 23 – Jan. 6. No camp on Dec. 25th or Jan. 1st.  Fee: $40 per child/ per week.
Location: Garrison (1124 E. Fifth Street), Hillcrest (10401 Hillcrest Road), KC North (3930 N.E. Antioch Road), Southeast (4201 E. 63rd Street), Tony Aguirre (2050 W Pennway St), Westport Roanoke (3601 Roanoke Road) Community Centers.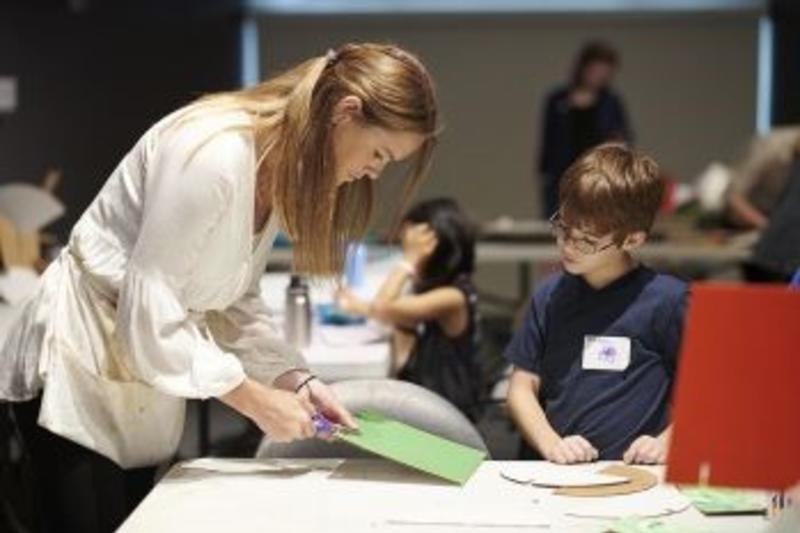 Camp Kemper

Enroll your little artist in Camp Kemper for free! Kemper Museum is offering a FREE three-day art camp with art activities inspired by the artwork of Hew Locke! Campers will experiment with a variety of media to create their own artwork based on symbolism and themes such as boats, travel, and culture. 
January 2–4, 2020: Ages 6–12 | 10:30 a.m.–12:30 p.m. each day. To register, email jthompson@kemperart.org. Members enroll first, starting November 4; open registration begins November 18. Space is limited.
Location: Kemper Museum (4420 Warwick Blvd, Kansas City, MO 64111)
Local Libraries
While your local library may not be holding winter day camps, they do always have an abundance of free activities and of course, books, so don't forget to check them out!
If day camps aren't what you are looking for, KC Parent online has an extensive list of family deals for winter break activities at places like Main Event, Paradise Park, Sea Life Aquarium, Legoland, and much more! Check them out at www.kcparent.com
For more winter break activities and family fun check out our calendar of events! 
Keep up on all things Kansas City, KS in 2020. Subscribe to our monthly visitor e-newsletter here.