Couples living or visiting Kansas City, Kansas have a wide range of attractions and activities to select from when planning time together. Come along with us on a date in the city we call home.
Romancing The West
Our day date began with a visit to Rowe Ridge Winery & Vineyard.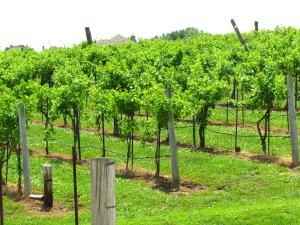 Located at 11255 Leavenworth Road, this family owned and operated winery is the only one of its kind in KCK. We arrived in the mid-afternoon, and Pam Rowe welcomed us in. This small batch winery has about 2900 vines in the fields surrounding their home. Using the grapes they grow, along with some locally purchased fruits, they are able to offer eight varieties of wines to their customers. We sampled a few of the varieties, before deciding on our favorite, a sweet blackberry wine. We visited with Pam for a while, and she told us a little of the history of their business. Before long more people had arrived, and were ready to enjoy their tasting experience. We bid our good byes, and headed off with bottle in hand.                                                           
Delectable Dining
 We had some time before dinner, so a stop at the Legends Outlets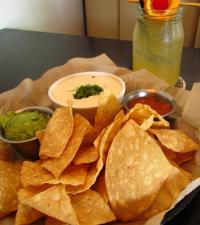 gave us a chance for a little retail therapy. This happens to be one of our favorite hangouts in KCK. We popped in a few shops, and dropped by Rocky Mountain Chocolate Factory for some sweets to enjoy with our wine. By this time hunger was telling us to make our way to our next stop. The Mason Jar Kansas City is a restaurant we like to frequent. Located at 74th & State Avenue, this place has created a lot of buzz in our city. Their menu is filled with made from scratch dishes, as well as a long list of beers and cocktails. Our server, Ruby, happily walked us through some of his favorites. To get us started, he suggested some Queso and chips. I tossed in a Lynchburg Lemonade for a chance to test the cocktail offerings.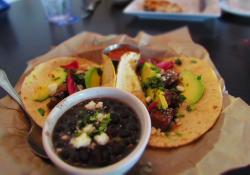 Our appetizer arrived quickly, and we munched the chips, while deciding our main courses. Crystal chose the Grilled Chicken with Gouda Potatoes and spinach for her vegetable. It was clearly the right choice, because she gushed about these "new to her" sides, and even gave me bites of them. I chose the Ribeye Steak Tacos, which are accompanied by Black Beans. The attention to detail comes through in the layers of flavors in each of their dishes. The service was good, as always, and we like that C.J.,  the manager on duty, tries to visit each of the tables. Ruby asked if we were ready for dessert, but we had to forego, as we had further plans for this evening.
Iconic Wyandotte County
 We thanked the staff at Mason Jar for another wonderful visit, and started our drive back West.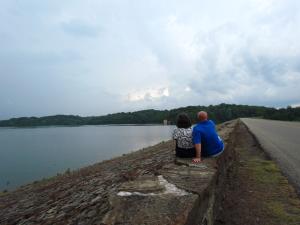 The final part of our evening  was a drive around Wyandotte County Lake. What began as a WPA project in the 1930's, has turned into a park filled with wildlife and beautiful scenery. The 300 acre lake is surrounded by a loop drive that has many pull-offs for viewing opportunities. One of our favorite spots is the North end, where a long straightaway crosses the spillway. From this vantage point, we can see South across the lake, as well as North across the Missouri River valley.
 We had prepared for our day by bringing a picnic basket with cooler. Chilled, fresh chocolate strawberries were perfect for our dessert, and we sat back to watch what should have been a wonderful sunset. Unfortunately, Mother nature doesn't always see fit to cooperate, but we have learned to just go with what you are given. Instead,  we sat and watched a storm roll in. The sounds of crickets were occasionally interrupted by a speedboat on the lake. Fish jumped and rolled just off shore, and the evening sky began to darken. As the flashes of lightening started moving closer, we knew it was our cue to call an end to our day date. We packed our basket, and turned toward home, knowing that we had created another lasting memory in Kansas City, KS.