Share the spirit of Kansas City with loved ones near and far this holiday season. With unique experiences, traditional treats and locally made products you'll have a gift for everyone under the tree.
For the person who's always hungry...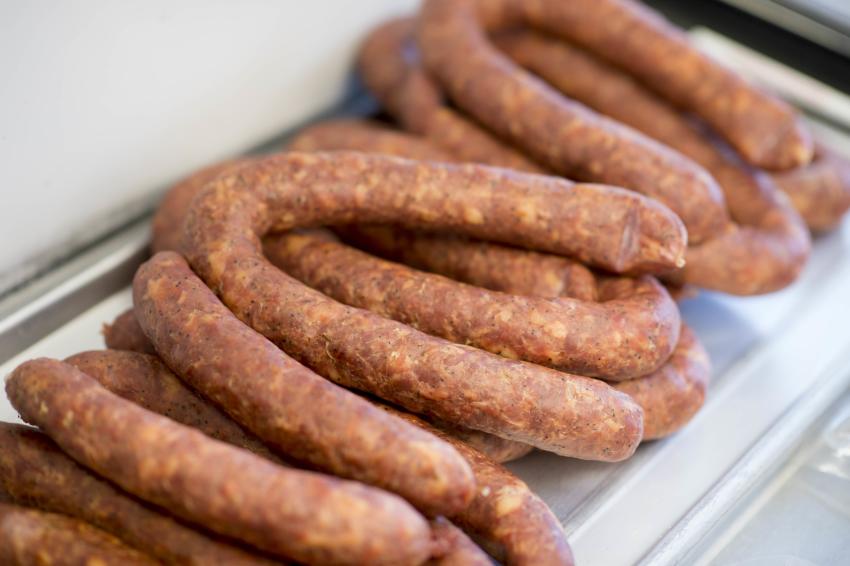 Krizman's Sausage
Throughout the holiday season locals flood in and out of Krizman's Sausage, which has been producing mouth-watering meats since 1939. Favorites include the daring Blood Sausage ($8.50/per pound), Cheddar Jalepeno ($6.39/pp) and the Smoked Polish ($6.50/pp).
Spicin Foods
Spicin Foods has been manufacturing Kansas City's favorite sauces for 20 years. For those who love adding a kick to their food, and a good pop culture reference too, Da' Bomb Beyond Instanity ($11.01) has been the ultimate test for wing-loving celebrities on Hot Ones. Or if you're looking for something that's a little sweeter but still has sass? Grab a bottle of the coveted Jones Bar-B-Q Sweet & Tangy BBQ Sauce ($6.99), featured on season 3 of Queer Eye on Netflix.
For the girlfriends' gift exchange…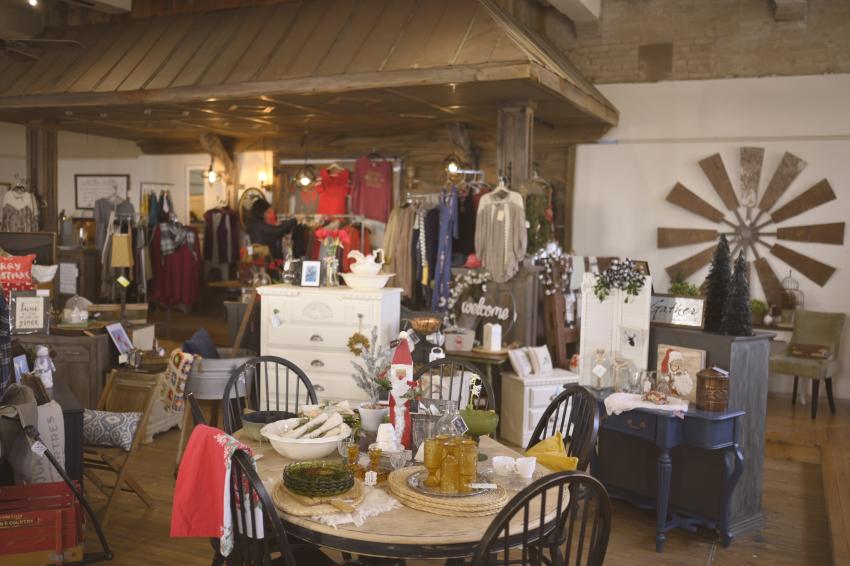 Downtown Bonner Springs Boutiques
Downtown Bonner Springs is a local lover's heaven with a main street lined with charming boutiques and vintage shops. The Porch Swing, a newish kid on the block, offers an array of farmhouse style home décor, refurbished goods, clothing and collectables, all created by local makers. Shops along downtown Bonner Springs will be celebrating the holiday season with Shop Small Saturday on Saturday, November 30th.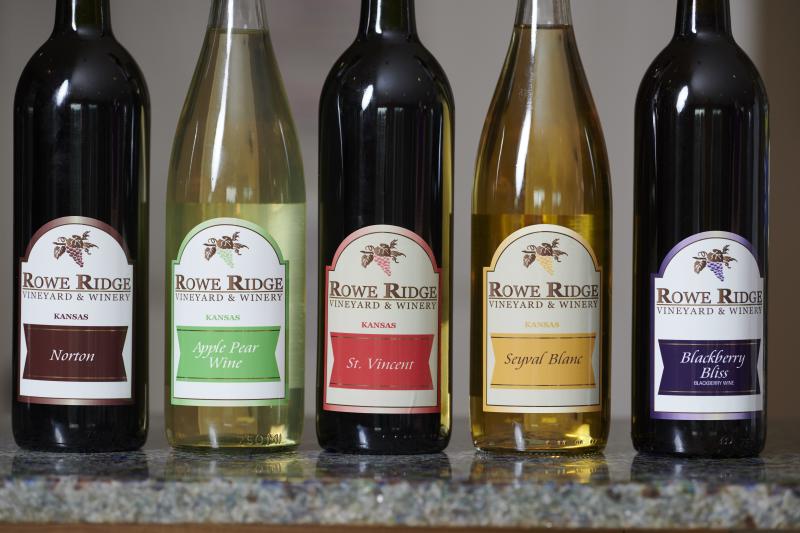 Rowe Ridge Vineyard & Winery
Whether it's to share with friends, pair with a cheese plate or add to a favorite recipe, a bottle of good wine is one of the most versatile gifts you can give. At just $15 a bottle, the Apple Pear wine from Rowe Ridge is a blissful blend of fruit and spice that can be turned into a holiday mulled wine, and makes for the perfect gift to give to a friend who is the "hostess-with-the-mostest."
For the person who has everything…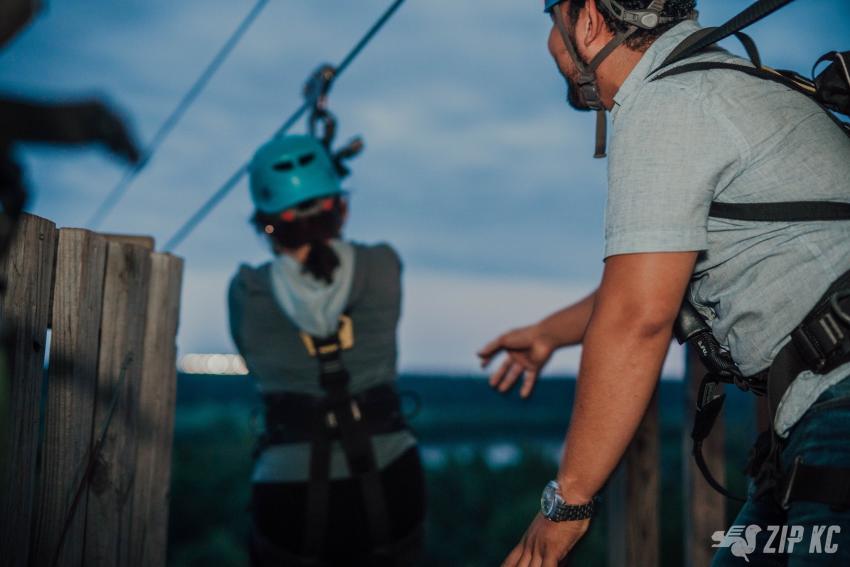 Zip KC
When the jewelry and fuzzy socks don't cut it, an experiential gift is the way to go. Zip KC offers zip lining tours for singles and doubles at all levels. Couples will love the romantic Sunset Zip Tour ($198), adrenaline seekers will get a thrill out of the Tower Tour ($79.99), and kids from one to 92 can stay closer to the ground with the Hike & Zip Tour ($59.99).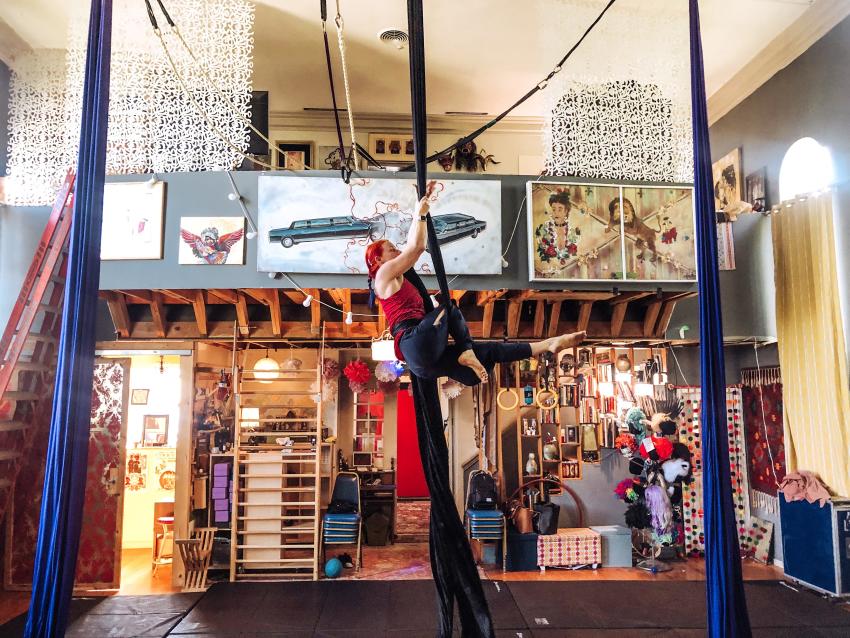 Voler Thieves of Flights
For the one who loves to try something new look no further than Voler Thieves of Flight. House in an unassuming venue, a Russian Orthodox Church, this aerial acrobatics gym feeds your active adventurer soul while staying indoors. Featured classes include: Intro to Aerial Silks, Acroyoga, Circus Circuit Fitness and more, and range in prices. Private classes are also available for booking.
Still not sure if you've found that one special gift? For even more great ideas, Legends Outlets Kansas City. With more than 100 outlets, retail and entertainment options, you'll have everyone checked off your list by the first day of December. Keep up with their holiday promotions and extended store hours here.