When people think about Kansas City, the first thing that comes to mind is BBQ - and for good reason! Kansas City is home to some of the world's tastiest bbq spots. Sweet and saucy is the name of the KC bbq game, but that doesn't stop local joints from coming up with their own tangy, smoky, or spicy spin on flavors, meats, and wood smoked treats.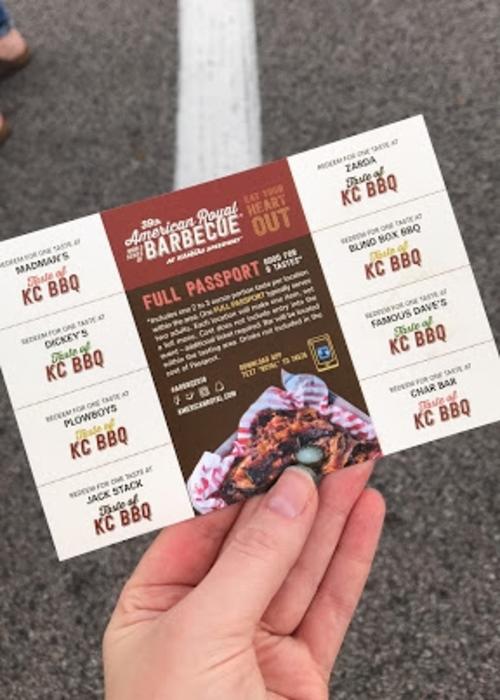 Every year, Kansas City welcomes the American Royal World Series of Barbecue, a four-day barbeque competition that is open to the public for two days: Friday and Saturday. This year, the event was held at the Kansas Speedway, and welcomed barbecue aficionados, families, and fun! If you didn't grow up in Kansas City (like me) or are just curious about the American Royal, here are the Fast Five Facts about the history of the American Royal and it's World Series of Barbecue Event:
The American Royal is a non-profit organization that was founded in Kansas City in 1899.

Many people call this BBQ event "The American Royal", but it is actually, "The World Series of Barbecue" hosted by The American Royal. *mind blown*

The American Royal organization uses the funds it raises to provide opportunities for youth and adults around the country to compete in Livestock shows, ProRodeo, and Horse Shows. See more events here. 

Through the American Royal's World Series of BBQ fundraiser the organization helps to raise over $1 million annually for youth scholarships that support agriculture education programs! (www.americanroyal.com)
The American Royal World Series of BBQ is actually a private BBQ competition (meaning you can't eat the BBQ of the competitors) but through the Taste of KC Barbecue passport, the Prairie Fresh Marketplace, Cowtown Family Fun Fest and a variety of beer gardens, activities, and live music - the public is welcomed with open arms to join in on the fun and even enjoy some tasty bbq!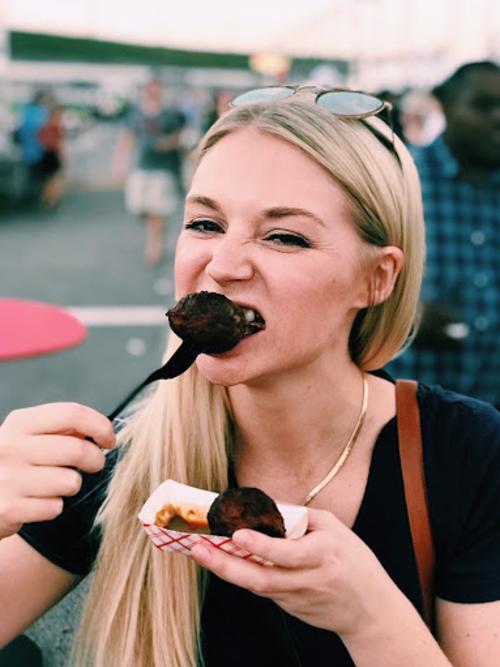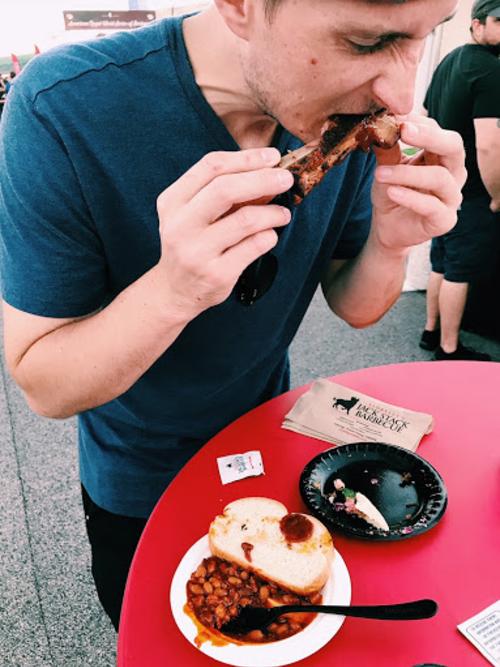 I had the opportunity to attend the American Royal World Series of Barbecue on Friday, September 14th. There was live music, bustling beer gardens, the Taste of KC BBQ Passport, and a vendor marketplace where you could buy more food, goods, and desserts.
Here are my tips to make your experience at the American Royal World Series of BBQ a success!
Buy your entry tickets and taste of KC bbq passport online before you get there to save a little money! Online entry tickets are $25 and $30 at the door.
On Friday, gates open at 5pm to the public. I definitely recommend to get there early - traffic was crazy and parking is $10 in cash - so come prepared! Also,if you have a smartphone, turn your bluetooth on so it can mark the location of your car!
Definitely get the Taste of KC BBQ passport so you can enjoy some bbq. Matt and I each got a passport, but we probably would have been ok to share just one. There were eight participating vendors and we were STUFFED! (Which, hey! I'm not mad about it). The vendors included: Zarda BBQ, Jack Stack, Blind Box BBQ, Mad Man's BBQ, Char Bar, Plowboys Barbeque, Famous Dave's, and Dickey's Barbeque Pit.                                       
Bring some extra money to purchase some fun souvenirs and treats. The Prairie Fresh Marketplace offered food for purchase like ice cream, bison burgers, cotton candy, and vegan barbeque options.Food vendors included: Nothing Bundt Cakes, Taste of Kansas City BBQ Truck, Kona Ice Truck, Dry Creek Buffalo Co. Chuck Wagon, The Waffler Food Truck, Heather's Concessions, Boyer's Meatballs, Greg-CO BBQ Truck, Slaters Pizza Wings N Things, Wild Bill's Olde Fashioned Soda Station, and KC Smashers Food Truck.
Enjoy the live music, have a cocktail, and walk around the bbq competition! Even though you can't eat their food, it's fun to see who is competing and the BBQ team names.
Come back Saturday for all the above PLUS Cowtown Family Fun Fest. On Saturday, gates open at 11am for the Cowtown Family Fun Fest that goes from 11am-3pm. This event includes: Live performances by Drum Safari, Magic Shows, Petting Zoo and Pony Rides, Air Brush Tattoos and Face Painting, Kids Mechanical Bull, Soccer activities by Sporting KC, Pop-a-Shot and Basketball activities provided by the College Basketball Experience, Cow Milking Station, Additional activities from partners including Bikers Against Child Abuse and more!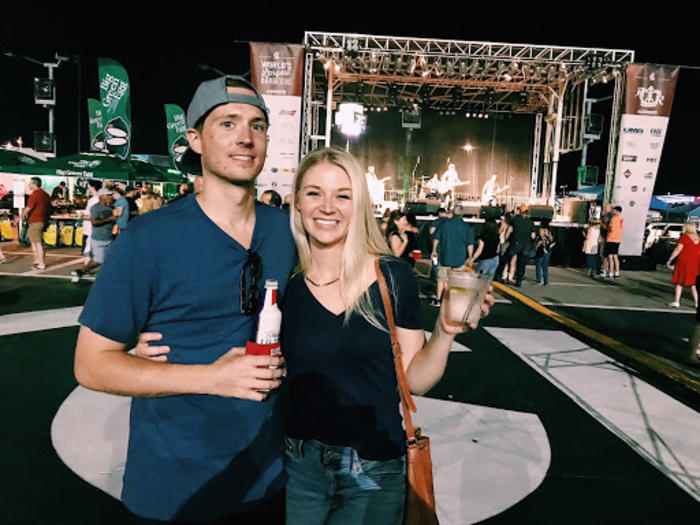 The 2019 American Royal World Series of Barbecue will be held September 12-15 at Kansas Speedway. See here for tickets and more information.
Don't miss out on all the exciting events Kansas City, KS has to offer! Sign up for our visitor e-newsletter today! 
View more photos from the 2018 American Royal World Series of Barbecue below.