Whether you've been together for ten months or married for ten years – maintaining a healthy relationship and finding ways to connect, especially in the midst of a world crisis, is important. During a time where social distancing is encouraged, you may be feeling stumped on ways to celebrate your love. With a tiny bit of forethought, you can still have the perfect date night even if it's just dinner or taking a romantic stroll.
Here are five date-night ideas you can do right now in Kansas City, KS while maintaining social distancing: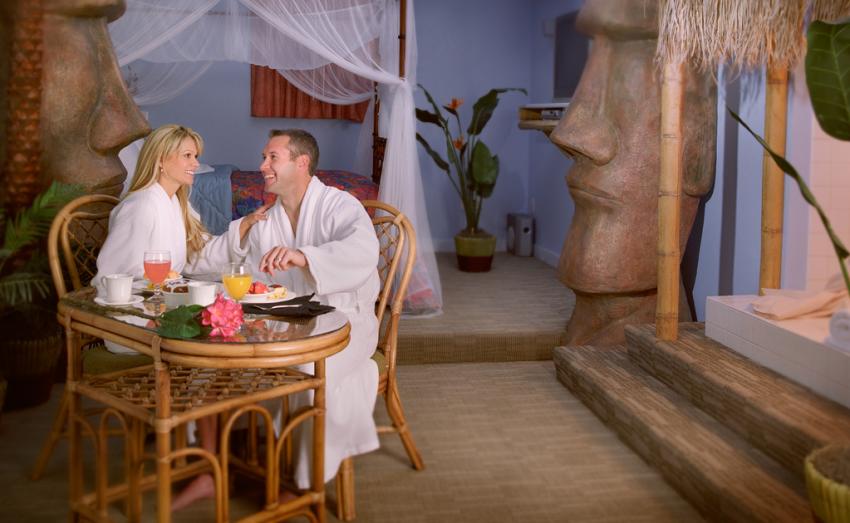 1. Escape to Africa and Tahiti or the Mayan Rainforest at Chateau Avalon Hotel. Fall in love with Kansas City's most unique hotel featuring themed suites, jetted tubes, breakfast in bed and a wine bar serving martini's, beer, wine and signature cocktails. Chateau really helps set the stage with optional romantic extras such as rose petal turndown service, chocolate covered strawberries and champagne.
At Chateau, the safety and well-being of guests and staff are very important. With this in mind, they are taking measures to ensure public health. On top of the normal daily cleaning and sanitizing of the lobby, halls and guest suites, they have added additional sterilizing procedures. The hotel has temporarily suspended service in d'Nile Wine Bar as well as spa services. Alcohol and food offerings, however, will remain on a room service basis.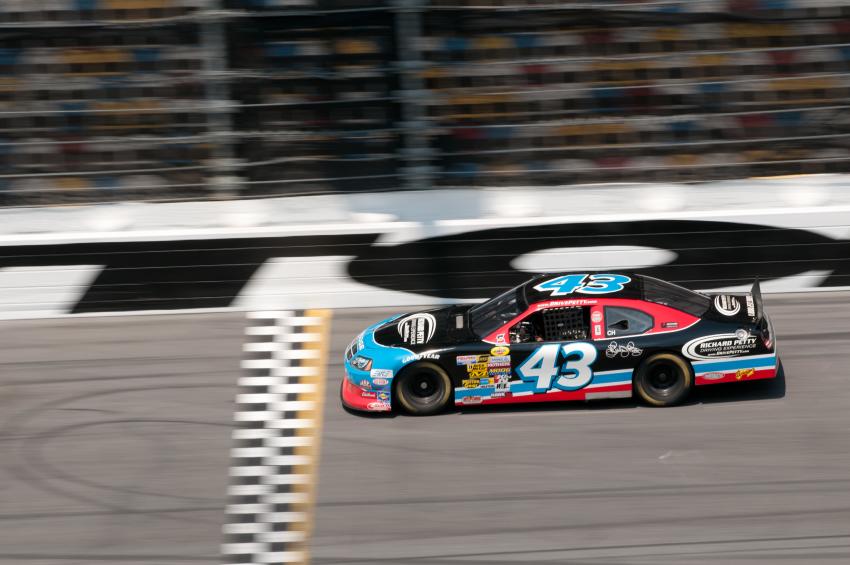 2. Thrill seeking couples will love the excitement racing around the racetrack at top speeds in a NASCAR stock car. Gear up for the ride of your life at the NASCAR Racing Experience at Kansas Speedway. Options vary from riding shotgun with a professional driving or getting behind the wheel yourself.
Safety has always been their #1 priority, which includes best practices that maintain a clean and healthy experience for customers. In addition to our normal protocols, they are adding several precautionary measures, including issuing disposable head socks for every guest, wiping down each steering wheel before driving, providing restrooms with soap and water, the use of disinfectant sprays, and limiting the Drivers Meeting to only the drivers. Guests will remain outside during the Drivers Meeting but will be able to watch the on track experience from behind pit wall.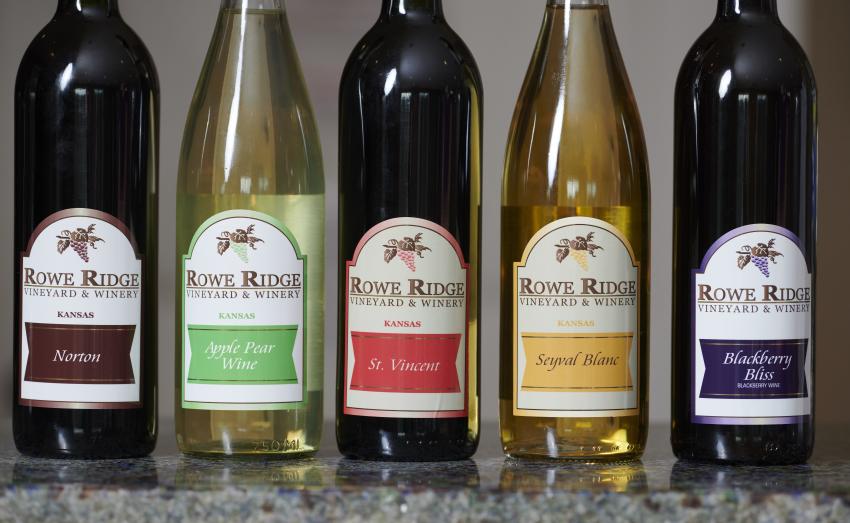 3. Enjoying a glass of wine and strolling through the beautiful vineyards at Rowe Ridge Winery is the perfect way to celebrate an anniversary or birthday. This small and intimate winery is located near the Village West area and offers a beautiful backdrop for a romantic outing. The vineyard is five acres with approximately 3,000 vines and has nine varieties of hybrid and American native grapes. Wine offerings range from dry to semi-sweet to dessert wines, they have something to suit every palate.
Rowe Ridge is concerned about all their wine friends and family. At the winery they are following all the recommended procedures - sanitizing, hand washing and social distancing.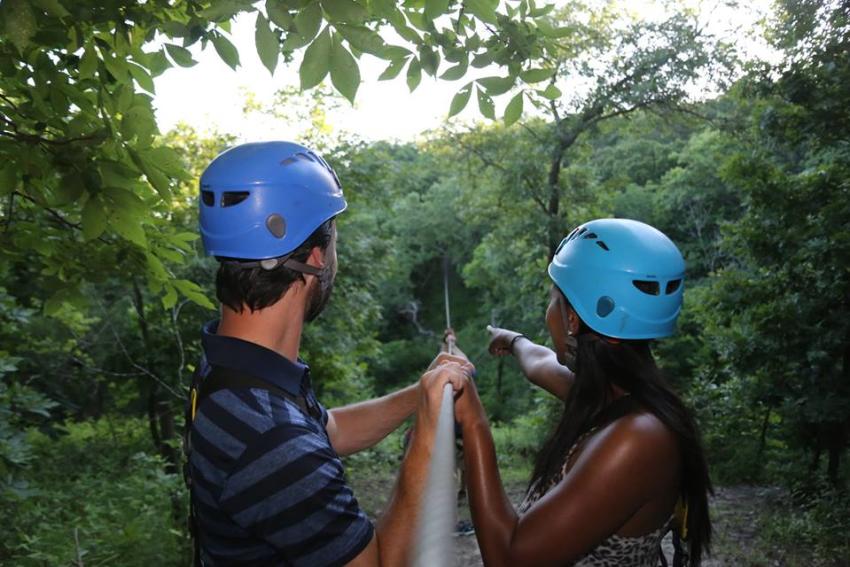 4. Get swept off your feet literally! The Sunset Date Night Tour at Zip KC starts off with a "warm up" on four lines with a short scenic hike between each line. Get back to nature zipping bluff to bluff over the forest and wildlife below. Your adventure continues onto the 65 foot tower where you'll enjoy panoramic views from downtown Kansas City to Lawrence Kansas. This portion of the tour includes 5 tower to tower zip lines through the forest canopy ending with the breathtaking zero gravity line.
Your safety is Zip KC's #1 Priority and they are taking any precautions they can, including social distancing and washing and sanitizing hands often. Zip KC follows all OSHA and CDC guidelines. Employees will not come to work if they are feeling sick, and will sanitize all gear and surfaces that are used. Tour sizes are small and follow CDC's guideline of groups no larger than 10 people.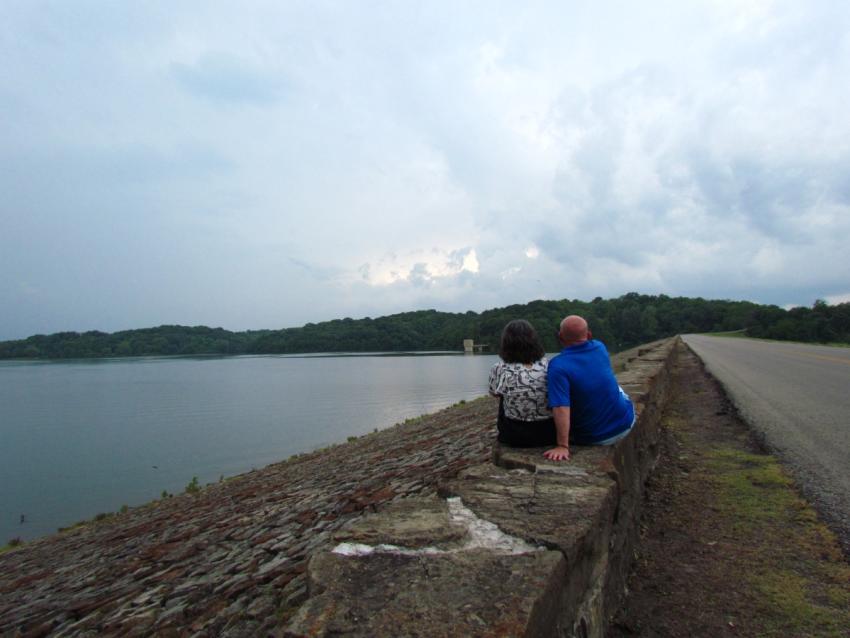 5. Pack a picnic and slow time down for just for a while as you watch the sunset over the lake at Wyandotte County Lake Park. Nature has a way of creating beautiful and calming moments freeing you from everyday obligations. The Wyandotte County Lake and Park provides 1,500 acres of wooded area, a 400 acre lake with marina, hike and bike trails and plenty of viewing angles for sunset chasers.
The Unified Government Parks & Recreation Department asks that those who visit parks to practice social distancing to prevent the spread of COVID-19 until further notice. All playgrounds and spray parks are closed until further notice.