Spring has arrived in Kansas City! Visitors getting away for a few days and locals looking to occupy their young ones will be pleased to discover all of the kid-friendly sites and activities found in Kansas City, KS. Here are a few free, fun and even (shhh...) educational ideas for you to include in your spring plans.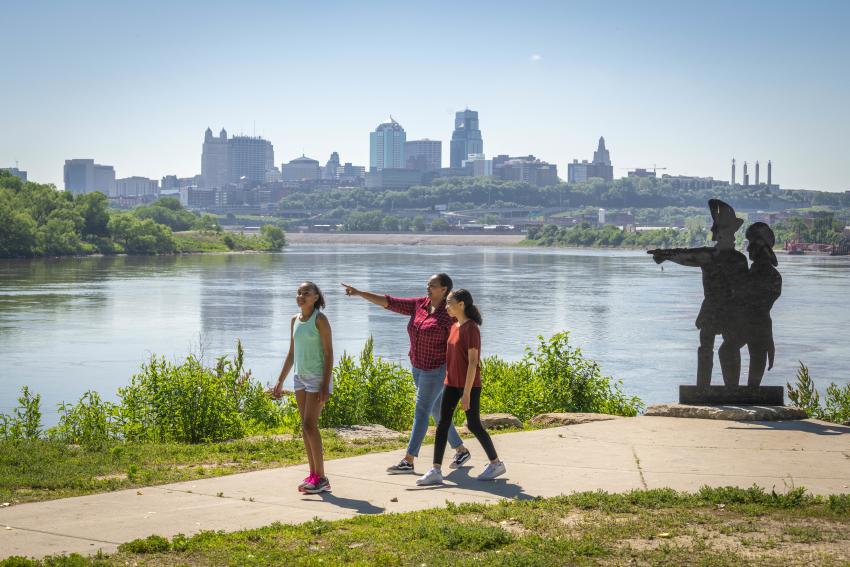 1. Follow the footsteps of famous explorers
In 1804 Lewis and Clark camped at Kaw Point, along the confluence of the Kansas and Missouri rivers, for three days. Kaw Point Riverfront Park features beautiful trails for strolling, biking, and nature watching. The open-air education pavilion includes information about the famous expedition, along with the best view of downtown Kansas City.
2. Find a park to explore
Pick a park in town that you haven't been to and go explore! Wyandotte County Lake Park has a playground, bathrooms and is central to hiking trails that surround the 400-acre lake with a marina! Pierson Park located in Midtown is a hidden gem with a lake, playground, tennis courts, and skate park. Pick up some tacos or BBQ on the way and make it a picnic to remember.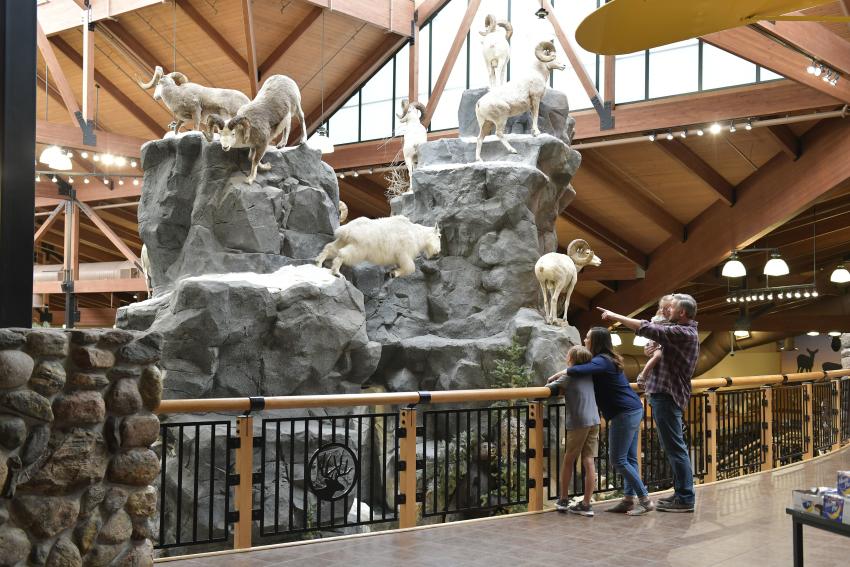 3. Enjoy the great outdoors, indoors
Spring in the Midwest can mean fickle weather. At Cabela's Kansas City you can bring the outdoor exploration inside. Kids will be all oohs-and-ahs as you wander through the freshwater aquarium, safari diorama, and 11,500 sq. ft. Mule Deer Country Museum - all at no cost!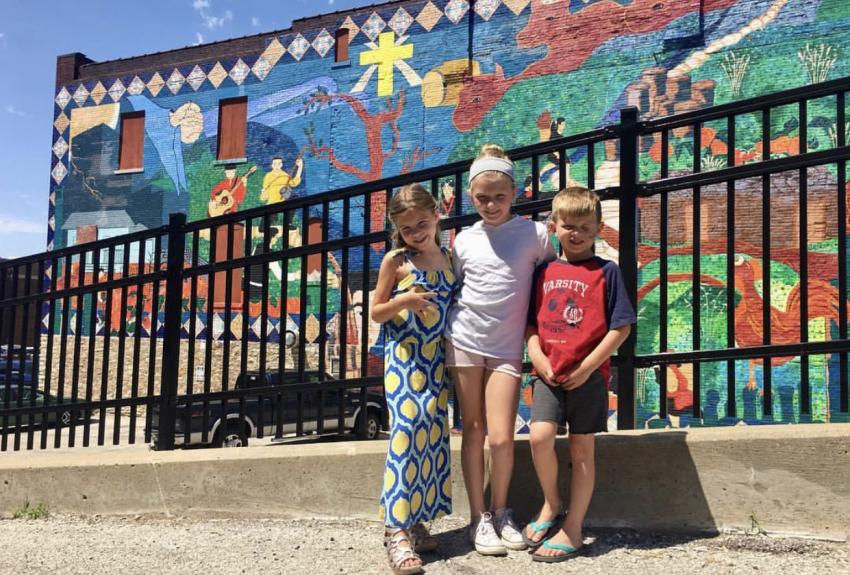 4. Learn the story of our city through a downtown street art tour
More and more visitors make it a point to snag a photo in front of the vivid murals scattered throughout the entire Kansas City area. Kansas City, KS' very own Avenue of Murals is the perfect excuse to get out, get walking and discover the history and culture of the city through art. Start along 6th & Minnesota and let this guide help you find the best spots for a street art selfie of your very own. Then hop on over to the Rosedale Area for the most recent street art storytelling with the 42nd Street Mural.

5. Brush up on your Kansas History
Springtime sales and special offers aren't the only reason to check out Legends Outlet's Kansas City on a bright, sunny day. Scattered throughout the outdoor shopping, dining and entertainment district are murals and sculptures paying tribute to famous Kansans. Snap a selfie with Amelia Earhart or pose like Maurice Green and learn a little about these legendary Kansans and their role in the state's history.