Kansas City, KS: The other Kansas City, the Dotte, WYCO, KCK, whatever you'd like to call us there is one thing no one can deny – Kansas City, KS is unlike any other city around. From attractions and museums to restaurants and shopping, we aren't afraid to stand out and those who pay us a visit often leave pleasantly surprised at what this not-so-hidden-anymore gem has to offer. Here are just a few ways Kansas City, KS does things differently.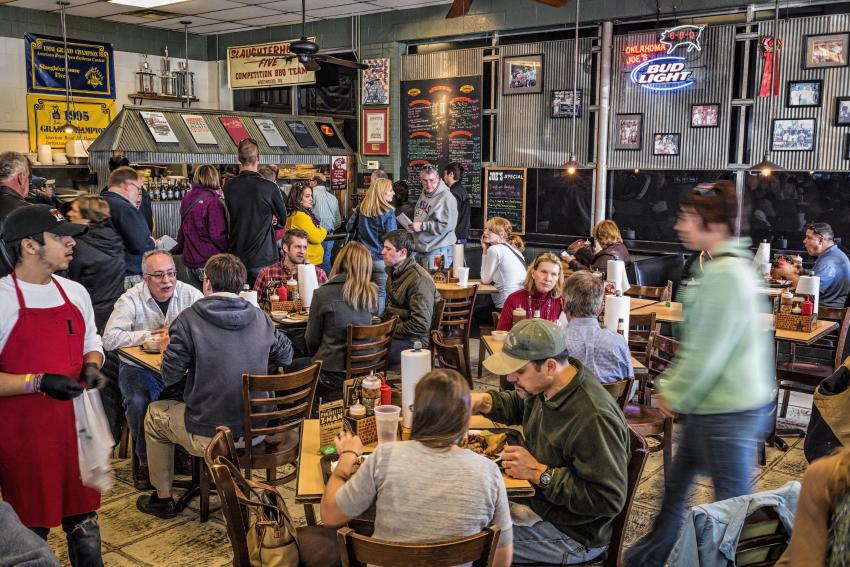 1. We eat our famous barbecue in a gas station...
 Probably one of the more obvious ways we like to form our own path here. Joe's Kansas City Bar-B-Que served in its Kansas City original gas station location is our way of life. We don't even mind the line at lunch and dinner, and sometimes in between. It's all worth it when you've got sauce dripping down your hands (fingertips dusted with Joe's French fry seasoning) as you bite into a Z-Man. Who is Z-Man you might ask? Here, let Paul Rudd enlighten you.
And our Cuban food in a minimart…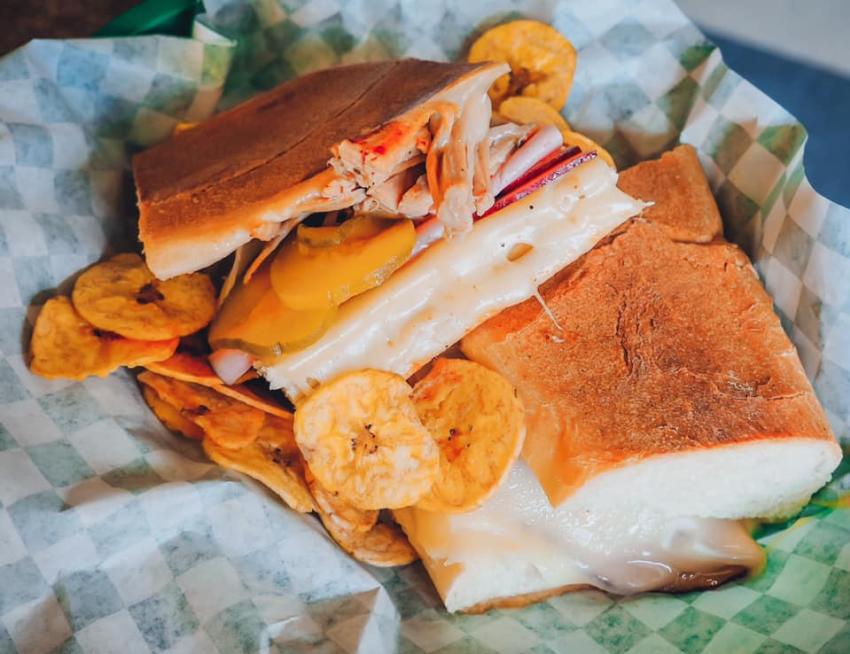 Cuban Sandwich from Chips & Coins in downtown Kansas City, KS
And on weekends, our tacos in a German butcher shop…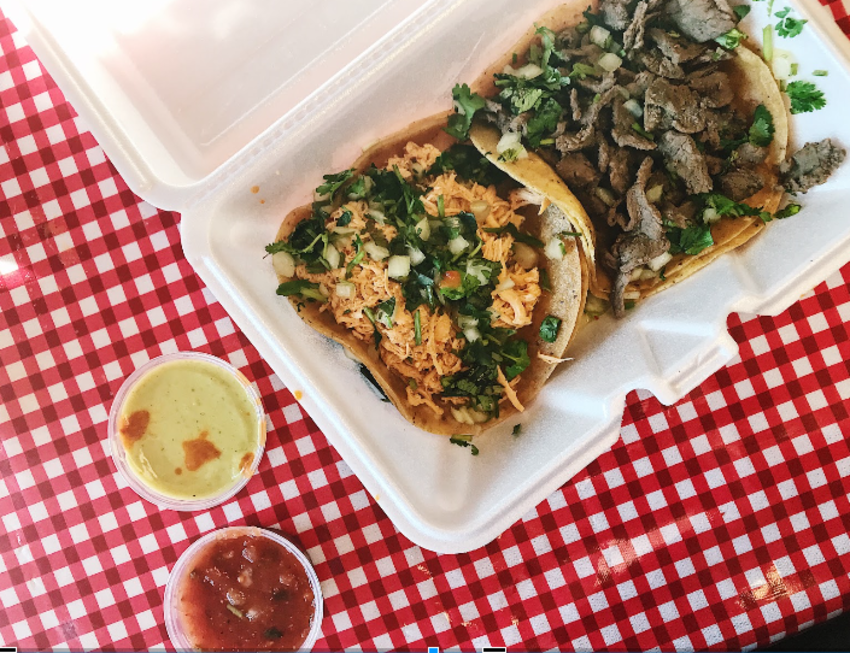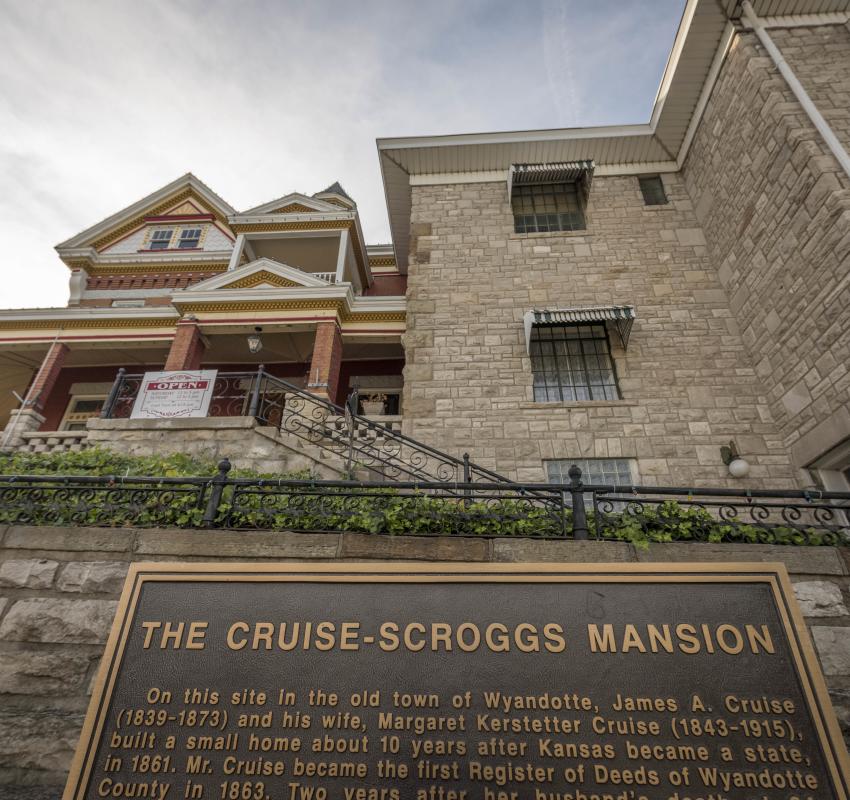 2. We turn homes into museums...
Three of them to be exact, and they all document a different part of the history of our city. The Strawberry Hill Museum & Cultural Center shares the story of the historic Strawberry Hill neighborhood where immigrants from Serbia, Russia, Croatia and Slovenia settled in the early 19th Century.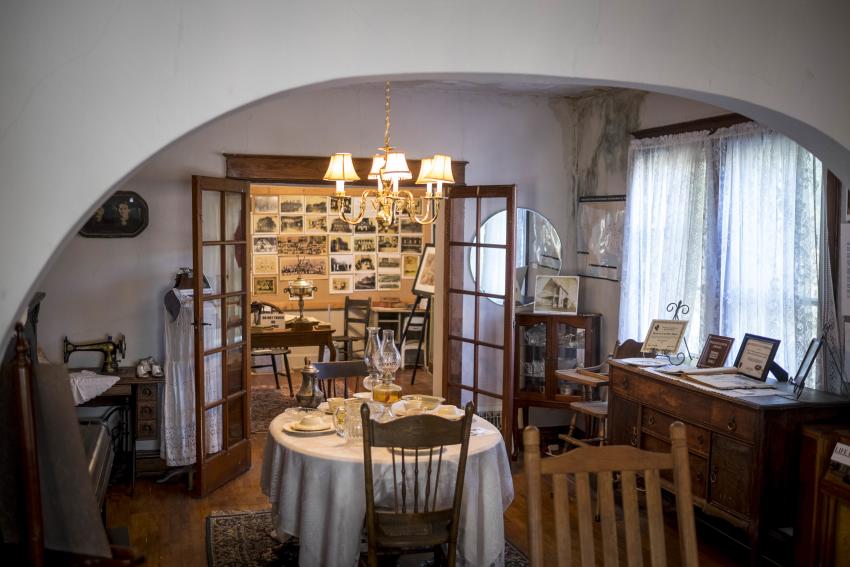 The Old Quindaro Museum shares our ties to a very impactful subject of our nation's history. As a Free State port of entry into Kansas, the Old Quindaro Townsite helped many escape Missouri, which was not a free state at the time, and link them to the Underground Railroad.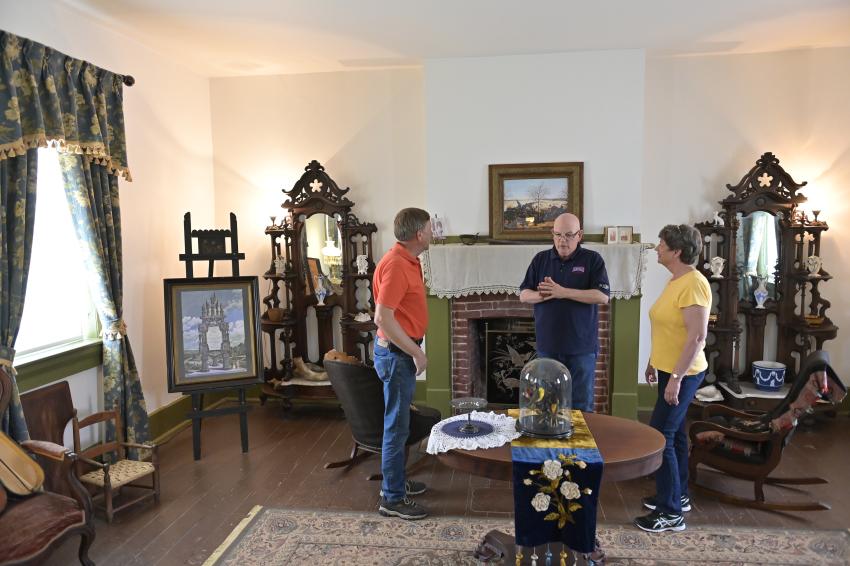 Grinter Place Historic Site, the oldest home in Wyandotte County, was once home to Moses and Annie Grinter. Moses was one of the earliest pioneer settlers in Kansas and his wife, Annie, was of the Lenape (Delaware) Tribe.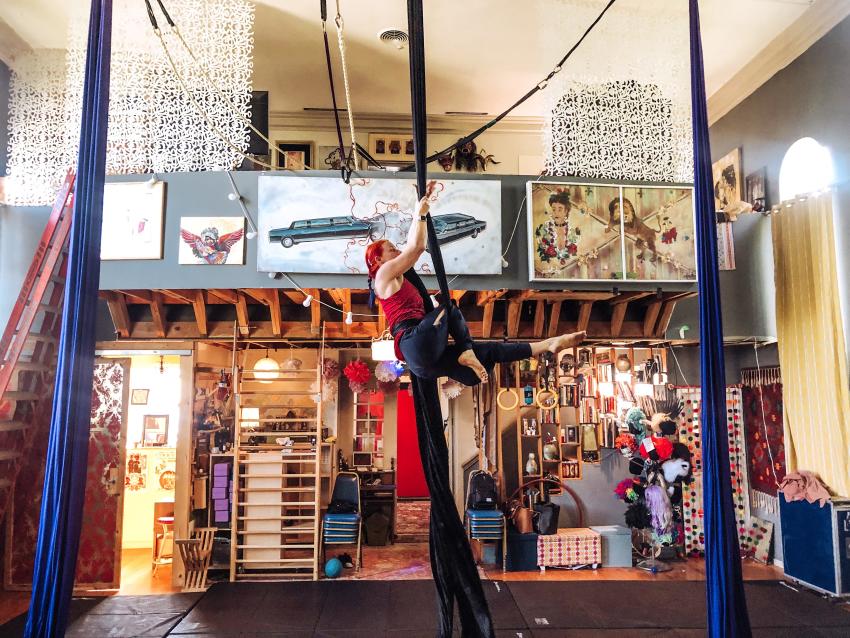 3. And churches into aerial gyms...
What can we say? We think outside of the box. Once a Russian Orthodox Church, Voler: Theives of Flight aerial gym will have you dancing on air like the secret acrobat you've always been. Beginner classes and private events are perfect for a girls' night out or adventurous date. Stretch your mind and your body all at once.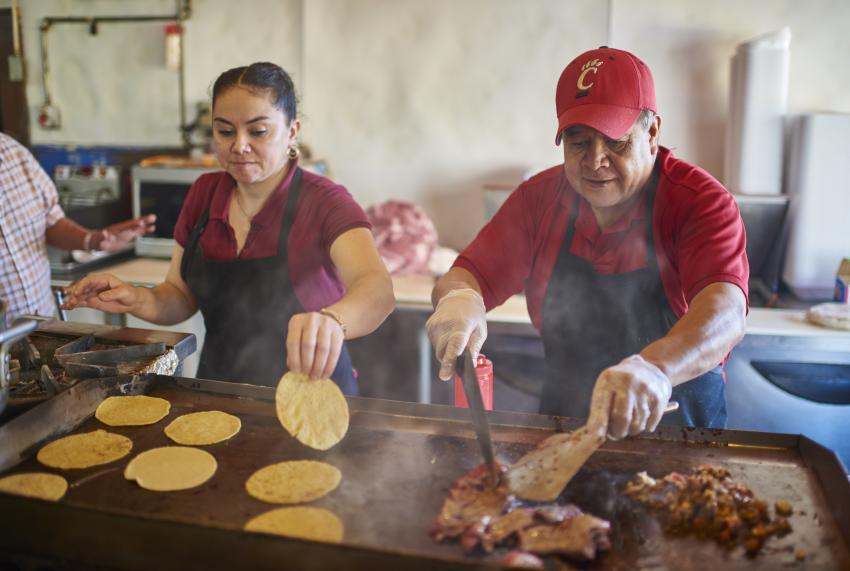 4. We are a melting pot like you've never seen before – and we've got a culinary experience to prove it...
With no ethnic majority Kansas City, KS offers an array of globally-inspired eats. Along the Central Avenue corridor and in downtown KCK you'll find authentic taquerias, bakeries and restaurants from the Central and South American Regions like El Camino Real Sabor CentroAmericano, El Torito Supermart, and Bonito Michoacan Bakery. Head to the KU Med Area for the best bowl of pho you've had in your life at Vietnam Café.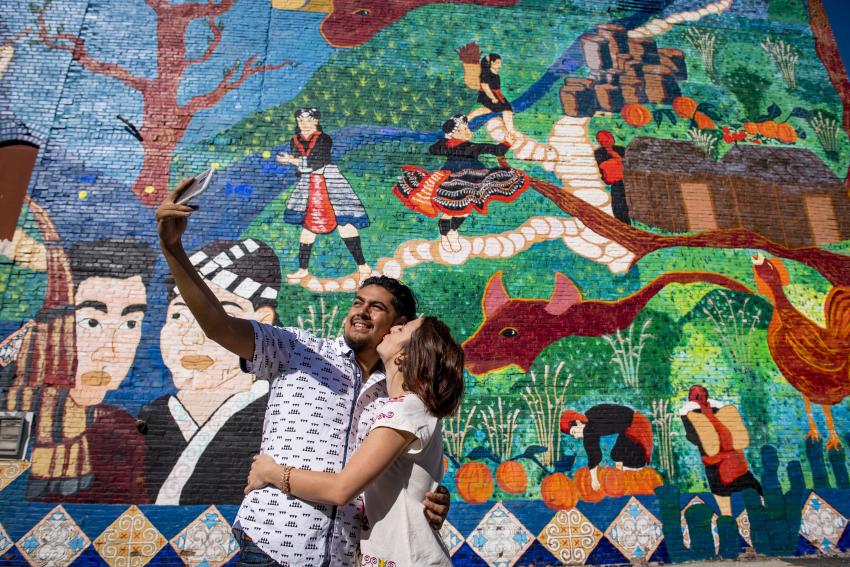 5. And an arts and culture experience too...
The story of our city is told through vibrant street art scattered throughout Kansas City, KS whether it be along the Avenue of Murals in downtown, outside the hip Splitlog Coffee Co., tucked away in the Argentine neighborhood or showcased in Rosedale with the new 42nd Street Mural, a project that invited communities members to help in its design and creation.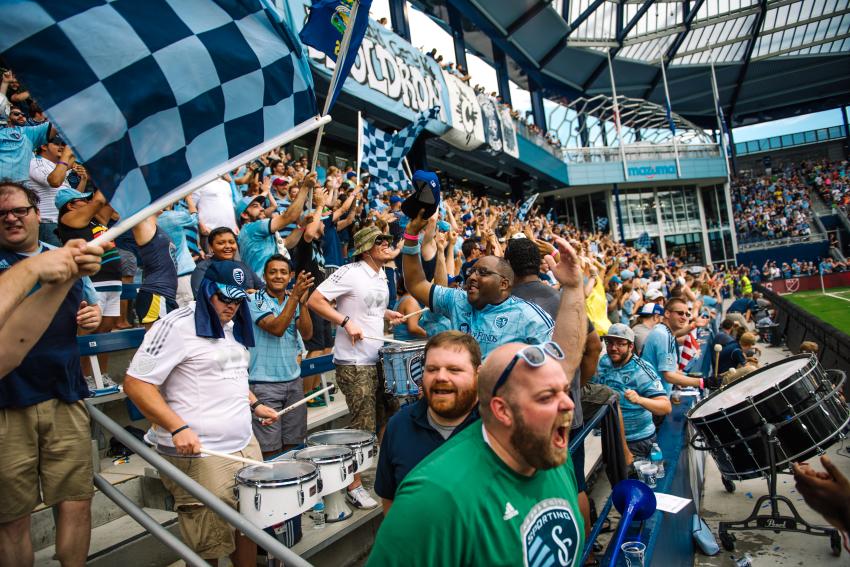 6. "Blue Hell" is a place we want to be...
Once you experience Sporting Kansas City from the KC Cauldron, you'll never want to watch a match any other way! With the energy brought on by the constant chanting, stomping and high-fiving, you'll be declaring "No Other Club" in 90 minutes or less.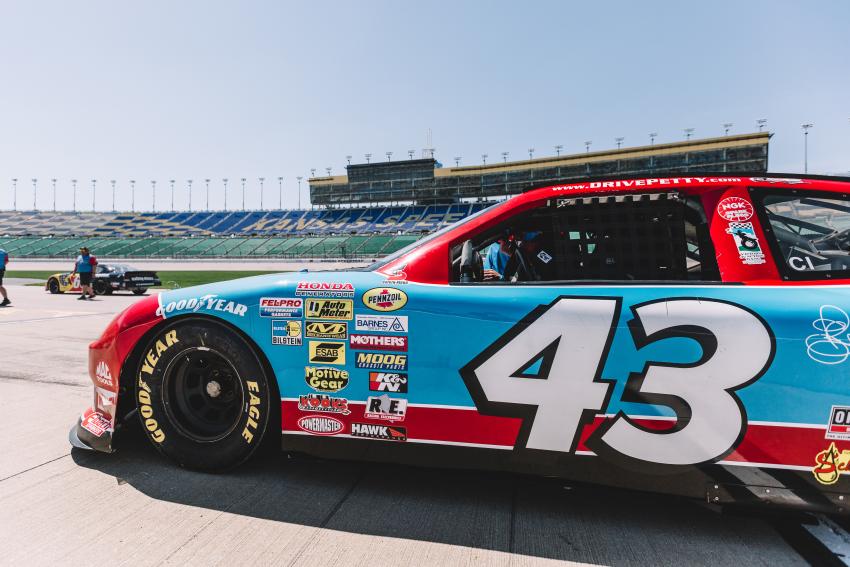 7. We'll put you in the driver's seat...
We don't just watch NASCAR racing from Kansas Speedway, although twice a year we welcome people from all 50 states and more than 12 countries to do so. We suit up and get in the action on the track with the NASCAR Racing Experience.
Ready to pick your feet up off the ground for a little more high-flying fun? That's what Zip KC is for.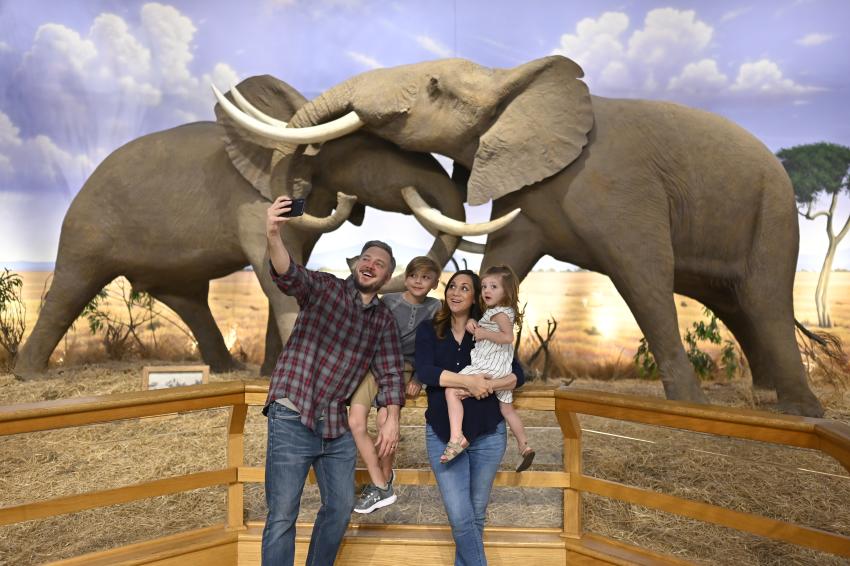 8. We'll take you on an adventure around the world...
Whether it's a romantic weekend in Camelot or tropical island themed suite at Chateau Avalon, or a family afternoon exploring the safari display at Cabela's, either way you'll be looking down at Toto and questioning if you're in Kansas anymore.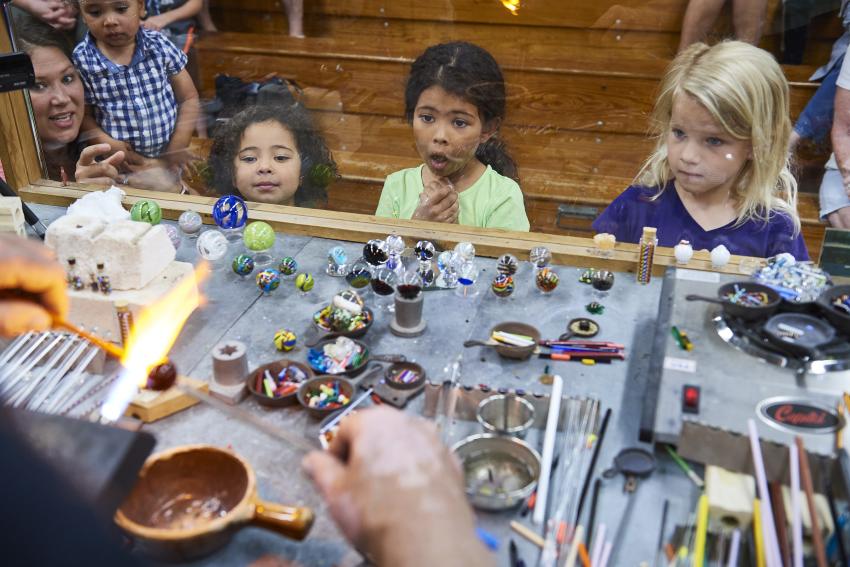 9. Or even to the moon...
The long-time locally loved Moon Marble Co. is as eccentric as a vacation stop gets. The quirky toy and trinket store welcomes in thousands of visitors every year to explore the shop, meet world-renowned glassblowing artists and discover the fiery process of making glass marbles.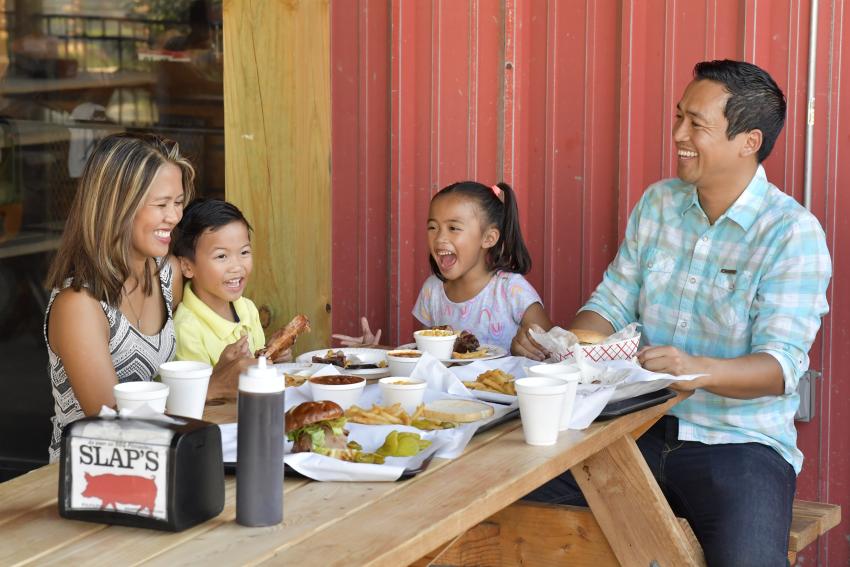 10. But most importantly, we'll make you feel like you're at home...
Midwest hospitality is strong with us and we want you to love Kansas City, KS like we do. From families running restaurants like the Pearce family of Slap's BBQ and Brunetti's at Italian Delight, to beyond affordable kid-friendly activities and seemingly infinite options of places to rest your head while still being close to all the excitement that goes on here, Kansas City, KS will quickly go from just another vacation spot to your home-away-from-home. Come see what we're all about.
Don't miss out on a moment of 2020 in Kansas City, KS! Keep up with us by subscribing to our monthly e-newsletter today!