Escape to serene scenes, quiet trails and find that breath of fresh air you need in Kansas City, Kansas 

Wyandotte County Lake & Park 
Wyandotte County Lake & Park is spread out on more than 1,500-acres of natural beauty, making it just the spot you need for a scenic drive or any peaceful outdoor activity. Here you will find 15 miles of rolling trails throughout the wooded hills of the park. With plenty of shade and spots to rest, you can enjoy a family picnic accompanied by a lakeside view.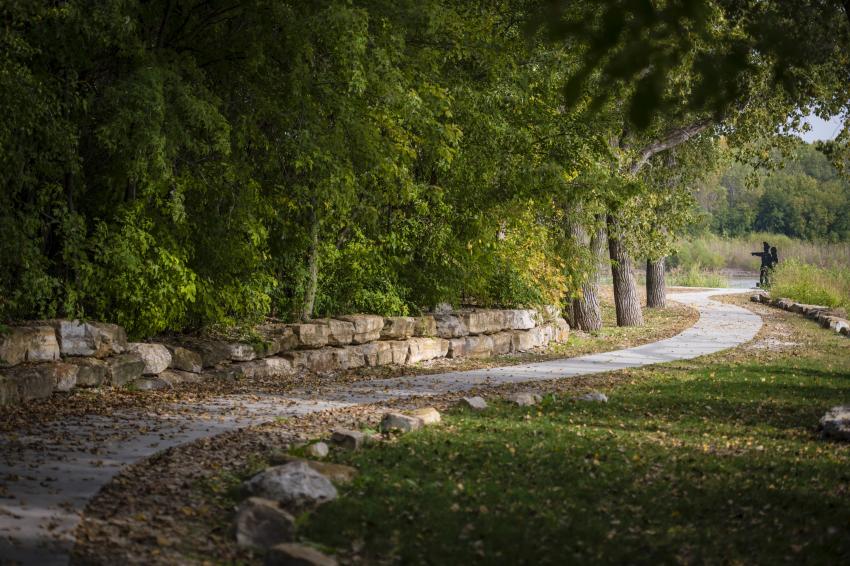 Lewis & Clark Park at Kaw Point
Speaking of views, it's a local secret one of the best views of the downtown Kansas City skyline can actually be found on the Kansas side of the metro. Lewis & Clark Park at Kaw Point lets you take a stroll back in time. Here, famous explorers Lewis & Clark stopped to camp along the Kansas and Missouri rivers on June 26-28, 1804 on their way to the Pacific Ocean. Throughout the year, many species of animals call the park home including: bald eagles, blue heron, falcons, ducks and deer. The Woodsweather Bridge connects to a longer walk along the Riverfront Heritage Trail, a 15-mile pathway that winds through the oldest and most historic parts of the Kansas City area.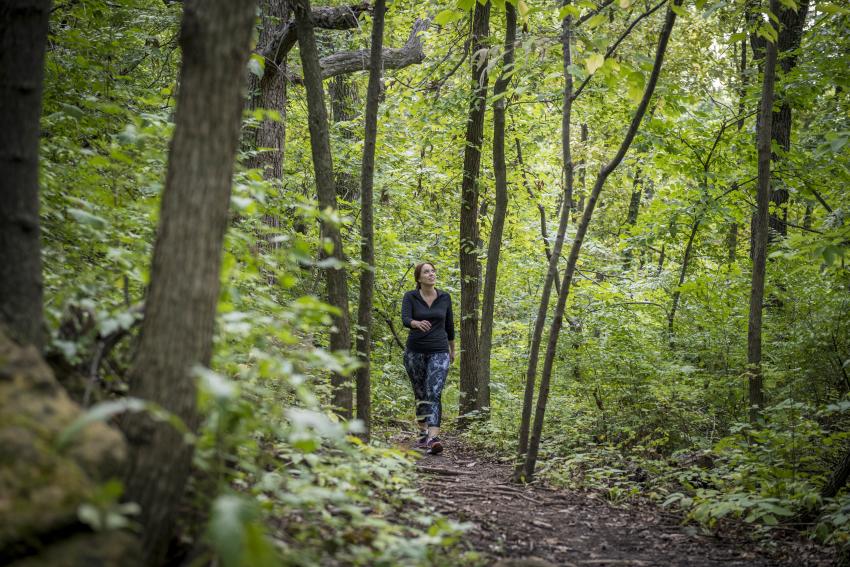 Rozark Nature Trail
Tucked away in the Rosedale neighborhood is the Rozarks Nature Trail, which provides 4.5 miles of an outdoor oasis right outside the urban core. The singletrack, natural surface trail starts at the Rosedale Memorial Arch, another hidden gem fit for a family picnic with a view. The trail takes you to the Gnome's Garden trail. Here you will find fascinating rock formations that will have you pondering the natural spirits that live within them.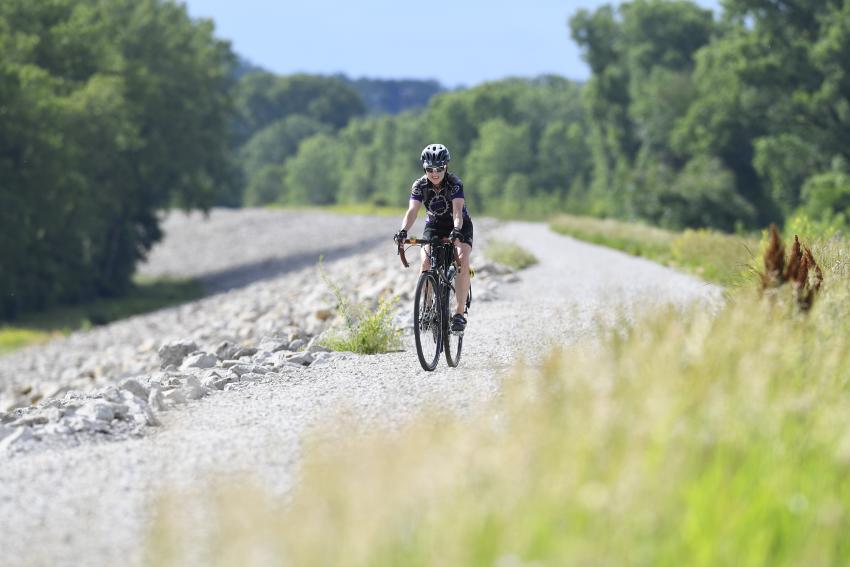 Armourdale Hike & Bike Loop: Island View Loop
For those seeking out quieter bike paths with kids, the Armourdale Hike & Bike Route: Island View Loop is a 1.3-mile gravel trail that runs along the Kansas River. You can find accress to the route under the Kansas Avenue Bridge. Along the trail you'll catch a view of an island on the river that's home to nesting eagles throughout the winter.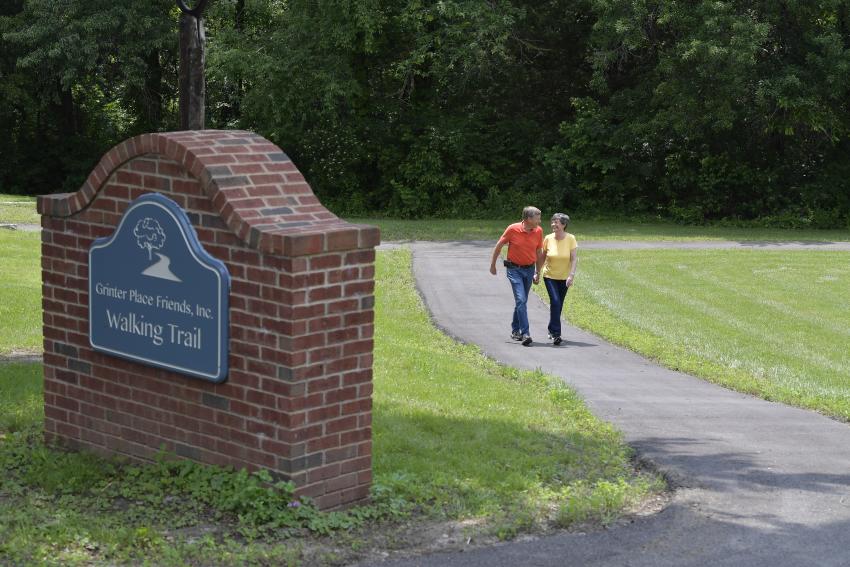 Grinter Place Walking Trail 
Find your peace along the isolated Grinter Walking Trail, found on the grounds of the Grinter Place Historic Site. The quarter-mile trail is asphalt and perfect for all ages and capabilities. Benches are located along the trail, making it an ideal spot to get away and reflect. 
Find more outdoor ideas through our virtual tours of parks and historical sites all throughout Kansas City, KS. View all virtual tours here.
Looking for even more vacation inspiration? Flip through our 2021 digital visitor guide.