Making more time for family is always something we strive for during the holidays and in the New Year. What better reason to gather together than to fill your bellies with food and laughter? These Kansas City, KS restaurants are locally-owned and will have your entire family licking their plate clean!
Fritz's Railroad Restaurant has been lighting up the faces of kids (and parents) in Kansas City for generations. Nostalgia is the name of the game here with chocolate shakes, greasy cheeseburgers and crinkle-cut fries. Slide into a booth at this railroad-themed diner and prepare for a dining experience created to be shared with your little loved ones. Put on a conductor hat, place your order with the telephone at your table and wait for your meal to be delivered by one of the trains choo-chooing up above.  
Other Locations: Fritz's Crown Center, Fritz's Shawnee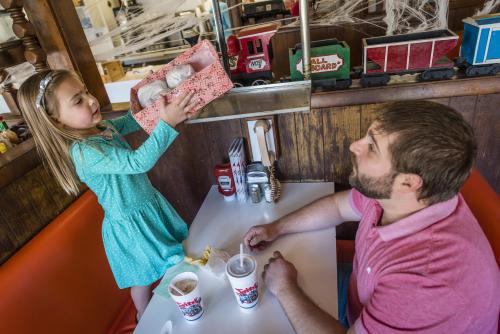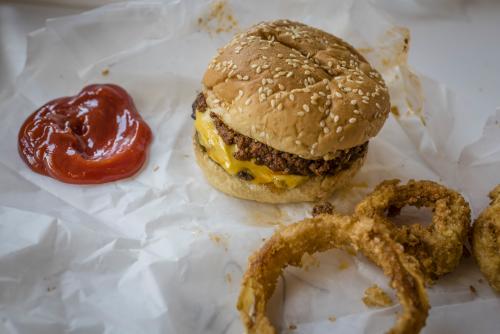 Kansas City, KS has been making a name for itself in the taco scene for a while now, but tiny taco shops can be a tough place for a big group to spread out. Taco Republic gives you the best of both worlds with its spacious seating and modern Mexican street food. When the weather turns warm the giant picnic tables and patio at Taco Republic are ideal for kicking back and enjoying cold beverages and lawn games.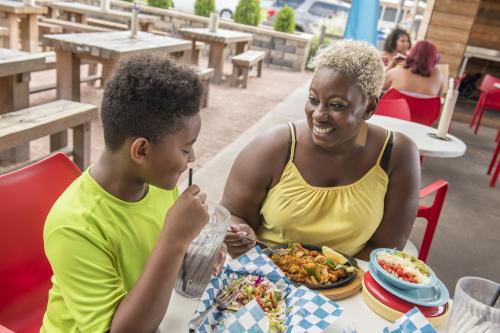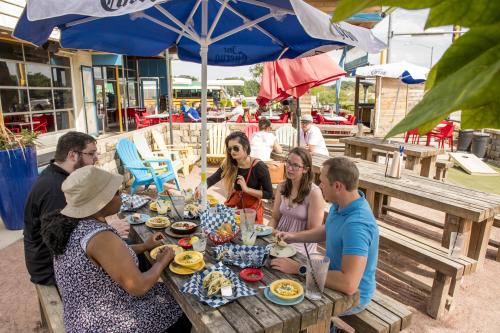 No matter your age, pizza seems to be the dish everyone can agree on. Which toppings to choose is a different story. 1889 Pizza Napoletana offers the perfect sized pizza to be a personal or for the younger crowd to share. Ingredients are fresh and great for expanding your pizza pallet, while the pie itself is still the tasty, chewy dish everyone craves. Not only is 1889 a hip yet kid-accommodating restaurant, it also offers pizza making classes for all ages throughout the year. Bon Appetit!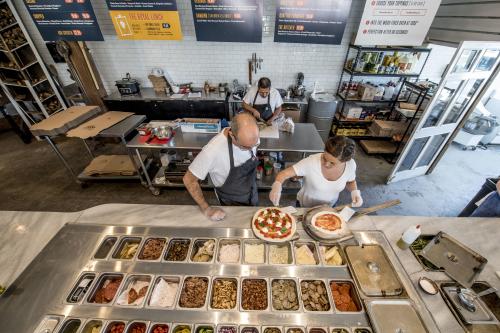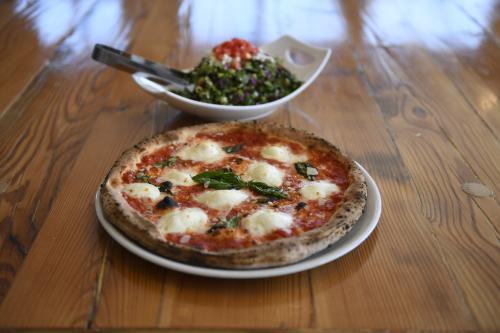 Tuck a napkin into your shirt and pass the burnt ends! Digging into Kansas City barbecue is a finger-licking good experience wherever you go, but growing popularity of the delicacy can make for noisy, crowded dining. Slap's BBQ in the Strawberry Hill Neighborhood of Kansas City, KS has found a solution to that! Families and larger groups can enjoy eating family-style on the big, heated patio any time of the year. Just make sure to order a large enough side of the creamy mac-n-cheese with bacon for everyone to share!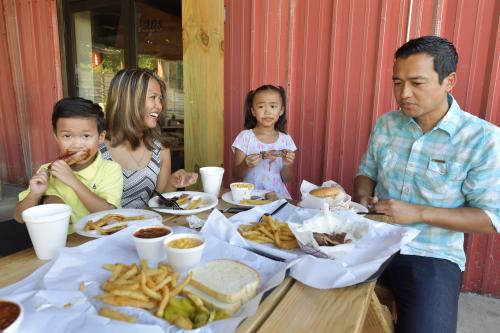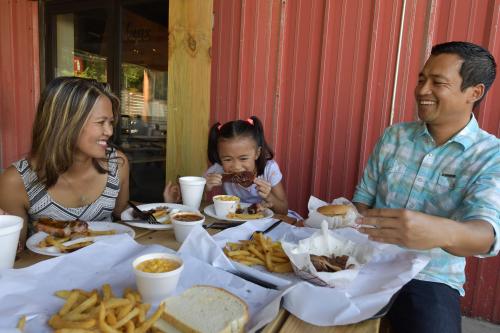 Discover even more family dining options here!