This year I want to focus on trying new places and supporting local business as much as possible. I was planning a trip to Bonner Springs and I found myself in the cutest little coffee shop! Third Space was the perfect place to spend the morning reflecting and goal setting.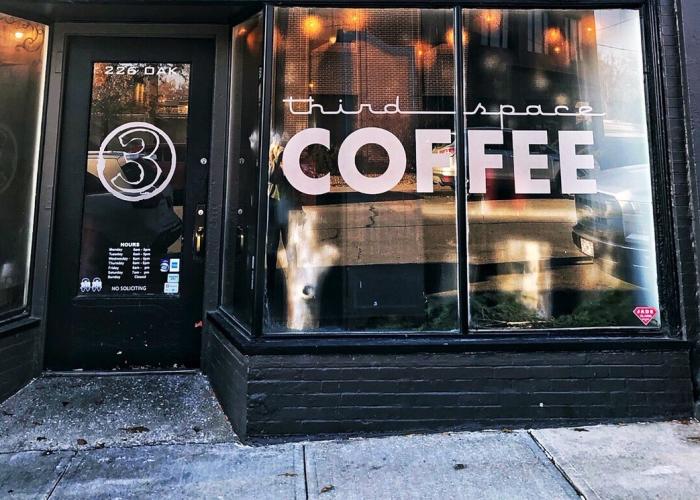 Third Space Coffee is a coffee shop tucked away in the charming town of Bonner Springs, KS. I hadn't spent much time in the area before my visit but I was blown away Third Space Coffee and by the darling shops on Main Street.
Third Space is clearly the town's favorite meeting spot. We walked into a packed house, and even though it seemed like everyone knew one another, people made us feel welcome. And not just the employees! Guests were talking to us like we were friends and it made the coffee shop feel more like someone's living room. The menu is small but mighty. We tried the new breakfast sandwich, the eggs and bacon, and a delicious cherry coffee cake alongside one of the best lattes I have had in a long time.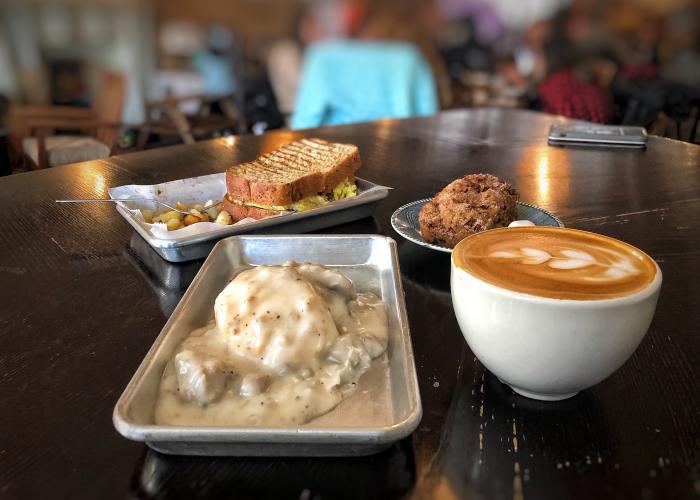 After coffee, we saw a woman putting a sign out for the antique shop below called Th Small Hinge so we went below Third Space to check it out. The shop was absolutely adorable and all of the proceeds of the store goes to a local charity - with the idea that it just takes a small hinge to move a big door.
Third Space seems to be a pillar of Bonner Springs and it's the perfect place to go if you want to immediately feel immersed in the community. The food and coffee were great, but the people made it that much better! Plan a trip to Bonner Springs and make sure it starts with a cup at Third Space Coffee!