"Life moves pretty fast. If you don't stop and look around once in awhile, you could miss it." 
A nod to the classic film Ferris Bueller's Day Off, which exemplifies the art of living life to its fullest: Be spontaneous, rebel against your normal routine, and plain and simple, just HAVE FUN! And, what better way to stimulate the senses in Kansas City than by placing yourself in the passenger seat of an authentic NASCAR car as a professional driver reaches speeds of 170mph and sends your heartbeat through the theoretical roof! 
Recently, I participated in my second lifetime experience being the NASCAR Racing Experience passenger (1st --> Chicagoland Speedway), getting my adrenaline rushing and my heart r-r-racing. And, It. Was. Fast. Like tears rolling out of the corners of my eyes, fast. 0 to 100mph in SECONDS, fast! While I have not yet driven the race car myself (can't drive a manual #sigh), the Ride Along gets you up to speeds faster than I imagine I could ever brave myself to reach in the driver's seat. So, from my point of view, the Ride Along is THE perfect introduction into the world of a firsthand NASCAR experience.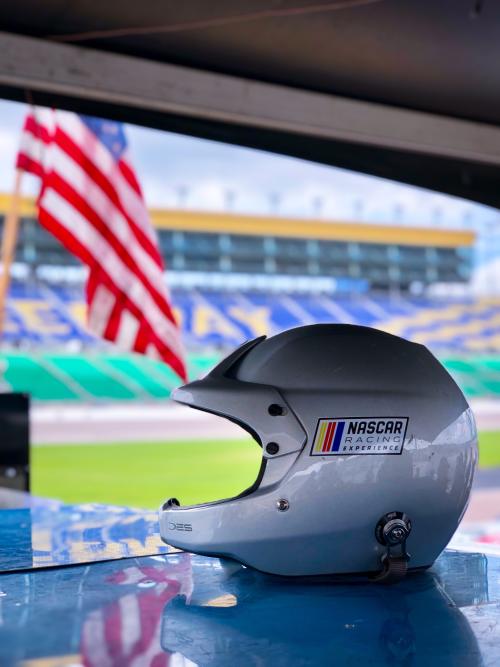 The NASCAR Racing Experience offers upwards of 10 different packages to choose from, ranging from $149 to $3599 per person. You decide whether you want to ride shotgun for 3 Speedway laps as you grip the interior of the car amidst maximum speeds, and as your driver navigates the steep turns up and down the track, or go all out and throw yourself in the driver's seat, taking the speedway by storm for 40+ back to back minutes, multiple pit stops, and one-on-one feedback from your personal spotter. Any option you choose allows you to step into the NASCAR coveralls and complementary helmet to bring the experience to life even further (and, well, safety!).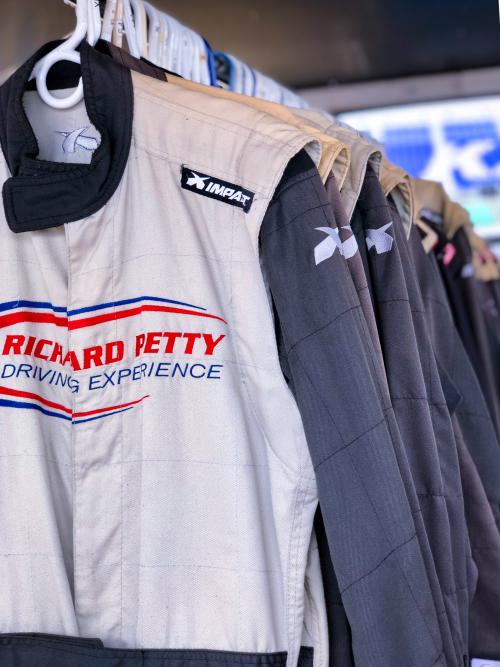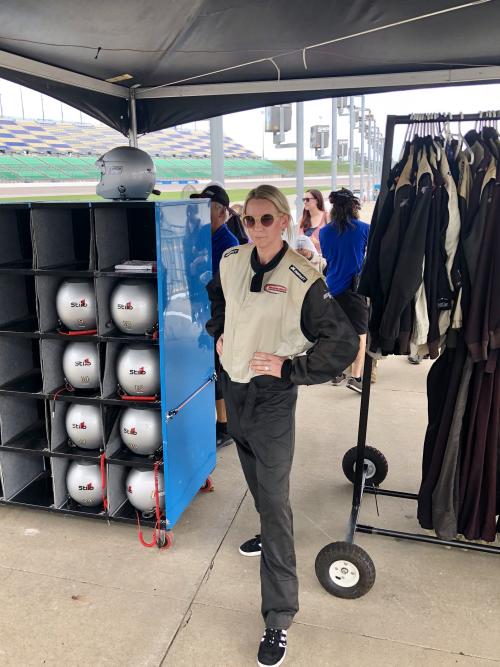 So let's talk about the general misconception I had before I was introduced to NASCAR; that it wasn't up "my alley." That it wasn't my "classic" sport to get into. That it was boring, long, and a profiled "Ricky Bobby" hobby. Newsflash: I'm a cosmopolitan, fashion loving, bourbon drinking, world travelling girl next door who can, and does appreciate ALL things adventurous, unique, and exhilarating! So yeah, once I was introduced to NASCAR, it quite literally became my new semi-annual favorite pastime, and the NASCAR Racing Experience is one of the most unique, unexpected, and once in a lifetime gifts and investments you can make. TRUST ME! And, if you are fearful of speed or feeling out of control, join the club my friends, but put yourself up to the challenge to push your personal limits and you'll find a surprising and much appreciated freedom that comes with the conclusion of this opportunity.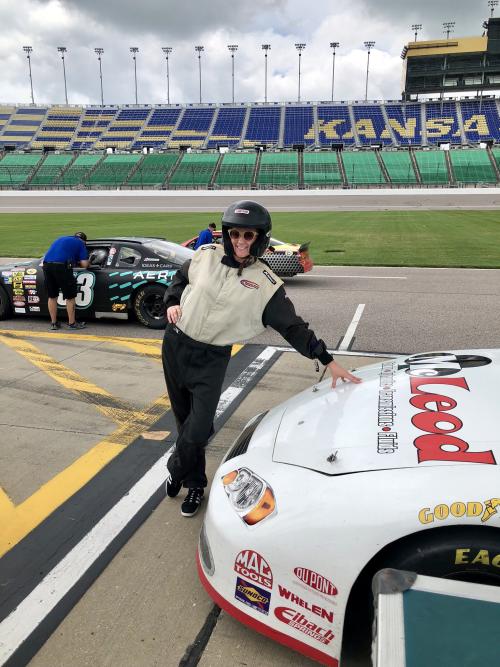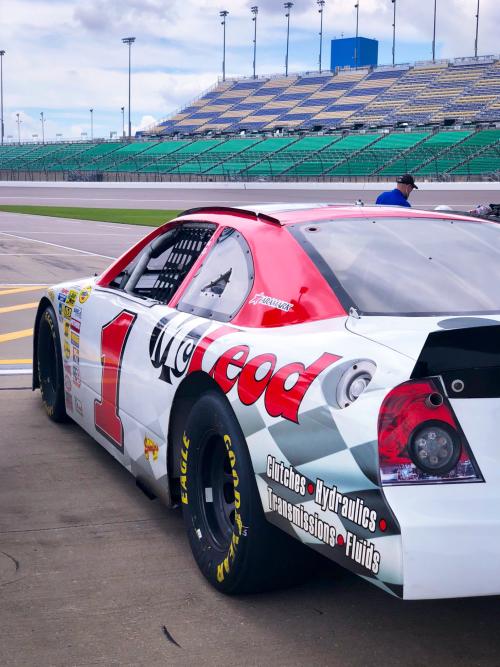 The Kansas Speedway is conveniently located in Kansas City, KS, and is one of 16 national speedways. Reservations are required, and photo opportunities are available for purchase, including the in-car video of you and your professional driver at play. Take your turn and check racing stock cars off your bucket list!