I have a confession to make - I grew up a Missouri girl. I lived in Kansas City, MO and went to school in Kansas City, MO and didn't have many reasons to cross the border. My entire life seemed to be in my Missouri bubble and I had no idea what I was missing on the Kansas side of town! My grandpa had grown up in Wyandotte County, and he can still name what block everyone lived on and where all the churches were. He is a history buff, so I grew up hearing about Lewis and Clark and John Brown and all of the other influential men and women who made an impact on KCK. I could sit and listen to his stories for hours! It was until I moved back to Kansas City after college that I started exploring all of the neighborhoods he had been telling me about. So of course, I was thrilled when Visit Kansas City Kansas asked me to be their "off the beaten path" blogger this year! I love any excuse to spend more time in the city my family came from. 
If you know me in real life, you know my love for authentic Mexican food runs deep (thanks, Mom!) - so when I walked into El Torito, I knew I was in luck. El Torito is 50% supermercado (supermarket), 50% taqueria and 100% out-of-this-world good. You know you are in the right place when the vast majority of patrons are speaking Spanish! We started off by exploring the market side of the building and it was so interesting to see all the authentic snacks and pastries. Our time in El Torito was a cultural immersion without ever leaving home. It honestly felt like we had crossed the border - and I don't just mean State Line!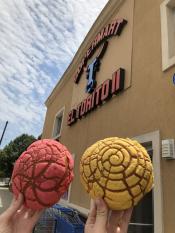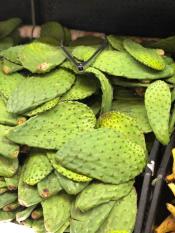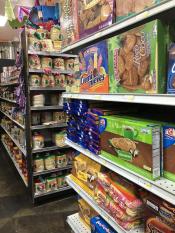 After our time in the market, we had worked up a serious appetite! We made our way through the crowd and into the taqueria part of the building where we were quickly brought some of the best chips and salsa I have had in my life - and I take my chips and salsa VERY seriously! The menu had everything from street tacos, to burritos, to fajitas and so much more. All of it authentic and delicious. We went with the Pollo a la Mexicana and a chicken burrito and it was love at first bite. To wash it all down, I ordered a licuado de fresa which is like a strawberry shake/smoothie hybrid. Clearly, I can't recommend El Torito enough!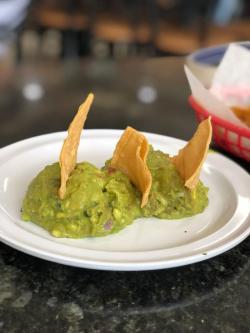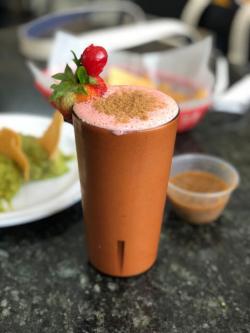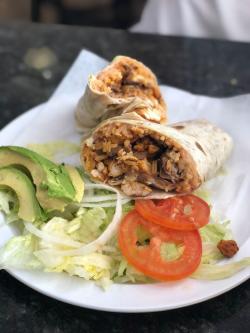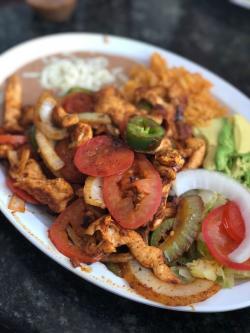 After our Mexican feast we made our way to Kaw Point to meet up with KC Kayak and Canoe to embark on the "Five Bridge Tour" down the Missouri River. I have to admit… I was a little nervous about kayaking the mighty MO! KC Kayak and Canoe handled everything from the kayak rentals to transportation and life jackets (which gave me a little peace of mind!). Once we were in the water, I realized how wrong I was to be worried. It was the most peaceful hour of my day and seeing Kansas City from that perspective is something I will never forget. It was the perfect end to an afternoon in one of the most historic parts of town. KCK - I can't wait for our next adventure!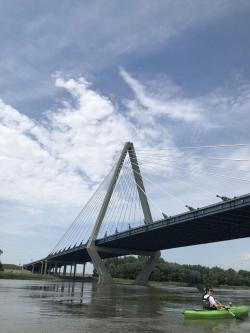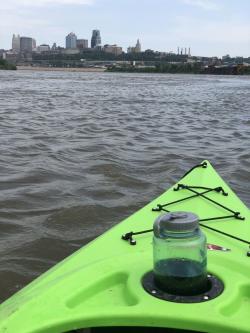 Keep up with what people are doing in Kansas City, KS! Subscribe to our blog here.