Planning a date night in? Serve up the perfect mix of sweet and heat with this Chocolate Marshmallow Martini recipe from The Mockingbird Lounge in the historic Strawberry Hill neighborhood of Kansas City, KS.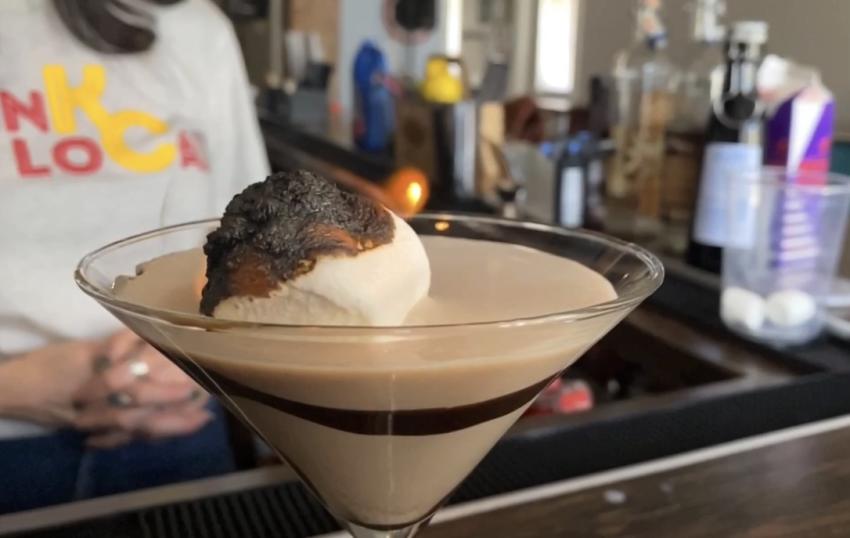 Bar Tools:
16 oz glass
Cocktail shaker
Strainer
Jigger
Blow torch or lighter (optional)
Ingredients (makes one):
1 ½ oz 360 Double Chocolate Vodka
1 ½ oz 360 Madagascar Vanilla Vodka
1 oz Irish cream liqueur
1 oz Heavy cream
Jumbo marshmallows
Chocolate Syrup
Ice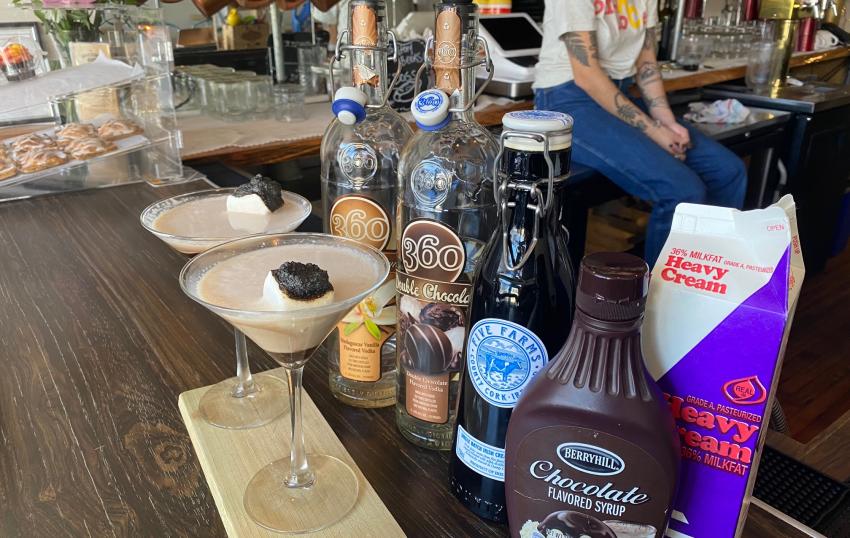 Steps:
Fill up 16 oz glass with ice. Using jigger to measure, add in 360 Double Chocolate Vodka and 360 Madagascar Vanilla Vodka to glass.
Next add in 1 oz of Irish cream liqueur and 1 oz of heavy cream.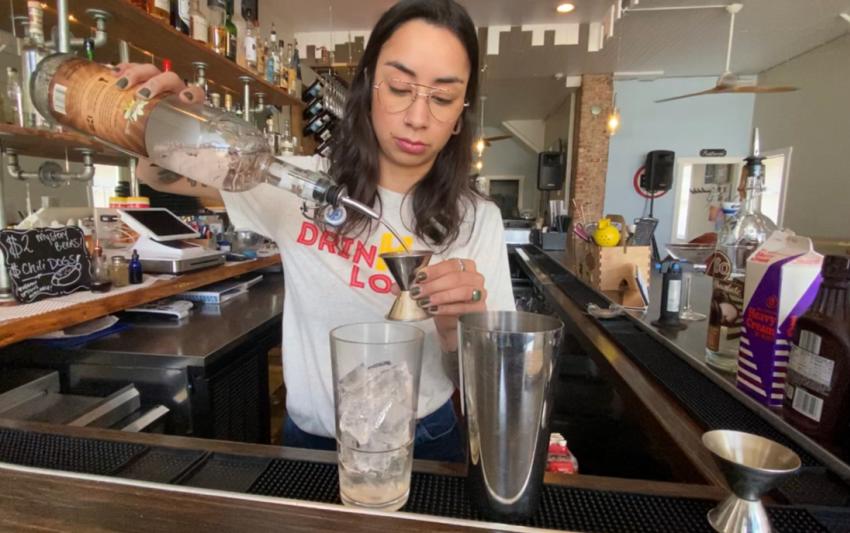 Add in a dash of chocolate syrup. For additional sweetness, chocolate syrup can also be swirled into martini glass.
Shake up/mix ingredients with 16 oz glass and cocktail shaker. Pour mixture into cocktail shaker.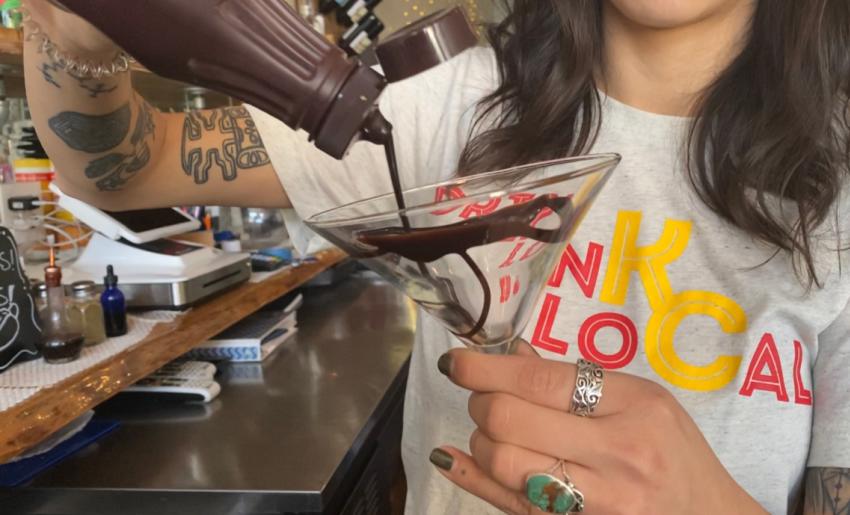 Placing strainer on top of cocktail shaker to filter out ice, pour mixture into martini glass.
Add one jumbo marshmallow on top of martini.
Use lighter or blow torch to toast marshmallow for three seconds.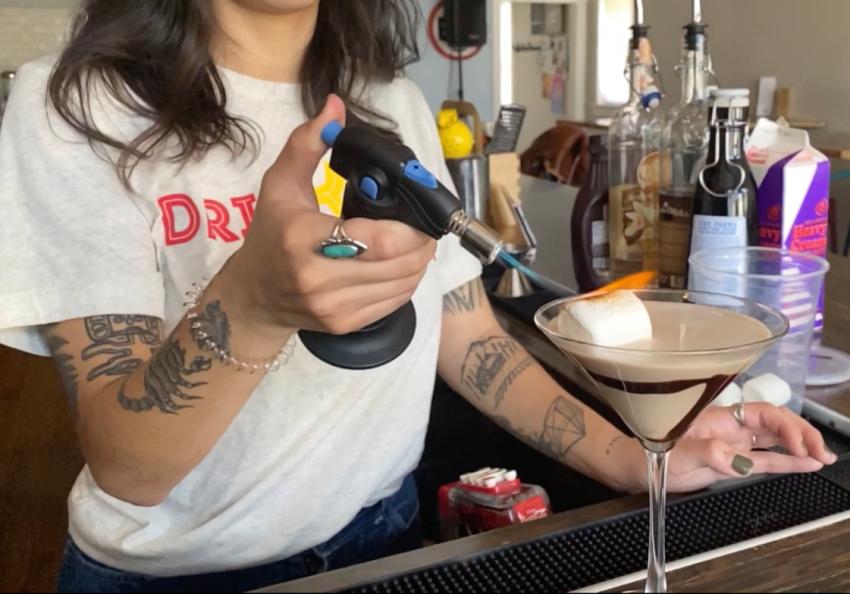 Enjoy!
For more cocktails like this, visit The Mockingbird Lounge in Kansas City, KS.
Find even more date night ideas in Kansas City, KS here.