For generations, communities of varying ethnicities settled in Kansas City, KS creating a destination of diversity. The mix of cultures can be experienced through historical sites, annual events, local makers, artwork and our culinary scene. 
Perhaps the most notable influence on our city's gastronomy comes from the LatinX community of KCK. No matter where you are in the city, there's a good chance you're about 10 minutes or less from an authentic Mexican taqueria. Neighborhoods with close proximity to the railroad and the meat-packing industry in the West Bottoms, such as the Armourdale and Argentine neighborhoods, saw an influx of people immigrating from Mexico for work between 1910-1920. Over time the community has grown and expanded its influence all over the city into areas like the Turner neighborhood, downtown KCK and the Central Avenue corridor. Central Avenue extends along several blocks of LatinX-owned businesses, offering anything from retail, bakeries, meat markets, taquerias and more. 
The KCK Taco Trail aims to showcase the beloved dish featured at 47+ eateries all over Kansas City, KS, through an interactive passport program where you can check in at restaurants and redeem prizes. Participants can simply sign up for the trail to get started. No app downloading or purchasing of a printed piece required. Here's a look at some of the stops you'll come across in various neighborhoods along the KCK Taco Trail. 
Kansas City, KS South
The no-frills breakfast and lunch spot, Ninfa's Tortillas and Taquerias, has been a staple of the Armourdale neighborhood since 1988. It's known and loved by the surrounding community for its house-made tortillas done fresh daily and served to each and every customer who walks through the door. Taco types include carnitas, pollo and ground beef.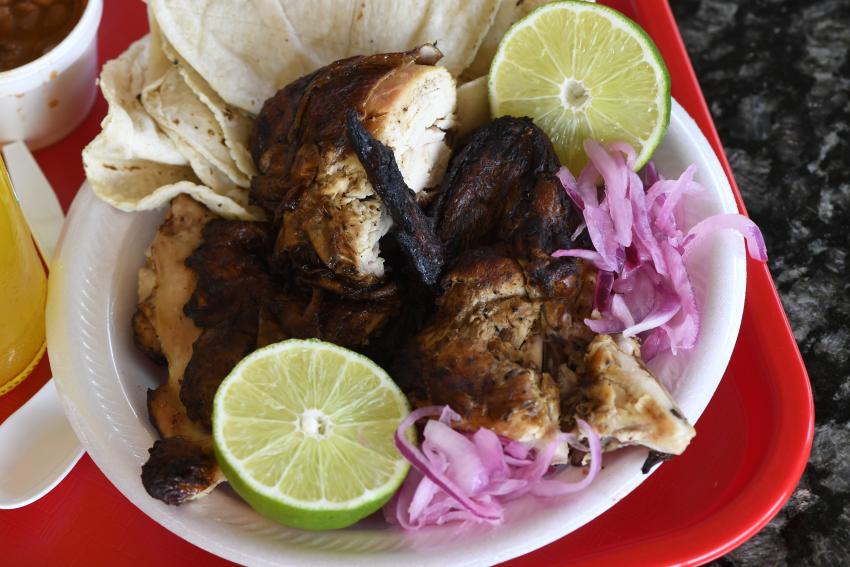 Kansas City Yelp-ers rave over El Pollo Rey, also in Armourdale, which offers a DIY alternative to getting your taco fix. The menu is small, only offering half and whole chickens and buffalo wings, but the flavor is larger than life. Just pulling up to the parking lot at El Pollo Rey will have your mouth watering with the scent of the freshly smoked chicken filling the air. Construct your own tacos with accoutrements like pickled onions, lime and charro beans.  
Pop on over to the Argentine neighborhood and you'll find Pepe's Carnita's. The humble local spot is praised for its namesake dish. You'll want to arrive early for the fall-off-the-bone carnitas, as the restaurant does sell out. 
Downtown Kansas City, KS 
To the northeast you'll find taquerias lining the streets of Central Avenue and downtown's main street, Minnesota Ave.
Bigger in size than most taquerias, El Torito Supermart on Central Ave is a bustling restaurant and market with an extensive selection of authentic eats. Tacos listed include a wide variety of options like nopal, lengua and buche.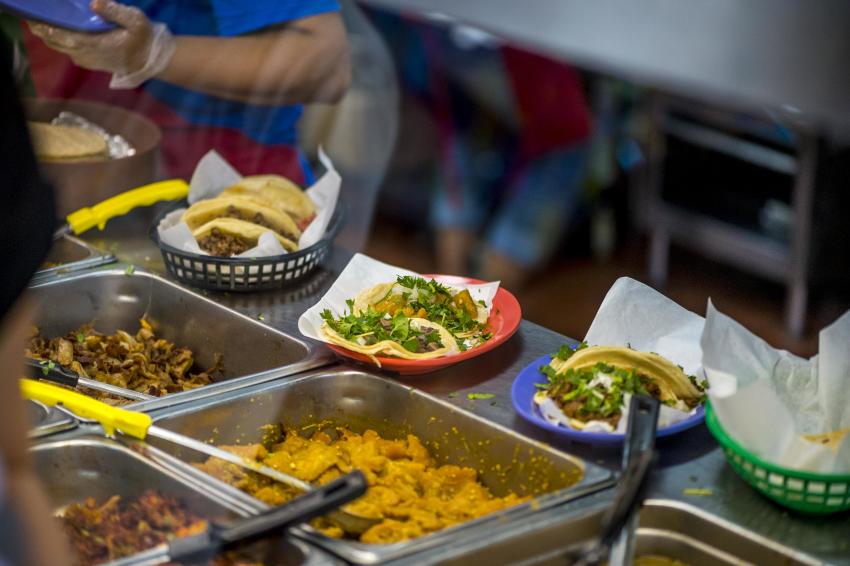 El Bonito Michoacan on Minnesota Avenue is another market-taqueria hybrid with a large sampling of taco types to choose from. One of the more well known spots among the Kansas City metro, Bonito Michoacan offers barbacoa, chicharron, tripa, discada, and more. Order at the counter and take it to go or dine-in, and don't forget to stop by the Bonito Michoacan Bakery to finish off with something sweet.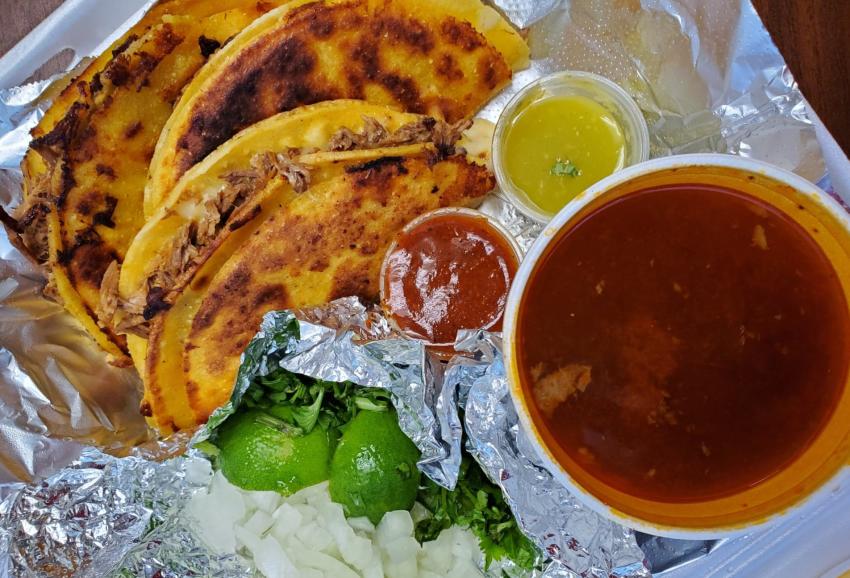 You've probably noticed birria tacos gaining fame on your social media feed over the last year, and you can try the tasty fad just outside of downtown KCK. El Menudazo KC is home of $2 Taco Thursdays, which sells out almost every week. Line up for the lamb or beef birria tacos: flavorful meat wrapped up in two fried shells with a gooey layer of cheese in the middle. Tacos are served with consomé, a rich broth made from the drippings of the meat. 
Midtown Kansas City, KS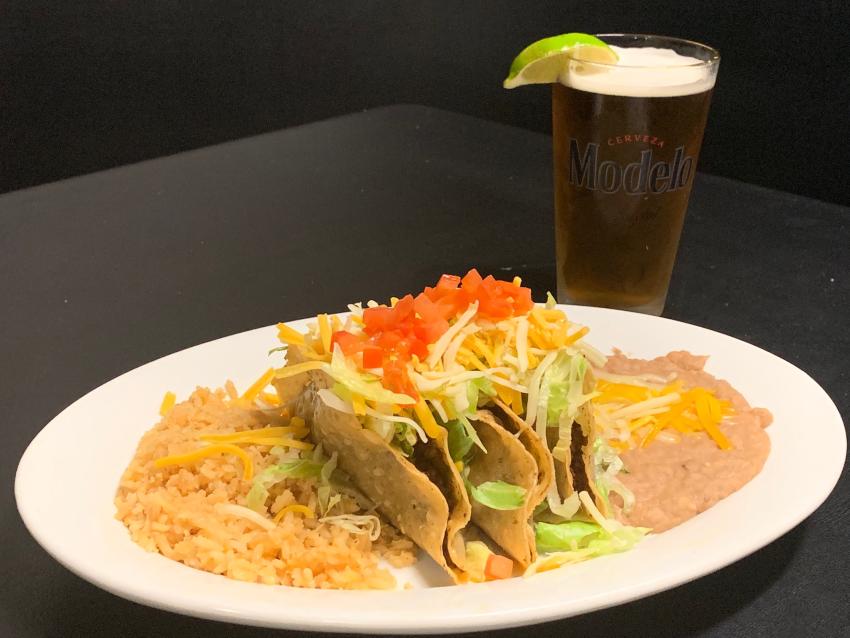 Amigos Grill & Cantina in the Turner neighborhood is a local favorite family-friendly spot. Gather around for some Tex-Mex tacos, authentic-inspired street style tacos, or deep-fried flour tortilla tacos, all served with rice and beans. 
Another Midtown local favorite serving up tacos alongside rice, beans is Taqueria Arandas. The homey restaurant is best known for heaping portions and quality eats at an affordable price. 
Don Antonio's Taqueria y Carniceria checks all the boxes as a tortilleria, taqueria and meat market. Along with Carnitas, Barbacoa, Pollo, Tripa,  or Lengua tacos you'll want to make sure to try out the house made salsa, and finish it all off with fresh churros. 
Village West Area 
Classic meat and cheese tacos certainly hold their own at Danny's Bar & Grill. Here you can choose between crunch ground beef or chicken tacos, or street-style inspired. Either way, the chips and salsa that exclusively comes with their South of the Border options is an extra treat.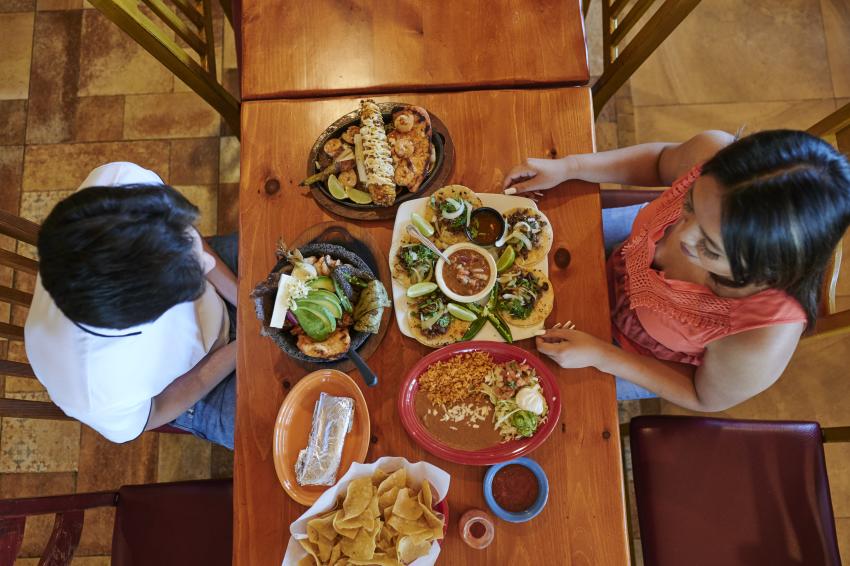 Despite still being a relatively new addition right across from the Legends Outlets Kansas City, locals are going, well, "loco" for El Toro Loco Authentic Mexican Bar & Grill. Order hard, soft or street tacos with carne asada, al pastor, carnitas, pollo, chorizo, camaron, or pescado. Along with tacos the large menu offers authentic Mexican specialties like Costillas A La Diabla, a spicy deviled shirmp dish. Don't forget the margaritas! Cheers! 
Join the #KCKTacoTrail today!