It may seem like good news is hard to find right now. However, during a time of crisis many KCK locals and businesses have stepped up to help those in need. Here is your roundup of good things that happened in Kansas City, KS this week.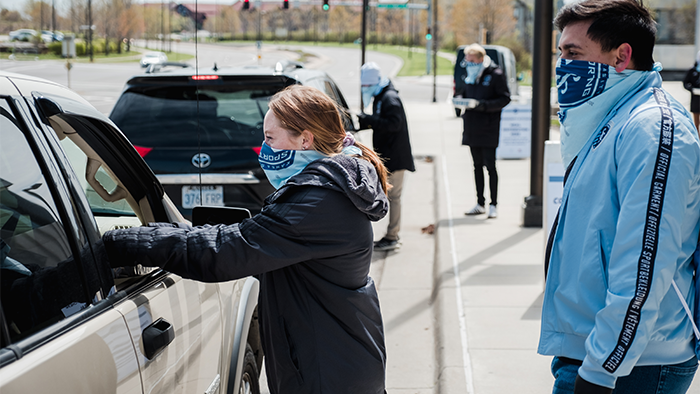 Sporting Kansas City announced the launch of Sporting Community Kitchen, a partnership with City Foods (the club's caterer) and Operation BBQ Relief that will provide 1,000 free hot meals every weekday to citizens in the Kansas City area who have lost work due the COVID-19 pandemic. This partnership will be a part of a broader initiative called Sporting Serves. They will distribute 250 four-pack meals to cars in front of the Budweiser Brew House at Children's Mercy Park. Recipients of these meals must register by 8:00 a.m. the morning they plan on picking them up. The club plans to partner with restaurants on a week-to-week basis in the future.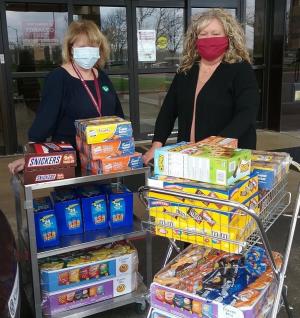 The Unified Government of Wyandotte County/Kansas City, Kansas unveiled several new interactive tools that let residents stay informed on COVID-19 updates, request food, volunteer, or donate vital goods to help the community. All of these tools are available at www.wycokck.org/COVID-19. 
KIWANIS KCK West recently took 700 snacks to the healthcare workers of  Providence Medical Center to show appreciation for all they ave done, continue to do and will do to keep us safe during the COVID-19 pandemic.
Kansas City local favorite Jones Bar-B-Q came up with a creative way to serve customers contact free and outside of peak meal hours. Their new temperature controlled vending machine allows customers to swipe their card and choose between their bbq favorites at any hour of the day including: beef, chicken wings, turkey, rib tips  and more. 
Fun Stuff: The Kansas City Kansas Convention & Visitors Bureau has partnered up with local artists to produce coloring pages portraying sites found around Kansas City, KS. The artists designed illustrations based on their own murals found around the city, as well as places they find inspiration including: Kaw Point, Rosedale Memorial Arch and more. 
Have a good news story from Kansas City, KS you want to be featured on our blog? Reach out to us here. 
Stay up-to-date on resources and COVID-19 information for Kansas City, KS here.