Get to know some of the local artists whose work can be found woven all throughout Kansas City, KS. 
José Faus is the well-known artist behind the iconic outdoor murals that distinguish Kansas City, KS, neighborhoods. The landmark, two-block-long mural along Metropolitan Avenue in Argentine ― painted 20 years ago ― is without question a source of community pride.
As with all of Faus' expansive murals, the Argentine mural was inspired by local history and events, in this case dating back to the 1800s. Faus involves young and aspiring artists from different neighborhoods in painting murals. He is an independent teacher/mentor with an interest in the role of artists as creative catalysts for community building.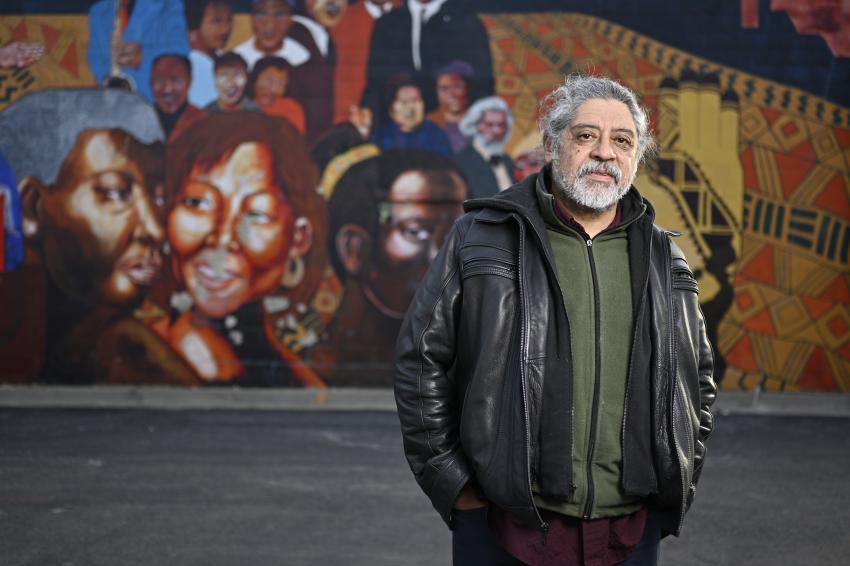 On where he finds inspiration for work in Kansas City, KS
José: I find inspiration in many places; at home, in the park, along a lake, or sitting watching the world go by. I like the Rosedale Arch because over the years it has been nice to see how the city has cleaned it up. In the drawing, I have a cavalry officer headed home, signified by the homing pigeon above his head. Home is Rosedale. It is his spirit coming home, which is what the Arch memorializes.
Feeling your own artistic inspiration from local artist José Faus? Check out these coloring pages he designed based on his work and places she finds inspiration. Learn more about José and other Kansas City, KS local artists here.