Taste the sweeter side of Kansas City, KS with these delectable options.
Amidst all of the smells of sizzling meats of the tauqerias and barbecue joints in downtown Kansas City, KS, you'll find Bonito Michoacán Bakery. Located right next to El Bonito Michoacán, the popular taqueria and grocery store, the ethnic bakery is truly a work of art. The giant glass cases along the walls are lined with traditional sugar-dusted pastries, sweet breads, American-style cookies, glazed donuts and more. If that's not enough to get your mouth watering the luxurious tres leches cakes – a sponge cake soaked in milk and cream, and topped with silky smooth icing and fresh berries -  just may do the trick.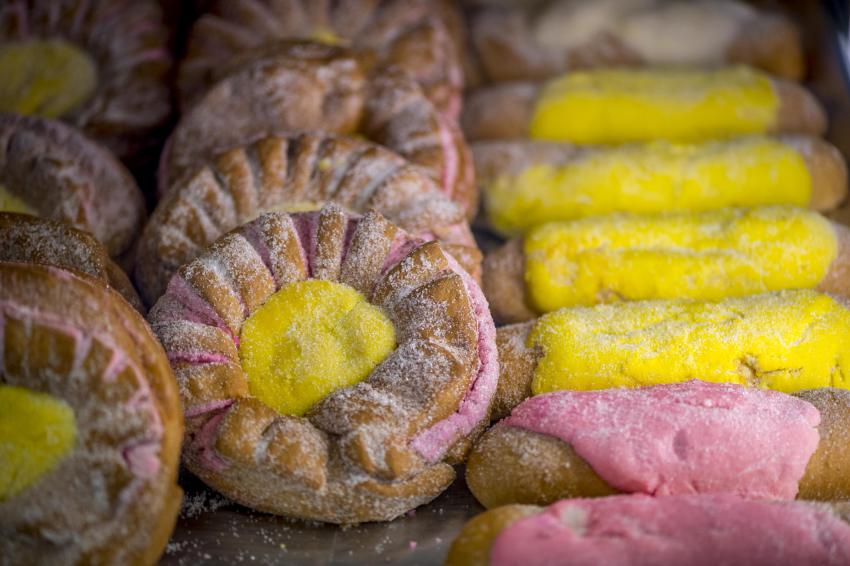 When you think about satisfying your sweet tooth, you may not automatically think about Cabela's – but you should! When you're craving something chocolaty it's hard to beat fudge, and the artisanal dessert offered at Cabela's Fudge & Nut Shop is made fresh daily. Amaretto Chocolate Swirl, Raspberry Cheesecake and Red Velvet are just a few of the featured flavors you'll come across. If you're more of a salty-sweet person you can munch on fresh roasted, cinnamon-glazed almonds, cashews and pecans.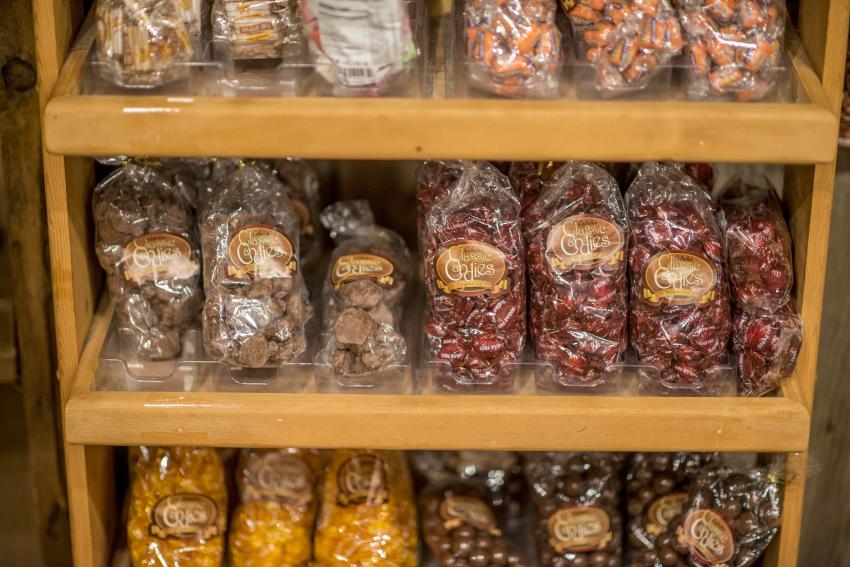 Kansas City Cupcake Co., a sister store to its long time original location in Mission, KS, serves up its desserts from scratch. After suffering a fire in 2018 the Strawberry Hill staple is officially back open with extended hours – including Saturdays for breakfast and lunch! The company is owned and operated by a local family with more than 25 years of experience. Each week the menu features flavors like Cookies 'N' Crème, Oh My Gosh Ganache, and Lemon Velvet.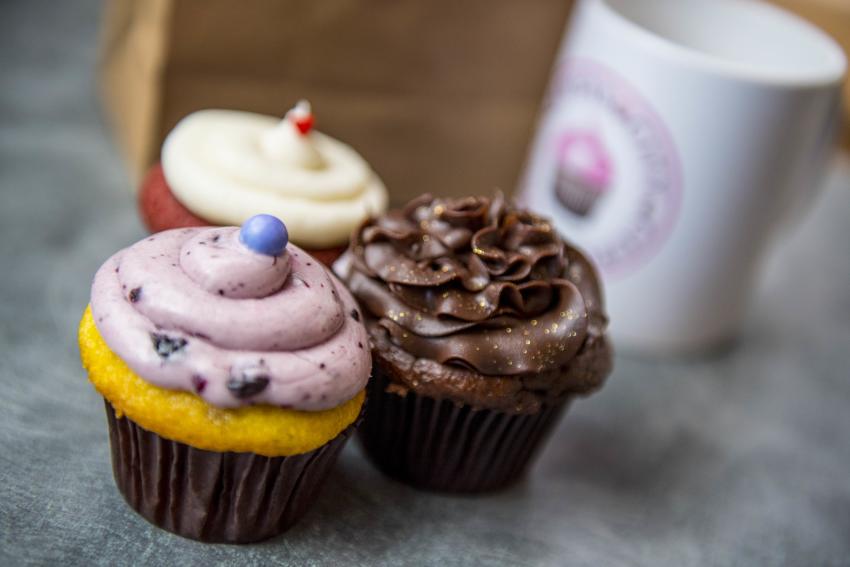 Just outside of the downtown area of Kansas City, KS you'll find Paleterías Tropicana, serving up authentic fruit-laden Mexican ice cream and their signature paletas. These Michoacán-style ice pops range from flavors like cholate and vanilla, to more unique pops bursting with flavor like Dragon Fruit, Mexican Twinkie and Cucumber with Chile.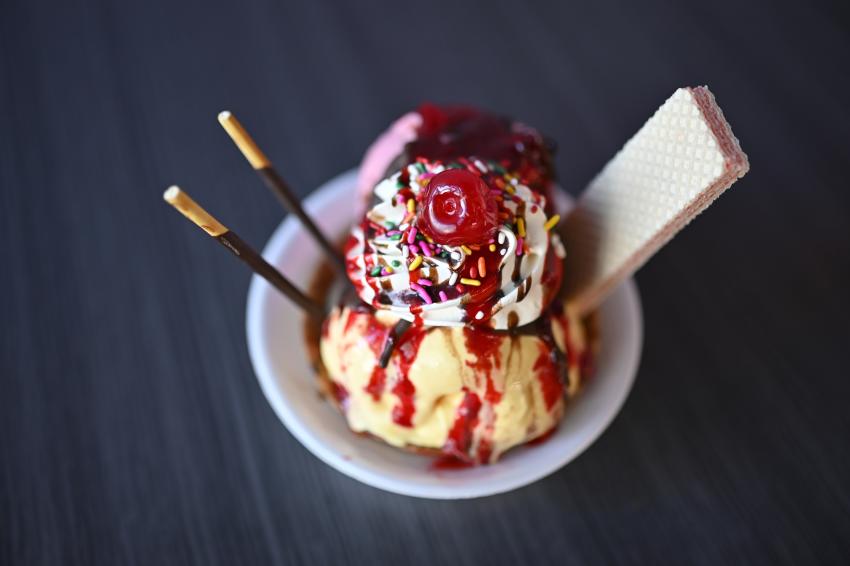 But the indulgence doesn't stop there. Are you a big fan of the classics? Try a thick cherry shake from Fritz's Railroad Restaurant or take your love for chocolate to the next level at Russell Stover Candies. Bite into powdery beignets at Jazz, A Louisiana Kitchen, or try the beignets' Italian cousin, zeppoles, at Chiusano's Brick Oven Pizzeria (pictured below). Sample the ultimate savory-sweet combo of friend chicken and donuts at Brown Sugar Chicken & Donuts.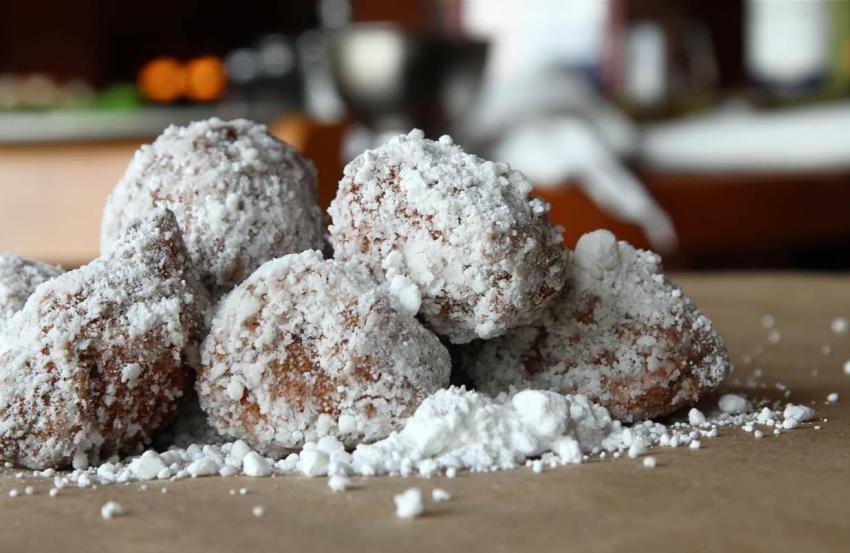 If you're a fro yo fan, get ready to welcome Yogurtini, the newest tasty treat shop at Legends Outlets Kansas City, coming Spring 2020.
Want to try more of the Kansas City, KS flavor. Let our dining guide lead the way!
Don't miss out on a minute of what's happening in Kansas City, KS this year! Sign up to receive our monthly e-news here.