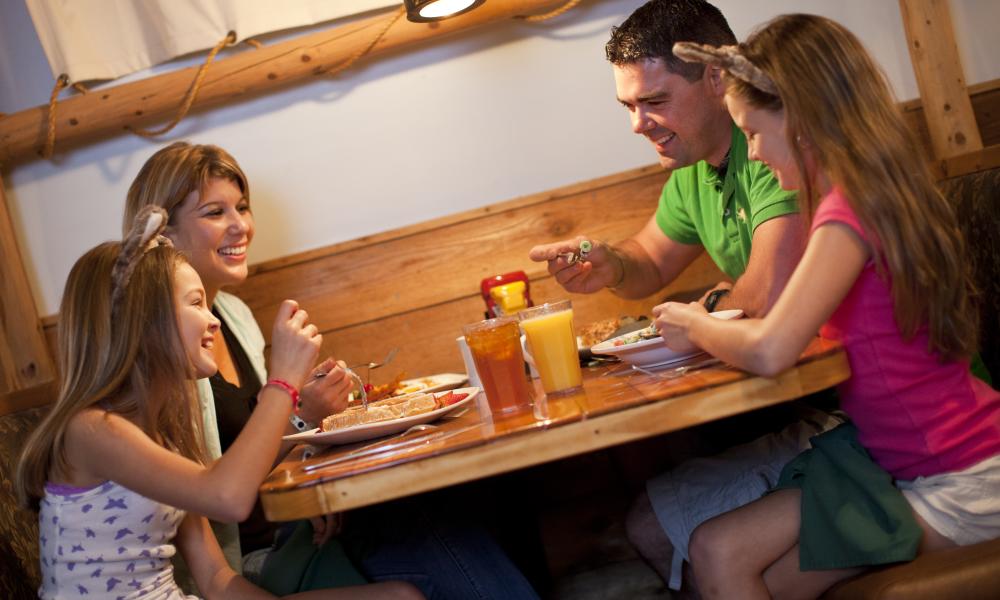 Looking for holiday dinner options during your business trip or stay in Kansas City, KS?  Tired of cooking and slaving away for Holiday dinners?  Check out some of the restaurants in our area that are happy to do the cooking and cleaning for you while you enjoy that extra time with your family! 
Great Wolf Lodge – The Camp Critter Bar & Grille will be having a buffet style dinner from 12pm-5pm Thanksgiving Day. The buffet is open to the public, so even if you are not a guest, come and enjoy Thanksgiving Dinner at the hotel! Adults: $29.99 Children 4-11: $11.99
Address: 10401 Cabela Drive, Kansas City, KS 66111
Phone Number for reservations: (913) 907-2935
https://www.greatwolf.com/kansas-city/dining-shopping/dining/thanksgiving-celebration
Granite City – Looking for something more traditional? Granite City is serving up a family-style Thanksgiving Dinner with all the fixin's and traditional pecan and pumpkin pies for dessert. Adults: $26.99 Children: $8.99 
Address: 1701 Village West Parkway, Kansas City, KS 66111
Phone Number: (913) 334-2255
https://www.gcfb.com/location/kansas-city-kansas/ Or menu: https://www.gcfb.com/wp-content/uploads/2019/11/Thanksgiving_Menu2019_A_Web.pdf
Hollywood Casino Epic Buffet – For those looking for some excitement to go along with their dinner, there is the Hollywood Casino Epic Buffet. They will be serving a Thanksgiving Day Buffet from 11am-9pm. Their buffet will also serve festive fare on Christmas Day. Buffet: $29.99
Address: 777 Hollywood Casino Blvd, Kansas City, KS 66111
Phone Number: (913) 288-9300
www.hollywoodcasinokansas.com
7th Street Casino Café – 7th Street Casino will be serving Holiday plates for $8.99 on Thanksgiving and Christmas day, leaving you more cash to try your luck at the slots!
Address: 777 N 7th St, Kansas City, KS 66101
Phone Number: (913) 344-7568
www.7th-streetcasino.com
Bob Evans – Get your traditional feast to stay or to go at Bob Evans. Pre-order your ready-to-eat family meal, or stop on in to enjoy their downhome cooking.
Address: 1704 Village West Pkwy, Kansas City, KS 66111
Phone Number: (913) 299-1278