On a sunny Saturday, I found myself crunching through the fall leaves in the Strawberry Hill neighborhood, situated in Kansas City, Kansas right on 5th street. I admittedly had never been to Strawberry Hill, though I've heard of it many times. It reminded me of a Hallmark movie come to life! The way the sun hit the fall colored leaves with the mom and pop stores and restaurants that dotted the main drive. It is a darling and quiet little reprieve from the hustle and bustle of downtown Kansas City, just 5 minutes down the way.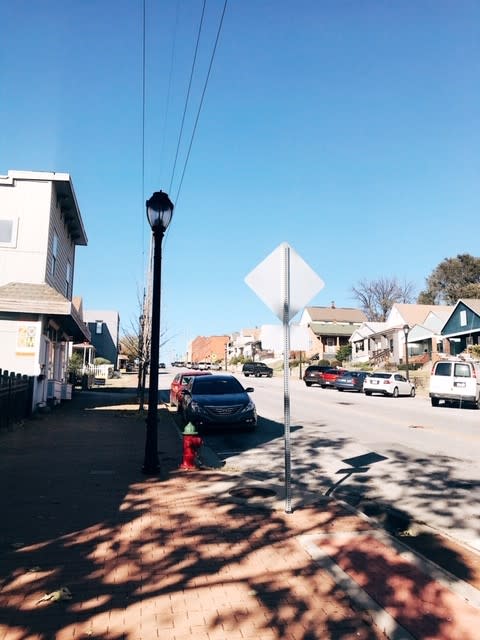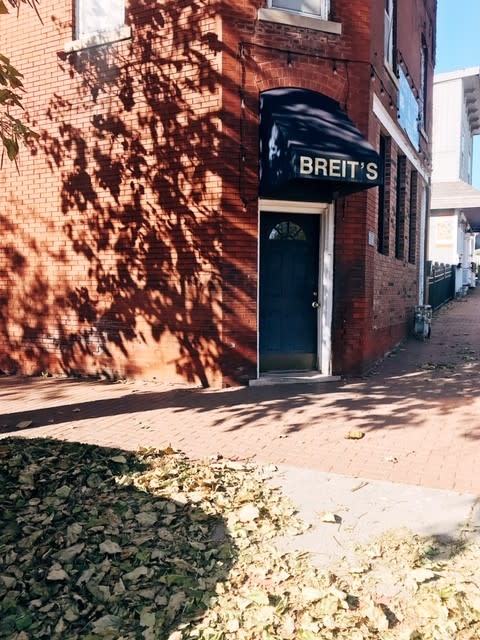 My husband and I ventured into the area as we heard Breit's Stein and Deli has the best Reuben in Kansas City. As Omaha natives (where the Reuben was allegedly invented at the Blackstone Hotel), we had to check it out and see if the hype was real!
Breit's Stein and Deli has been in business since 2003 and is owned by the Breitenstein family. The cozy little neighborhood bar serves up affordably priced food and drinks and is specifically famous for its stacked Reuben on marbled rye. The bar is notably an Irish bar clad with green lit Guinness and Tullamore Dew signs, shamrocks, and fighting Irish décor – and has a proper dark wood bar as any self-respecting Irish joint does. In addition to its Irish accents, it boasts its Kansas City pride, with signs posted declaring, "Proud Kansan", and Sporting KC scarves hung atop the wood bar. Breit's is open Monday-Thursday from 11a-11p, Friday-Saturday 11a-2a, and Closed on Sunday's.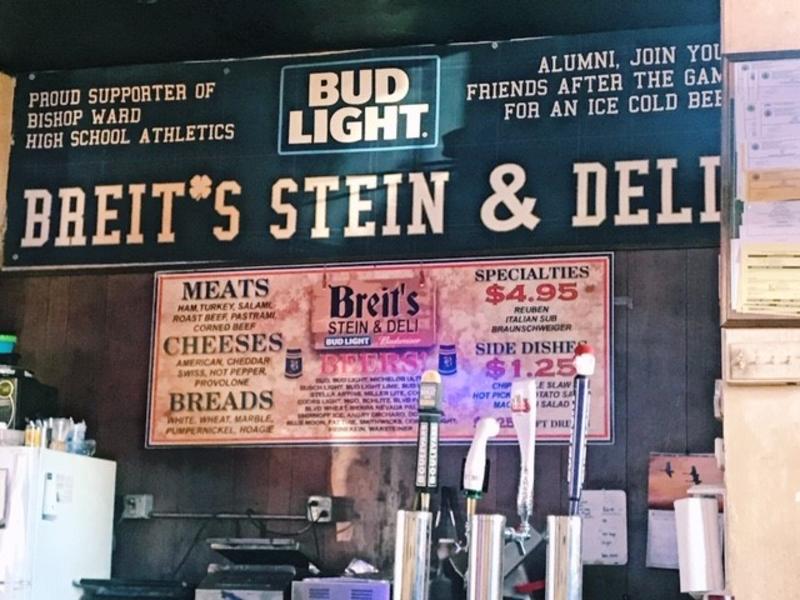 Matt and I arrived to Breit's Stein and Deli around 3pm on Saturday. There were a few different groups of patrons playing cards, watching the K-State vs. KU football game, and just enjoying a nice fall Saturday. We got the impression that we had just missed the lunch rush as people were mostly enjoying cocktails at this point and we secured the last 2 Reuben's of the day – score!! As we were sitting there, we also heard two people mention that the Italian Sub, was "the best they ever had."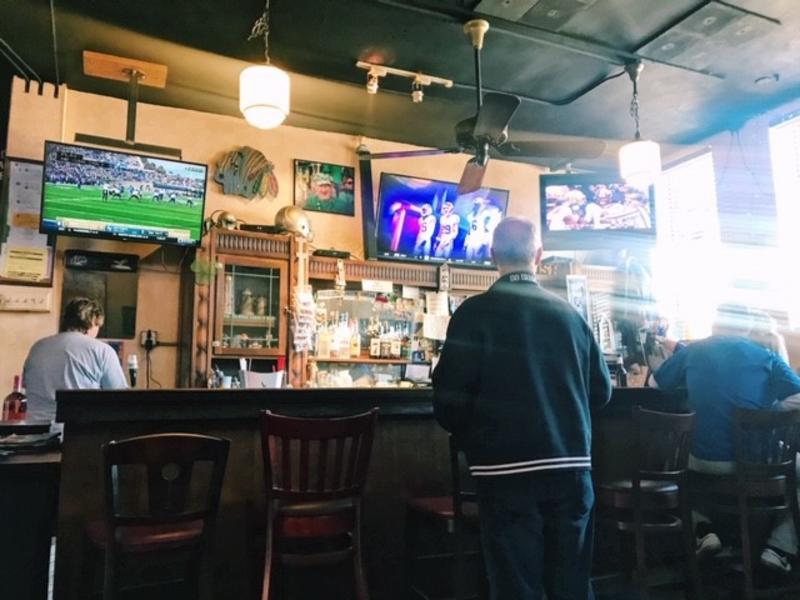 Matt and I enjoyed some football (or at least Matt did), some Reuben's, chips, and 2 beers each all for a total of $22. The Reuben was delicious!! Corned beef stacked thick, on marbled rye bread, and pressed to toasty perfection on a panini press. We ordered our Reuben's with a side of chips, but the other options also included, macaroni salad, coleslaw, potato salad or a hot pickle. A tasty and delicious late-lunch.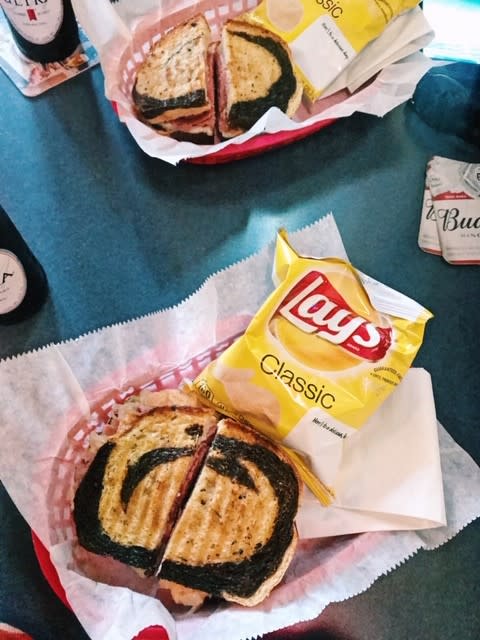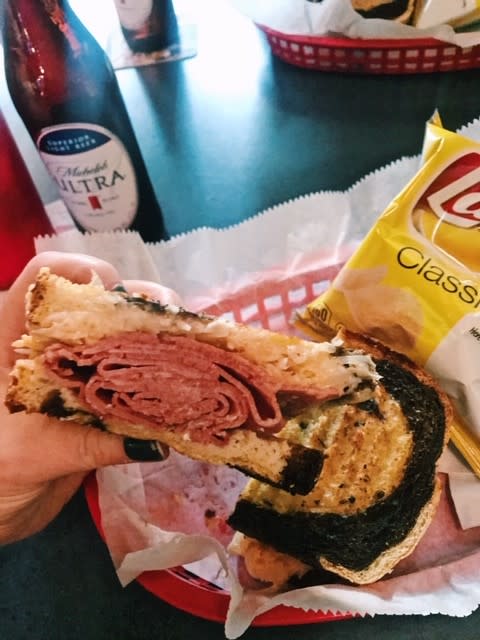 After our lunch at Breit's, we wanted to check out the rest of the neighborhood. So we walked up the street to check out the new Sarah's on the Hill storefront. Sarah's on the Hill is owned by Sarah Breitenstein (yes, the same Breitenstein as Breit's!) which opened its doors during the summer of 2019. Matt and I were stuffed from our Reuben's but look forward to try it again for a weekday lunch. Pro tip, Sarah's operates on Tuesdays from 11a-3pm, Weds-Friday from 11a-9p, and Saturday's from 4p-9pm. Sarah's is closed on Sunday and Monday. The restaurant is known for it's home-style cooking with baked pasta, stuffed peppers, pot pie, and pizza.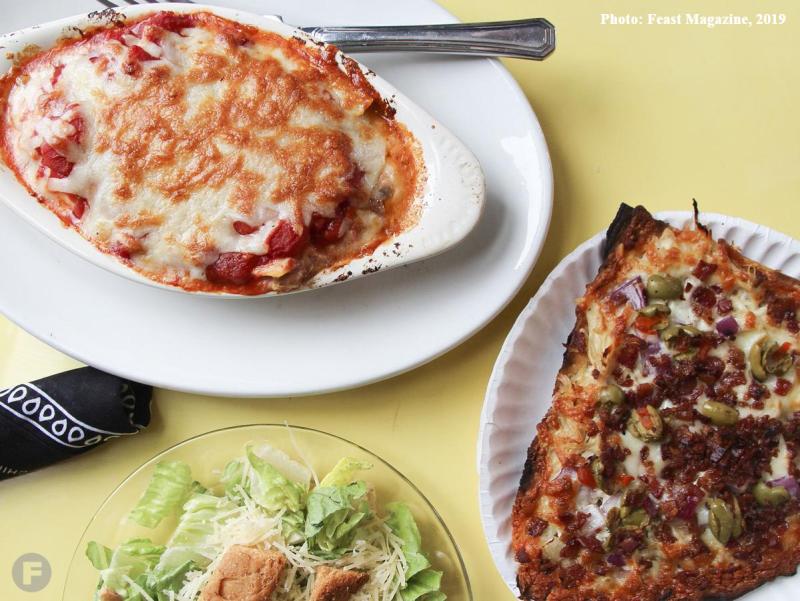 The next time you find yourself meandering around the Strawberry Hill neighborhood, be sure to check out these cute, local-owned restaurants that serve delicious meals for wallet-friendly prices.
For more restaurant reviews and recipes follow me on Instagram @foodgalal and on my blog www.foodgalal.com.
Great dining can be found all around Kansas City, KS! Get the low-down on barbecue, authentic eats and more here.