Those who know him refer to El Menudazo owner, Lionel Lucero, as "the doctor." While the Chicago native didn't go to medical school, he does know how to cure an angry hangover or case of the Sunday morning sleepies. Locals will begin lining up at 7:30 a.m. on weekend mornings for El Menudazo's offerings. The menu is small, but the nourishing, traditional menudo and savory birria tacos and stew with rich consomé broth leave customers feeling satisfied and eager to go back.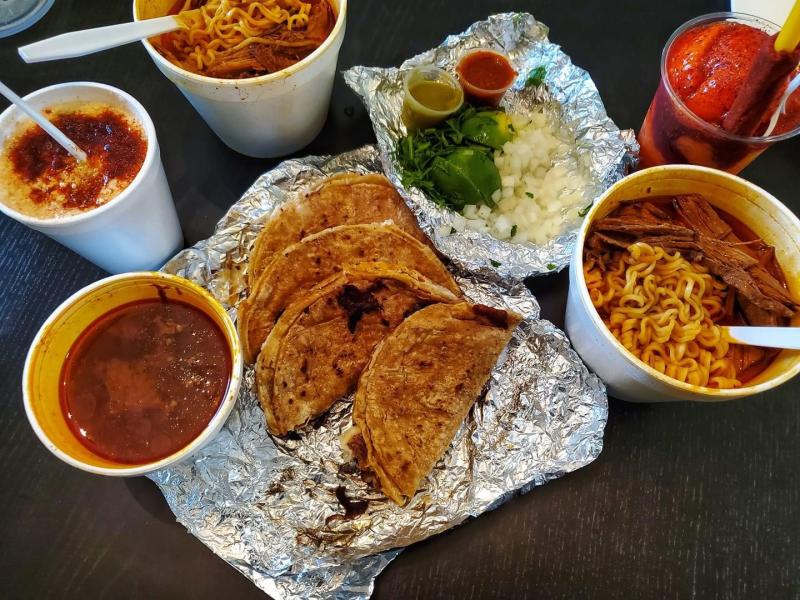 Lucero was born and raised in Chicago until he was 15, when he was sent to Mexico to work in his family's cattle business until he was 21. He then moved back and began working in a stable, where he first traveled to Kansas City for a horse show with the American Royal. "That's really where I kind of fell in love with the city." 
But where did Lionel develop the methods for creating his soon-to-be locally famous antidotes? "These are all my dad's recipes." Lionel's father, Chico, began working as a dish washer at an upscale Italian restaurant after he moved to Chicago from Mexico in 1971. It was by chance that a cook didn't show up to work one evening, and Chico was asked to fill in. "He began by peeling potatoes for the first two weeks, and from there became the prep cook and slowly moved up." The owner saw potential in Lionel's father, and eventually paid for him to get his culinary arts degree.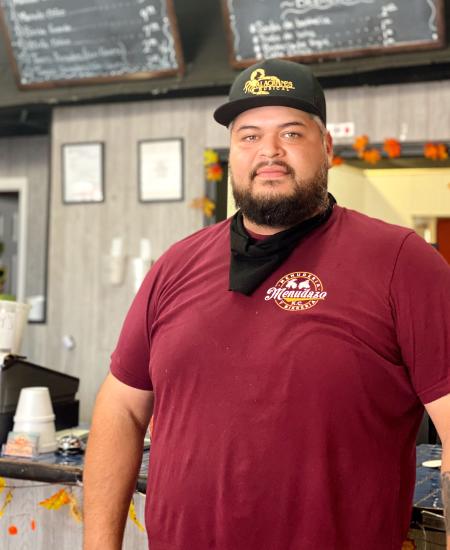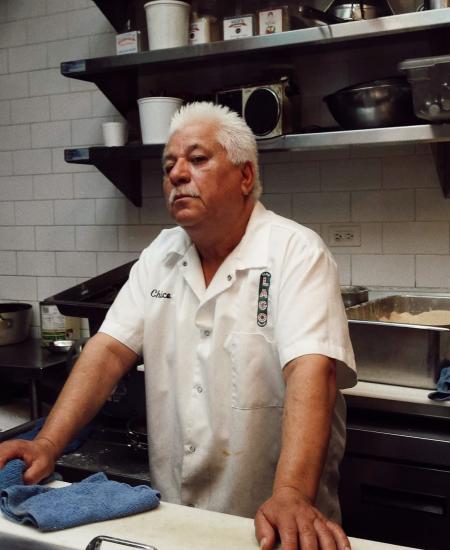 "My dad for 30+ years worked Monday through Saturday. His only day off was Sunday, and he would cook every Sunday – menudo and birria, the same two dishes." Chico would cook for family, friends, and basically anyone who wanted a warm Sunday meal. This led to years of Lionel witnessing loved ones trying to convince Chico to open his own restaurant. But Chico was happy and didn't want the stress of running a business. It was only until a few years ago that Lionel decided he was going to take these recipes he learned to show his father just how popular they could be.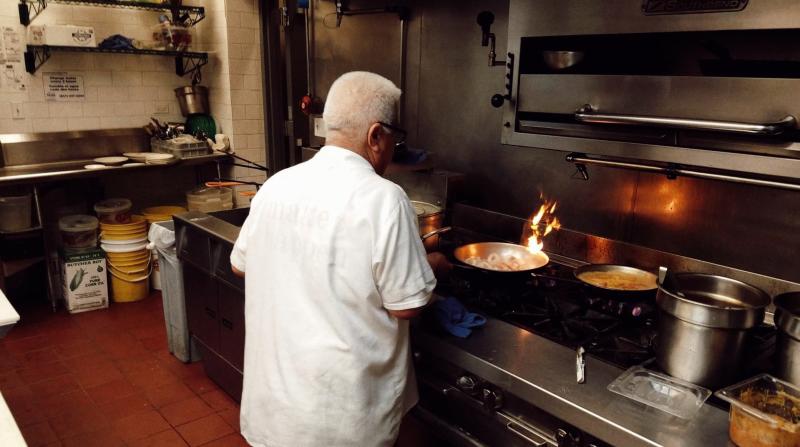 By this time, Lionel had moved to Kansas City with his wife and family. He was looking to get away from the hustle of Chicago and found Kansas City to be the right mix of big city opportunity and a small town's community. The lack of options to experience authentic lamb birria made it the perfect spot to finally show off what his father had taught him. He invested every dime he had and opened El Menudazo in November of 2019. Despite the pandemic, El Menudazo has found a way to thrive. While its only open Thursday-Sunday, the restaurant sees plenty of business thanks to El Menudazo's mouth-watering social media posts and old-fashioned word-of-mouth marketing from repeat customers.  
The process for these addicting birria tacos isn't easy and takes about 12 hours. Lionel cooks roughly 800 pounds of lamb and 380 pounds of beef a week – both sell out in the four days El Menudazo is open. He steams the meat over a pot while its juices fall to the bottom, creating the consomé, the fatty broth meant for dipping or pouring on the tacos. This is where the hangover healing powers come in. A layer of cheese is added to the middle of two fried tortillias and griddled to perfection with the birria meat on top. Crunchy on the outside, soft on the inside and worth every second of the extensive process. Lionel keeps his birria seasoning recipe sacred to the family, but shares it took his father years to perfect.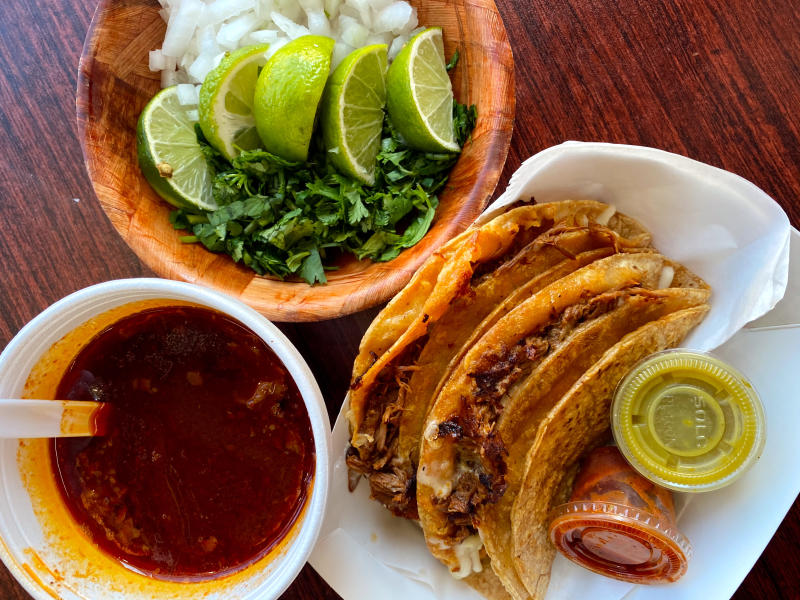 Family remains the most important thing to Lionel. He hopes this business will be something he can pass on to his children, who have already started helping around the restaurant. Eventually he plans to expand and create an experience where visitors can gather around and watch the birria lamb cooking over a fire pit. According to Lionel, his father (who is now retired), checks in on him almost every evening to see how business went for the day, "I think I make him proud."  
El Menudazo is open Thursday and Friday from 10:00 AM – 7:00 PM, and Saturday and Sunday from 8:00 AM – 4:00 PM. Stop in at El Menudazo and more of the 50+ taquerias and taco spots in Kansas City, KS on the KCK Taco Trail! Eat your way through the trail and earn prizes as you go along on this tasty culinary adventure.  
Join the #KCKTacoTrail today!