Have you ever wanted to go back in time? Well, now is your chance! Every fall in Kansas City, The Kansas City Renaissance Festival allows you to step back into Medieval times. Visit Kansas City Kansas sent me to the festival on opening weekend and I was blown away! There is truly something there for everyone - wax hands and man-powered rides for children, whiskey and bourbon tasting for adults, and even a romantic date option for medieval couples!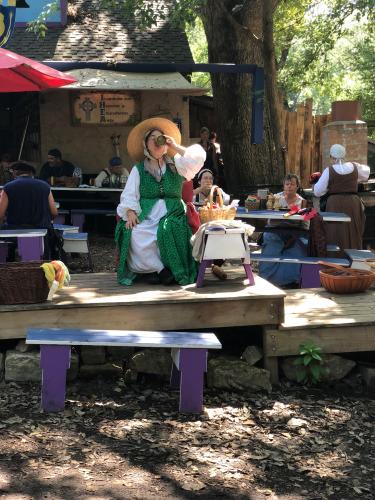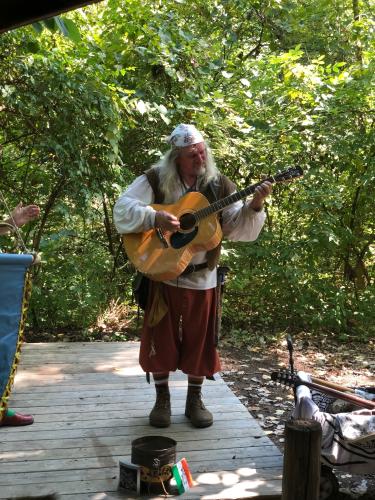 I had a rough itinerary for what I wanted to do when I arrived, and at the very top of my list was to try a turkey leg! I didn't expect much, but I was pleasantly surprised by how good they were! I don't know if turkey legs were actually a thing during the renaissance, but I am happy to pretend they were. To follow, I had cheesecake on a stick for dessert. I was there for all the handheld food I could get!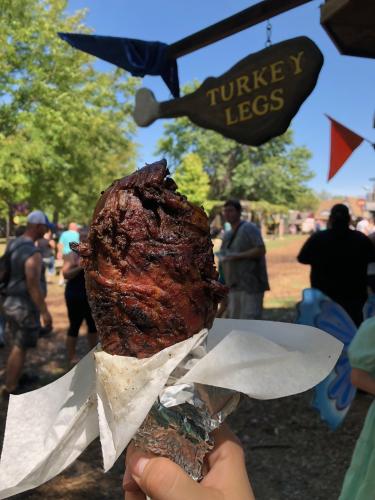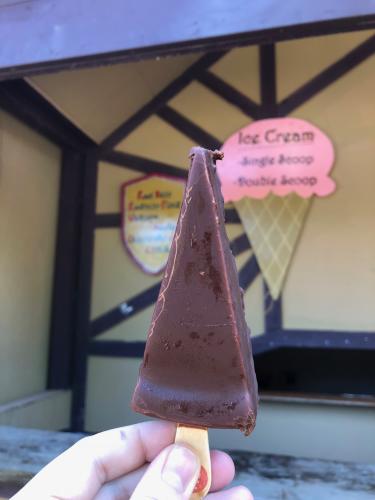 After my turkey leg, we went to on a pub crawl. The crawl was about an hour and a half and takes you to 3 of the pubs in the fair. I had an absolute blast marching around the grounds with my festival mug in hand! The pub crawl happens three times a day, so you have no excuse to miss it! For the non-drinkers out there, I recommend the Queen's Tea. Every day at 2:00pm, you can enjoy tea, sandwiches and sweet treats on the Queen's Tea Deck. At only $12 a person, this event is a can't miss!
The best part of the festival is that everyone is in costume and you truly forget that you are just a few miles from Kansas City in the 21st Century. Some of the costumes were so elaborate, it was like stepping onto the set of a movie! Pictures can't even do the festival justice - you have to see it all for yourself!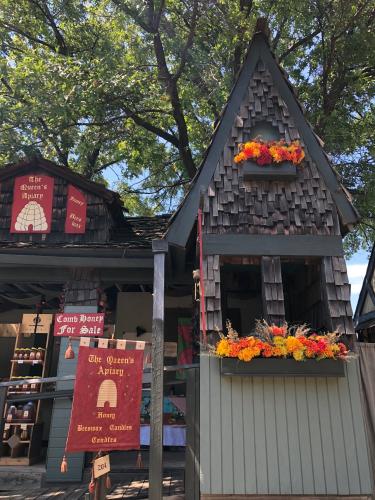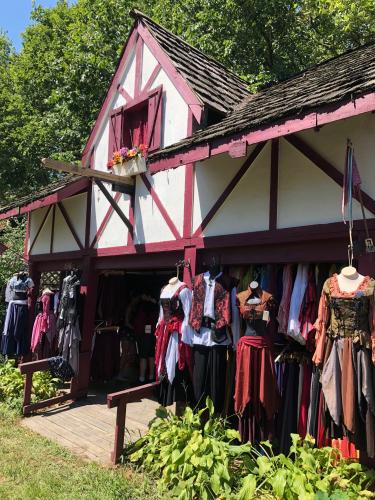 The Kansas City Renaissance Festival runs from August 31st to October 14th, every weekend from 10am - 7pm.