If you're looking to get out for a daytime excursion, Kansas City, Kansas just may surprise you with its exploration opportunities and budget friendly options for everyone.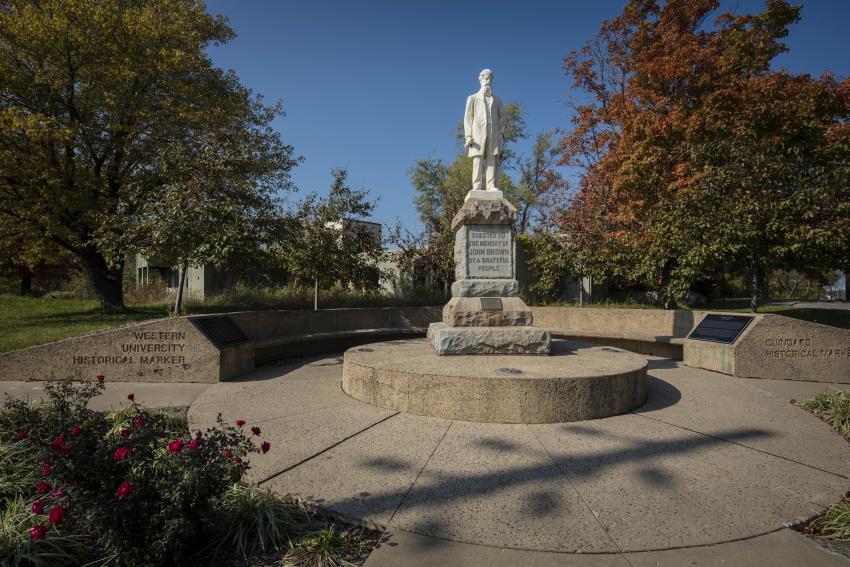 Tour de KCK
With school ending for the summer you may be left with a crew that's antsy to get out of the house. Fill your young minds with exciting tales of legendary explorers and fearless leaders through stops along the Kansas City, Kansas audio tour. From Kaw Point where Lewis and Clark camped for 3 days on June 27, 1804 to the John Brown Statue where you'll learn about the historic Old Quindaro Township - a stop along the Underground Railroad,  you won't believe the fascinating historical significance woven in and out of the city. 
Local dining idea: All of this adventuring may have you hungry. Expand your tour even farther around the world to Italy, while staying right her in KCK, with local pizza restaurants offering affordable carryout options for families included - Chiusano's Brick Oven Pizzeria in the Village West Area, Italian Delight in Midtown and 1889 Pizza Napoletana in the KU Med Area.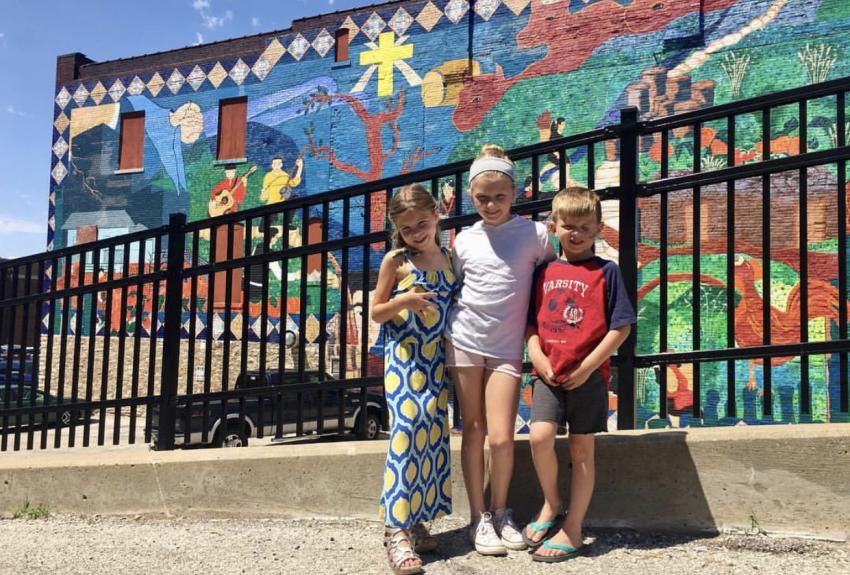 Embracing Your Inner Artist 
Has staying in had you craving more creativity in your life? Kansas City, Kansas is essentially an outdoor art museum with colorful murals found in unlikely places. Downtown Kansas City, Kansas offers a four-block walkable tour of eight murals, each piecing together our story like a vibrant puzzle. Just a short drive will take you around to even more inspiring works of art done by painters and muralists who call Kansas City, KS home. Want to dig even deeper into our art scene? We've spotlighted some of these local artists and teamed up with them to create  coloring sheets so you can unleash your inner Picasso from anywhere. 
Local dining idea: Still craving some KCK flavor? Bonito Michoacan is located along the Avenue of Murals serving up carryout tacos, tortas and more. Locally praised chef, Carlo Falcon's Jarocho Pesados y Mariscos near the Anthology of Argentine mural displays its own painted scene of sea creatures and turns takeout into a 5-star culinary experience.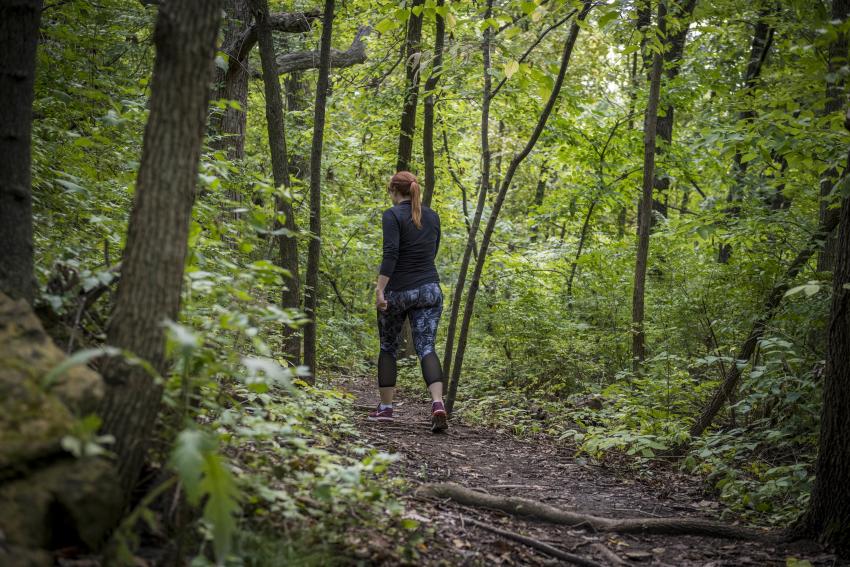 Getting Back to Nature
Maybe you don't automatically think of lush nature scenes when you think Kansas City, Kansas - but you should! Kansas City, Kansas is abundant with green escapes tucked away throughout the city. Wyandotte County Lake is an oasis or wooded trails, boating and kayaking options, and plenty of places to sit in the shade by the water for a picnic. Just remember to keep the plants and wildlife happy and throw away your trash! Speaking of picnics, Rosedale Memorial Arch in Kansas City, Kansas also lets you enjoy lunch with a view. This almost 100-year-old WWI memorial,  based on the Arc De Triomphe in Paris, is perched on a hill near the Rozark Nature Trails, and overlooks the area with the picturesque downtown Kansas City Skyline in the background. 
Local dining idea: Wyandotte County is located just minutes from Legends Outlets Kansas City, which offers several different takeout picnic ideas. Or head east to the local favorite, Mason Jar Burgers & Brews for a family-friendly menu of burgers, wraps, tots and much more. 
Want more affordable, socially-distanced ideas you can do this weekend? Check out more of our latest blogs for ways to enjoy the outdoors, explore free attractions, dine locally and more.