August 29th marks what would be the 100th birthday of the Kansas City, KS born Jazz legend Charlie "Yardbird" Parker. Known for his smooth alto saxophone, Parker was a highly influential soloist and leading musician in the development of bebop, a form of jazz characterized by fast tempos, technique, and advanced harmonies.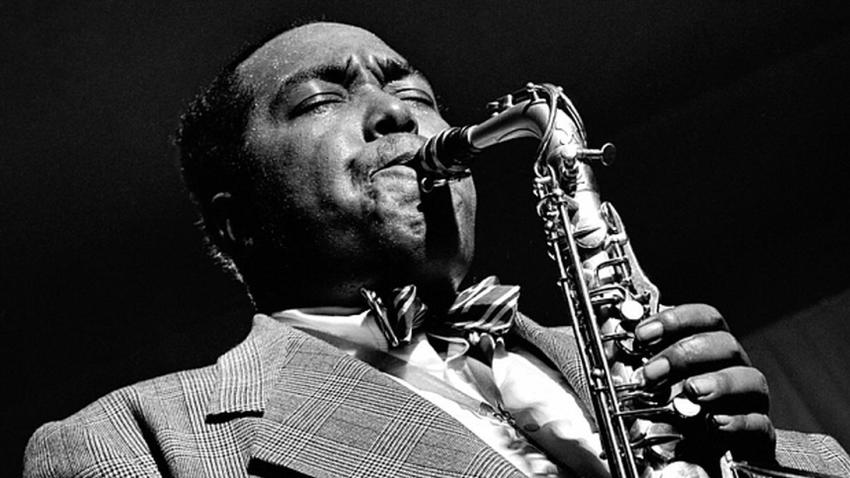 Parker was raised in KCMO, near the Westport area. He began playing sax at the young age of 11 and later joined his school band at Lincoln High School. He left school in 1935 to focus on his jazz career full time. He started off playing jazz clubs around 18th and Vine, now known as the Jazz District in KC, which lead to him moving to New York City. Here his career took off. 
While he dealt with many struggles, and sadly passed away in 1955 at the young age of 35, his legacy reigns in the jazz genre, and all over Kansas City today. Here are just a handful of ways you can learn more about Charlie Parker and celebrate his life all throughout the month:
1. Visit an outdoor Charlie Parker Memorial.
See the saxophone shaped memorial near where Parker was born at Big Eleven Lake. 
Or check out the iconic 18-ft tall Charlie Parker Memorial - Bird Lives at E 18th St & Vine St Kansas City, MO 64108.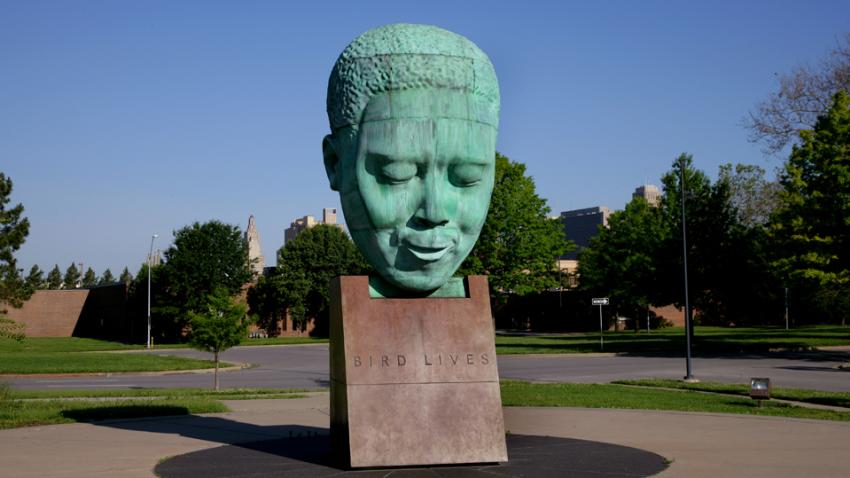 2. Hear the sweet and somber sounds of Parker from the comfort of your own home.
Tap your feet to the music, via a Charlie Parker Spotify playlist. 
3. See the Saxophone Supreme: The Life of Charlie Parker exhibit at the American Jazz Museum through September 30th.
 This exhibit, co-curated by the American Jazz Museum and Chuck Haddix of UMKC Libraries and the La Budde Special Collections, provides an in-depth look at Parker's brilliance and charisma, impacting the course of music like no other. The centennial exhibition features groundbreaking research, album covers, sheet music, and rare audio selections. 

4. Take the Early Bird: Charlie Parker at 18th & Vine Walking Tour on Parker's birthday, August 29th.
Walk through the historic 18th & Vine touring Bird's old stomping grounds.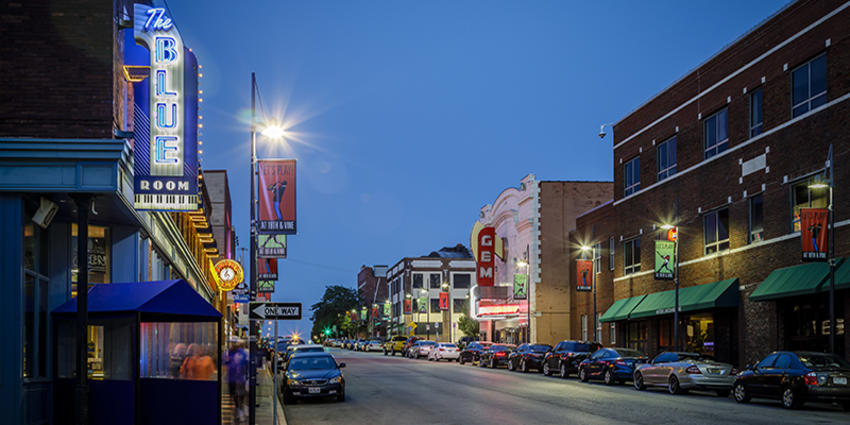 5. Learn more about Charlie Parker's life.
Watch the Bird Not Out of Nowhere documentary on KCPT August 29th at 7:00 PM. Or search through the Charlie Parker archives online through the KCK Public Library.
Find more ways you can celebrate Charlie Parker at spotlightcharlierparker.org.
Get out and discover more of our Kansas City Kansas historical sites here.