When it's cold outside these Kansas City, KS comfort food dishes will bring the warmth from within.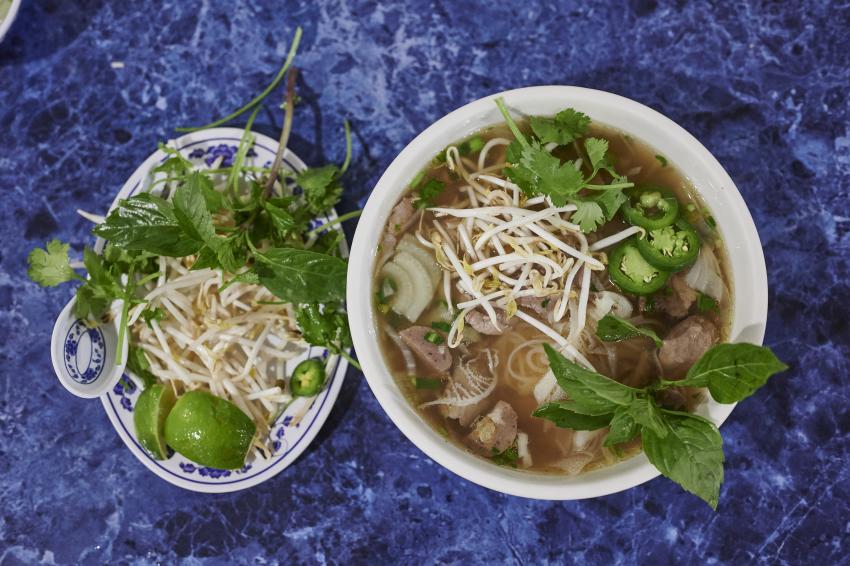 Pho from Vietnam Café
This classic Vietnamese dish fills a giant bowl with broth, rice noodles and your choice of meat like beef, meatball or chicken. To make the dish completely your own, each dish comes with a place of herbs, lime, sprouts and jalapenos. Vietnam Cafe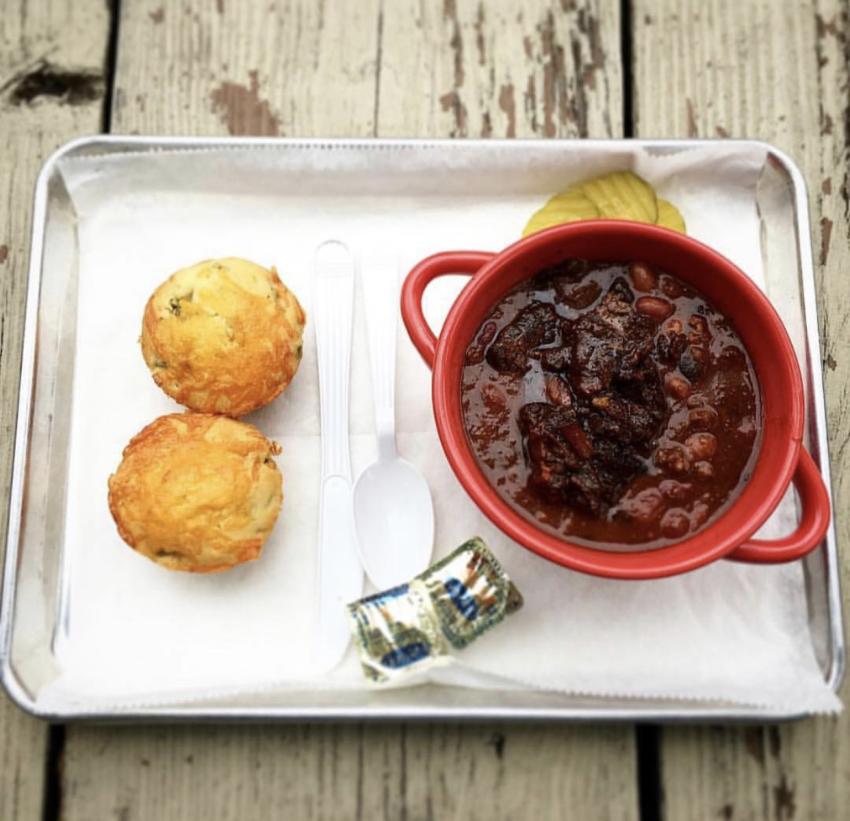 Burnt End Chili from Woodyard BBQ
Woodyard's smoked burnt ends add a heartiness to this twist on a cold-weather staple that screams Midwest in the best way.  Woodyard Bar-B-Que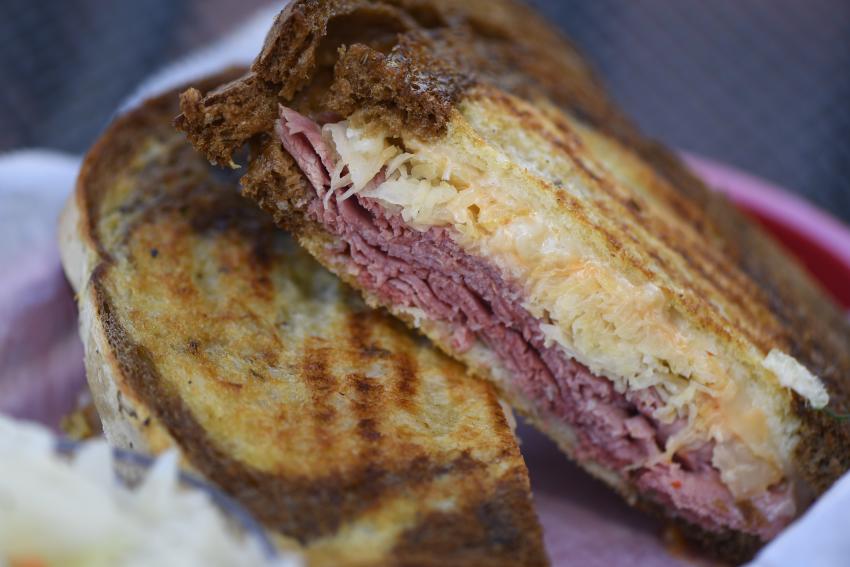 Reuben from Breit's Stein & Deli
Known to be one of the best sandwiches in Kansas City, the Reuben from Breit's is a long time legend that's the perfect combination between savory and tang. Breit's Stein & Deli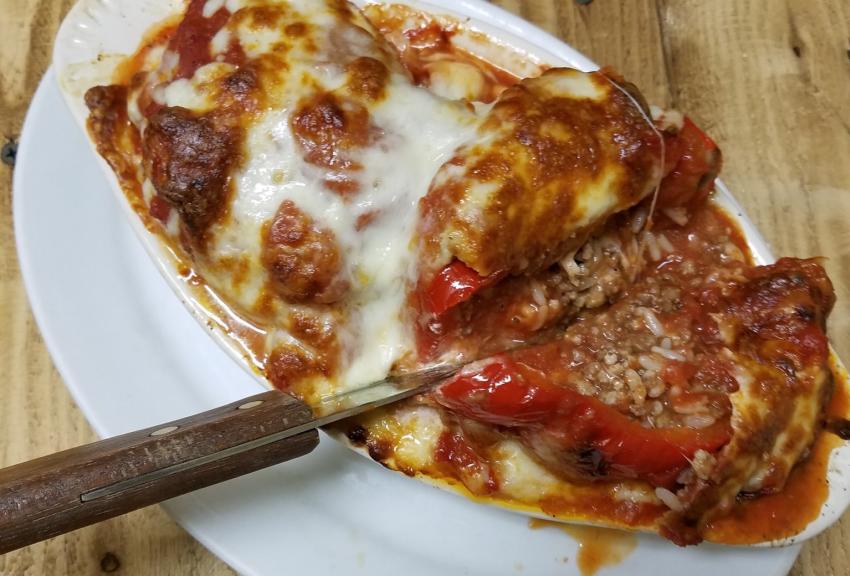 Stuffed Peppers from Sarah's on the Hill
Known for its comfort food, this new kid on the block offers a stuffed pepper dish that's filled to the brim with saucy meat, rice and overflowing with melty cheese. Sarah's On The Hill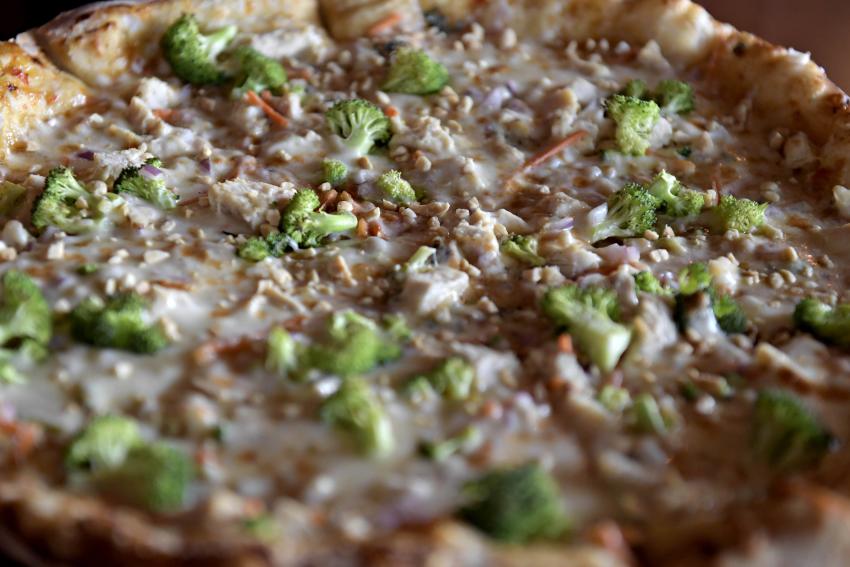 Thai Chicken Pizza from Chiusano's Brick Oven Pizzeria 
Perhaps the most colorful pizza you'll ever meet. The restaurant best-seller is topped with broccoli, carrots, chicken, red onion and a sweet Thai peanut sauce. Chiusano's Brick Oven Pizzeria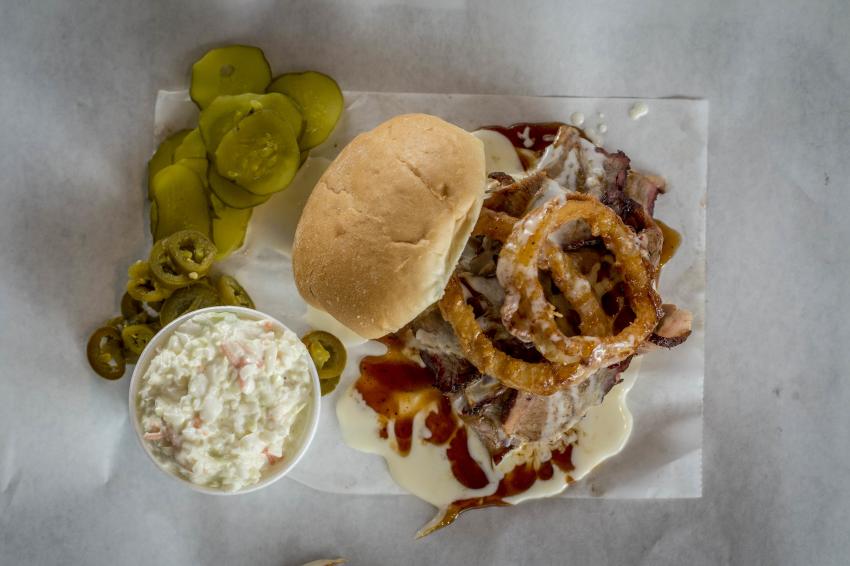 The Sandwich from Slap's BBQ
Brisket, sauce, onion ring and cheese. Sure, you'll find similar sandwiches at lots of bbq joints in Kansas City, but only The Sandwich from Slap's is dripping with gooey, creamy Provel cheese sauce. Slap's BBQ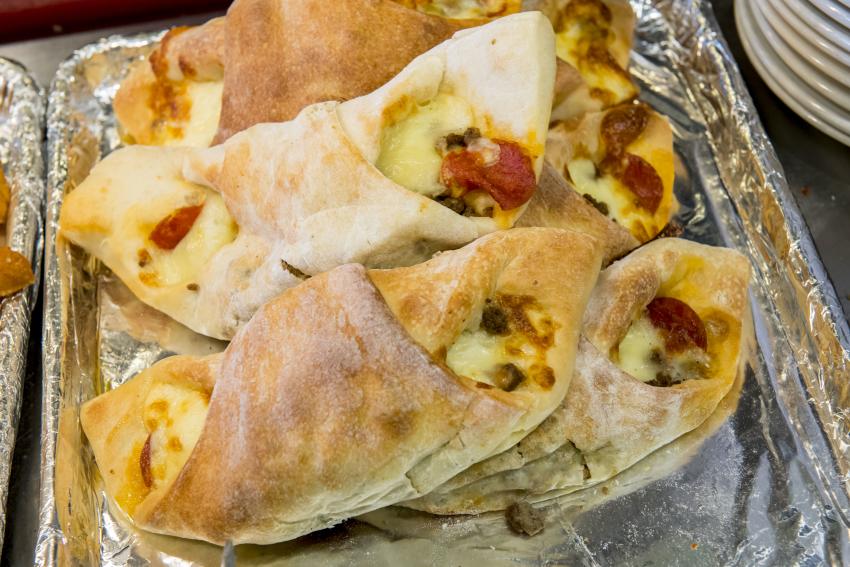 Stromboli from Italian Delight 
This family-owned restaurant has earned its place in the hearts (and stomachs) of locals for generations. High on the list of its beloved dishes is their stromboli – a pizza fold over bursting with with meat, mushrooms and mozzerella. Italian Delight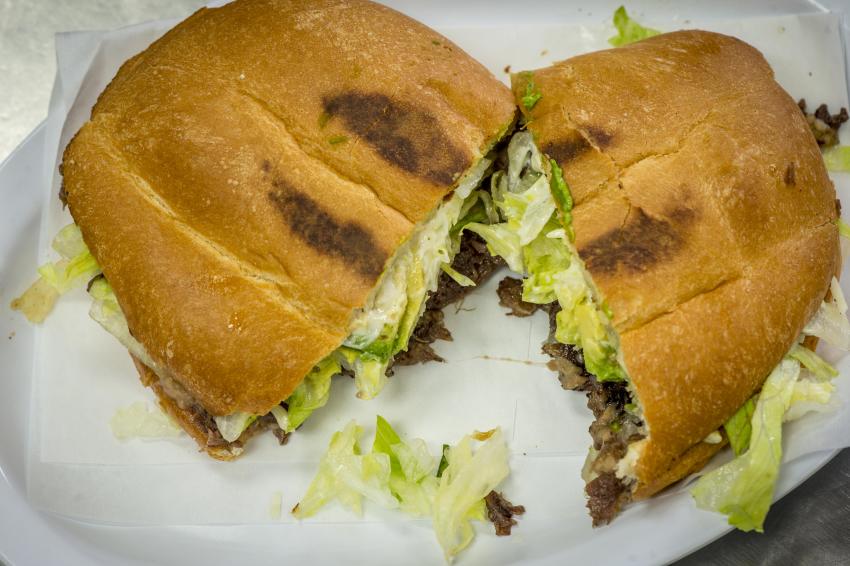 Torta from El Bonito Michoacan
While tacos are often the star, those who frequent Bonito Michoacan know the torta is where to turn when your hunger really strikes. The flatbread sandwich is topped with your choice of flavorful ethnic meats like the popular pastor – a blend of pork, spices and sweet pineapple. El Bonito Michoacan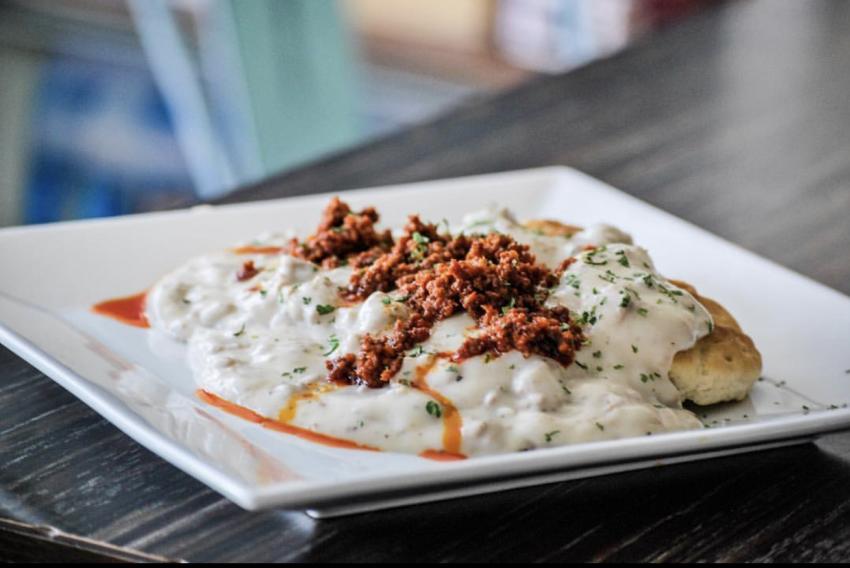 Chorizo Biscuits and Gravy from The Mockingbird Lounge
Craft cocktails with a side of a downtown skyline isn't the only draw to the neighborhood watering hole. Fresh baked biscuits with gravy get an extra kick with Mockingbird's almost famous house chorizo. The Mockingbird Lounge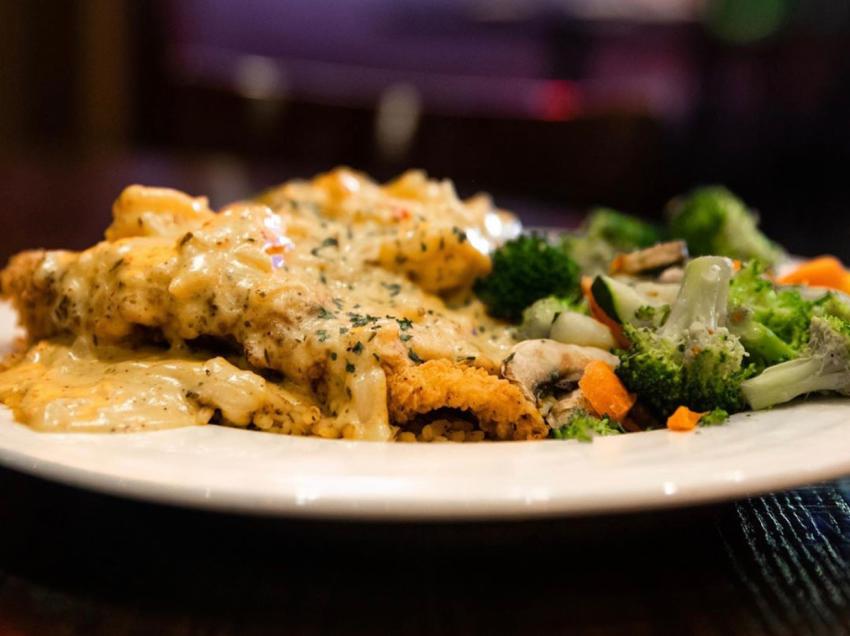 Chicken A La Mer from Jazz A Louisiana Kitchen
Cajun meats comfort food with this filling dish that brings people in from near and far. Fried chicken topped with shrimp and crab Parmesan cream sauce over a bed of rice and veggies. Jazz, A Louisiana Kitchen
Bon Appetit!   
See here for more places to dine and dig in in Kansas City, KS.