Later that evening as we piled into the car, Nick said he had a surprise for me.
"What's Mom's favorite food?" he asked the kids.
They answered in unison, "Pizza!"
"And what country does she want to visit more than anywhere else in the world?"
"Italy!"
I looked at Nick with raised eyebrows. "You're taking us to Italy for pizza?"
"Next best thing," he said with a mischievous grin.
About 10 minutes later, we walked into Chiusano's Brick Oven Pizzeria and were greeted with the aroma of freshly baking bread, garlic and everything I always imagined Italy to smell like. Chiusano's serves a European-style pizza inspired by family recipes from the mountains just east of Naples, Italy. It's known for a hand-kneaded, extremely thin crust that remains soft even after being baked in a wood-fired brick oven.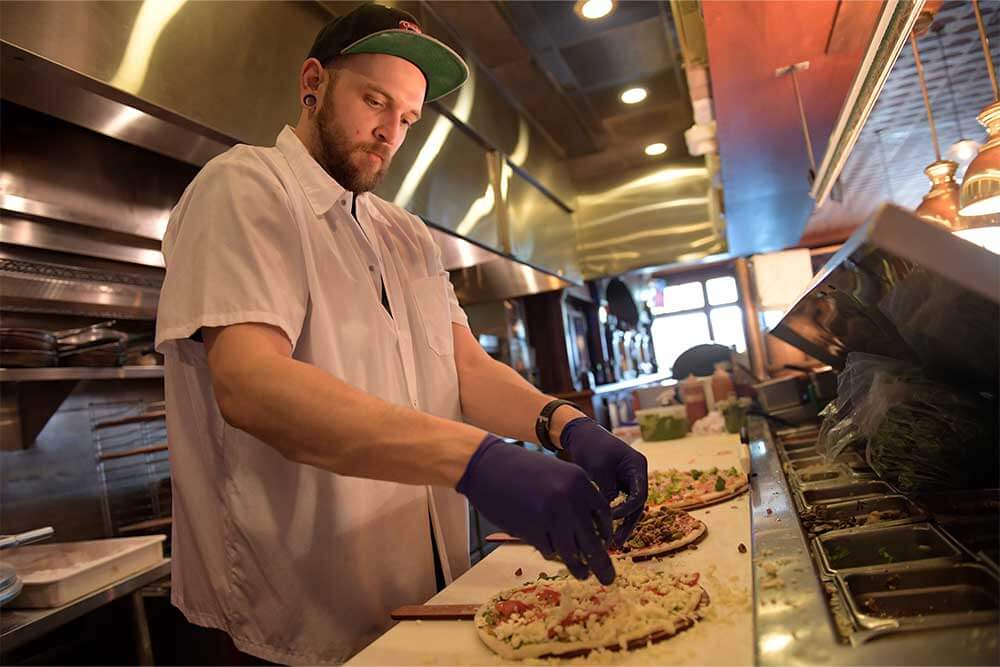 "Babe, this is perfect," I said, looking over the menu. The choices went way beyond a regular slice with pepperoni. Sarah and I shared the "Snooty Coyote"—a delicious pizza topped with elk sausage, brie and mozzarella. Nick and Ben split some shrimp pesto—a mix of shrimp, roasted red peppers, goat cheese and mozzarella.
My happy taste buds told me that even if I never experience food in Italy, I've come pretty close.