Explore This Section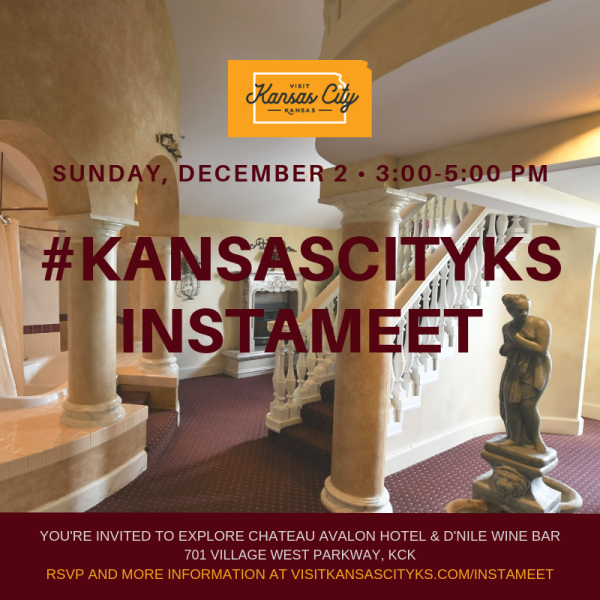 YOU'RE INVITED!
Date:  Sunday, December 2, 2018
Time:  Registration begins at 3:00pm, Program at 3:20pm
Location:  Chateau Avalon Hotel & D'Nile Wine Bar, 701 Village West Parkway, KCK
Cost: FREE
You're invited to the #KansasCityKS Instameet at the elegant Chateau Avalon hotel! Come learn about capturing the beauty of architecture both indoor and outdoor with Kansas City influencer Alyssa Broadus, then explore the different themed suites around the hotel! Afterward, join us for happy hour and light hors d'oeuvres in the D'Nile Wine Bar. All attendees will receive a special discount code, and be entered in a contest to win a free night stay at the hotel!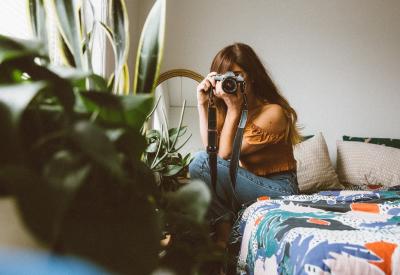 More about Alyssa Broadus: Alyssa started her journey in photography because of the beautiful spaces & shops she found surrounding her in Kansas City after she moved back from college. There was a magic that she hadn't experienced in the city before, and she spent most of her free time hopping from place to place to explore and snap photos to share with others. Years later, that same love evolved to capturing photos on a much larger scale, for clients like Crossroads Hotel and Boulevard Brewing Co. She cannot wait to share more about her work and process with guests soon! You can find Alyssa on Instagram at @littlefixations.
Immediately after the program, attendees will have the option to tour the different hotel themed suites and enjoy happy hour specials and light hors d'oeuvres in the wine bar.
Complete this form to register to attend.  You will be contacted by Visit Kansas City, KS staff via email with additional information. We look forward to instagramming with you!
This form is currently unavailable