Explore This Section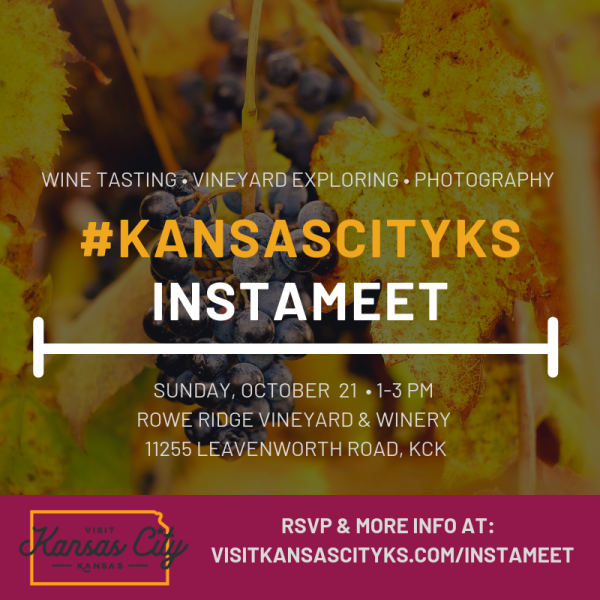 YOU'RE INVITED!
Date: Sunday, October 21, 2018
Time: Registration begins at 1pm, Program at 1:20pm, wine tasting & vineyard exploring to follow
Location: Rowe Ridge Winery, 11255 Leavenworth Road, KCK
Cost: FREE. All ages are welcome - attendees must be 21+ of age to participate in the wine tasting.
Please join us for our fall Instameet! Learn tips and tricks on landscape photography from Earl Richardson. Earl has more than 30 years experience in newspaper, magazine and commercial photography and shares a Pulitzer Prize with the KC Star covering the Hyatt Skywalk Collapse in 1981. Follow him on Instagram at @earlrichphoto.
Immediately after the program, attendees will have the option to partake in a wine tasting as well as explore the vineyard for backdrop worthy Instagram photos.
Complete this form to register to attend. You will be contacted by Visit Kansas City, KS staff via email with additional information. We look forward to instagramming with you!
This form is currently unavailable